16 Best Free Apple Watch Games You can Play in 2020

Apple watches are the coolest wrist gadgets that technology has given us. They go hand in hand with your iOS device and help you check notifications, messages, take calls, track heart rate and fitness levels and much more. 
Apart from the product offerings, there is a Madrid of fun activities it offers. There are several Apple watch games that you can enjoy on this bite-sized wrist device. Here are some of the best games you can play on your Apple watch in 2020.
16 Best Free Apple Watch Games 2020:

First on our list of best games for Apple watch is this casual and fun game. Dare the Monkey comes with powerful gameplay and easy control features.
It features a monkey who has to run, roll and jump to avoid hitting wooden stakes placed all over the ground. Tap to jump and tap longer to jump higher to keep yourself safe from wooden stakes.
All-in-all it is a super addictive and one-touch platformer game that is easy to play but highly difficult to master. 
Read More: 27 Best Online Games for PC (Free and Paid)
---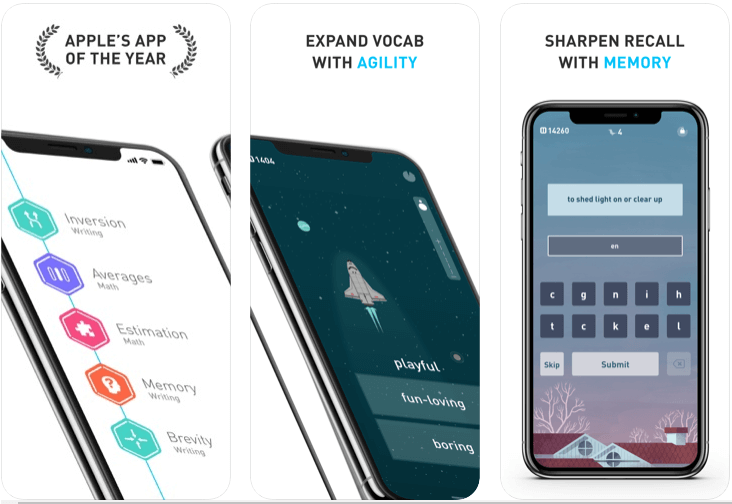 Elevate is an award-winning brain game that works seamlessly well on Apple watches and other iOS platforms. It is considered to be one of the best educational games for Apple watches in 2020 and is built to improve the vocabulary, math skills, memory, enhance focus, polish speaking skills and much more. 
This game consists of around 35+ games that are strategically developed to boost analytical and cognitive skills in a person. Apart from this, people who train continuously with Elevate have shown drastic improvement in their self-confidence and motivation levels. 
Choose Elevate today to sharpen your memory and build speaking skills. It has been declared as the App of the year by Apple.
---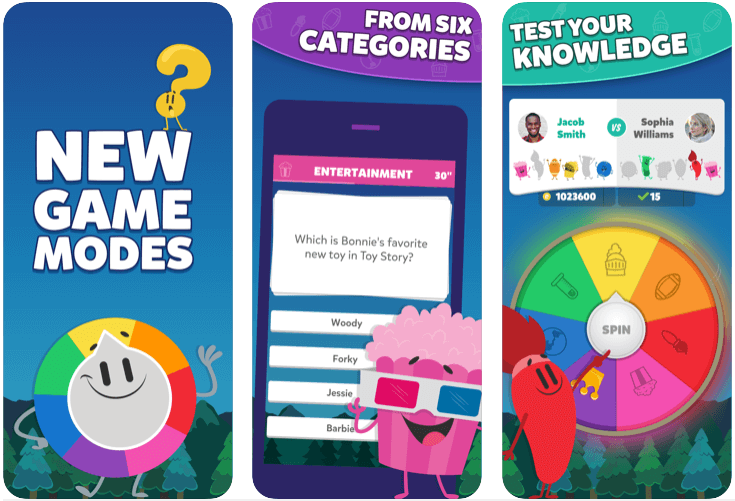 Enjoy playing games on your Apple Watch with our next pick, Trivia Crack is a massively popular name amongst the iPhone games. It features a spinning wheel with a set of multiple-choice questions from six different categories. The game comes in 20 languages featuring hundreds and thousands of exciting questions. 
It comes with easy controls and can be played on your wristwatch. To begin with, you need to launch the game on your phone, which can then be played on your Apple watch. 
Download Trivia Crack today to challenge your friends for a thrilling experience.
---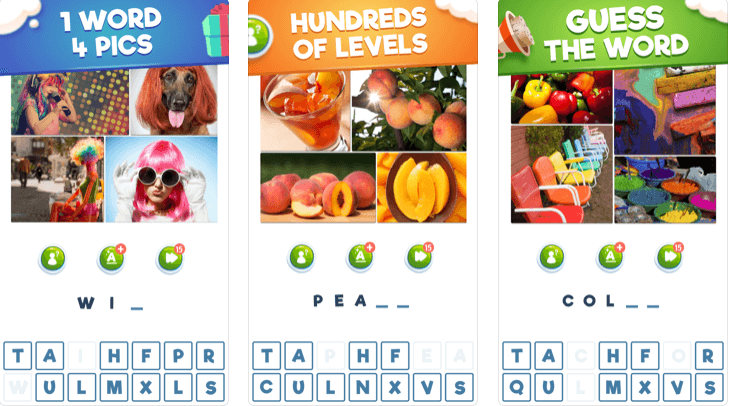 Word games are a great fit for small screens and wrist devices like Apple watches. It works on simple logic and comes with effortless controls. Four images are displayed on your device screen and you have to guess the theme of the images shown.
It starts with easy images but the images get difficult as you move up in the game. This incredible Apple watch game features around 600 classic levels and few GIF levels as well. Play it to guess, think and sharpen your Wordie skills and abilities. 
The game enjoys a user rating of 4.5 on a scale of 5.
---

Another best and free word game for your apple watch is Snappy word. This game comes with simple controls and a user-friendly interface. It works on a four-letter game mode where players have to find hidden words based on the displayed letters. 
This educational game has close to 400 levels and you get 30 seconds perchance to make as many words as you can.
Play it today to challenge your friends and develop your vocabulary.
---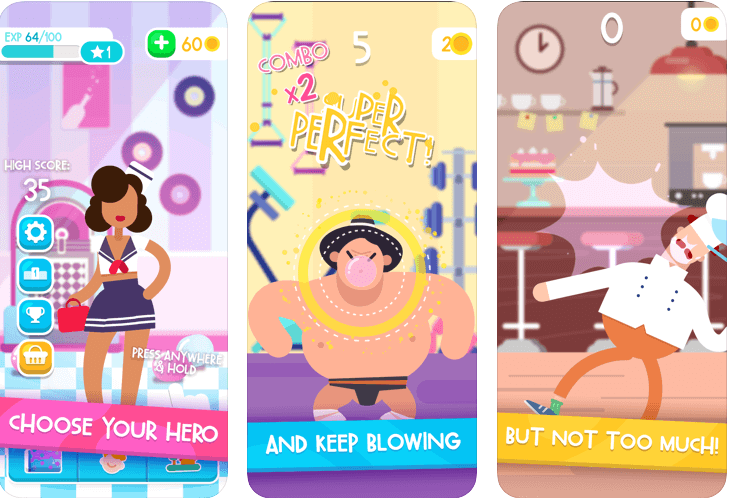 Do you wish to break your boredom and lighten up your mood with a fun game? Bubblegum Hero will surely keep you entertained. The game is developed on a simple concept and easy controls. 
The gameplay involves blowing a bubble that should fit well within the preset circles on your device screen. But be cautious, your bubble can burst if filled too much. An overblown bubble will burst all over your screen. 
To keep the excitement levels high, the size of the target circles keeps on changing which makes it difficult.
If you think you can track the size of the expanding and contracting circles, choose it today and start playing this best and free Apple watch game in 2020.
---

If you are a card-lover then Solitaire is the game for you. This game is based on a deck of cards where each card you tap on, gets placed and added to a similar deck. It is quite a fun game and aims at creating groups of similar cards starting from ace to king. 
It also gives you an option to check for hints. If you get stuck somewhere, firmly press the screen to get hints on all possible moves. The game is available for free on the app store.
---
Infinity Loops: Blueprint is a popular puzzle game for Apple watches. Your screen will be filled with several pieces that you can rotate and join to form a complete picture. 
Initially, the game uses simple puzzles but as you go further the difficulty level keeps on mounting up. All-in-all it is both fun and brain training games that you can play on your Apple watch in 2020.
Read More: 5 Best Android Multiplayer Games in 2019
---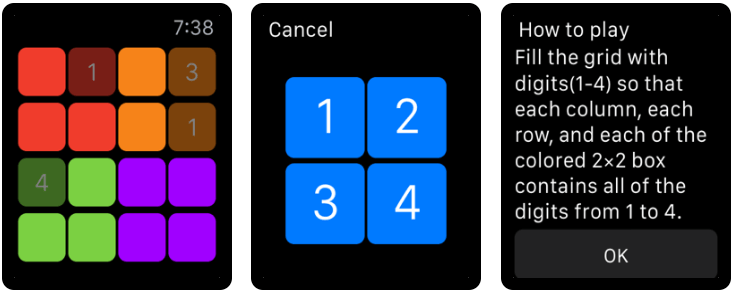 This highly popular game does not need any introduction and is widely played by masses of all ages. It offers interesting gameplay and fits perfectly on the bite-sized display screen of your Apple watch. 
You need to fill in numbers 1-4 in the empty boxes to solve the puzzle. The game is designed in a way that each column, each row, and each grid of 2*2 should contain all digits ranging from 1-4. 
Sudoku is one of the best games for apple watches including series 3 and enjoys a user rating of 3.7 on a scale of 5.
---
#10. Letter Pad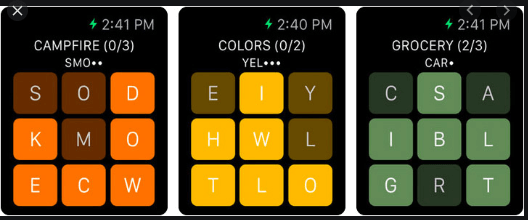 Check your word association skills with this Apple watch game. The game consists of a 9 letter grid with alphabets displayed within each block. Your task is to join the alphabets and make as many words as you can. 
You will be given some clues like colors, food items, etc. Every word is based on these clues. You can play the game on your Apple watches or your iPhones.
---
#11. Field Day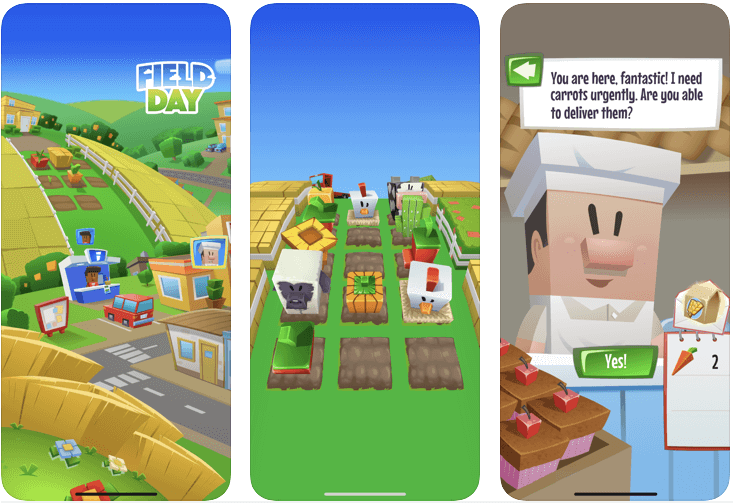 If you are a fan of HayDay then you will surely love to play FieldDay on your Apple watch. As a player, you are supposed to grow vegetables, unlock livestock, fulfill orders and sell your products to earn coins. You can then use this money to buy plots of land.
It comes with Digital Crown integration which you can use to view your crops, orders, farmhouse and much more. Apart from this, you will be assigned various tasks that you need to perform to stay in the game.
---
#12. Time Unit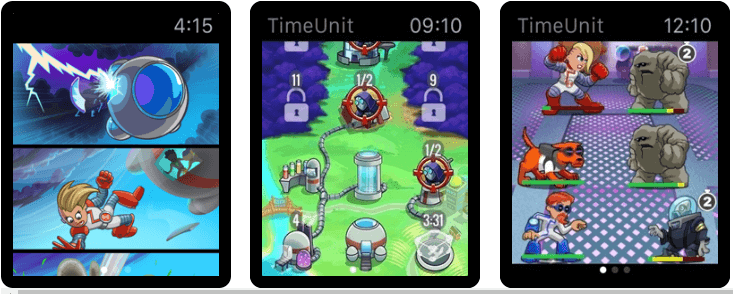 Another best and free Apple watch game that you can pick in 2020 is Time Unit. The game features a short backstory with a comic character. Players are supposed to take down enemies, explore new areas and upgrade themselves. 
With every new area explored you will face waves of enemies that you have to defeat if you want to continue the game.
It is a fun game and requires a little bit of patience while unlocking hidden areas.
---

Next on our list of best Apple games in this incredible brick breaker game. It is based on Paddle Movement which is controlled by the Digital crown. The players are supposed to move around to destroy the bricks and keep that ball safe from dropping. 
The game is cleverly designed with a classic touch with surprising levels of difficulties.
---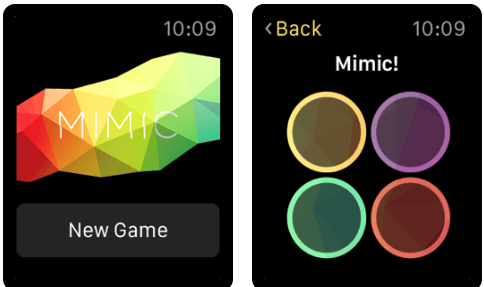 Mimic to win the game. This incredible rally game places four different color buttons on your screen and highlights them one by one, you have to remember the order and tap them in the same order. 
As you move ahead, it adds more buttons to make the game more confusing and challenging. One wrong tap and you lose the game. If you have a sharp memory only then you can move ahead in the game.
Read More: 13 Best Football Games For Android in 2019 (Online/Offline)
---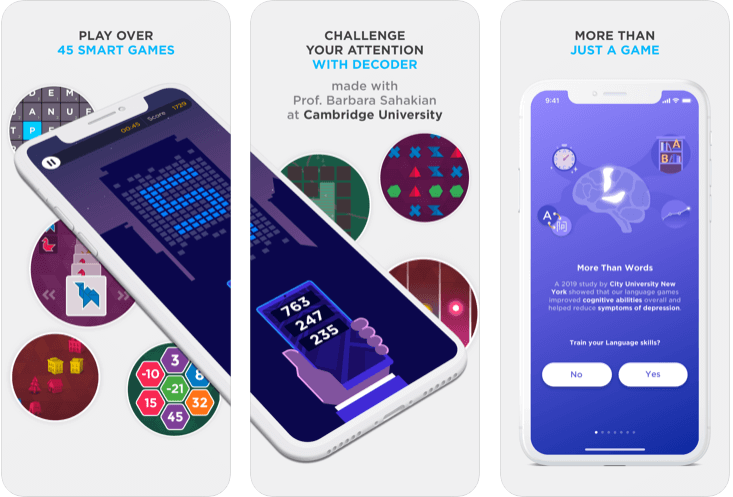 Peak-Brain Training is a game for smarter minds. It consists of 40 different mind games which aim at training your brain to peak performance.
Play it today to challenge your mental ability, memory, problem-solving skills, creativity, coordination and much more.
---
#16. Micropolis!- Idle City Game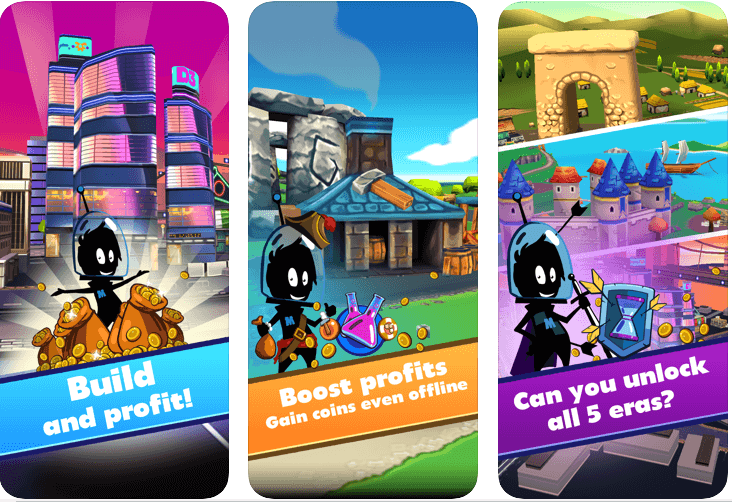 Last on our list of best games for Apple watch in 2020 is Micropolis. It is a building game where you need to build and level up buildings to make a profit. 
The intuitive games feature 5 unique cities to expand your boundaries and earn gold.
---
Conclusion 
So, these are some of the best and free games that you can play on your Apple Watch. We have tried to include games from various genres like cards, puzzles, bricks, etc. 
Refer to our list and check if these games fit your requirements. Pick your favorite wrist game and start playing. 
Image Source: App Store
Prachi Dani is a technical content writer who specializes in areas of science and technology. She is highly up to date with technological transitions and transformations. Writing is not her passion but the only thing that carries satisfaction in life. If not writing, you may find her engrossed playing action games on her treasured smartphone.
Subscribe to Our
Newsletter

and stay informed

Keep yourself updated with the latest technology and trends with TechPout.
Related Posts