13 Best Apple Watch Alternatives in 2020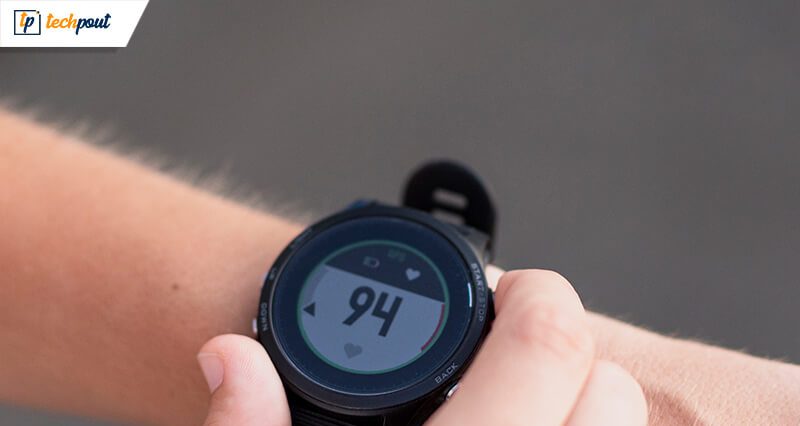 Are you looking for an alternative to Apple watch that works as smoothly as an iWatch but does not cost you a fortune? Well, the market is full of non-Apple watches, which promises seamless experience and efficiency at a much lower price.If you are one of those, then you are at the correct place, our blog will take you through some of the best apple watch alternatives that you can buy in 2019-20.
iWatches are highly innovative and have a lot to offer to both health-conscious people and fitness lovers. From hearing health to innovative ECG and cycle tracking, our beloved fitness gadget has brought much-needed evolution to the smartwatch market. 
However, our well-known tech-giant fails to focus on the needs of our kids. A kid-friendly gadget should be easy to use and pocket-friendly, but Apple has missed on both the criteria. So if you're looking for the best alternatives to the Apple watch, take a look at our comprehensive rundown of popular options.
Top 13 Alternatives to the Apple Watch
Non-apple watches come with almost all the advanced features, including camera, GPC monitoring, two-way calling, funky looks, and SOS feature. Moreover, you can also use them to count the number of steps you have walked in a day. That's not the end; these watches are highly affordable and pocket-friendly. 
Let's get started now.
1. Samsung Galaxy Watch Active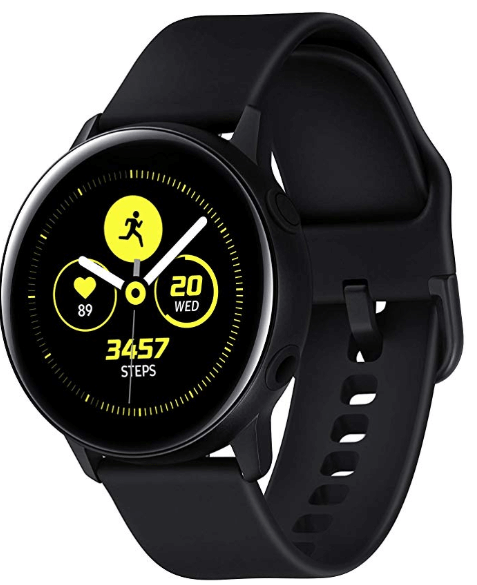 Not every smartwatch user wants to be a part of the Apple fraternity and is slightly interested in its alternatives. First on our list of best options for an Apple watch is Galaxy Watch Active, a popular product from Samsung. This stylish watch can be your gym and workout partner and offers a long battery life of close to two days. Its thin, smart, and ultra-sleek pattern makes it a perfect choice for all age groups. You can also use it as a music player by streaming your favorite track. 
It's a waterproof gadget that can also work as a GPS tracker, heart rate sensor, and LTE. With a highly affordable price, Galaxy Watch Active is a perfect alternative to Apple Watch 4.

2. Fitbit Versa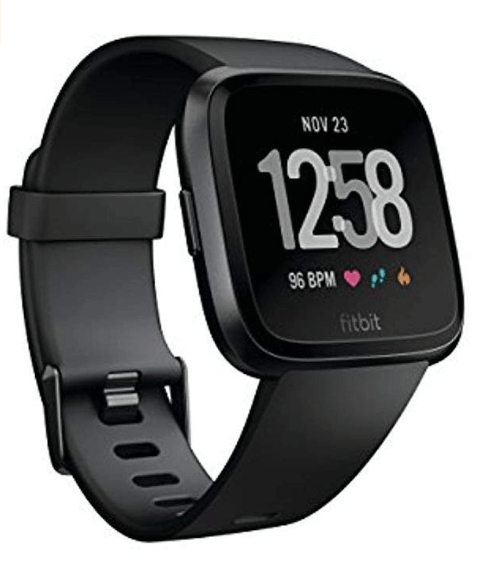 Fitbit Versa comes from the family of Fitbit and is a sleeker, smaller, and reasonable version of its Iconic model. Use this incredible machine to track your daily activity, including your step count, heart rate, and sleep stages. With this slim and lightweight device, you can enjoy a battery life of more than 4 days. Its water-resistant body makes it a perfect option for swimmers that can be easily connected to your phone's GPS. 
Fitbit Versa is compatible with Android, Windows, and iOS phones and can store up to 300 plus songs. With its incredible list of offerings, Fitbit Versa can be considered as one of the best alternatives to apple watch.

3. Fossil Sport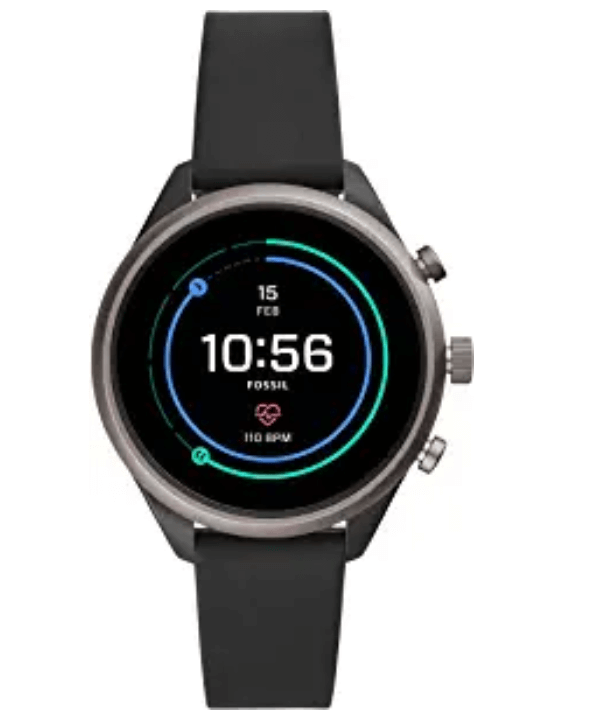 Concerned about a reliable processor, well with Fossil Sport, you get a Snapdragon 3100 processor. This 44 mm wearable device comes with rapid charging along with interchangeable straps. It utilizes Google's Wear OS and works seamlessly well on iPhones and Android devices. 
With this personal activity tracker, you can track your heart rate and daily workout pattern. Use it to manage your calendar, receive notifications, control music, set alarms, customize your watch face, and track your laps with its stopwatch functionality. 
It is a lightweight and efficient alternative to apple watches and has an approximate battery life of 2 days.

4. Huawei Watch 2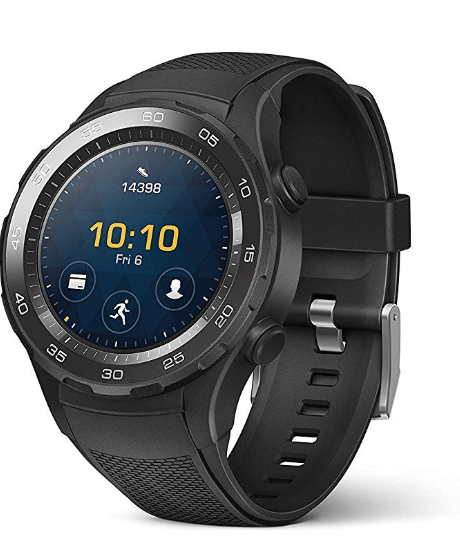 The Huawei smartwatch watch comes in 2 versions classic and sports, and Huawei Watch 2 is its latest version. You can opt for the classic version if you want more stylish features, but it comes at a premium. GPS tracking, water resistance, heart rate monitoring, and onscreen keyboard are few of its notable offerings. 
Its battery can last up to 2 days, but if you are using GPS, then it might need daily charging. All-in-all it can be considered as an excellent apple watch alternative. 

5. Samsung Gear S2 Smartwatch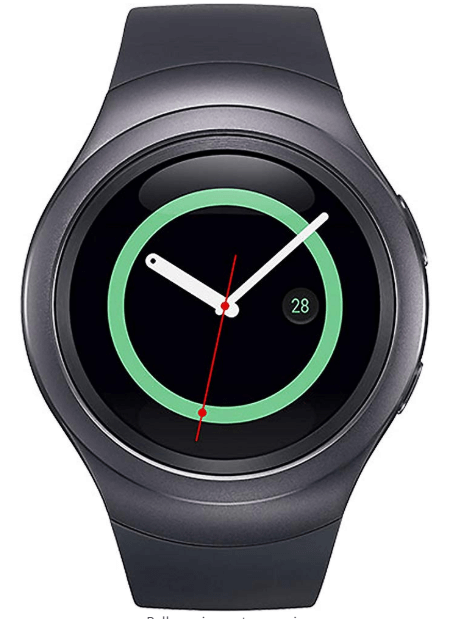 If you are looking for a decent alternative to an Apple watch, then Samsung Gear S2 can be an excellent choice to consider. With this incredible smartwatch, you can not only send receive text messages but also get news updates and calendar notifications. With its circular design and rotating bezel, you can easily access various apps and notifications.
It comes with several interchangeable bands and falls in a budget-friendly category.

6. Samsung Gear S3 Frontier Smartwatch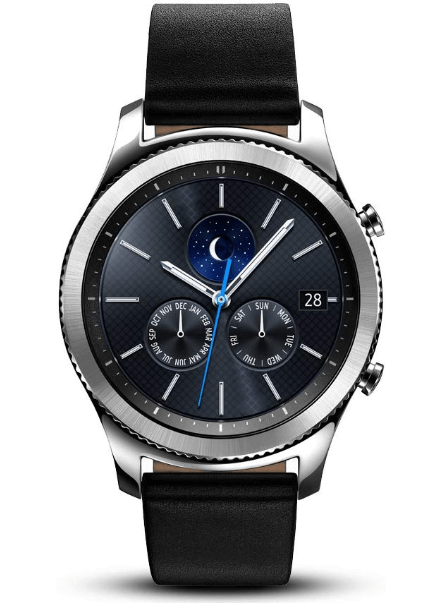 Access your messages and notification on your watch with a Bluetooth connected phone. It is one of the best non-apple options for iPhone users. Rotate it's steel bezel to access various apps. You can also track your daily step count, check your heart rate with its in-built S health app. The watch is compatible with iOS and Android devices.
It comes with a wireless charging dock, and its battery can last for three days with a single charge.

7. Ticwatch E2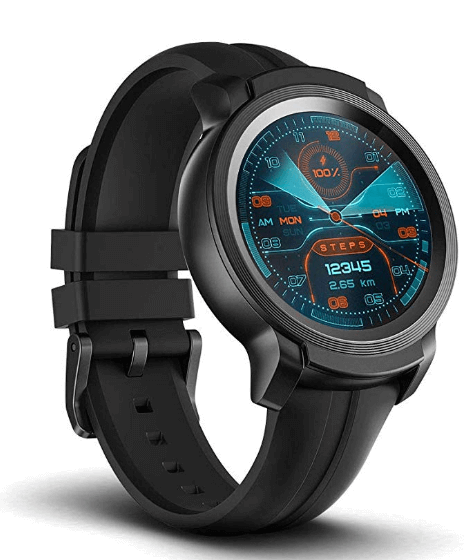 Ticwatch E2 is possibly one of the most affordable alternatives of an iWatch. It runs on Wear OS and offers a wide range of features. It works seamlessly well on Android and iOS devices and comes with a built-in Google Assistant. Stay fit with this swim-ready and water-resistant smartwatch. It can also work as your workout partner. 
If you are looking for a straightforward and fully functional smartwatch, then Ticwatch E2 can be a good pick.

8. Garmin Vivoactive 3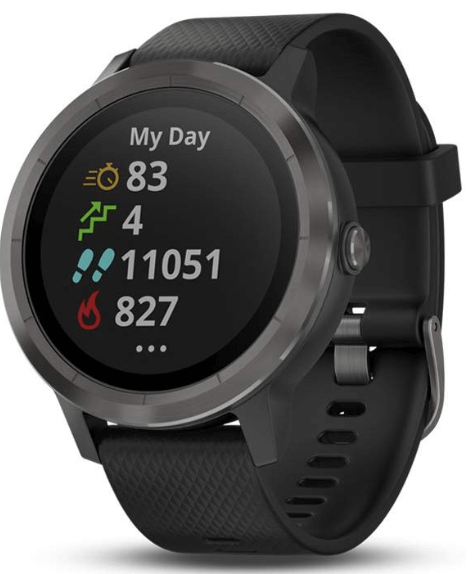 If you want a good GPS powered smartwatch, then look no further. Make countless payments with this mobile watch. It also allows you to keep an eye on your daily routine and fitness activities, including swimming, yoga, etc. Its in-built memory can store up to 14 days of activity tracking data and supports app and widget usage. Garmin Vivoactive 3 comes in a stainless steel body made of bezel material along with a chemically strengthened glass.
Its battery can last up to 7 days in the smartwatch mode, while with GPS, it can work for approximately 13 hours.

9. Gramin Venu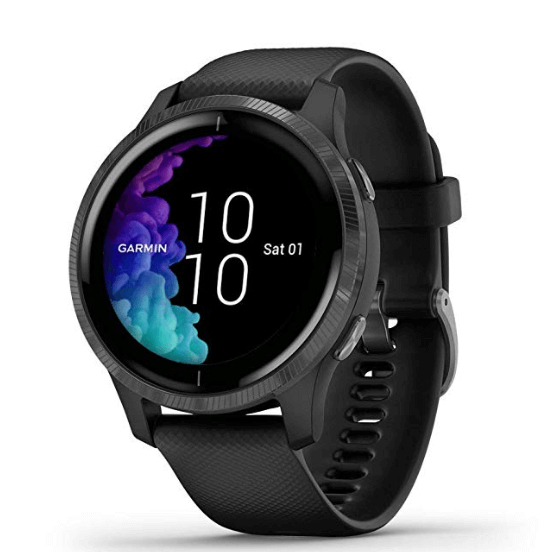 Next on our list of best alternatives to apple watch is Garmin Venu. This incredible smartwatch comes with an AMOLED display and supports music, round the clock health monitoring, activity tracking, payments, and animated workouts. Garmin Venu is considered as one of the best health monitoring smartwatch devices which can estimate your sweat levels and track hydration and respiration.
 It comes in a light sand case and silicon band structure with a battery that can last up to 5 days.

10. Micheal Kors Access Bradshaw 2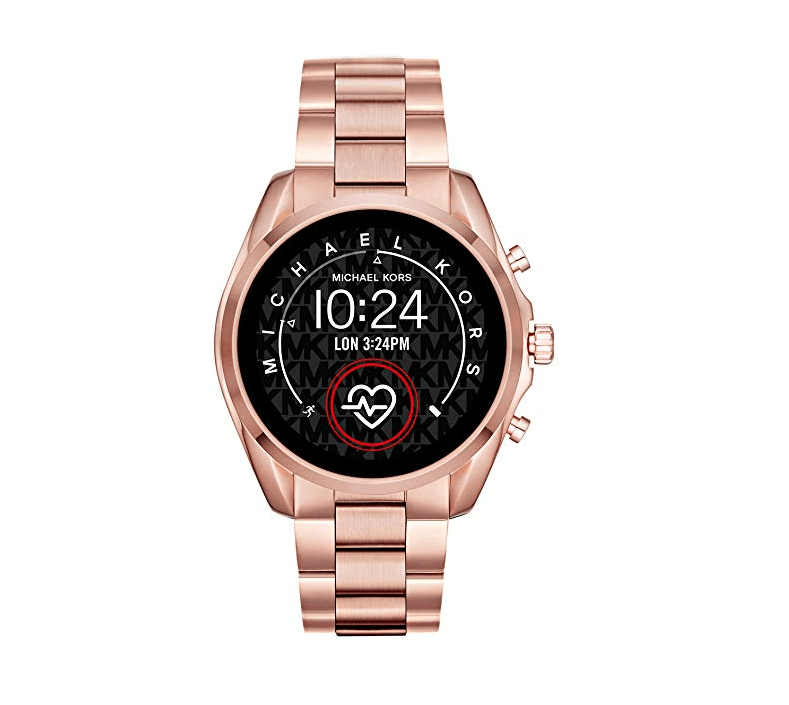 If you want an international touch, then pick Access Bradshaw 2 by Micheal Kors. It is powered with Google's Wear OS and comes with a Qualcomm Snapdragon Wear 3100 processor. It comes in a waterproof body that can monitor your heart rating and daily activities. GPS tracking, Google Pay, and Google assistant are few of its notable offerings.

Now that we have looked at some of the top workable alternatives to an Apple watch let's go through the best options available for kids as well.
Kids friendly Smartwatches | Apple watch Alternatives
11. Kids Game Smart Watch Phone by Karaforna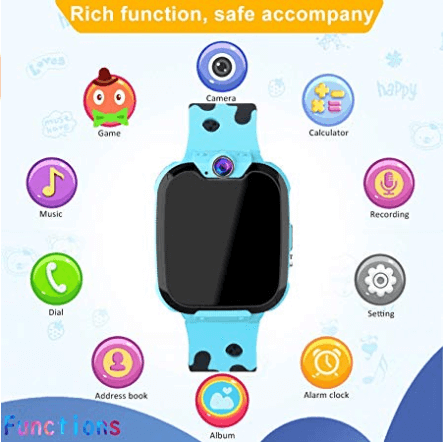 If you are looking for an all-rounder smartwatch for your kid, then pick Karaforna. With its funky band and ultra-large touch-pad, it can grab everyone's attention. Besides durability and stunning design, it can support multiple activities like contacts, games, camera, alarm clock, phone, and much more. To offer extended security to your kids is also supports SOS calls and GPS tracker. 
Last but not least, your kids can enjoy playing exciting games on it.

12. Amazqi Smart Watch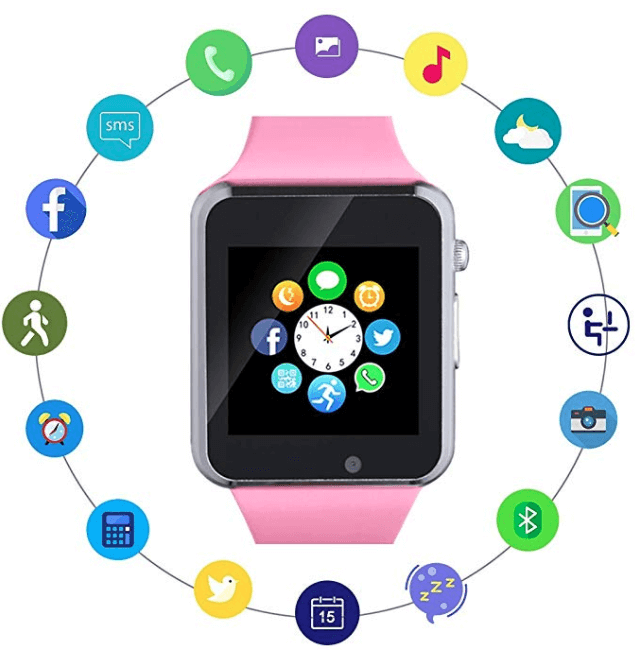 Another useful looking smartwatch for kids against an apple watch is Amazqi. It is best suited for teen girls and comes with a sleek band and large screen. Depending on the usage, its battery can last for a day. You get a pedometer and sleep monitor feature with it. Just like an Apple watch, with Amazqi, you can access all notifications from Facebook, Twitter, emails, text messages, and much more.
 It comes in six different colors, including pink, silver, black, pink-silver, brown, etc.

13. Marvel Boys'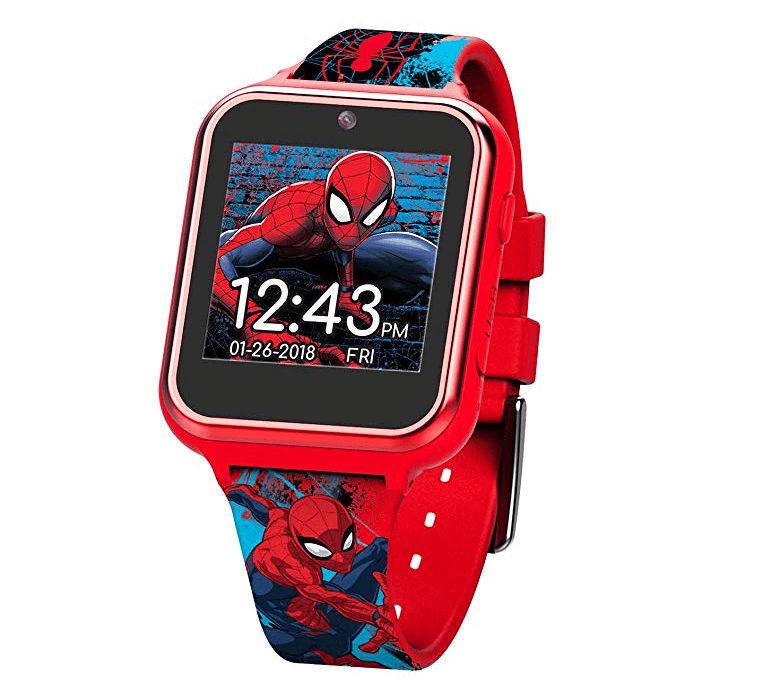 Who doesn't like Super Heros, Marvel is an excellent pick for Spiderman fans and comes in a similar design featuring our most loved superhero. This wearable device is designed to catch eye-balls and is one of the most relaxed alternatives for iWatch for kids. 
It comes with a selfie camera, a pedometer, a voice recorder, and a handy calculator app.

That's all folks! This concludes our list of best alternatives of Apple watch, refer to our list and pick the one which best caught your attention and lives up to your taste.
Image Source: Amazon
Prachi Dani is a technical content writer who specializes in areas of science and technology. She is highly up to date with technological transitions and transformations. Writing is not her passion but the only thing that carries satisfaction in life. If not writing, you may find her engrossed playing action games on her treasured smartphone.
Subscribe to Our
Newsletter

and stay informed

Keep yourself updated with the latest technology and trends with TechPout.
Related Posts