7 Best Cloud Storage Apps For Android in 2020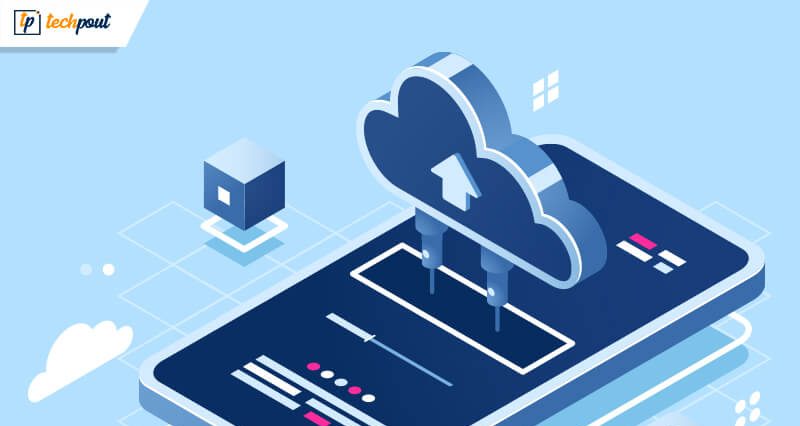 Cloud storage is not just a good idea, but also a necessity in today's day and age. It's so much more efficient and convenient than using other storage options, such as a hard drive. 
And the best thing is that we even have cloud storage apps for our Android phones. They don't take up a lot of internal storage and offer tons of space for free.
What are the Best Cloud Storage Apps?
Below-mentioned is 7 of the best (and free) cloud storage apps that one could ever find. 
1. Dropbox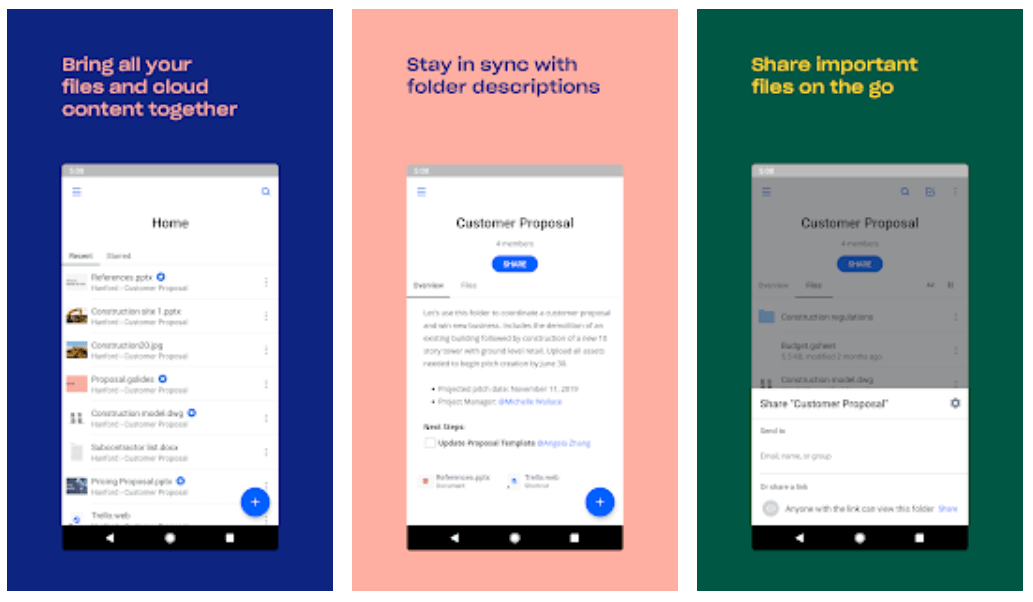 Who hasn't heard about Dropbox?
This free storage app is a powerful player in the cloud storage realm. It is jam-packed with features and allows you to store and access your data from anywhere. You also get a real-time update about your shared files. 
The best thing is that you can share files with even those people who don't have a Dropbox account.
You need to sign up, and that allows you to store up to 2GB of data in your Android device. 
While if you pay for the subscription which is  $9.99 per month, you get 1 TB (not free) of cloud storage.
Sometimes this cloud storage app comes pre-installed on Android devices. 
2. Google Drive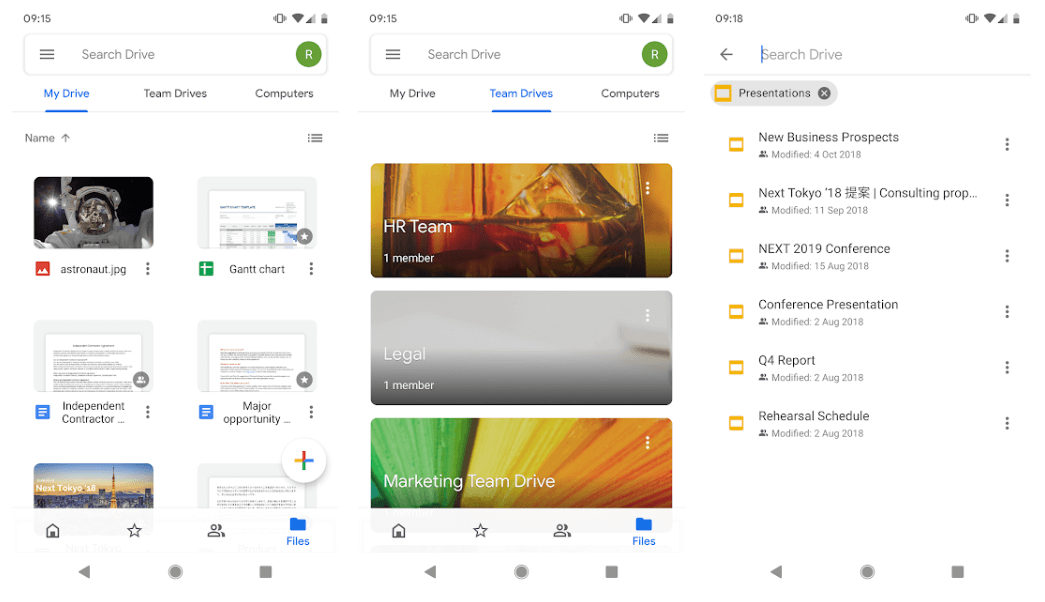 Google Drive is undoubtedly one of the best and most popular cloud storage apps available for free. It allows you to store up to 15GB worth of data free of cost. There is also a variety of comprehensive presentation sources, like spreadsheets, documents, all of which make it easier to edit and view files anytime, anywhere.
You also get unlimited photo and video backup if you choose Google Photos in the quality settings. 
You just need to sign in to your Google Account, and from there, you can easily access the app and your data.
You can jump to extra storage of 30TB by simply paying $29.99 per month.
3. IDrive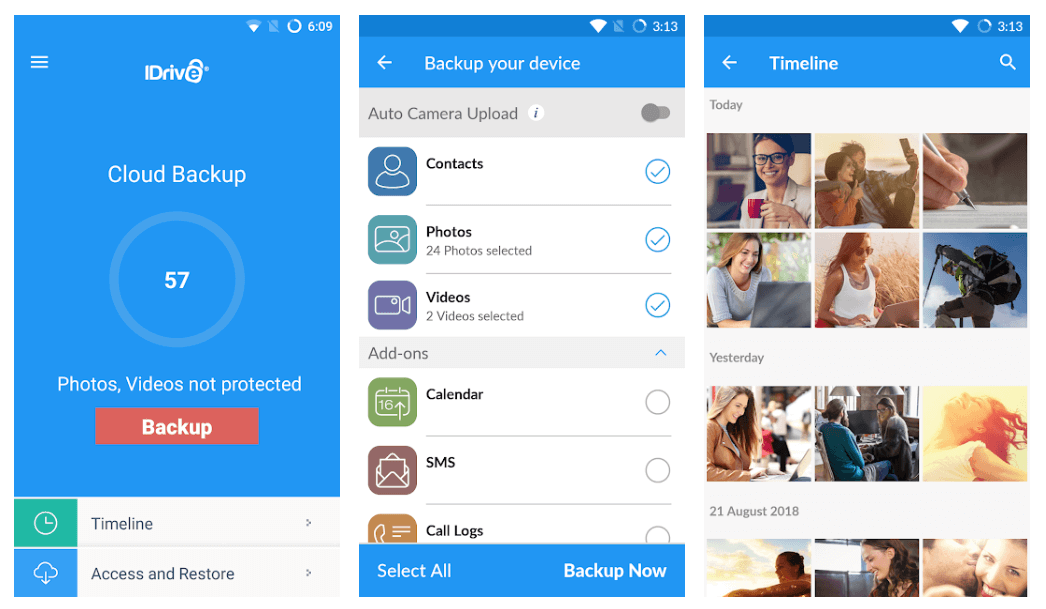 IDrive is again one of the best cloud storage solutions for creating a secure backup of your data. This free storage app even supports Facebook and Instagram backup. 
It offers 5GB of free storage, while for 1TB of (not free) cloud storage you'll need to pay $52.12 yearly.
With 256-bit AES and private key encryption, it takes care that the only person who has access to your data is YOU.  You can back up multiple devices to one account, sync files across devices, and gain the security of your data with automatic updates. You can also go one step further by locking the app with a passcode and unlinking unnecessary devices. 
In a single tap, you can easily backup and restore your data, and share them over a single secure link. With Gallery View, you can slide through all your pictures and videos while scheduling recurring backups by your preferred day and time.
This way, you can both enrich and protect your digital life with IDrive.
4. MEGA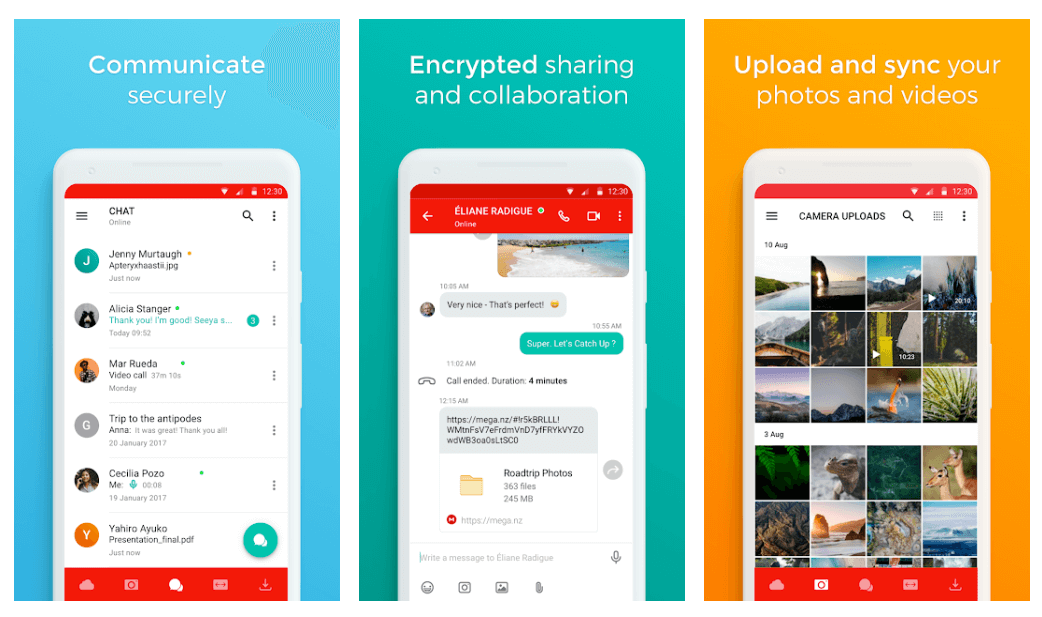 The cloud storage app, MEGA, is very well-known for offering large data storage at very minimal prices. You can get 200GB at just $5 per month, and 4TB of data storage at just $30 per month.
That sounds like a great deal to me.
Not only is MEGA equipped with incredible features and functions like drag and drop interface, video streaming and downloading, and sharing/editing accessible across multiple devices, it even provides user-controlled encrypted cloud storage and chats through standard web browsers. 
MEGA cloud storage app poses end-to-end encryption for all its users, which allows for total security and privacy for the users.
And did I tell you that when you sign up, you get 50GB data storage completely free?
5. Amazon Drive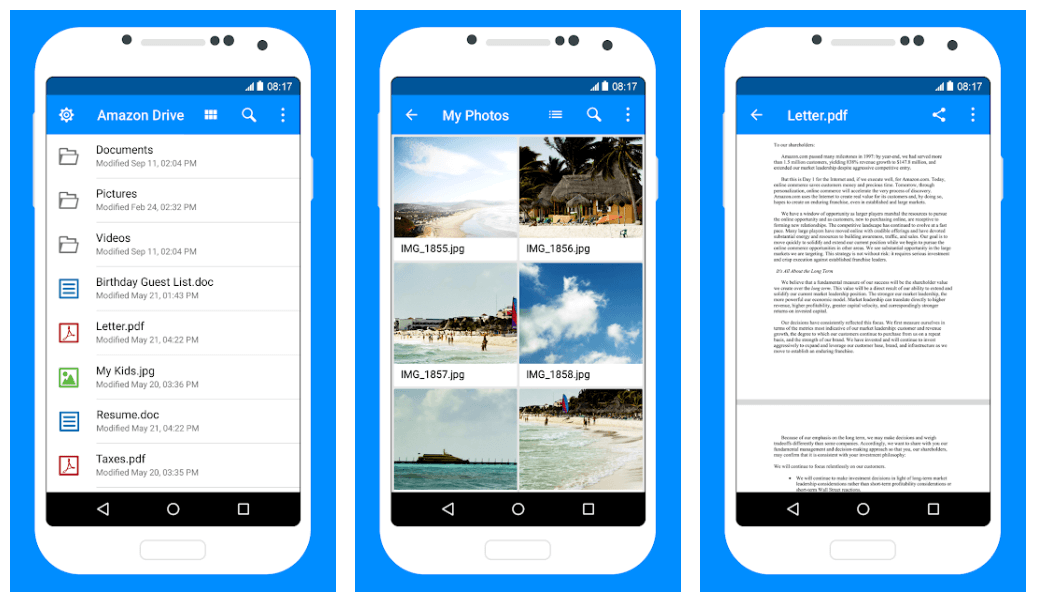 For all the Amazon Prime users (aka almost everyone in the world), Amazon Drive is the best start in the cloud storage world. These users will get 5GB worth of free storage in the app along with unlimited backup for media files. 
This is another best free cloud storage available that helps the users in saving and securing their data easily as it provides 24*7 support. It lets you share and edit documents, music, videos, and pictures that are uploaded on the cloud. That means, even when you don't have your device on you, you can still access all your confidential data stored Amazon Drive.
The interface is extremely easy to understand and manage. You can also locate or search for your files, and share them as links or attachments in emails, texts, and other social apps.
If you want to upgrade to unlimited storage, you will need to pay about $60 per year.
6. Box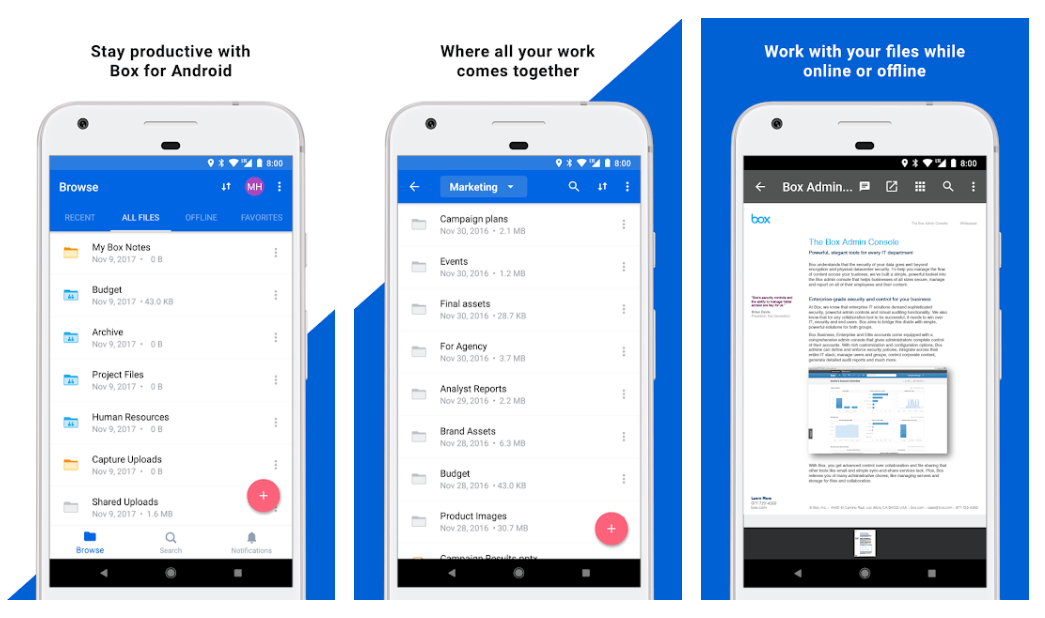 Box is again a free cloud storage app that allows the users to view, edit, and share files easily and securely. The app has around 10GB worth of free storage available, which can be accessed through both PCs and mobile devices. 
Not only that, but Box also syncs up all the data, and aims to keep the users updated about their near and dear ones. 
And how can we forget about the feature of note-taking? This incredible feature is a godsend for people who get instant ideas and like to write them down anytime and anywhere. Box also features real-time search in Excel, PowerPoint, Word, and PDF files.
The app works pretty well, and it puts an emphasis on simplicity and organization.
However, Box lacks in one major aspect. It doesn't provide more than 100GB of storage (even with a paid subscription), while its competitors have touched the 1TB free/paid cloud storage.  
7. Microsoft OneDrive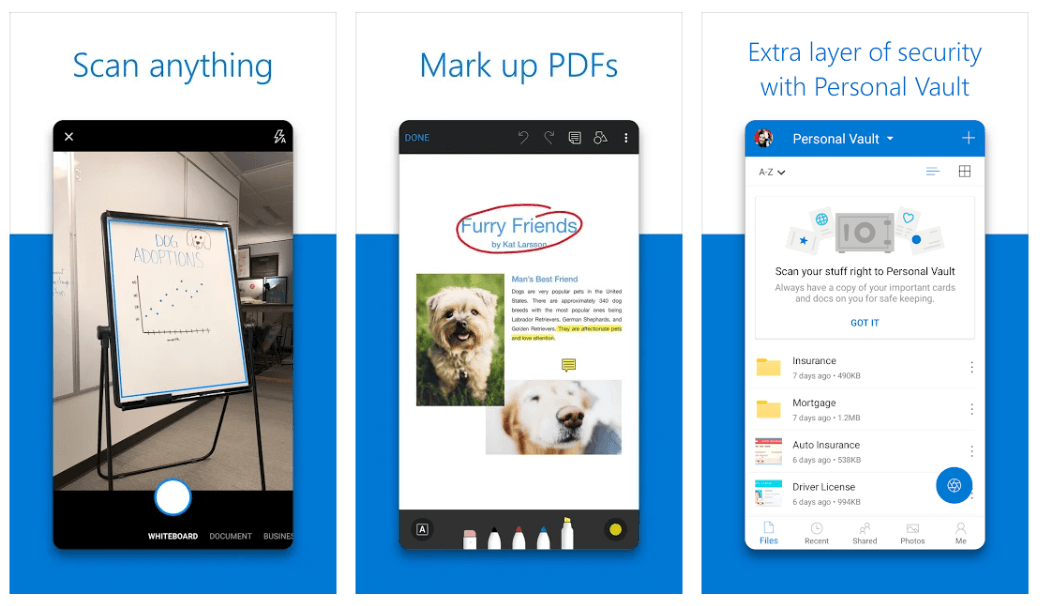 OneDrive by Microsoft, a storage app, is quite similar to Google Drive as here also you can easily access and save files like Word Documents, Excel Spreadsheets, and PowerPoint Presentations. 
You get 5GB of free cloud storage. And if you pay $1.99 per month, you get a straight up-gradation to 50GB.
One of its great features is the Automatic tagging feature, using which you can easily find and sort your pictures (great for all those 'head in the clouds' people).
And if the document is shared among a number of people or even edited, you will get a notification for that. You can also access all these files offline too.
OneDrive is a favorite storage app for many as it integrates directly with many Windows products. Because of that, you can easily and quickly save your OneDrive files in different Office apps.
There's the inclusion of OneDrive storage in every Office 365 subscription, be it for businesses or for personal use. 
And these were the best cloud storage apps that will surely make storing your data and files extremely easy and productive. Just take your pick amongst them, and do let us know about your experience.
Diksha Lalwani is an aspiring content marketer and a self-declared bibliophile. An English honors graduate, she likes to keep up with the recent happenings around the world and form an opinion. Her interest in anything and everything tech made her follow the path into becoming a technical writer.
Subscribe to Our
Newsletter

and stay informed

Keep yourself updated with the latest technology and trends with TechPout.
Related Posts