WhatsApp in 2020: Dark mode, Shopping, Self-Destructing Messages & Much More
Published Date :
Jan 01, 2020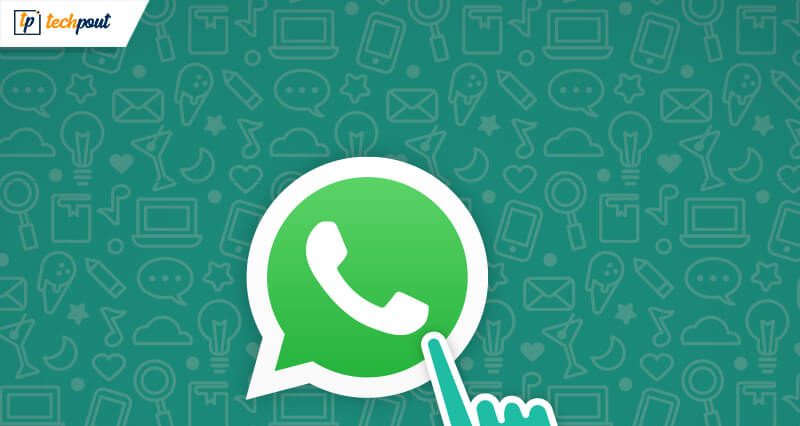 WhatsApp in 2020 is all set to roll out fresh features for the instant messaging platform. It has been a while since a buzz around the Dark Mode feature of WhatsApp has been making the rounds on news forums. Now, after all this time, it is finally ready to make its debut on this popular messaging platform.
The year 2020 is also seeming promising about several other WhatsApp's feature updates. Here are the details of the probable feature updates happening in the following year.
Dark Mode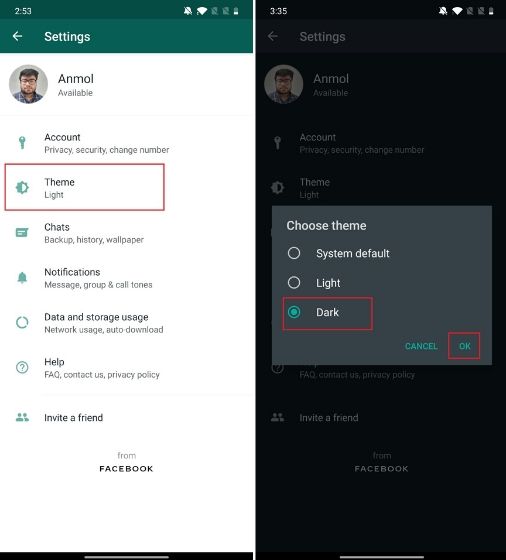 WhatsApp will launch the Dark Theme in 2020. The testing is in progress in the Beta version of WhatsApp, therefore it is being presumed that it is ready for use shortly.
The WhatsApp Dark Mode is going to offer two variants that are as follows:
The actual "Dark Mode" currently being tested.
"Set by Battery Saver," variant will be available to save power on phones with AMOLED screens. But, the battery saver feature can be accessed only on phones running on Android version 9 and below. It is not being supported on Android version 10 as of now. The dark theme could be activated automatically as per the charge level of the phone if this feature is in effect.
According to sources, the WhatsApp Dark Mode will also be effective on the call screen.
Read More:  How To Enable Dark Mode On Multiple Devices
Self-Destruct Messages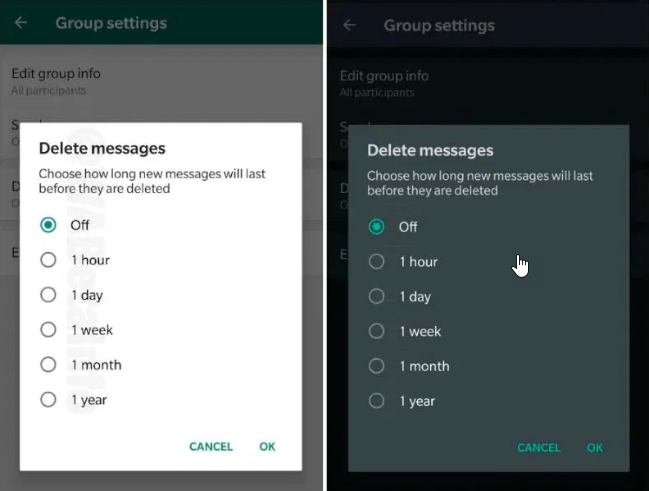 Initially, this feature was named as 'Disappearing messages,' but now it is being referred to as 'Delete messages.' This feature will facilitate message creation with a self destruct option. It means that if self destruct WhatsApp messages are sent to someone, then it will automatically delete in a short span of time. This is more like a privacy feature to grant enhanced chat privacy over the messaging platform.
Ads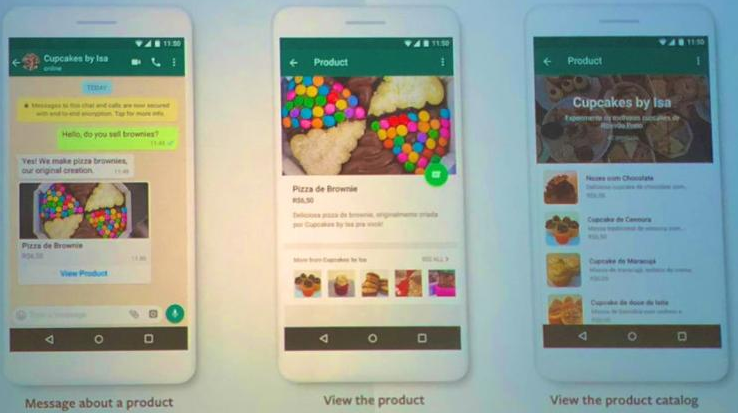 Ads are finally making entry into the WhatsApp Status feature in 2020. Thus, ads in the WhatApp status will provide a full-screen promotional platform for businesses, that will appear in the interim moment between two consecutive WhatsApp statuses from two separate contacts. This will be similar to the ads displayed in between Instagram stories from two different Instagram profiles.
Reverse Image Search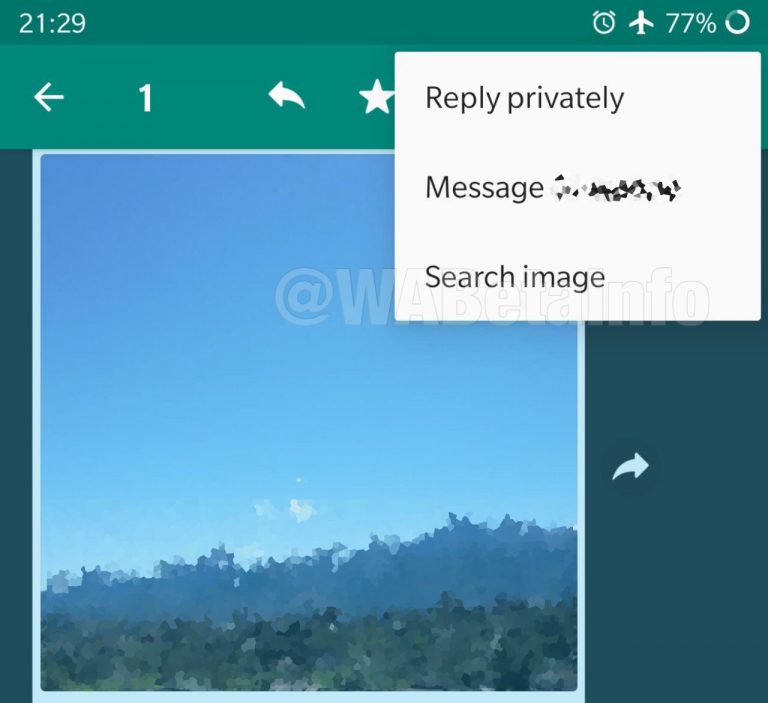 This is another privacy-oriented feature that may come into effect in 2020. The primary function of this feature would be to track down the original source of the image. Thereby, the reverse image search tool of WhatsApp can help prevent the circulation of fake news through this app.
In-app shopping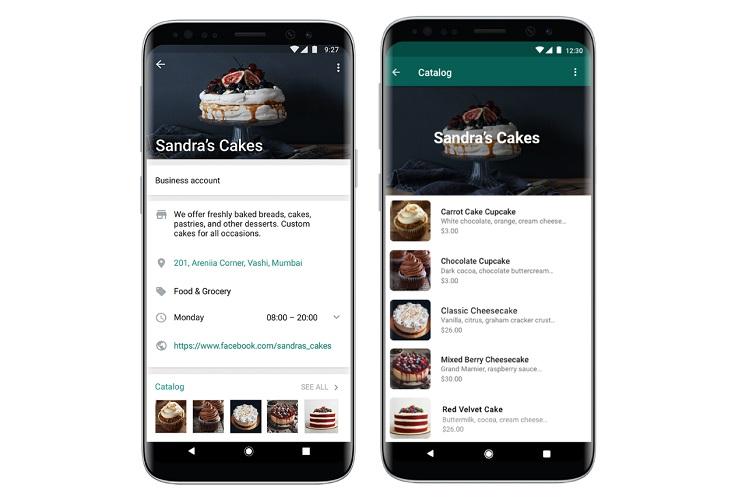 This new feature is known as 'catalogs' is available on WhatsApp, facilitating in-app purchases in seven countries already viz. India, Germany, Brazil, Indonesia, Mexico, the US, and the UK.
Catalogs are like mobile stores where businesses can display their products along with the name, description, images, cost of the product, and its link as well. Customers can browse and buy as per their choice directly from the messaging platform.
WhatsApp for Business will also get enhanced messaging format options in 2020. There are plans to incorporate WhatsApp product catalogs into the existing Facebook Business Manager catalog. It is also possible for businesses later to run fully functional stores on WhatsApp by facilitating payment options via the instant messaging platform.
Read more:  How to Secure WhatsApp Chats With Fingerprint Lock Feature?
End of Support on Older Phones
WhatsApp is stopping its support for Windows 10 phones on December 31, 2019. Apart from this, it is also discontinuing its support for the application on older phones like those running on Android OS version 2.3.7 and iPhones running on iOS version 8 from February 1, 2020.
Final Word
The year 2019 has been very eventful in terms of many new feature introductions like the fingerprint unlock feature, call waiting for function, and the choice to remain excluded from groups with the help of the "My Contacts Except" option available in the Settings.
Similarly, upcoming enhancements and upgradations of WhatsApp features in 2020 seem to be promising and beneficial as well.
Snigdha is a technical content writer with expertise in the field of science & technology. Though she has a very diverse academic and professional profile yet she finds writing to be a creative form that she was unable to explore so far. When not writing, she can be found indulging in other forms of creativity like painting or travelling.
Subscribe to Our
Newsletter

and stay informed

Keep yourself updated with the latest technology and trends with TechPout.
Related Posts