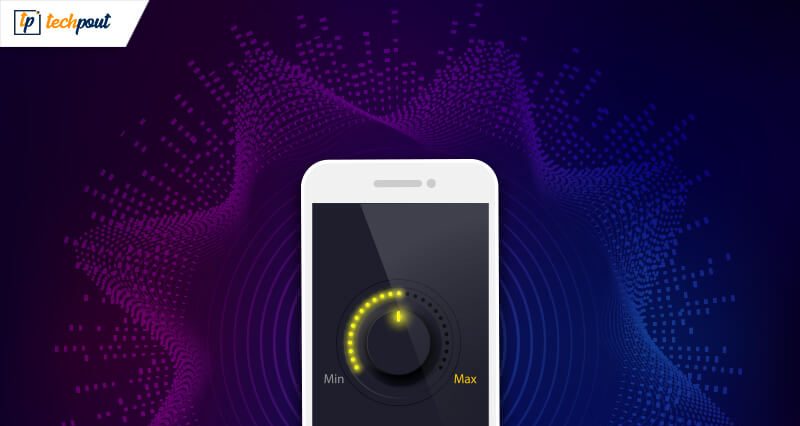 Are you thinking of switching to a new handset because of the low volume input? Audio and Media are the two most crucial offerings of any smartphone. 
Thankfully in the tech era, there are several Volume booster apps available in the market that can offer the best sound quality. 
If you are struggling with such low volume issues, simple venture into Play store and download a software, which can significantly improve the sound quality and boost the volume. 
Here, we have prepared a well-researched rundown of some of the best Volume booster apps that work well on Android devices. 
Let's get started now. 
Here are the 9 Best Volume Booster Apps For Your Android Device:
#1. Volume Booster GOODEV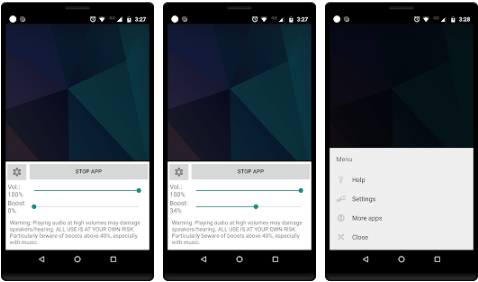 Volume Booster GOODEV is one of the most convenient and easy to use sound booster apps for Android users. It belongs to the list of most recommended apps on the Play Store and is widely used to boost the headphone and speaker volume. 
Along with its incredible functionalities, it's exceptionally easy to use it. To use it, simply launch the application, a detailed list of options will be displayed on your smartphone screen. Choose different function to experience the best music quality. 
Also Read: Best Game Booster Apps For Android in 2019
#2. Speaker Booster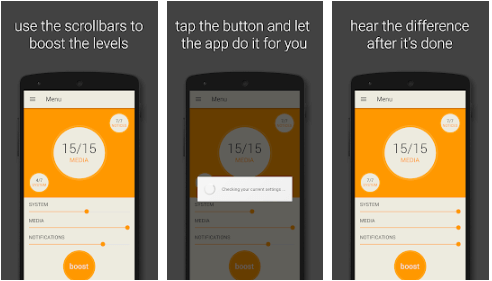 Specially designed for Android devices, Speaker Booster uses an advanced algorithm to boost the volume output of your device. 
It comes with an array of voice enhancer features, including system volume, media volume, alarm volume, and notifications. 
This incredible piece of software comes in a lightweight application and is free of cost. Use the below link to download it today. 
#3. Volume Booster Pro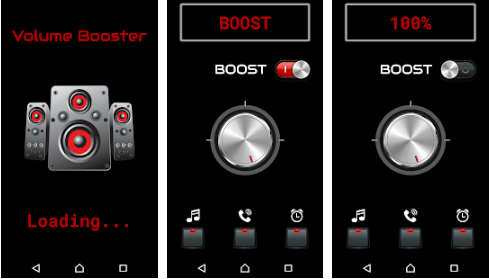 Next in our list of free Volume Booster apps is, Volume Booster Pro. This modern style application comes with a user-friendly interface. If you love loud music, then there is no better choice than Volume Booster Pro. 
It not only amplifies the sound but also ensures that you get crystal clear sound quality with effects. You can pick from a set of volumes, including ringer, alarm, media, and many more. 
With its user-friendly interface, it performs very smoothly. You can download this free Volume Booster Apps, by using the below link.
#4. Volume Booster by LoveKara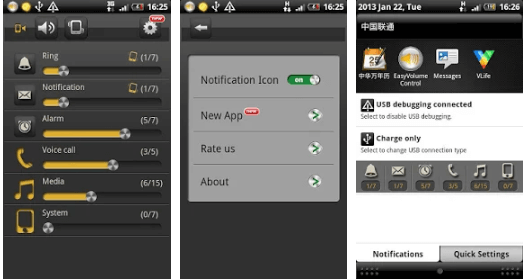 Volume Booster by LoveKara is considered as one of the most reliable and effective sound booster apps. Its simple UI makes it working exceptionally easy. You can use it to adjust the volume of your music applications, notifications, ringtones, and system sound. 
It works on a single page UI mechanism, which means you do not have to switch to different pages to control and adjust your system's voice. 
If you are a music lover, then this is the app for you. 
#5. Equalizer Music Player Booster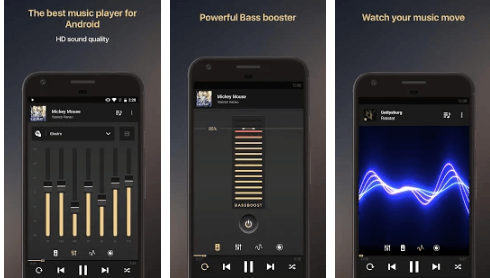 If you have been looking for the best volume booster app, then this can be an ideal choice for you. It comes in a convenient and straightforward design with a classic style interface. 
With this app, you can quickly increase the volume of your device, and it can also be used as a music player for Android devices. 
It comes with easy to learn functionality and is convenient to manage and use. It has close to 10 default preset options that you can use as per your requirements. The app is available for free on Google Play Store. 
#6. VLC for Android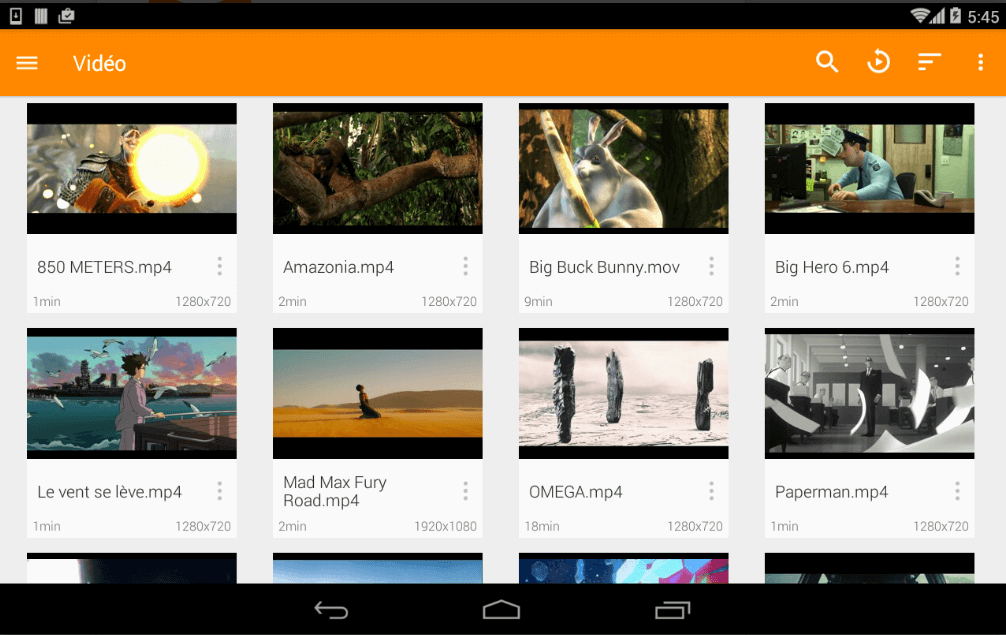 This is one of the best and free volume booster apps available on Google Play store currently. It claims to enhance the volume of your device by over 200% and can support all major media formats. 
Another best part about it is, it is entirely free, does not have any in-app purchases and ads. Choose this well-known application today to make your device sound louder and clear. 
#7. Precise Volume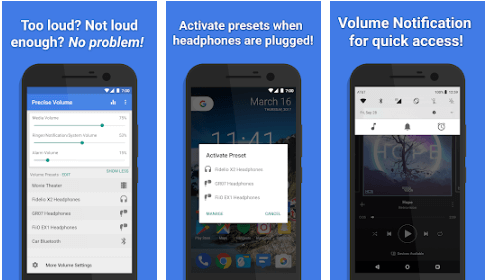 If you are looking for a multi-functional and feature-rich application to combat low volume issues, then Precise Volume can be the best pick for you. 
It gets into the audio system of your device to offer multiple volume control options. It can automatically set the most suitable volume for different parts of your gadget, including Bluetooth devices, headphones, apps, and many more. 
All-in-all, Perceive Volume surely deserves a place on the list of best Volume Booster Apps For Android.
Also Read: Best Call Recording Apps for Android
#8. Equalizer FX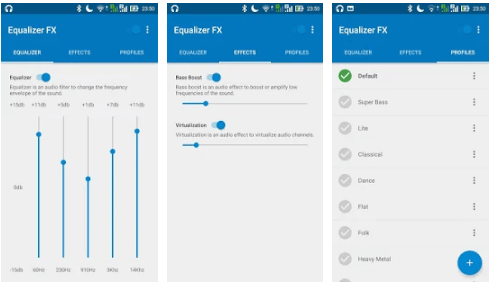 Equalizer FX is counted amongst the top-rated volume booster apps on Google Play Store. It is compatible with almost all streaming services and offers various sound effects, including Loudness Enhancer and Bass Boost options. 
Download it today to enjoy your favorite music at a high volume. 
#9. Music Volume EQ – Sound Bass Booster & Equalizer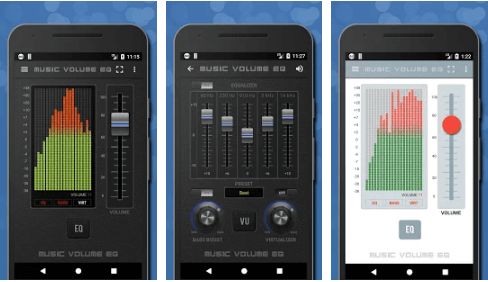 This app can be installed without paying any price. With a set of advanced volume control features, it helps you adjust all types of volumes on your device.
It has a built-in volume control, EU meter, a five-band graphic equalizer that makes it attractive. 
There are two tabs to let the user switch easily, exclusive EU Controller and Equalizer tabs. It has a slider volume control feature for adjusting the volume by swiping your finger on the slider.
It also lets you save your own Presets on the platform.
Wrapping up
You can choose from any of these best volume booster apps that suit you best. Come home to new experiences.
Image Source: Play store
Prachi Dani is a technical content writer who specializes in areas of science and technology. She is highly up to date with technological transitions and transformations. Writing is not her passion but the only thing that carries satisfaction in life. If not writing, you may find her engrossed playing action games on her treasured smartphone.
Subscribe to Our
Newsletter

and stay informed

Keep yourself updated with the latest technology and trends with TechPout.
Related Posts