Best Racing Games for iPhone and iPad [iOS] 2022

Are you looking for the best racing games for iPhone and iPad? Then, these are 8 titles you should check out. Read more! 
Games bring a lot of thrill and fun to your boring and busy life, especially car racing games. You can tilt your mobile left & right to steer the car. A few years ago, there were not many options available for mobile racing games. But, now, there's a good range of racing games available to try on mobile derives. Additionally, modern-day smartphones are even highly capable of playing high-end games with the latest and eye-catching graphics. However, it is still a difficult task to decide which game is worth trying. Isn't it? Nothing to worry about, the post highlights the best racing games for iPhone and iPad.
8 Top Racing Games for iPhone and iPad in 2022 
To help you in searching for the best racing games for iPhone, we have rounded up a comprehensive list of the best car racing games for iOS devices. Continue reading to know every bit in detail!
1. Real Racing 3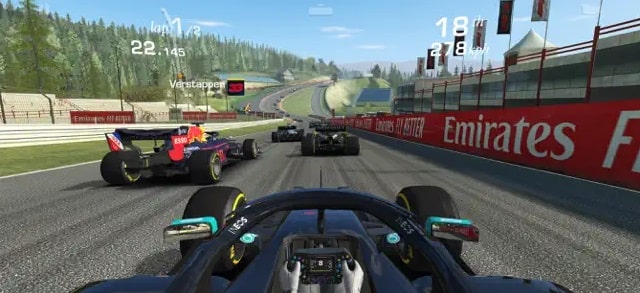 Have you always been a hard-core fan of motorsports & have played several best racing games on your device? Then, you should also try Real Racing 3 – a wonderful car racing game that gives you the ultimate racing experience. The game is about Real cars and Real Motorsports only for Real people.
It is an award-winning franchise that sets new standards for mobile racing games and keeps the bar high. Anyways, the game is free to download but offers in-app purchases which you can later disable by using your mobile settings. Intensive, advanced, and high-quality visuals make Real Racing 3 one of the best racing games for iPhone.
For a better experience, just be sure that your device has free space of at least 2.5GB. The game allows you to compete in more than 4000 events including Cup races, Formula 1, Elimination & Endurance challenges, and a lot more. Here you will get a chance to drive cars from the world's famous manufacturers like Aston Martin, Ford, Pagani, etc.
List of best golf games for iPhone and iPad
---
2. Asphalt 9- Legends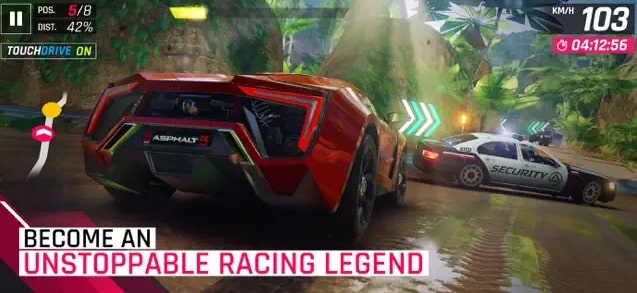 Asphalt 9: Legends is another best racing game for iPhone and iPad. The game is the successor of Asphalt 8 & 9. With this version, the game developers enhanced the graphics quality along with an entirely new environment where players can discover numerous stunts and challenges.
It also possesses a collection of the latest and most well-known cars. Using its touch driver mode, you can boot your car's power, and later on, your car will accelerate automatically. For this purpose, all you need to do is take proper care of the drift and steer. The game has plenty of customization options that let you customize your car according to your requirements.
The animations of the game are pretty impressive and keep the players engaged in the game for hours. In short, if you are a fan of car racing games, then Asphalt 9: Legends won't let you down.
List of best offline racing games
---
3. CSR Racing 2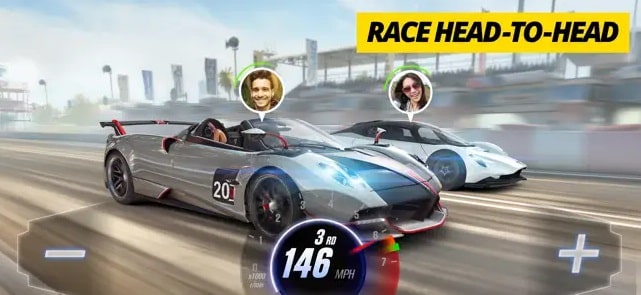 CSR Racing 2: a game that brings your thoughts to reality on your smartphone. The game provides hyper-real drag racing to the palm of your hand. With CSR Racing 2, you can compete against players around the world.
As this game is a bit more into drag racing so you do not need to worry pretty much about the steering, what needs to be taken care of is gear shifting. Numerous customization options are available to make gameplay more engaging and interesting. Unlike others, CSR Racing 2 will even let you change both the interior and exterior of the car.
Know about the Best Football Games For Android
---
4. Need For Speed: No Limits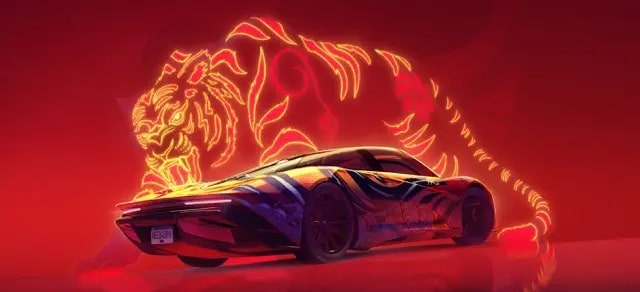 Among avid racing game lovers, Need For Speed: No Limits has always been popular. It hosts over 30 cars which can also be customized & upgraded as per the players' preferences. The game controls are pretty simple, players only need to tap on one side of the screen in order to accelerate, and on another side to use brakes.
The game has different racing modes that will make the game more challenging and attractive. What's more, you'll be rewarded with points, if you win any race. You can use these points to unlock advanced cars and upgrade & customize cars according to your choice. Undoubtedly, Need For Speed is one of the best racing games for the iPhone.
---
5. Riptide GP2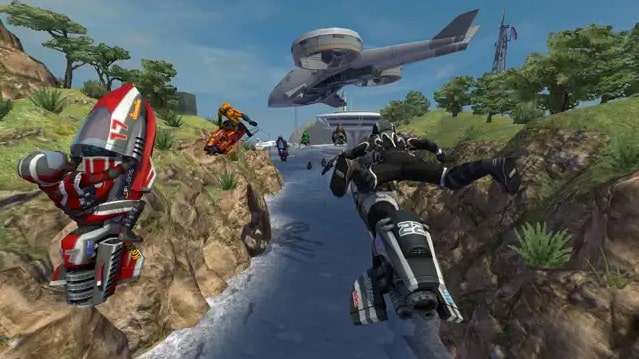 Test your skills on amazing tracks with Riptide GP2. It is a high-quality water racing game that kicks everything into overdrive, with enhanced graphics, upgradeable hydro jets & riders, an intense multiplayer mode, a new career mode, and a new stunt system along with dozens of the latest tricks.
The game is popular for delivering an accelerated, fun, and visually stunning experience. The game features exciting challenges, an online multiplayer mode, over 9 robust hydro jets, and 24*7 assistance. Plus, the game effortlessly supports extended gamepads, gamepads, touch-screen, and tilt controls. You will earn achievements when you win the race, and this will help you unlock levels and accessories for your car. Not only that, but you can also keep your game synced to the cloud with the iCloud integration and Game Center.
Read more – best games Like Among Us to play with Friends
---
6. Hot Wheels Unlimited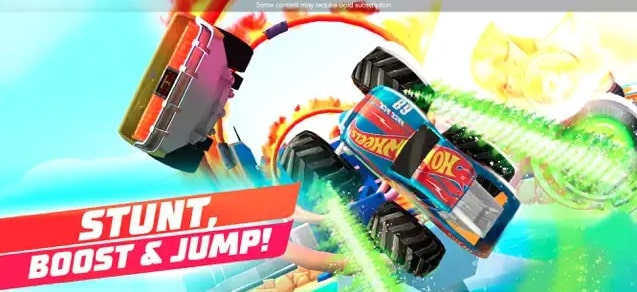 Another best car racing game for iPhone is Hot Wheels Unlimited. It is a free game application available for iOS as well as Android devices. With this application, you can be able to enjoy races on your smartphone. You can give challenges to your friends and create your collection of both new and vintage cars.
Are you a puzzle fan? If yes, then you'll definitely enjoy track-building puzzles in Hot Wheels. For those who prefer fast driving & drifting, several types of racing challenges are available. It has a button called Boost, by tapping on this button you move or progress in the game as fast as possible. You can also create your own collection of legendary Hot Wheels including Bone Shaker, Night Shifter, Rodger Dodger, or stunning Monster Trucks.
---
7. F1 Mobile Racing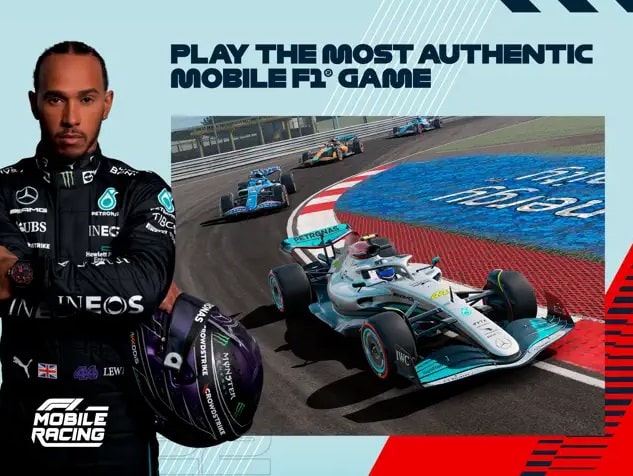 The next best racing game for iOS devices is F1 Mobile Racing. It is an official free-to-play mobile game application based on the FIA Formula One World Championship. If you have loved playing the F1 racing games on your consoles, then you would definitely know that such kinds of racing games are of very high standards. And, fortunately, F1 Mobile Racing lives up to the same benchmarks on mobile devices as well.
This game offers in-app purchases starting at $0.99. Real-time multiplayer, career mode, stunning visuals, customization options, and high-stake events are some of the significant features of F1 Mobile Racing. There's no denying that F1 Mobile Racing is one of the best racing games for iPhone. Download the game to become the next F1 Champion!
---
8. Dirt Bike Unchained
Last but not least, if you are a motocross lover, then Dirt Bike Unchained is only for you. The game has a good variety of dirt bikes to choose from and try in order to be a master. What's more, you can also build your own fantasy dirt bike and try it for a virtual spin.
The game lets you interact with the dirt bike racing's real superstars like Johnny Walker and Tarah Geiger. You can definitely consider it one of the best racing games for iPhone. It boasts brilliant visuals, thrilling race tracks, and stunning controls. This game features over 20 epic bikes that you can try in distinct areas incorporating swamp, forest, and desert. Moreover, you can also customize your rider's look with magnificent gear from popular motorcycle brands like Kini, Red Bull, 100%, and more.
---
Final Words on Best Racing Games for iOS in 2022
And with all that, you have got the name of the top 8 racing games for iPhone & iPad. So, whenever you feel like nothing, bored or just want to play some thrilling car or bike racing games, you can refer to our list.
In addition to this, if you have any better recommendations which we should incorporate into our list of best racing games for iPhone then please let us know in the comments section below. Furthermore, do tell us which game you have picked and how your racing journey is going.
Do sign up for our Newsletter and follow us on Facebook, Instagram, Twitter & Pinterest so you never miss any tech updates.
Harshita Sharma is a technical writer with quite a distinct understanding of the tech realm. She is a tech enthusiast who believes that tech knowledge should reach one and all and tries to convert the sketchy knowledge into the simplest possible form for making people understand the tech world better. When not playing with words, she loves to travel and explore new places. And, is a coffee & cricket connoisseur.
Subscribe to Our
Newsletter

and stay informed

Keep yourself updated with the latest technology and trends with TechPout.
Related Posts