Top 9 Price Tracking Tools to Track The Pricing in 2023

Check out the list of the 9 best price tracking tools for good deals and comparisons.
Who doesn't like a discount or better deals? But, it is harder to find really good deals. Satisfaction with buying something can only be passed when you got exactly what you wished for but at a good price. Isn't that so?
Finding the correct time to buy something needs a good lookout over continuously fluctuating online prices. But, doing it by yourself is quite a next to impossible task. Fortunately, there are numerous price tracker programs available in the market that provide you better price deals.
These apps help you get the best price while shopping online. In this guide, we are going to discuss the top price tracking tools that compare prices across all popular online shopping platforms and then give you better insights. Also, such kinds of utilities provide you with price alerts when the products reach your desired value.
A List of 9 Leading Price Tracking Tools for Price Alerts in 2023
Do you love shopping online? Then, you must be aware of the right time to buy something. To help you get better deals, we have listed the 9 best price trackers. Let's read them below and then choose the best one for you.
1. Visualping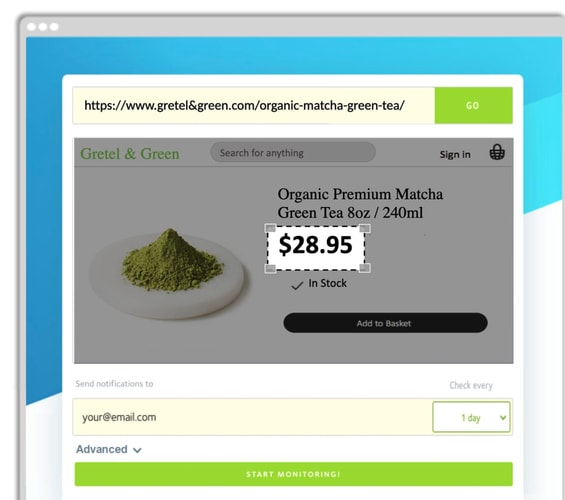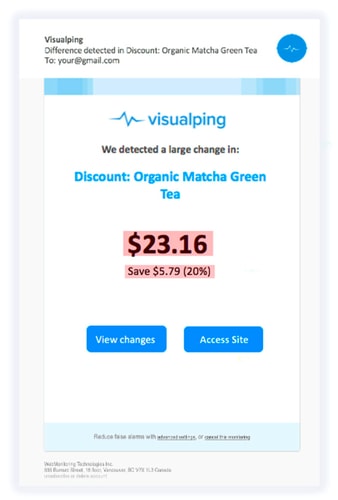 Visualping is one of the most convenient tools to receive deal alerts when your favorite products or brands drop in price. It's a powerful and easy to use website change detection tool that helps you keep an eye on price changes for any item you want to purchase.
Visualping.io allows you to track price changes. Simply add the URL of the page you wish to track in the search bar. Then, select the price area. Once the price changes, you will receive an email notification. Choose the visual compare option and the email alerts will include a screenshot with the new price highlighted in red.
Visualping allows you to monitor any website you like, and it's completely free for up to 65 checks per month. The Chrome extension allows you to search for discounts, cashback, and other offers keeping track of them.
---
2. Scanlife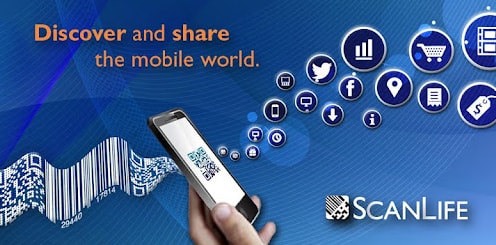 Numerous price watch apps are available in the market, but out of all, Scanlife is one of the safest and most trustworthy shopping apps that provides the best deals and buying guides. Developed by Scanbuy Inc., Scanlife is compatible with both iOS as well as Android devices. Unlike others, Scanlife has the potential to check and compare the prices for both local and online stores.
Apart from that, Scanlife boasts special features called Geolocation for ones who look at an item in a particular region. This feature will exactly tell you which store you are having nearby your location but with good discounts as well.
Also Read: Top 12 Best Deal Apps For Best Discounts

Key Features of Scanlife:
Offers "mpoints" which one can use to unlock rewards in order to win exciting gift cards.
Lightweight and user-friendly price tracker.
Compares prices across all popular online shopping sites like Amazon, Best Buy, eBay, etc.
---
3. CamelCamelCamel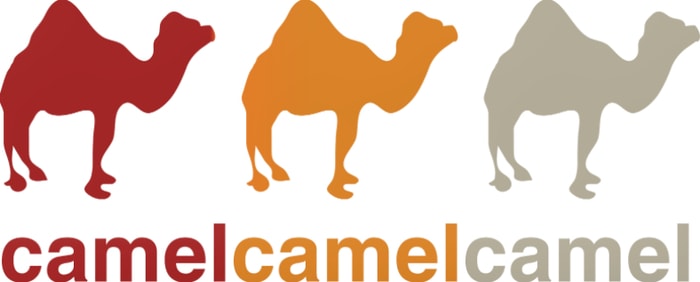 CamelCamelCamel, the name may sound a bit weird, but it is one of the best price tracking apps, especially for international users. The tool is available through web extension but only for Google Chrome and Mozilla Firefox web-browsers.
To get started with CamelCamelCamel, all you need to do is just add it to your web browser and bookmark it. Then, go to your online shopping preferences like Amazon and then make a click on the bookmark. This will automatically take you to the CamelCamelCamel website, where you can see the product, its price, and complete information.
Also Read: 9 Ways to Improve eCommerce Shopping Cart Conversion Rates

Key Features of CamelCamelCamel:
It notifies you through email when the price of a product drops.
Also, keeps track of previous price history (highs & lows).
Available in English, Spanish, French, Dutch, and Italian.
Uploads daily blogs to keep its users updated.
---
4. ShopSavvy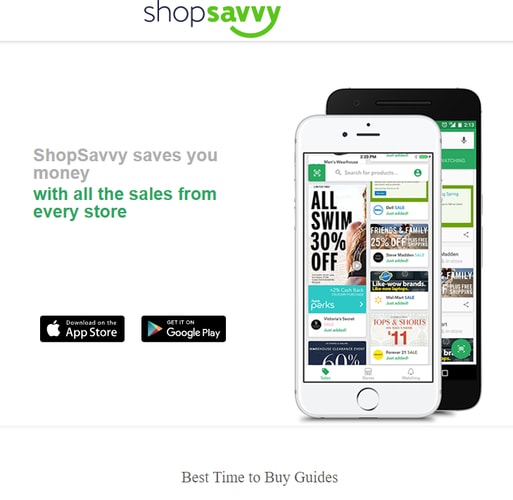 Developed by Ryland Barnes, Jason Hudgins, and Alexander Muse, ShopSavvy is the most dedicated price tracker app. The best thing about this tool is that both Android and iOS users download it for free. The software was designed to simplify the price tracking or monitoring process.
Furthermore, the most exciting yet much-needed feature of the tool, it supports both online stores as well as physical stores. With the software, you only need to scan the QR codes or barcodes of the products, and then after a while, the app offers you the best prices after analyzing the prices at different stores.
Key Features of ShopSavvy:
Offers cashback but only for selected retailers including Walmart, Hitcase, and Moose Jaw.
Frequently releases the buy guides to help you.
Easy to use price watch tool.
Suitable for both online and traditional shopping.
---
5. Honey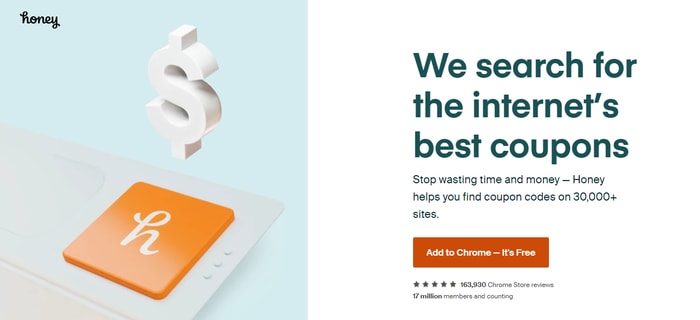 Many users out there, don't prefer to shop over their mobile phones. Are you also one of them? Then, here walks in, Honey app to help you out. This price tracker is available in both dimensions i.e, a mobile application and a web extension but only for Google Chrome. The tool not only provides discount coupons but also offers referral links for additional savings.
The app is really good in all senses, but what we don't like about it, is that the Honey mobile app isn't compatible with Amazon. That means you will be unable to check any products or their prices through the Honey mobile app.
Key Features of Honey:
Helps you get discount coupons over more than 30,000 shopping websites.
Automate every operation to provide ease.
Possesses a Droplist to notify you if there will be a price drop in any item.
Supports both a mobile app and browser extension.
---
6. SlickDeals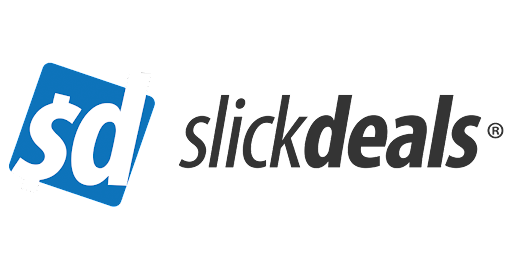 Nextly, we have SlickDeals on our list of the best price trackers. It brings you fascinating discounts, deals, and coupons from all over the web.
Moreover, it is a popular Amazon price tracker that also tracks the price of any item on many popular sites, such as Gamestop, Home Depot, Chewy, Newegg, and more. Furthermore, the following features make it an excellent choice.
Key Features of SlickDeals:
Notifies you via email if the price of an item drops below a selected threshold
You can log in to SlickDeals and view all the tracked items on a single screen
---
7. Keepa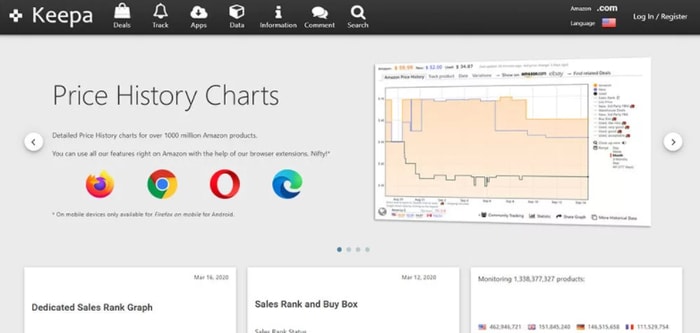 The next, Keepa can be considered as one of the superlative price tracking tools. However, that's also true, it doesn't offer a mobile application, but it can work fine as a web extension for many browsers. The users can use Keepa on Mozilla Firefox, Microsoft Edge, Google Chrome, and Opera. The tool notifies you whenever the price drops or changes.
In addition to this, just in case, if you aren't using your browser at the time when an offer is live or price drops, then it will notify you through email and other social media platforms so that you can't miss a great deal. It keeps a track of international Amazon prices as well as you can find the best deals daily over here.
Also Read: The Best Way to Crawl the Web

Key Features of Keepa:
Compare the prices between eBay.
Monitors the complete price history of products.
Offers mobile applications for both iPhone and Android.
A list of best & top sellers based on the category.
---
8. Wikibuy Capital One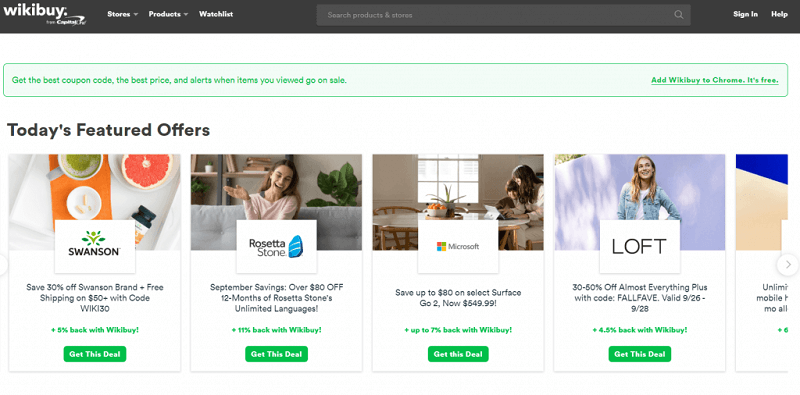 Lastly, we present to you the Wikibuy Capital One tool as one of the best price trackers. With the help of this tool, you get amazing deals and coupons for online shopping and purchases.
Key Features of Wikibuy Capital One:
The interface of the tool is quite simplistic and easy to use.
You can download the Chrome Extension of this tool and use it as required.
The tool will automatically add various available coupons to the cart.
---
9. Competera
The last name on this list of the best price trackers is Competera. This tool has one of the best user interfaces you will ever encounter. The minimalist design of the software makes it fun and entertaining to use for all.
Key Features of Competera:
The tool uses AI to give accurate and perfect results.
The tool is the best for businesses that seek growth overall.
Comptera's pricing structure is quite flexible as well.
---
Which is the Best Tool to Track Price?
So these are the 9 engaging price tracking tools that you can consider. Now, you might be thinking, "which price tracking website should I choose?"
Well, we would advise you to give each of them a try at least, just to find which price tracker works best for you. But, if in case you are running out of time, then here is a suggestion for you.
In our opinion, you should either try ShopSavvy or Scanlife. These trackers give the best price alerts as well as great deals. If you are a go-to smartphone user, then these apps are the perfect fit for you.
That's all! Hopefully, the write-up helps you in the best possible way. Do let us know in the comments section below which price tracker you opted for. Also, drop us a comment if you have any questions or further suggestions.
Lastly, do subscribe to our Newsletter for more tech-related articles & news. In addition to this, you can also follow us on Facebook, Twitter, Instagram, or Pinterest.
Harshita Sharma is a technical writer with quite a distinct understanding of the tech realm. She is a tech enthusiast who believes that tech knowledge should reach one and all and tries to convert the sketchy knowledge into the simplest possible form for making people understand the tech world better. When not playing with words, she loves to travel and explore new places. And, is a coffee & cricket connoisseur.
Subscribe to Our
Newsletter

and stay informed

Keep yourself updated with the latest technology and trends with TechPout.
Related Posts