How to Track Someone's Location by Using Phone Number

Are you a worried sick parent or spouse? Know how to track someone's location with their phone number, determine the well-being and safety of your loved ones and relieve yourself from anxiety and tension.
There could be tons of reasons why you would want to track a person's location but whatever it is, here is an easy guide to do the same in a number of ways.
Multiple Ways to Track Someone's Location
How do you track boyfriend phone or someone else's location using their numbers? Read on to know how to find someone's location by their cell phone number and also track your own devices. Monitor your kid's as well as elderly family member's location with the below-given methods.
#1. Using IMEI number
IMEI stands for International Mobile Station Equipment Identity. It is unique for each device and is a 15-digit number that can be used to track a lost or stolen phone without WiFi connectivity and GPS service. You can use the below path to find your IMEI number in your phone: Settings > General > About > Scroll down for IMEI number.
Alternatively dial *#06# from your phone to see the device IMEI number.
Once you have done this, you can either contact the network provider to track down your phone or else download an IMEI tracker app from Google Play Store or Apple App Store to track down the location of your lost device.
Read More: How To Use Google Maps And Get Traffic Updates
#2. Using GPS Tracking App
You can use the below recommended phone tracking applications for finding someone's location using GPS services.
1. Prey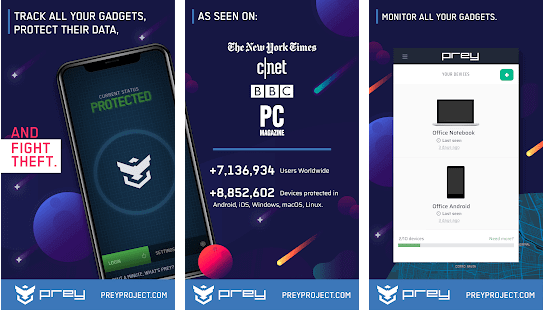 Here is the best location tracking app for both Android & iOS devices. It can also be accessed via Windows, MAC, and Linux systems. The application can locate a device with the help of GPS geolocation. It supports geofencing and also provides the location history of the concerned devices.
2. Spyera App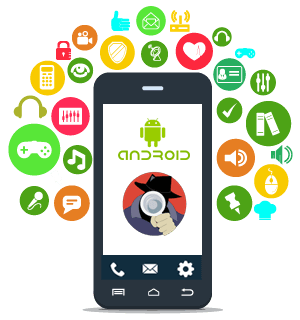 Listen to phone calls in real-time, spy on chat apps like WhatsApp, Facebook and turn on the microphone to listen to the device surrounding sounds with this phone spying app. 
Trace someone's location within their phone number using this app and remotely monitor the device activity without letting anyone know. Spy on people in a completely undetected way and track device location in real-time.
Get the license from the official website and after installing it on the target device, start spying from the Spyera web panel. The Premium version costs around USD 11.99/month and the Premium Plus version can be obtained at USD 24.99/month.
#3. Using CNAM 
CNAM is the abbreviation used for Caller ID Name. It is a popular cell phone tracking software available on the web to identify a caller's exact location including the name of the exact city and state in which the person is located. Carriers populate many authoritative databases with subscriber data. Thses databases are called CNAM repositories.
You need to pay a fee to utilize this method; however, it's worth paying for the service as you can get information such as the owner's name of the cell phone number with CNAM lookup tools.
CNAM lookup technique also helps to check the spam score of the phone number and if it does have a spam history, then the number will be displayed as spam.
Read More: 12 Best Privacy Apps For Android in 2020
#4. Using WhitePages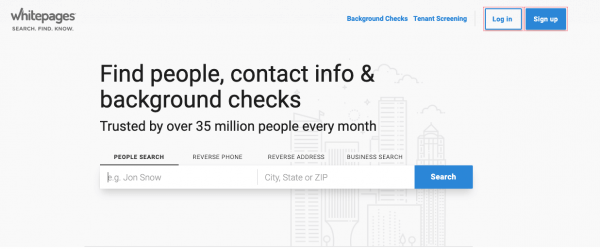 Regarded as the best phone spying service, this service helps to track the house address of the phone number that you are interested in tracking.
The phone number is used to track the profile associated with the phone number to get the details in a secure and legal way. Whitepages scans public records to obtain the detailed information about a phone number and the person associated with that number. 
Thus, this service helps you obtain the desired results without breaching laws. In the US, this service connects to the SS7 network for real-time phone number tracking. 
What is the SS7 network?
It is a database of phone numbers containing the personal information associated with those numbers. Any query made via Whitelist to track down a phone number is sent to the SS7 network. It then provides the detailed information associated with the number.
#5. Using Facebook 
Tracking someone's location by phone number is easy when you have Facebook. If a phone number is linked with someone's Facebook account, then you can enter the number in the search bar and the profile will be displayed in the search results.
So, if you have received a call from an unknown person, then you can identify who called you along with knowing their residing place. Thus, you can safeguard yourself from spam calls.
Final Words
In conclusion, it can be said that all the methods described in this post can help you to track someone's phone number apart from locating your own device, in case it is lost or stolen. 
You can also spy on people and keep a watchful eye on your family members with the help of several GPS tracking apps.
Snigdha is a technical content writer with expertise in the field of science & technology. Though she has a very diverse academic and professional profile yet she finds writing to be a creative form that she was unable to explore so far. When not writing, she can be found indulging in other forms of creativity like painting or travelling.
Subscribe to Our
Newsletter

and stay informed

Keep yourself updated with the latest technology and trends with TechPout.
Related Posts