N95 vs P95 vs R95: Which is the Best Air Pollution Face Mask?

The increasing levels of air pollution and the outbreak of deadly Coronavirus has resulted in panic buying of face masks all over the globe. But have you ever thought which face mask is best suited for the current epidemic situation?
A major portion of the population buying the face masks is not even aware if these masks are effective enough to protect them. It is believed that the usage of these masks will avoid the transmission of tiny viral particles and reduces the possibility of getting ill.
In this article, we will talk about some of the best face masks currently available in the market, their features and loopholes.
Air Pollution Mask: Which You Should Buy & How They Work
Specifically designed to cover your face and mouth, the main task on a face mask is to filter and block the air pollutants and virus particles from entering your body through the nasal passage. These masks of different layers are designed to stop a particular type of virus and harmful pollutants.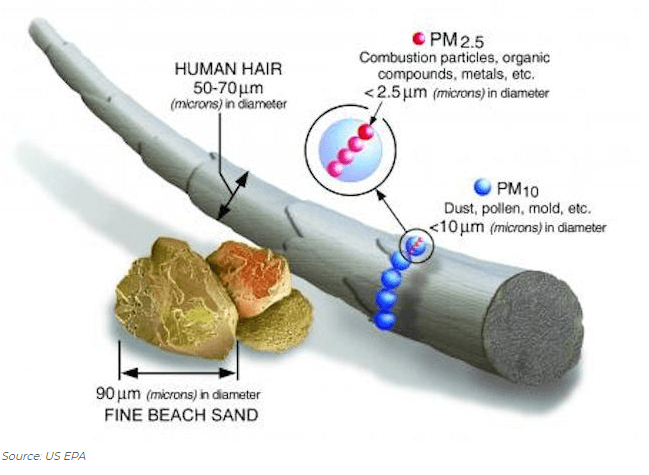 Different Types of Filters:
Primary Filter: Primary Filter forms the outermost layer of the mask and can filter large dust particles and PM10 particulate matters. However, it is not capable of stopping PM 2.5.
Particle Filter: Particle filter offers refined protection from smaller pollutants. It majorly stops PM 2.5.
Carbon Filter: This is the most effective form of filters and is used in high-end face masks. It's activated carbon filter is capable of stopping gaseous pollutants.
What is PM10 and PM 2.5?
Particulate matter whose size is of 10 micrometers is known and PM 10 and PM 2.5 is for a particulate matter which is 2.5 micrometers in size.
With their small size, these particles can stay in the air and can easily enter our body through our nose and mouth. They accumulate in the lungs and can cause various respiratory and breathing problems in human beings like asthma, prolonged lung and heart diseases, and even severe breathing issues.
Different layers come with different functions with varying protection levels.
Read More: Facebook Bans Face Mask Ads to Prevent Coronavirus Exploitation
Different Types of Face Masks:
Air Mask N95, P95, R95, N99, N100, and surgical masks are the most common types of face masks currently available in the market. Let's discuss each in detail one by one.
#1. N95 Air Masks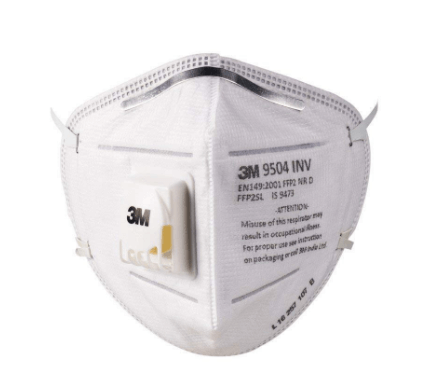 N95 falls under the category of basic face masks that protects you from air pollution. The masks are capable of filtering and blocking a massive variety of air pollutants. Along with 95 % of pollutant types, it can also block PM 2.5. However, it is not capable of filtering oil-based particulate matter.
The mask comes in various designs and can be used for about 6 months and is most recommended for fighting respiratory virus diseases like Swine flu and even Coronavirus to some extent.
#2. P95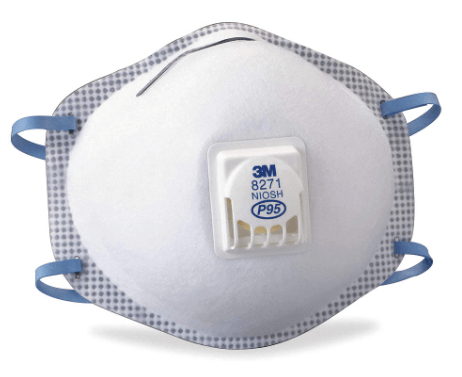 P95 is designed to provide complete protection from viral particles and other pollutants. It can filter and stop oil-based pollutants, one thing which differentiates the Nseries from the P series masks.
These masks come at a high rate and can only be used for 40 hours. Apart from this, it's usage is not recommended for daily purpose and stays limited to industrial usage mainly.
#3. N99 and N100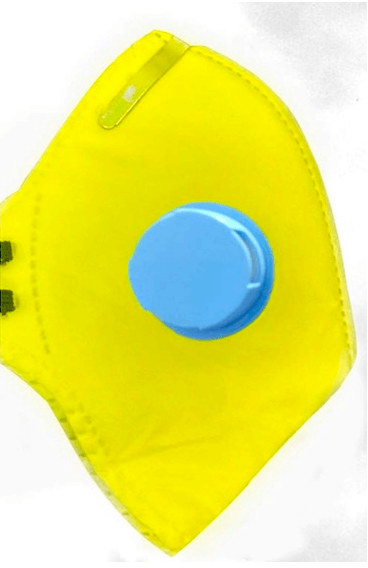 If you want a mask with 99% filtering power then N series can suffice your requirements and specifications. They can filter PM 2.5 and are useful for people living in highly polluted areas.
#4. R95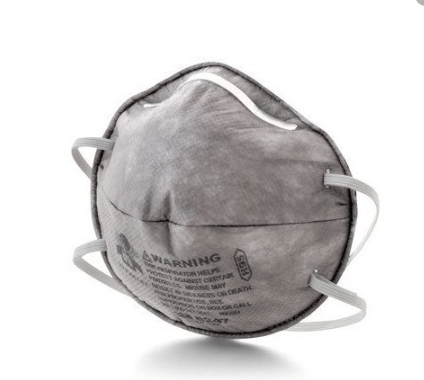 The R category falls in between the P and N series. These masks are capable of filtering various types of air pollutants along with some forms of oil-based pollutants. They are oil-resistant but not oil proof.
| | |
| --- | --- |
| Type of Mask | Meaning and Function |
| N | These masks can only stop air pollutants and cannot filter oil-based pollutants. |
| R | Can filter both air particulates and oil-based pollutants to some extent |
| P | Oil Proof |
| 95 | Are capable of blocking 95% of airborne particles |
| 99 | 99% efficiency |
| 100 | 100% efficiency |
Read More: List of All Major Tech Events Affected by Coronavirus
Can Face Masks Protect You From the Deadly Coronavirus?
A lot is being discussed about the effectiveness and usefulness of face masks in controlling COVID-19. The basic surgical masks cannot protect Coronavirus because of their inability to filter small droplets that people release while sneezing and coughing. 
Apart from this, COVID-19 is getting transmitted not only from people-to-people but also from the surface to humans. An important point to understand here is that even if your mask can block the virus, the latter remains on your mask for a long time. So, whenever you touch the outer area of your mask it gets transferred to your hand and face.
The best way to keep yourself protected from Coronavirus is to follow basic hygiene etiquettes like washing your hands regularly, sanitize yourself properly, avoid going in crowded areas and most importantly maintain distance from infected people who are sneezing and coughing.
If you see any symptoms of the deadly disease consult a doctor and self-quarantine yourself for some time to avoid spreading it to others.
Prachi Dani is a technical content writer who specializes in areas of science and technology. She is highly up to date with technological transitions and transformations. Writing is not her passion but the only thing that carries satisfaction in life. If not writing, you may find her engrossed playing action games on her treasured smartphone.
Subscribe to Our
Newsletter

and stay informed

Keep yourself updated with the latest technology and trends with TechPout.
Related Posts