The paranormal world is surprising, shocking, and scary all at the same time. You can catch a glimpse of it through the best scary games to play on Roblox.
Roblox, an online gaming platform developed by Roblox Corporation, allows you to share the joy of gaming with your friends or other enthusiastic gamers. You can play a wide variety of games on Roblox, such as racing games to get an adrenaline rush or the scariest Roblox games to send chills down your spine.
However, horror is a genre that excites one and all for the mystery it surrounds. Are you also someone who enjoys the thrill of ghost hunting or stories of the world of ghosts or simply feels fascinated with the uncanny paranormal realm? If yes, you can explore the best scary Roblox games to play with friends and others.
However, since the platform has endless horror gaming experiences, we have put together a list of the most scary games on Roblox to help you pick the best one for yourself. Let us get started with the same without making you wait.
Top 7 Scariest Roblox Games in 2023
Below are our picks for the scariest and the best scary games on Roblox to play with friends.
1. Dead Silence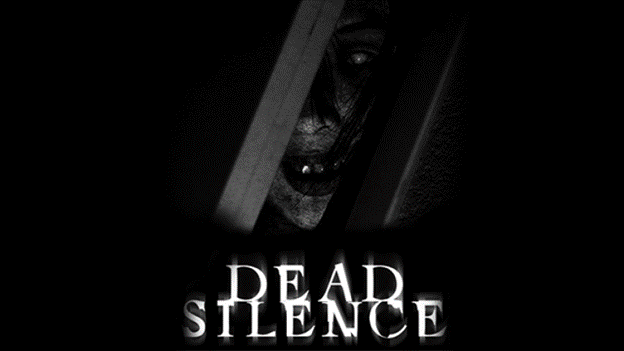 Let us first break the silence about Dead Silence. We call it one of the scariest Roblox games for its immersive experience and highly spooky atmosphere. In the game, you are an investigator who investigates the legend of Mary Shaw, a ventriloquist who haunts the town after her murder.
Playable by one to four players, old jump scares, whispered hushes, and eerie sounds contribute to making Dead Silence the scariest game on Roblox. Moreover, the game design that makes every corner startling adds to the reasons you should try breaking the Dead Silence.
Also Read: Best Free PC Games Downloading Sites
---
2. Apeirophobia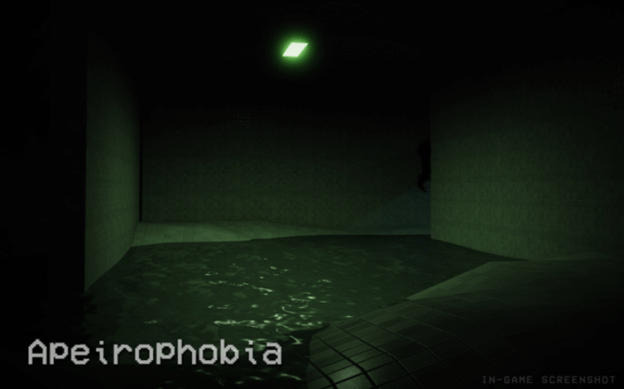 Imagine wandering in a big room as dark as night, trying to find a way out, and being watched and chased by malicious spirits from every corner. If imagining yourself stuck in such a situation made you jump from your seat with fear, Apeirophobia is among the scariest Roblox horror games you can play.
Apeirophobia, another name for fear of infinity, takes you on a journey of exploration and documentation. The game constrains you within a virtual environment that seems to have no end. You run down endless hallways, trying your best to escape this mess and save yourself from the monsters and threats that may not really exist. Moreover, with Apeirophobia, you get the experience of movement mechanisms in the scariest possible way.
---
3. Cheese Escape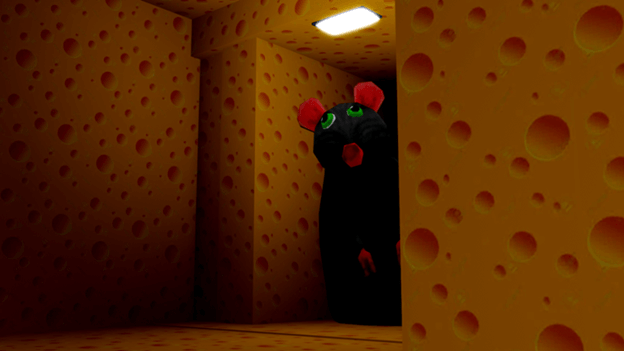 Can scrumptious cheese be scary? If this is what you are wondering, let us introduce you to Cheese Escape, one of the best Roblox scary games, where cheese can really be spine-chilling. However, more than cheese, what may scare you to bits is a rat, chasing you around in this cheesy world.
Well, it may sound pretty silly, but Cheese Escape is among the scariest Roblox horror games that keep you engaged with objectives, such as collecting cheese pieces and finding keys to open the doors leading you out of this maze.
Also Read: Google Memory Games
---
4. The Apartment
Let us now take you to The Apartment. You need to head to room no. 705 of this apartment making your way through the most unsettling atmosphere, enough to scare you even without those jumpscares you may expect in the best Roblox scary games.
No story spoilers here, but the uncertain lighting, confusion about whether you saw a shadow or it is your mind playing with you, dark stairways, and creepy floors keep you on your toes and hooked to the game.
---
5. Doors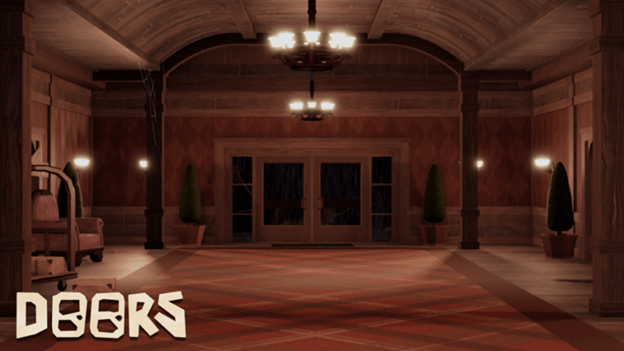 After The Apartment, it is now time to open the Doors. If you wonder how a mundane thing like doors can scare someone, let us sprinkle some story spoilers. Imagine yourself standing in a hotel lobby with elevators all around you. Each of these elevators takes you to a new floor. Each floor is no less than an intriguing puzzle, a map you need to solve and understand to escape from this horrifying hotel.
However, escaping from this hellish hotel is challenging, with various special creatures blocking your way. You must dodge these creatures to make it out unharmed and alive, making these Doors interesting to open and explore.
Also Read: Best Games Like Roblox | Roblox Alternatives to Play
---
6. Bear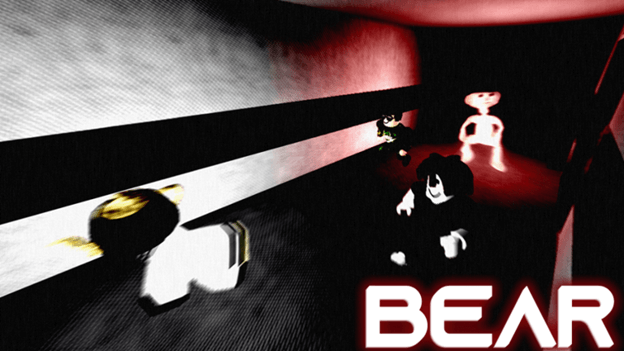 If you are looking for the scariest Roblox games to play with friends, you can try Bear. It is a survival horror game you can play with 10 people at a time. One of these ten players is the Bear whose task is to hunt and eliminate all others. However, the rest of the players can fight the Bear with many powerful weapons.
Thinking of the worst, if the Bear catches you, what you experience is one of the best scary Roblox games with jump scares. So are you and your teammates ready to defeat this monstrosity?
---
7. Geisha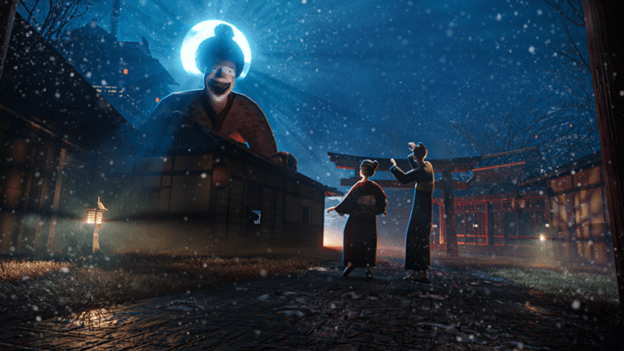 Japanese storytelling and a horror game are the best combination ever. Hence, Geisha features on our list of the scariest games to play on Roblox. Inspired by Japanese folklore, the game takes you to a captivating world of scary Yokai (demons) with unnerving vibes.
Geisha comes in three chapters, with each chapter introducing a new scary character you need to save yourself from. For example, Geisha's chapter three makes you stranded in a forest, where you enter a spooky house in search of your lost family. While searching for your family, you come across many possessed spirits. So, can you fight these spirits and find your loved ones? Play the game to know.
Also Read: Roblox Error Code 267 [FIXED] | Top 10 Methods
---
Concluding the Scariest Roblox Games
This article brought to the fore some of the scariest games to play on Roblox. You can try any game that gives you the most unsettling vibes.
However, if you think we missed out on any deserving scary Roblox game to play with friends or wish to share your experience of playing the scariest game on Roblox, you can always write us a comment. We are all ears!
Niharika is a passionate soul who finds immense satisfaction in putting all her thoughts in writing. Being a technology enthusiast, she loves learning new things about tech and making everyone technologically literate through her articles. When not composing tech articles, you can find her bringing characters to life in her fictional stories, reading something intriguing, or spending time with her near and dear ones.
Subscribe to Our
Newsletter

and stay informed

Keep yourself updated with the latest technology and trends with TechPout.
Related Posts