How To Promote Your YouTube Channel For Free
Published Date :
Oct 30, 2019
Are you the latest musician, singer, vlogger or storyteller in town? Whatever your creative niche; are you passionate about going live in front of the entire world to showcase your talent and earn a name for yourself? If yes, then YouTube is the most happening and accurate platform for you to reach out to millions across the globe in a matter of a few hours. If you are looking for an answer on how to make some quick bucks and maybe even a million dollars from your YouTube videos, then you have come to the right forum for gaining answers to such queries. 
This article will enlighten you on how to promote your YouTube Channel without making any investments in advertisements? Also, you will learn about ways to increase your YouTube channel subscribers.
1. Using Social Media Platforms to Promote Your YouTube Channel: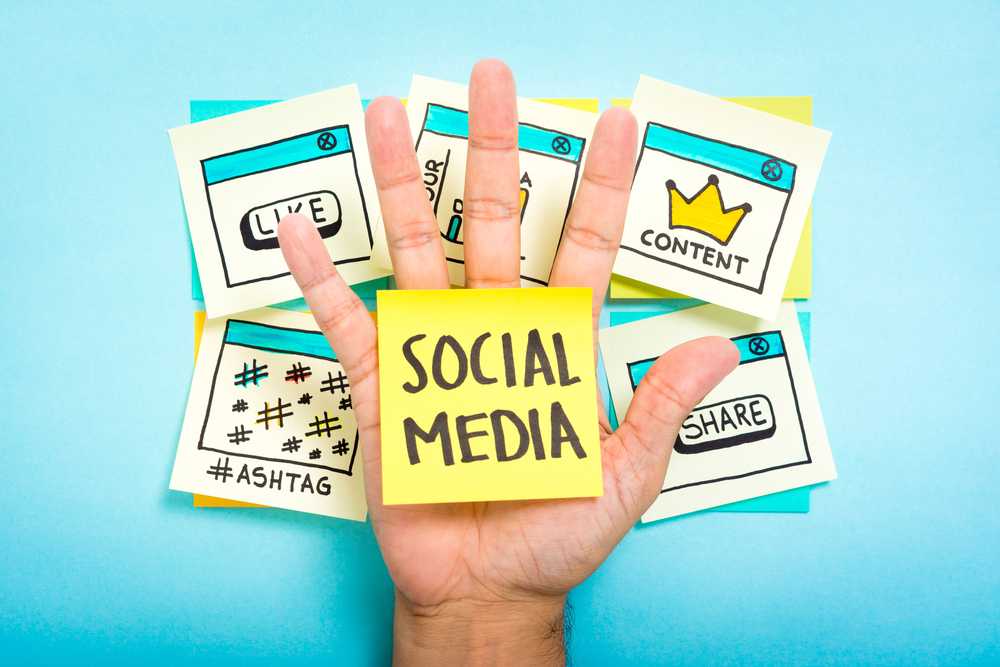 The usual elements here are Facebook, Twitter, Instagram, Pinterest, Google+, Reddit. But to get to the right audience for your niche, you have to know which of these platforms will help you to put your best foot forward because not all platforms increase your subscribers always. Let us look at each one in detail.
Facebook: You can share your videos with the targeted communities and groups on facebook. You can also ensure to adhere to the below-given tips:
Avoid spamming your audience with too many videos. 
Also, repurpose the video content and post to different groups to drive more followers.
Post some videos directly on Facebook, using Facebook's video-sharing feature as this has proven to drive more audience with the help of increased shares.
Edit the video in such a way so that it generates more curiosity and then caption it like "Watch the full video on YouTube" with the addition of the video's link in the description box to drive more traffic to your YouTube channel.
Twitter: Follow relevant people and also let relevant people follow you. Twitter is better in terms of offering a more targeted audience as people can easily find you with the help of #hashtags. Using GIFs can often be an exciting way to promote your videos on Twitter.
Must Read: How To Download YouTube Videos For Free
Instagram: Photos, teasers, thumbnails from your videos would work best when using this platform for video promotion. Also, ask people to follow the link in the bio for the full video. Uploading the video's teaser on IGTV, and then giving the YouTube link directly below the teaser can also drive more traffic to your YouTube channel.
Pinterest: This too is a great platform to route the correct audience to become your channel's subscribers.
2. Using Cross Promotions To Promote Your YouTube Channel:
Incorporating your videos into blogs, email newsletters, and other social media accounts is a great way to attract more subscribers.
Through Social Media: 
On Facebook, when your video gets more shares through your followers, then you reach out to a larger audience.
On Twitter, you can connect with fellow YouTubers who can most likely share your videos and improve your exposure worldwide.
When your followers start sharing your posts and stories, then you can gain more Instagram followers and subsequently subscribers for your channel too.
Via Blogs: You can embed videos in your blog posts with searchable transcriptions to increase page as well as video views.
Send Email Newsletters: Although a little unreliable, yet you can create an email list of your channel's subscribers and notify them every time your posting new content on your channel.
Additionally, you can use annotation cards at the end of each video to help viewers navigate to your other videos and thereby increase the views of all videos.
3. Enhancing The Exposure of Your Videos:
This is absolutely an organic method by optimizing your videos in such a way that your videos start ranking better and start appearing relevant to people's search queries on search engines.
Apt Keywords are The Key: Making your video content more recognizable as per the relevant search query can be done in the following ways:
Finding the right keywords with the help of the Google Ads Keyword Planner tool.
Choose keywords that prioritizes your video and is content relevant.
Using Catchy Titles: Use crisp, sweet and simple video titles, not exceed 60 characters. Also, try incorporating the keywords in the first half of the title.
Creating Customized Thumbnails: We grasp videos first and mentally process it faster, hence creating custom thumbnails can be extremely helpful. Though YouTube automatically creates thumbnails for all videos they may not be effective. Hence here are some simple rules to watch out for:   
Resolution – 1280 x 720 px
Format – .JPG, .GIF, .BMP, or .PNG
Size – 2MB 
High contrast images
Stock photos can be great
Be consistent with branding, add text and attractive colors.
Complete Your Profile: Keep the "about" page updated. Include your contact info correctly. 
Optimized Description: Keep the channel description optimized by placing appropriate keywords in the first portion of the description. Keep it limited to 5000 characters. Use a few relevant hashtags. Also, keep the contents page updated.
Meta Tags: Use tags only in the "tag section" of your uploads and not in the video description. Also, use more than one category to help YouTube understand who is the targeted audience?
4. Organizing The Content in The Channel Correctly:
The more your channel is well organized and well described, the greater the ease of navigating through the channel. You can do this by:
Creating a Series: Upload videos regularly and make the series name keyword-friendly.
Creating Playlists: Grouping relevant videos to make playlists can make viewers watch more content of your channel for a longer span.
5. Make Your Videos More Interactive:  
Keep the content engaging enough in the following ways:
Call-To-Action: Ask viewers to add comments, give likes and urge them to share your videos. Also, try responding to as many comments as possible, even the negative ones.
Be An Active Community Member: You can find relevant channels, subscribe to them and like as well as share their videos. This way you can gain some loyal subscribers too possibly as the same people can be your subscribers.
Organizing Contests: You can use specific tools to do so. Spread the word about your contests with the help of social media platforms. You could also motivate people to participate in these contests by offering them some prizes and perks.
Read More: 17 Best Free Video Sharing Sites Like YouTube 2019
6. Brand Collaborations:
You can partner with some brands and promote their products as well as get some help on content development and promotional support from their end. Make sure that you are collaborating with relevant brands.
7. Video Related Guidelines:
While creating and posting videos, try adhering to the below instructions.
Use High-Quality Videos: Make your videos presentable by creating high-quality videos with appropriate sound quality. Also, edit the videos effectively.
Make The Content Enjoyable: Make the video engaging and add a bit of humor or attention-catching actions to it. Overall, the video should seem relevant and useful to the viewers.
Be Regular: Try posting videos regularly.
Follow The Community Guidelines: Don't violate the community guidelines while creating and posting content as YouTube may flag or remove your videos for inappropriate content.
Hence, from the above article, you became aware of the organic ways of YouTube marketing to grow your YouTube channel. Also, keep in mind that your goal should be to gain subscribers. Therefore, promote the YouTube channel and don't just focus on promoting the videos. Try experimenting and discovering ways that work best for you. Keep researching more for knowing the latest trends of promoting your YouTube Channel. For example, you can also create podcasts and broadcast them for free. I hope the article helps you with your YouTube channel promotion efforts.
Snigdha is a technical content writer with expertise in the field of science & technology. Though she has a very diverse academic and professional profile yet she finds writing to be a creative form that she was unable to explore so far. When not writing, she can be found indulging in other forms of creativity like painting or travelling.
Subscribe to Our
Newsletter

and stay informed

Keep yourself updated with the latest technology and trends with TechPout.
Related Posts