How to Convert a PDF File into a Word Document? Try Best Ways!
Published Date :
Nov 19, 2020

Want to know how you can convert PDFs to Word documents effortlessly? Then, read the details below!
It really is frustrating when you are sent a document, and there need to be some changes made in it, but you can't make them. Because it is a PDF file, and PDF files can't be edited. And, that's why we are here to help you out! In this write-up, we have explained the best approaches to convert PDFs to word format. So, you can easily make changes to the PDFs. 
At that time, when you are unable to make changes in PDFs, then only one thing comes to mind, "I wish it were a Word file." Don't worry; we are here to fulfill your wish. Learn how to convert PDF to editable Word files. We've below mentioned the ways by which you can easily convert PDFs to Word format. So, without any further ado, let's know every bit in detail!
Best Ways to Convert PDF File into Word File
PDFs are the standard form of documents which can be viewed by all the parties. But, to edit the PDFs you require the best PDF to Word converter. We've shared the effective ways that explain how you can edit the PDFs via third-party applications or through Microsoft Word. Have a look at them! 
1. Convert PDF to Word Using Adobe Acrobat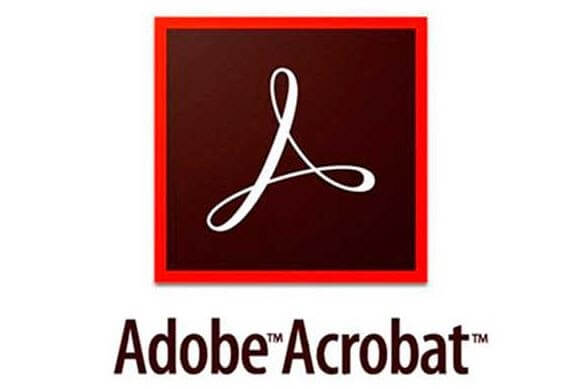 Adobe Acrobat is the first choice of anyone who wants fast and super professional PDF to Word conversions and vice-versa on a day-to-day basis. Other options are way too slow and limited as compared to Adobe Acrobat's competency. 
Obviously, it is not a pocket-friendly choice, but if your end goal is creating top-notch and professional PDF files and converting them into different formats, it will be worth the price. It is the free way to convert PDF to a Word document if you are using Adobe Acrobat. 
The steps to convert PDF files to Word in Adobe Acrobat are:
Step 1: Open the PDF in Acrobat. Just using File > Open 
Step 2: Click the Export PDF tool in the right-hand corner.
Step 3: Click on Microsoft Word as your export format, and then choose Word Document.
Step 4: Click Export. The Save As dialog box is displayed.
Step 5: Select a location where you want to save the file, and then click Save.
Read Also: How To Convert PDF To Excel (Online & Offline)
---
2. Convert PDF to Word Using Microsoft Word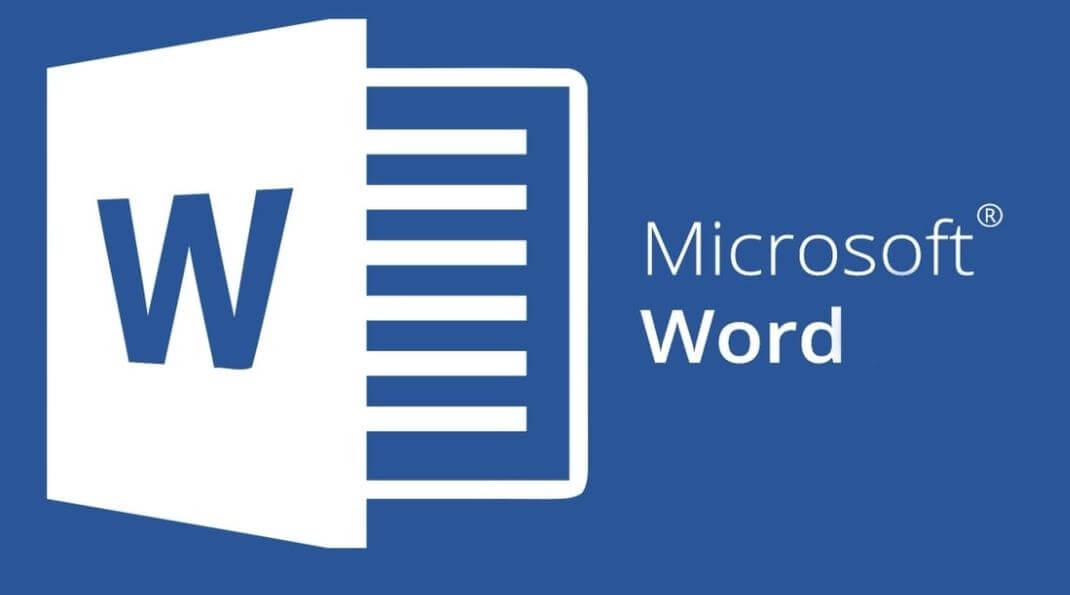 Microsoft Word is one of the most used applications on the face of the earth. And for all the right reasons too. It is equipped with so many features and functions that we might not get with other software that is in the market. It makes work and student life so much easier. 
You can also use it to convert your PDF files into editable Word documents.
A little bit of precaution, it is not the best way to convert your files because of various reasons (formatting issues and text not in alignment). But if you don't have better options working for you, Microsoft Word is your next best bet. You can also edit the PDF using Microsoft Word. Below are the steps that highlight how to convert PDF file to Word file for free through Microsoft Word.
Step 1: Launch the Word application and click on File. 
Step 2: From the resulting menu, choose Open as if you are opening another Word file.
Step 3: Start locating the PDF file that you wish to convert. After finding and selecting it, click on Open.
Step 4: And this is it. Word will automatically convert the content of the PDF file into a new Word document.
Read More: 11 Best Image Converter Software For Windows 2020
---
3. Convert PDF to Word Using Third-Party Applications
1. LightPDF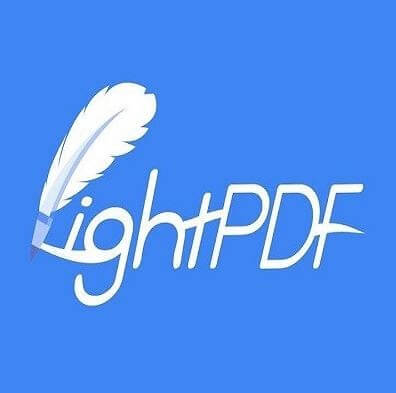 LightPDF is easy to use, safe, and a free application. It is the one-stop location for all document conversions. It is the best PDF to Word Converter that you can use to edit PDFs. It can convert a PDF file into JPG, TXT, PNG, PPT, and obviously Word files. It works in a reverse way too, by being able to convert the file back into a PDF. 
It also guarantees the complete security of your uploaded document.
2. Nitro PDF to Word Converter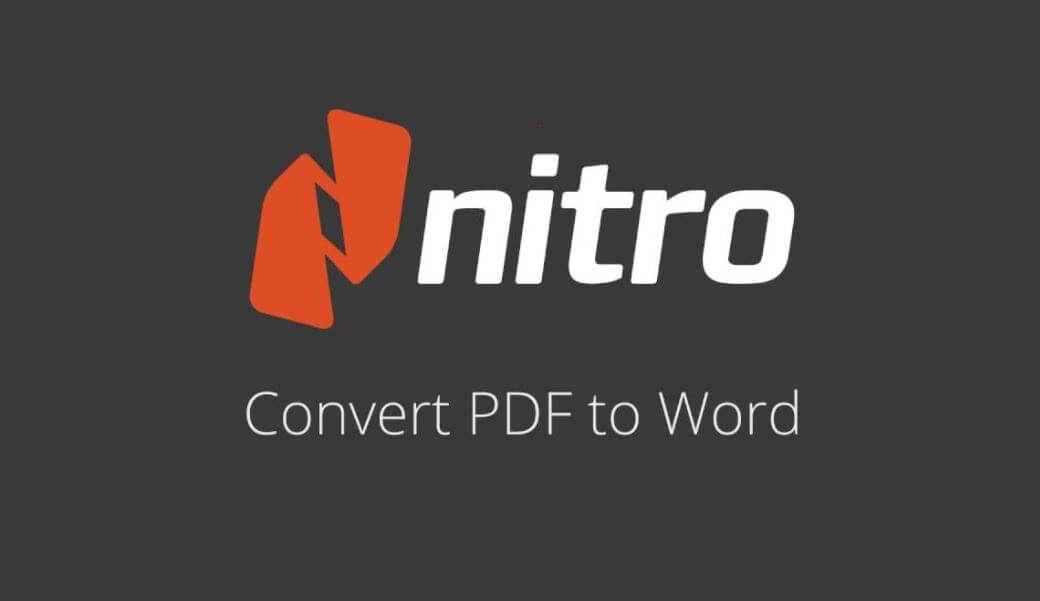 This high-quality pdf to word converter is up for free as well as premium download. But it is the full premium version that is better because it doesn't have any set of limitations, unlike its free version. 
Nitro Pro, one of the best PDF to word converter online, is an apt alternative to Adobe Acrobat. With this multi-featured tool, one can edit, create, scan, sign, and yes, convert PDF files.
The user interface is easy to operate and highly intuitive. It has an array of enhanced functionalities with an incredible text conversion quality.
One just needs to upload a PDF file to Nitro's online PDF to Word converter, and it will immediately email you the converted Word document. It is an ideal PDF to Word Online Converter that you can use. 
There co-exist a few cons as well as it will only convert documents that are not above 5 MB and 50 pages in size. And the fact that it is only compatible with Windows makes it a loss situation for users using other platforms.
Read More: Best Free PDF Editing Software For Windows
3. Free Online OCR Service

OCR stands for Optical Character Recognition. This web application simply converts PDF files into Word files without any extra hard work. The file converted looks near-perfect and almost faultless. It even supports over 46 different languages. It is one of the best free online PDF to Word converter. 
One just needs to upload her/his document in the portal, select the preferred language and the output format. And voila, you have yourself a newly converted document.
But there are some limitations too. The size of the file can't be above 15 MB (I know. Quite sad.) And there can be only 15 files uploaded in one hour-not more than that. Give a try to this amazing PDF to Word online converter to edit PDFs. 
4. Smallpdf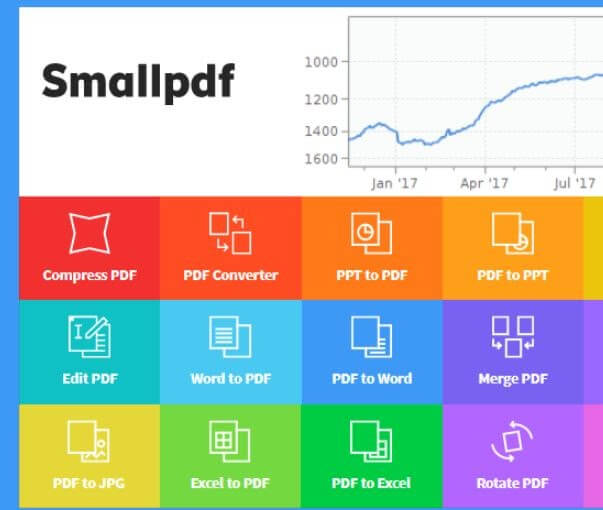 If there's one PDF converter that reigns over the web, it's Smallpdf. Considered as the best PDF to Word converter online by millions of people around the globe, it is simple, fast, and most importantly, free. 
It is a fascinating alternative to other generic desktop applications as it offers almost everything under the face of the sun. From converting, compressing, and editing PDFs to converting them into various formats (PPT, Word, JPG, and Excel), this multi-faceted application makes the process very dynamic and multilateral. 
The files need to be dropped into the blue box, and they would be converted within seconds in high quality. The files can also be fetched from Dropbox, or Google Driver accounts as well.
The major con of this online Word to PDF converter (and vice-versa) is that the free version allows conversion of a maximum of 2 files at one time. 
5. PDF to Word Converter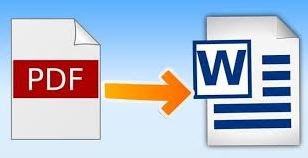 This phone only application is made for one particular task, as pointed out by its name. The output is excellent, and the app is free to download. 
An amazing thing for Cloud storage users too, as they can directly convert the PDF files from there. 
The app has a pretty simple but user-friendly interface, great for text-only documents. It also has a useful feature in which you can convert a PDF file by simply scanning it.  
Even though it is free, it comes with a paid version which is much faster in completing the tasks.
Read More: Best OCR Software to Extract Text from Images and PDFs
---
Convert PDFs into Word Files – Closing Words 
And these were the best options of PDF to Word converters, available online and offline. So the next time you feel like hitting someone for the fact that they sent you a PDF file for editing, just calm down and go through this article to have the next best option. Through this write-up, we've tried to teach you how you can easily convert PDFs to Word documents. We've also recommended to you the best third party applications by which you can do so! 
Lastly, if you are convinced with our typewritten note, then do not forget to share it with your friends and family. To subscribe to our Newsletter for more such write-ups. And, if you want to share something with us then do it with open hearts through the comment box below. We'll be glad to listen to your words. We'll catch you up again soon, till then, stay tuned with us!
Diksha Lalwani is an aspiring content marketer and a self-declared bibliophile. An English honors graduate, she likes to keep up with the recent happenings around the world and form an opinion. Her interest in anything and everything tech made her follow the path into becoming a technical writer.
Subscribe to Our
Newsletter

and stay informed

Keep yourself updated with the latest technology and trends with TechPout.
Related Posts