How To Convert PDF To Excel (Online & Offline)
Published Date :
Dec 02, 2019

Have you ever wanted to know how to convert PDF to Excel? Several tools help you with this kind of conversion tasks but many of them fail to provide the proper output of placing the data in the correct columns and rows of excel. Therefore, even after conversion, the result obtained is not satisfactory and you may again need to put manual effort to rectify them.
You can refer to our article in order to decide which of the PDF to Excel converter software is efficient in performing the task well. PDFs are always useful for sharing documents across various systems functioning on different operating systems. They also facilitate activities like easy printing and scanning. But whenever you need to edit documents, then you need to convert PDFs to an editable format like Microsoft Excel and Word, etc. 
Conversion from PDF to Word is easy when compared to the conversion of PDF files to spreadsheets. It is challenging to ensure that the data aligns itself correctly in an Excel file after a file has been converted from the PDF version. Otherwise, it is another time-consuming process to match it manually with the PDF file and rectify it, especially if you are dealing with a huge amount of datasets in the form of complex numbers and formulas.
Best Ways To Convert PDF to Excel
Many PDF management tools can carry out the conversion process online as well as offline. 
1. PDF to Excel Online Converters
OCR tools and few other software programs help in completing the task of file format change easily online. We will look at some of the best PDF to Excel online converters in detail in this section of the article.
Conversion of a PDF file to an Excel file, can be achieved with the help of Optical Character Recognition software, commonly known as OCR tool. You can follow the below steps to transform a file from the PDF format to editable Excel file:
You can download a suitable OCR tool available online, like the OnlineOCR.net tool. This is a free tool that can be used to upload any file of size up to 200 MB and then can be exported in PDF, Word, Excel, and RTF, as needed. For converting a PDF file to Excel, you can use the following steps.
You can open the PDF document with the OCR tool.
Then, OCR software automatically initiates the character recognition process where it scans the pages of the PDF document. Further, you can select the table format option to have the data aligned in rows and columns appropriately. 
After the automated recognition is completed by the software, then you can choose to save the file in Excel (.xls) format.
Further, you can verify the converted data manually and also format it as needed.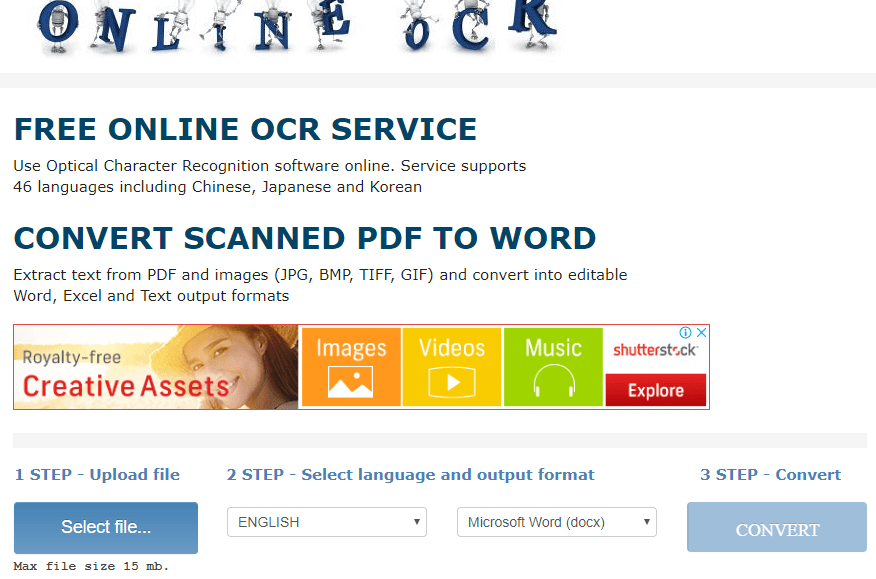 This is an accessible PDF to Excel online converter website that can do the trick quickly for you. This is quite a versatile tool as it can be used to convert a file in PDF format to Excel, Word, Powerpoint, etc. The site also helps users to compress a file, merge and split documents, etc. In addition to so many useful features, the PDF to Excel converter tool also facilitates the encryption process of a file, along with the benefit of e-signature input to a document.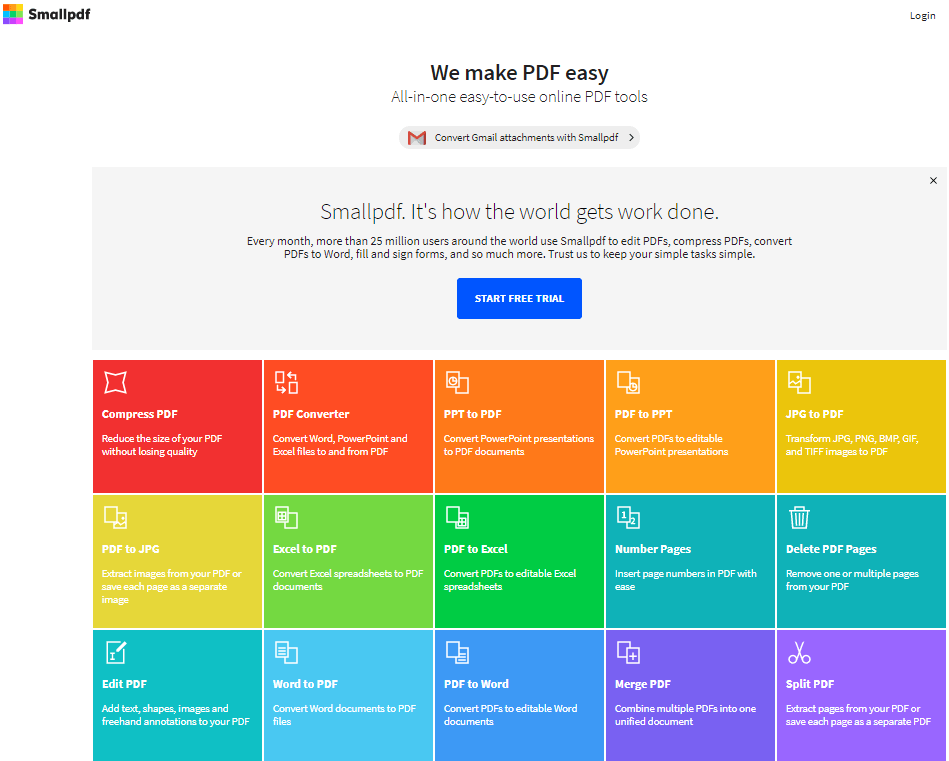 This is another excellent choice for a tool to transform PDF into an Excel file. PDFConverter tool is available online for free, which can be used to change a PDF file to various other file formats. A user simply needs to upload a file and click on the Start button to let the tool convert the file from PDF to Excel format. Further, the file can be downloaded and the data retrieved can be analyzed.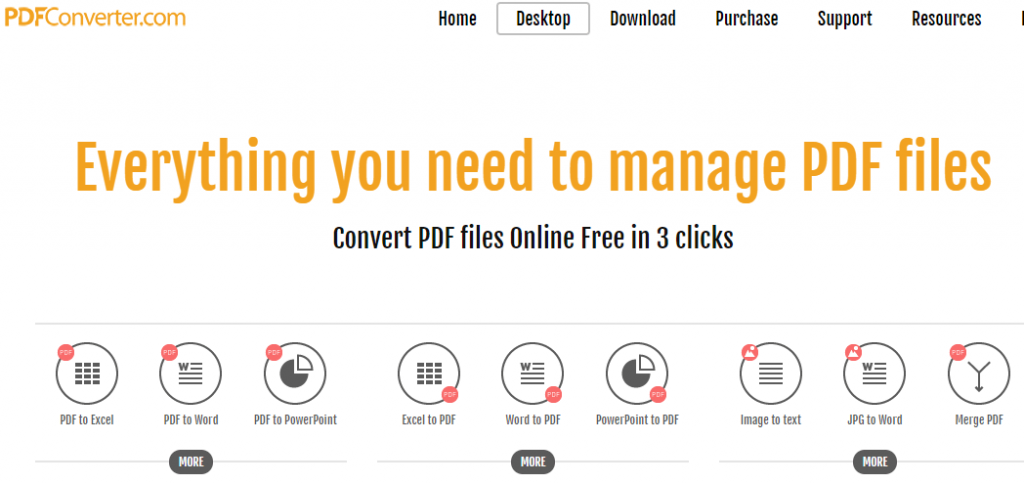 ---
2. PDF to Excel Offline Converter Tools
The offline software programs used for PDF to Excel conversions have more features; thus, it may seem advantageous to use them alongside online converter tools.
PDFZilla is not only a PDF to Excel converter software as it has a broader application in terms of the tool's functionality in converting a PDF file to Word, Text, Rich Text, JPG, GIF, PNG, etc. The tool is available in more than 20 languages and can be used to change a PDF file format to others, simply in three clicks. This tool is only functional in Windows currently. PDFZilla can be considered as an excellent PDF to Excel converter tool as it can perform batch conversions very quickly and is available at an affordable price of $29.95.

This is another suitable choice in the list of offline PDF to Excel converters due to the fact that this tool comes with an OCR feature which can change the PDf file to an Excel file easily by scanning it. The tool provides superb output quality as it is able to maintain the layout and formatting of the original document, thereby reducing the load of the manual work for the user. This software is also capable of converting multiple PDf files to a single Excel file in just one click, hence making it a preferred choice among users who use PDF to Excel converters frequently.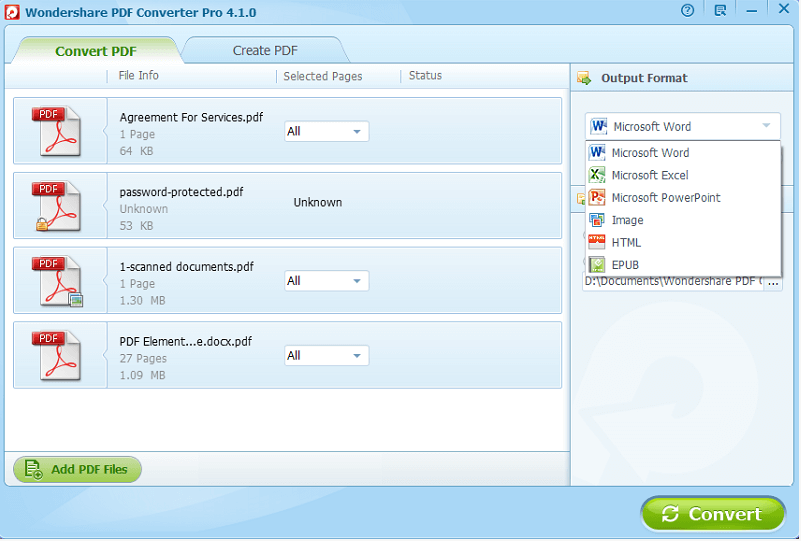 This is an easy to use PDF to excel converter tool which can let you convert a PDF file to Excel, Word, Image, HTML, and Text format by just dragging and dropping the file over the program window. Then, you can use the Convert button to let the tool perform the conversions in the backend and deliver the Excel file to you in a while. The paid version of the tool has to be used, as the free version will only allow you to convert three pages of a PDF file.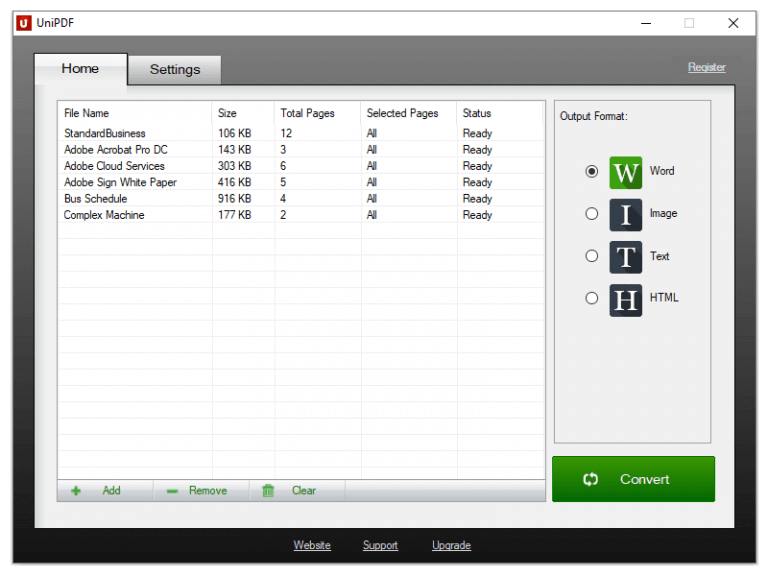 ---
Final Word
The term PDF is an abbreviation term for "portable document format," which was created for the purpose of sharing files in a standard format across different operating systems. But an editable format such as spreadsheets is often needed while manipulating data and performing data validation in our day to day jobs. Therefore, in this article, we saw some useful online and offline tools that can be used to convert PDF files into Excel formats with ease. Most of the tools offer superior features and you can decide the best fit according to your daily needs.
Snigdha is a technical content writer with expertise in the field of science & technology. Though she has a very diverse academic and professional profile yet she finds writing to be a creative form that she was unable to explore so far. When not writing, she can be found indulging in other forms of creativity like painting or travelling.
Subscribe to Our
Newsletter

and stay informed

Keep yourself updated with the latest technology and trends with TechPout.
Related Posts