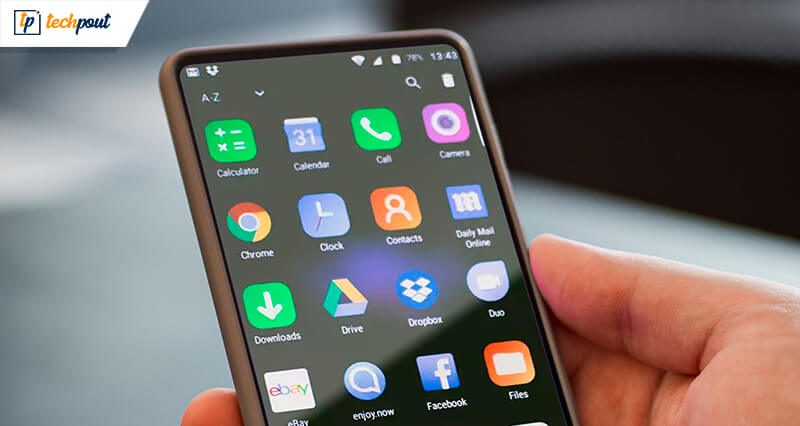 Are you always worried about your phone's privacy? Then, hiding apps on your Android device containing sensitive data may seem to be a solution to this problem. You can do so in several ways if you are serious about the privacy concerning your phone's matter.
In this article, we will see how you can hide apps on Android phones. We all have some of the other reasons to hide apps on our devices.
Primary Reasons To Hide Apps on Android:
You can hide certain apps that you feel can risk your privacy in financial matters if your phone gets stolen or lost.
If you wish to hide your photos or some confidential communication, then you can choose to use apps that can protect your data with password protection and encryption facilities.
Another prominent reason for hiding apps on Android devices is that sometimes Android phones may have some pre-installed bloatware that can slow down the device and impact its performance. If you can hide such apps, then it can improve the device performance. Disabling such apps is also a great option as this will prevent the app from running in the background and consume your device's resources to create performance lag. To disable a device;
You can use the below steps:
You can go to your device 'Settings' and then to the 'Apps' section.
Then tap on the app that you wish to disable.
As the 'App info' page opens, tap on the 'Disable' option.
Further, tap on the confirmation message that pops.
This action will disable the app and it can no longer be seen in your App List.
However, you always can't disable all apps. Disabling apps only work in the case of pre-installed apps. But this won't work for the apps which you have downloaded from the Play Store. To hide any app, you can use the below-suggested methods.
Read More: How To Backup Your Android Smartphones
Best Methods To Hide Apps on Android:
Some phones come with a built-in feature
Using Apex Launcher
Using AppLock
1. Using Your Device's Built-in Feature
The Samsung Galaxy line comes with the built-in feature for hiding apps as well as pictures, documents, and other files inside a secure folder. This folder is secured with a pin or biometric security key. Whoever is using your phone in an unauthorized manner will have to input the security pin or the biometric security key to access the folder contents.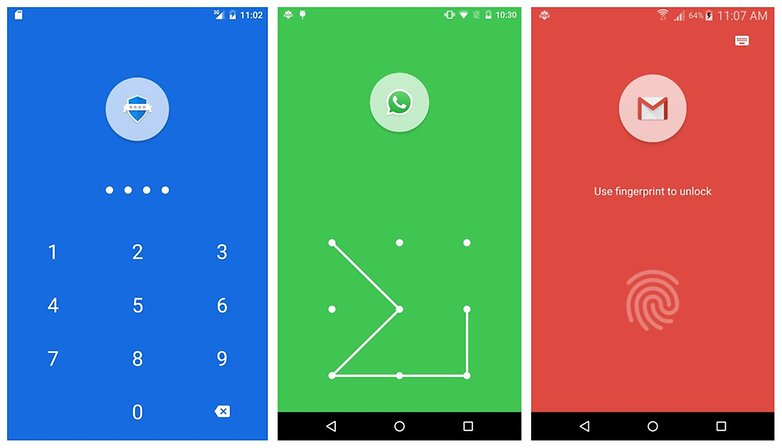 You can follow the below path to use this built-in feature:
Settings > Biometrics and security > Secure folder
You can then set this up as per the prompt instructions from your device and further assign a security pin or key to protect it.
Read More: How to Password Protect Google Doc
2. Hide Apps Using Launchers
If the above-suggested options don't seem to be a promising choice, then you will have to resort to some third-party app-hiding apps.
Launchers completely change the phone's interface. The app is capable of temporarily changing the software design and some features of the operating system in the Android device. When the phone's interface changes, the security folders can be used to hide the apps. These security folders can be protected with the help of passwords.
Apex launcher is one prominent app that can be used as a launcher. There are other apps like Nova Launcher. The below steps can guide you to download and use the Apex launcher app, which has been taken as an example to explain the functionality of such kind of apps: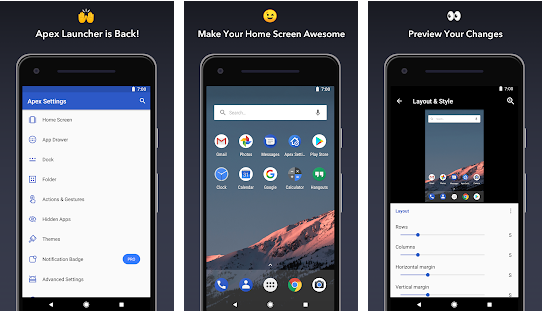 Go to Play Store and download the app on your Android device.
Once you have installed the app, open it, and then go to the 'Apex Settings.'
After this, go to the 'Hidden Apps' section. In this section, you can select the apps that you wish to hide.
Further, you can set a password or pattern to complete the process.
3. Hide Apps With Applock
There are other techniques to hide your sensitive apps like using 'non-hiding app vaults' such as Applock App. Some apps are such that they can disguise the app which you want to hide. On the other hand, the non-hiding app vaults only secure the hidden app stored in vaults that you don't want others to use in an unauthorized manner. The vault is still visible to everyone.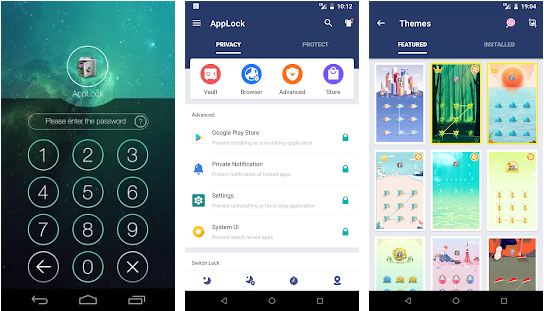 AppLock has some incredible features like:
It enables you to lock any kind of app. There is also a provision of relocking.
There is a multi-lock feature (Pro feature).
There is a widget that can provide the quick-lock, unlock option.
The status bar will also have a quick-lock feature.
You can use Auto-lock based on time or with the help of Wi-Fi (Pro feature).
You can lock incoming, outgoing calls and lock access to the phone.
Guide to using the app:
Download and install the app on your Android device from the Google Play Store.
When you open the app for the first time, you have to set the four-digit locking pin.
Once you have done this, you can then select the apps that you want to lock using the Applock. You can also select the relocking interval period with several options to choose from, as listed below:
Every time
Until screen off
1 minute
5 minutes
10 minutes
From this article, you have become aware of how you can hide private information and data on your phone. You can also hide or lock apps to prevent unauthorized access and further misuse. Nowadays, smarter devices are coming with some built-in features of their own to facilitate users to hide apps on Android devices. Other than that, you can also use third-party apps available on the Play Store.
Snigdha is a technical content writer with expertise in the field of science & technology. Though she has a very diverse academic and professional profile yet she finds writing to be a creative form that she was unable to explore so far. When not writing, she can be found indulging in other forms of creativity like painting or travelling.
Subscribe to Our
Newsletter

and stay informed

Keep yourself updated with the latest technology and trends with TechPout.
Related Posts