10 Best Free Google Photos Alternatives With Unlimited Storage

Google has changed its storage policy and most of the users are looking for alternatives. If you are one of them then this article is going to help you find the best Google Photos alternative.
Google is present in almost every field and has almost every software that a user looks for. Earlier Google captured the market by offering unlimited free photo storage for all the users but with time the policies changed and the unlimited storage came down to 15GB free storage and unlimited photo storage at high quality. The users can simply change the upload quality to high quality and enjoy unlimited photo storage.
Now according to the recent update Google Photos storage limit has changed. The users will no longer have unlimited photo storage in any upload type. The new update will be active from June 1, 2021.
The users are not happy with the new policy updates, which is why most of them are looking for alternatives to Google Photos. If you are one of them, then worry not as we have mentioned some of the best free Google Photos alternatives that you can use. So without any further delay, let's take a look at the alternatives and their offerings.
Top 10 Best Google Photos Alternatives to Use in 2021
Below are the best alternatives to Google Photos that you can try and enjoy unlimited free storage.
1. Flickr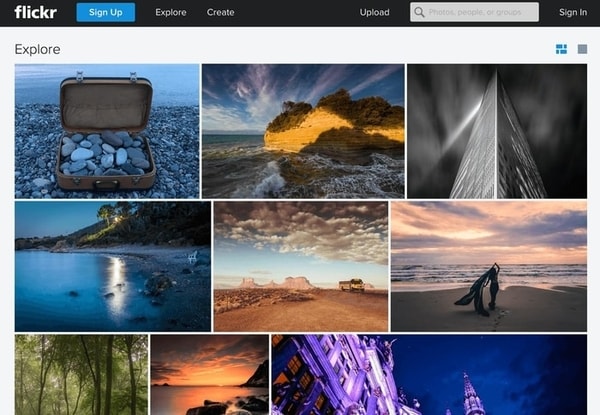 Flickr is one of the oldest and still the best Google Photos alternative. The software has been in the market for more than 16 years. This cloud storage platform offers some unique features which have helped it to be on the top of this list. Some of the features are social media exposure and insights, these features the most important and best suited for photographers.
The platform's simple and clean interface makes it a favorite and a great alternative to Google Photos. You can manually tag people in photos like Google Photos and can even share them easily. Other than this you can even download the image in the size you want as Flickr offers many options for size and resolutions.
The platform offers a 1000- photo limit for free which roughly is around 2-3 GB of storage. If you wish to upload more then you have to take the pro plan which costs around $6/month for unlimited free photo storage. Other than this the pro plan offers an ad-free experience and image analytics.
---
2. iCloud
For all iPhone users, iCloud is one of the best Google Photos alternatives. You must have used it, if not then definitely have seen some notification for it. This is Apple's cloud storage platform that offers free storage up to 5 GB. If you want to upgrade then you have to purchase the plan for your requirements.
Using this platform you can not only backup photos and videos but you can backup all your important files and folders directly from your phone to iCloud. You can even bundle iCloud storage with Apple One. It includes Apple Music, Apple TV+ and Apple Arcade. The plans start from $14.95/month for 50 GB storage.
Also Read: 17 Best Duplicate Photo Finder & Cleaner Software In 2021
---
3. Amazon Photos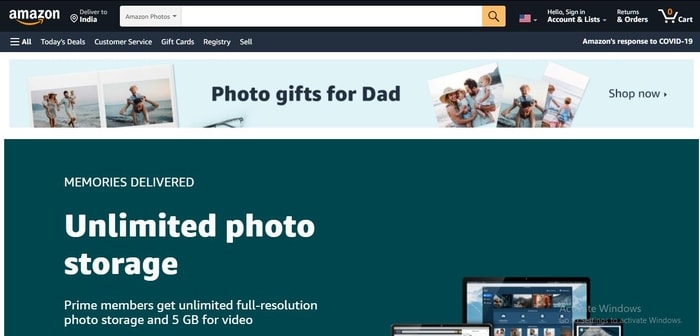 Amazon is not just a website that offers all your essentials but it also has a huge web of software that can help all the users. One of the major software is Amazon Photos. It is a great software and is one of the most reliable Google Photos alternatives. The software is available for iOS, macOS, and Windows platforms.
The platform has some similar features to Google Photos. The list includes features like facial recognition, smart tagging, and easy searchability. These all features can help us easily find any image.
The brand offers 5GB of free storage to non-prime members. The users have to upgrade to a premium plan which costs $20/year for 100 GB of space. However, prime users get access to unlimited free photo storage, and other than just offering the storage space it has many benefits too.
---
4. Microsoft OneDrive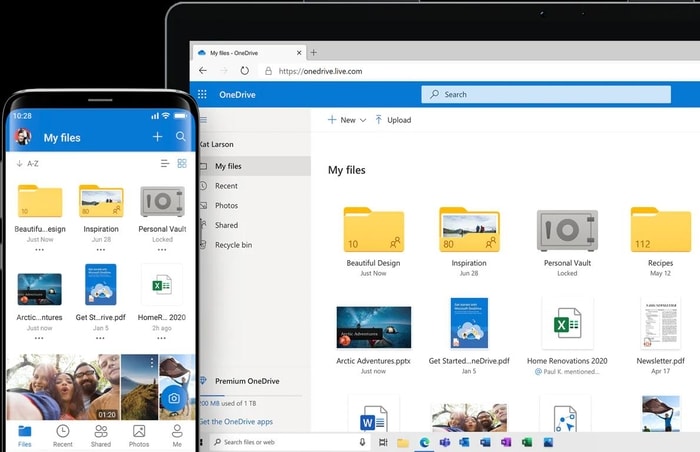 Next up on the list, we have Microsoft OneDrive. Microsoft is one of the leading software providers in the world. While you might not know about some of its software, here you will find one detail about the best Google Photos alternative from Microsoft. This is a great option for all Windows users.
The cloud platform offers 5 GB of storage for free. Other than this you can upgrade to the premium plan at just $24/ year for 100 GB storage. Moreover, you can even buy plans for 1 TB storage. If we compare it to Google Photos subscription the rates are half.
The users who have already taken Microsoft 365 can access to OneDrive easily and enjoy storage without any extra cost.
Also Read: 10 Best Alternatives to Google Drive in 2021
---
5. Adobe Creative Cloud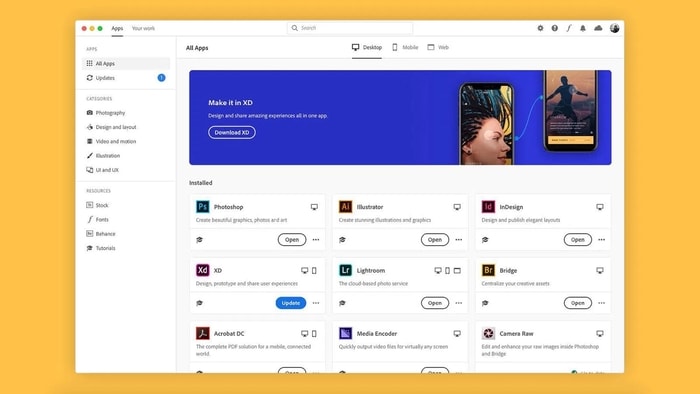 The next platform is from another big brand that has offered most of the essential software for professionals. Adobe Creative Cloud is a great alternative to Google Photos for all those users who are using Adobe software for editing or creating projects using the software. The platform can offer easy access to all your photos and videos.
Every plan offers Lightroom, Spark, and Portfolio. The Lightroom plan and photography plan cost $120/ year which earlier had 1 TB storage but now it only has 20 GB storage. If you wish to use the 1TB storage then you have to pay $240/ year.
The platform has a very easy-to-use interface and the company is still working to upgrade it more. It moreover has integration with Gmail and apps for Windows, iOS, macOS, and Android. The platform supports most of the file formats including RAW. Other than this the user can take advantage of the Behance platform for creative work showcasing.
---
6. Piwigo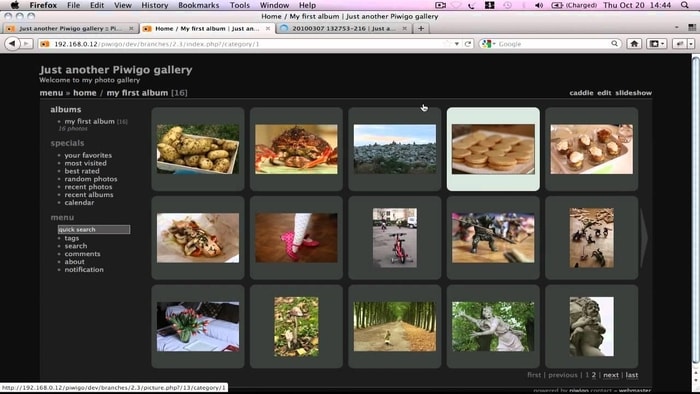 Piwigo is not a free Google Photos alternative but if you are up for spending money on cloud storage then this can be worth spending. It is open-source software that can be ideal for professional photographers and organizations. Piwigo offers its own cloud storage platform i.e., Pwiwgo.com.
It is a very easy-to-use platform that is also cost-effective as compared to other platforms. The plan chargers are in Euros and the rate can differ as to the rate changes. At the time we are writing this article it charges around $48 approximately for unlimited free photo storage.
This is the cheapest Google Photos alternative and one of the best online storage platforms. We would recommend you to use Piwigo and find the features by yourself. You will not find any difficulty in finding the feature as it has a simple interface.
Also Read: 15 Best Free Data Recovery Software For Windows 10/8/7 In 2021
---
7. 500px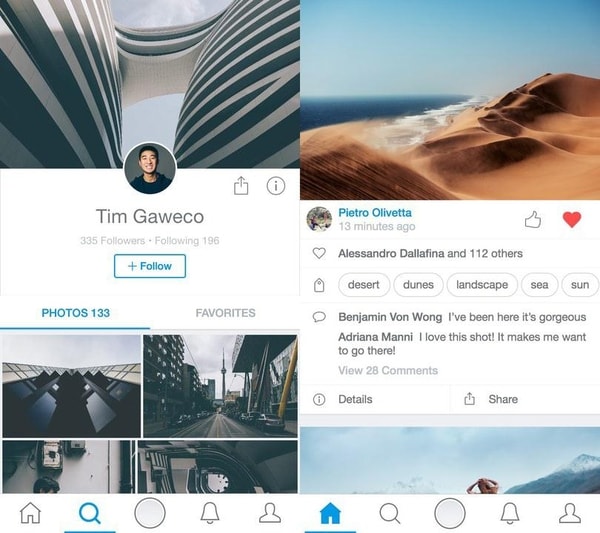 500px is another great free online photo storage site that you can use as a Google Photos alternative. Though this platform only offers up to 2000 uploads for free, the images should be greater than 3 MB in size. The free users can contribute to groups, create and license work online.
The platform is famous for its offerings for commerce and community. You can easily upload your work and gain popularity. The platform offers a valuable audience to the creator and also organizes competition which can help in increasing the circle.
If you want to upgrade from the free plan to paid one, then you will have two options including Awesome and Pro plans. In the Awesome plan you will get access to Luminar 4, and get an online profile with ad-free browsing, statistics, and unlimited uploads. The charge for the Awesome plan is $60/ year. On the other side, the Pro plan costs $120/ year which offers additional features other than the Awesome features. The list of features includes profile customization, priority directory listing, professional resume, and others.
---
8. Dropbox
Dropbox has been in the market for more than a decade and since that time it has been on the list of best Google Photos alternatives. Though this is not the free cloud-based photo storage option it still offers some free storage to the users. The users get 2GB of free storage that can be used for photos, videos, or for documents.
The software offers many features that can make it easier for the user to use and store photos/ videos. The software is available in Windows, macOS, iOS, and Android. Drop can auto-sync all your photos from your device easily and keep them safe.
If you wish to take the pro plan of the software then you have to pay $120/ year. In this plan, you get the password, vault, easy sharing, and 2TB storage. While if we compare the same plan with others you might save $60/ year by choosing Dropbox.
Also Read: Top 15 Software Development Companies in 2021
---
9. NordLocker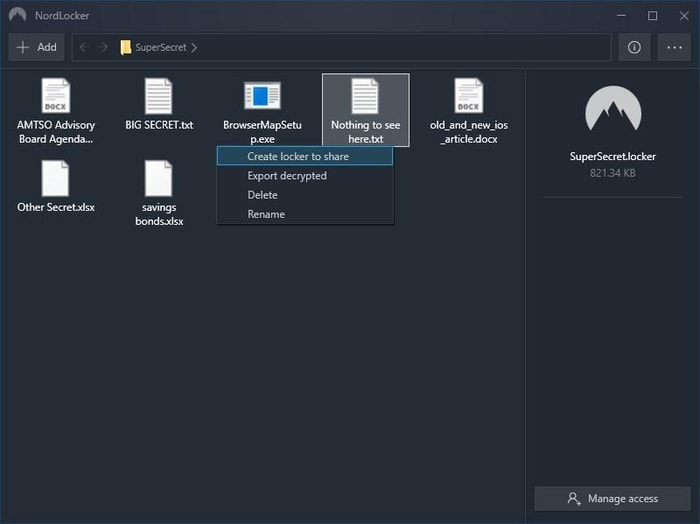 Nord is another very famous brand that you might know for offering VPN. Other than just offering VPN software this brand has a cloud storage platform too which is also considered as the best alternative to Google Photos. NordLocker can easily keep all your photos and videos stored securely as it has end-to-end encryption.
Though the software has high security it doesn't lack behind in offering the easiest interface. You can easily drag and drop all your images and videos to store them. The software is available for both Mac and Windows users. You just have to log in with the credentials to view all your saved files.
It moreover can easily backup automatically all your files so that you don't have to worry about storing files. Though it is not a free online photo storage site it offers 3GB free storage to all users. If you want more storage then you have to purchase a pro plan by paying an annual fee of $47.88 for 500GB of storage.
---
10. pCloud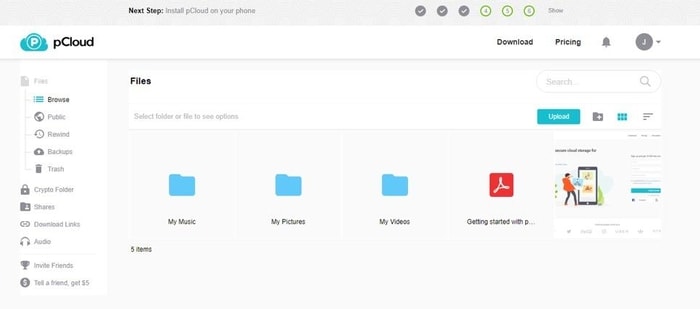 Last software on the list we have pCloud. Though this is not the free Google Photos alternative still it is considered as one of the best Google Photos alternatives to try. The software is one of the cheapest as it offers lifetime subscriptions for all the storage options you want, unlike other software that offers monthly or yearly subscriptions.
The lifetime subscription for 500GB space costs $175 and 2TB storage costs $350. If you want you can also go with a yearly subscription just like other platforms. According to us, taking the yearly plan can be costly.
This platform offers the best online photo storage as you can use pCloud to even sync your files from DropBox, Facebook, Instagram, OneDrive, and other such platforms. Other than this the software offers great security for all your files. You can simply forget about your files as no one can take them. The software uses encryption to keep them safe.
Also Read: 14 Best File Compression Software in 2021 [Top File Archiver]
---
Now Backup All your Photo Easily with These Best Alternatives to Google Drive
 Now even if the guidelines have changed, it won't affect you anymore. You can easily pick the best Google Photos alternative and enjoy unlimited free photo storage. We hope that we have offered relevant details about the platform that has helped you make the decision. Tell us which alternative to Google Photos did you pick and why? You can write your answer in the comments section below.
Tanmay is a technical writer from the field of mass communication. He aims to communicate the best of the technology to the readers through his write ups. If not writing you can find him with his camera capturing nature and exploring the unexplored world.
Subscribe to Our
Newsletter

and stay informed

Keep yourself updated with the latest technology and trends with TechPout.
Related Posts