Google Announces New Chatbot 'Meena' That Interacts Like Human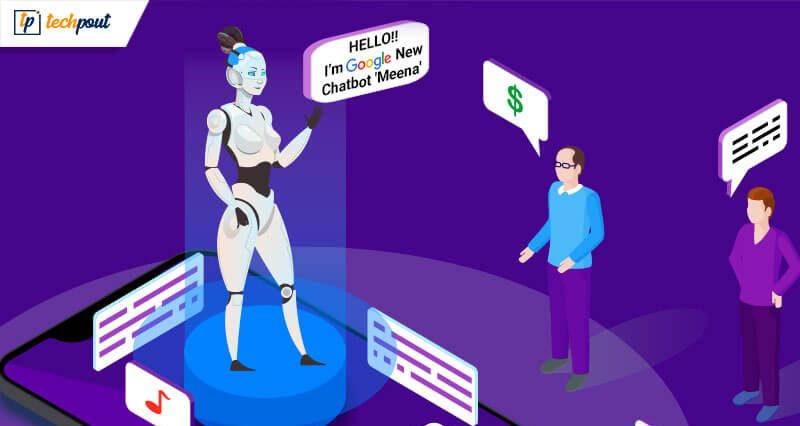 Major Highlights
First-ever chatbox with highly advanced conversational abilities.
It is an open-domain and end-to-end neural conversational model.
It is a neutral network with close to 2.6 billion different parameters.
Technology is redefining its limits every day, and Google's New Chatbot "Meena" is a perfect example of technological advancements and growth.
A lot of growth has been seen in this area, starting from Apple's Siri with human-like qualities. Next on the list were Amazon Echo Dot and Amazon's Alexa powered with virtual assistant AI who can answer simple questions related to weather and news. Unfortunately, none of these applications were conversational.
Going a step ahead, Google has developed a chatbox that is more advanced and conversational than any of the existing applications including Alexa, Siri, and Cortana. Its new champion chatbox is known as "Meena" and can chat just about any topic on the earth.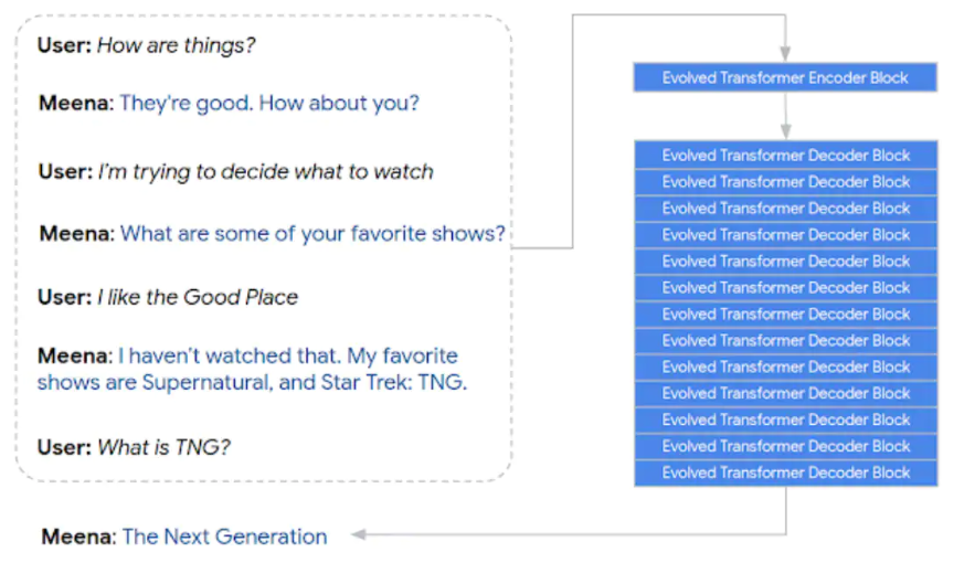 As stated by Google, Meena is a neutral network empowered with more than 2.6 billion parameters. In one of its recent blogs, it stated that "Our newly introduced chatbox Meena is a multi-turn and open-domain application which is trained to mine and filter data from public domain social media conversations. Its 2.6 billion parameters neural network is specifically developed to minimize perplexity. Apart from this, it uses automatic criteria to compare human judgment capabilities for multi-turn conversation quality".
Read Also: Google Launches a New Video App 'Tangi' to Take on Tik Tok
It further added that Meena uses a seq2seq model with an advanced Transformer architecture. It is trained on about 40 billion words that we use in our daily conversations.
To add on, Google also spoke about Meena's human evaluation metric known as Sensibleness and Specificity Average (SSA) which aims at capturing and evaluating various attributes of human conversations. In the initial SSA tests, a normal human scored 86% while a Meena scored 76%.
Google also claims that the metric is prepared after in-depth research and is far advanced from what its competitors use. It further added that other AI-based assistants can only answer basic questions like "I don't know" and lack advanced conversation judging capabilities. Whereas Meena can participate in conversations that are more sensible, real and logical.
The paper titled "Towards a Human-Like open-Domain Chatbot", said that Meena can talk about any topic in the world and sensibly participate in multiple conversations.
A lot of cases have been reported time and again where people have been found developing close bonds with AI assistants to beat their loneliness. There was a report about a young American boy, suffering from autism. The boy who avoided talking to human beings used to spend hours talking to Apple's Siri.
On similar lines, Google claims that its Chatbot "Meena" will bring a revolution in the way tech applications chat with human beings.
Get a feel of versatile and human-like interactions with Meena "A chatbox that can talk like human beings".
Prachi Dani is a technical content writer who specializes in areas of science and technology. She is highly up to date with technological transitions and transformations. Writing is not her passion but the only thing that carries satisfaction in life. If not writing, you may find her engrossed playing action games on her treasured smartphone.
Subscribe to Our
Newsletter

and stay informed

Keep yourself updated with the latest technology and trends with TechPout.
Related Posts