Top 10 Games Like Stardew Valley | Similar Games to Stardew Valley

Are you looking for games like Stardew Valley? This article consists of the best alternatives to Stardew Valley games, keep reading to know more about them.
Farming games are very popular nowadays, people enjoy farming fun virtually in the games. Stardew Valley is a great game for all farming game lovers, you can enjoy the farming activity in the game. But the problem with humans is that, if we keep doing the same stuff again and again we end up getting bored, and then we need to either switch to some other game or need to stop playing that particular game.
We don't want you to stop playing farming games, which is why we have created a list of games that you can try in place of Stardew Valley. Keep reading as you will find every piece of information about the games below.
Best Games Like Stardew Valley in 2021
Here is the list of games similar to Stardew Valley which you can choose to have a change in gameplay and farming game experience.
1. My Time at Portia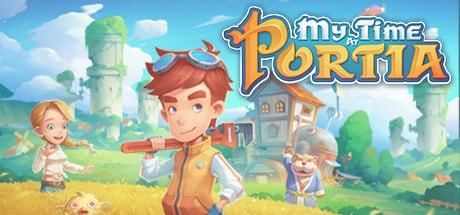 My Time at Portia is one of the best games like Stardew Valley. You will witness the same gameplay and with better/ new tasks to perform. In the game, you need to restore your dad's neglected workshop. To perform the required activity you need to participate in activities like grow crops and raise animals to earn for the restoration.
In the early stage of the game, you might feel a little confused but after some time you will be addicted to the gameplay and the tasks which you will perform. You are never alone in the game, it has a very big community and you can even ask others to help you in your quest. The way you play the game will help you in upgrading the character and other essential skills.
---
2. Fantasy Life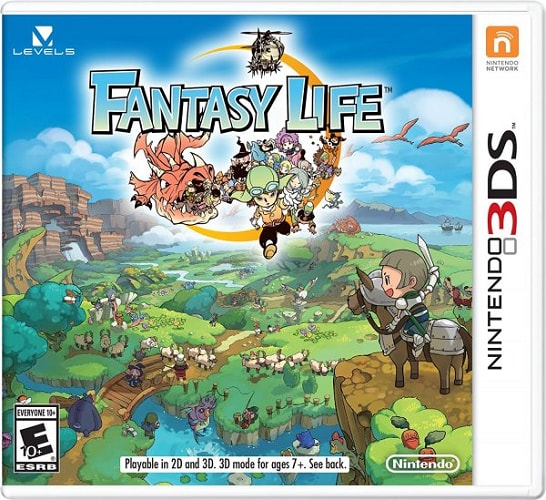 As the name suggests the game is a virtual human fantasy game with very cute graphics. Unlike other games having similar graphics, this Stardew Valley alternative has very unique graphics. You get to perform various kinds of activities depending on your choice of character. The activities will be related to the character as every character has a different role to perform.
You can switch the character to enjoy the game again with different tasks and fun. The user needs to purchase the game to play which is why it cannot be considered as a free game like Stardew Valley.
Also Read: 10+ Farming Games Like Harvest Moon for PC in 2021
---
3. Story of Seasons: Friends of Mineral Town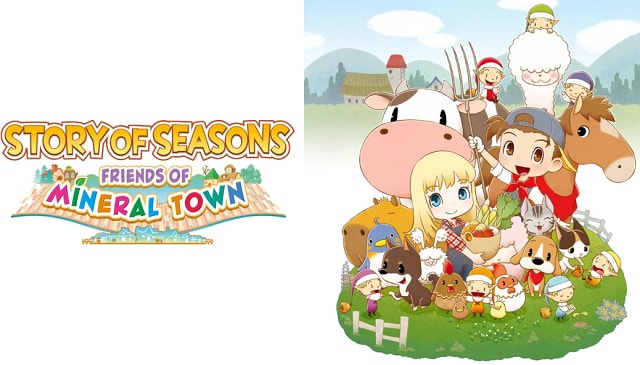 This game can be considered an ideal game for farming game lovers. If you have played Stardew Valley and Harvest Moon and you are looking for another game like them then you will definitely like Story of Seasons. This game is the advanced version of the Harvest Moon series games with better graphics.
The way human life starts, kids are immature and inexperienced, the same way you will start the game and as you will play further you will learn the techniques and tricks for excelling in that field.
---
4. Rune Factory 4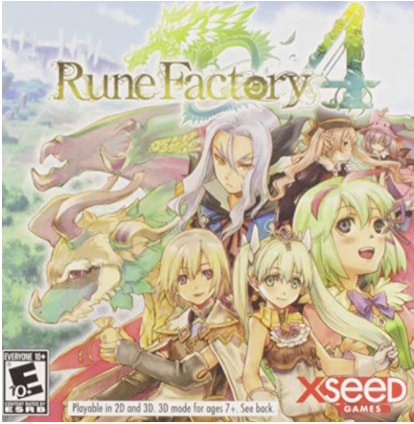 Next in the list of games like Stardew Valley, we have Rune Factory 4. The mixture of RPG elements and farming games. It is a complete package with a very different and unique experience. In the game, you get to manage the whole town instead of farmland only. As compared to a farming game it is a more challenging and more interesting game.
You not just only take care of the town but you enhance the lives of others in the town and change the infrastructure of the town. To stop you from the progress in the game there are evil forces, you need to defeat those forces to proceed in the game. Overall the game is really exciting with lots of twists and turns in it. You can never get bored with this game which is why the user considers it one of the best games like Stardew Valley.
Also Read: 27 Best Online Games For PC (Free & Paid) In 2021
---
5. Animal Crossing: New Horizons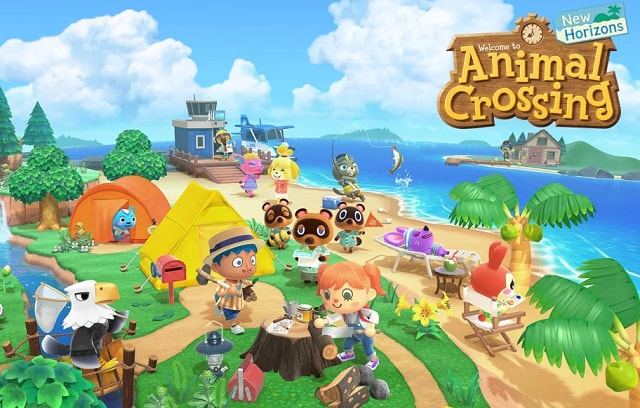 One step ahead of the farming games similar to Stardew Valley. Animal Crossing offers you to play actual life simulation which just does not end near the farmland. For the die-hard fan of the framing game, this might be a great chance to have a taste changer. This game lets you build the town according to your choice. You need to design the bridges, public town centers, and other crucial infrastructure of the town.
You not only are the architect of the town but you are the rule maker too. You get to manage every single activity of the town. All in all the cute graphics and unique gameplay of the game makes it a great alternative or game like Stardew Valley, but the games require a  subscription which is why it cannot be considered as a free game like Stardew Valley.
---
6. Recettear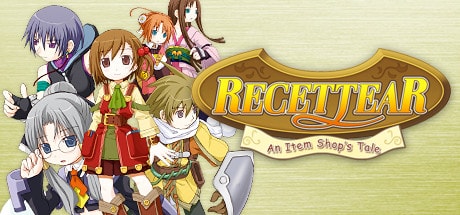 The way in Stardew Valley you are in-charge of farmland, in this game you will be in charge of an item shop. If you are bored of playing farming games then this can be a great pick to change. Though the game has similar gameplay which you may like.
The game is story-based where you start off with a girl whose father is in-charge of the shop but later the father dies. For managing the shop you need to source other items from various dangerous places. The way you play the game, it will help in paying off the debt on the shop. You can try this game like Stardew Valley with some twists.
Also Read: How To Play Snap Games on Snapchat
---
7. Moonlighter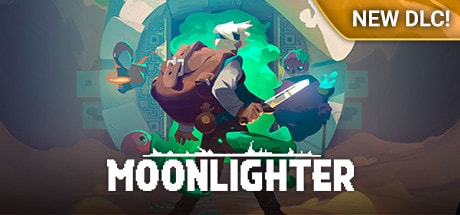 Whether you are searching for an alternative to Harvest Moon or games similar to Stardew Valley, Moonlighter is a permanent name on the list. The game is very similar to Stardew Valley with a great storyline to follow. You as 'Will' in the game need to take care of a shop during the day, and at night you live the life which you fantasize about.
The way you perform in the daytime, it will help you in getting equipped with weapons to survive during the night. Similarly, the way you perform at night gets you gold which is required in the daytime. It is a great mix of two lives which you would enjoy playing. Though it is also not free to play still the users consider this game as the best game like Stardew Valley.
---
8. Farm for your Life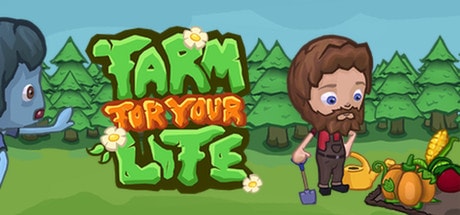 Unlike other farming games where you just grow crops and protect them in bad weather and from other natural elements, this game is very different. The game is very interesting and different, you need to protect the farm and keep growing the crop irrespective of the problems.
To stop you from farming the undead and zombies will interrupt. You need to defend from them using various techniques of the game. Other than this you will also have a restaurant. Overall it is a mixture of production and selling. You can try this game like Stardew valley as it offers an advanced feature which you will never get bored of.
Also Read: 10 Best Fire Emblem Games From Nintendo
---
9. Yonder: The Cloudcatcher Chronicles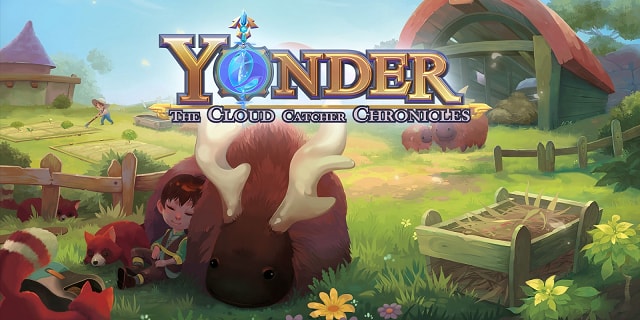 Not just a farming game but a mixture of farming and other elements to make it a soothing and relaxing game. The mixture of open-world adventure games into the farming world makes the gameplay very unique.
You can discover, craft, build and farm in the open world of the game. Other than this you can even customize your characters the way you want. It is just like a real-life experience with a peaceful atmosphere. You have no restrictions, you can perform whatever activity you wish to.
---
10. Voodoo Garden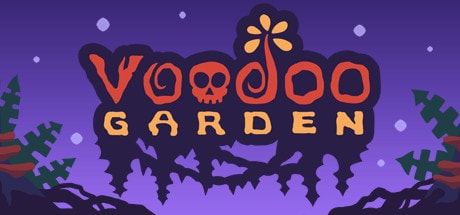 Lastly in the list of games like Stardew Valley, we have Voodoo Garden. Voodoo is a very famous name in the gaming world. Till now the brand has impressed gamers with its amazing and unique games. Keeping the legacy alive, the developers have created another masterpiece game similar to Stardew Valley.
This game does not just end up growing some veggies or fruits, you need to grow plants, herbs, and trees. Other than this you also get pets to keep with you and grow them along with plants. The game has very simple and pleasant gameplay, which can easily help you kill time.
---
Conclusion: Top 10 Games Like Stardew Valley
From the above-listed games similar to Stardew Valley you can easily choose the game which you think suits your requirement. The games are shortlisted on the basis of several criteria including user rating, gameplay, and additional features. We hope that you would find this article helpful in finding the best games like Stardew Valley. Write your views, doubts in the comment section below, we would love to hear from your side.
Tanmay is a technical writer from the field of mass communication. He aims to communicate the best of the technology to the readers through his write ups. If not writing you can find him with his camera capturing nature and exploring the unexplored world.
Subscribe to Our
Newsletter

and stay informed

Keep yourself updated with the latest technology and trends with TechPout.
Related Posts