Top 7 English to Spanish Translator Apps in 2023
Published Date :
Apr 27, 2023

Traditional translation tools to translate English to Spanish, like phrasebooks and dictionaries, are not nearly as user-friendly. Whereas their digital counterparts, which are translator programs, are comparatively quick and handy. Additionally, while dictionaries and phrasebooks (both physical and electronic) may offer a basic grasp of words and phrases, competent translation software is far more beneficial in real-world scenarios. This is because dictionaries and phrasebooks are organized alphabetically by word. Here comes the need for an online English to Spanish translator.
The majority of translation software packages, in addition to enhancing the accuracy of their output, also make their translations available in a variety of file formats. Let's consider Voice-to-text translation. It not only eliminates the need for the user to type down words or phrases, which is one way it helps save time, but it also provides the user with assistance in learning how to appropriately pronounce a translated word.
Since there is an endless list of software to translate from English to Spanish we have curated a list of the best ones below. This will lower your hustle and make it easier for users to find the apt Spanish translator app for their Windows, Android, or Mac devices.
So without any further ado let's begin.
List of Best English to Spanish Translator Apps
In the following section we have mentioned the best tools to translate from English to Spanish. Go through the list and choose the suitable option as required.
1. Google Translate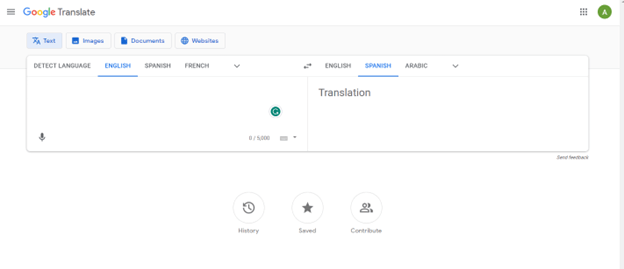 The first one on our list of best English to Spanish Translator is Google Translator. None of the currently accessible programs that translate Spanish into other languages are as well-known as Google Translate. Although it is true that Google Translate has on occasion created mistakes that are relatively systematic with some languages, this is not usually the case. The fact that you can use the Google Translate app even when you don't have access to the internet is maybe the most significant advantage it offers.
However, this is only applicable to around 50 of the 103 languages that are supported. Over one hundred different languages are available for use with Spanish translator app and other language text translator. Access to this program is available offline, and it also translates photos taken with a camera or imported from a computer in real-time. A framework that has been used successfully in the past to produce Spanish-to-English adaptations of a high standard.
Also Read: Best Google Docs Offline Extension
---
2. Microsoft Translator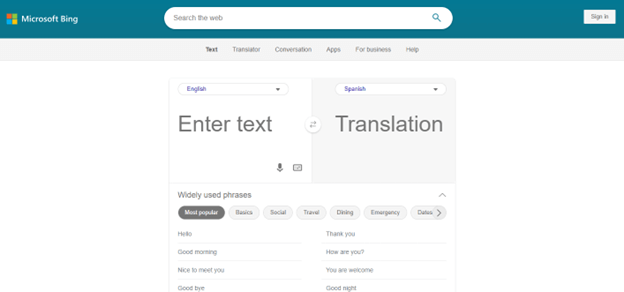 The truth is that Microsoft Translation is nothing more than an addition to the already extensive catalog of excellent English to Spanish translator software. If you download the necessary language packs in advance, you will be able to translate when you are away from a computer even if you do not have access to the internet.
In addition to that, this type of Spanish to English text software functions great. It has two microphone symbols on the split screen, each one corresponding to a different language. After hitting the icon that corresponds to the language you're speaking in, all you have to do is talk normally for the computer to translate what you've spoken for you. In addition to this, this translate Spanish to English text for free tool, is fantastic for those who seek to increase their ability to converse in Spanish. One of the most recommended platform for this purpose is Microsoft Translator.
The translation is now offered as an app for Smartwatches compatible with iOS and Android, making Spanish voice translator more handy for travelers who are on the go.
It's possible that you'd be interested in learning more about the top Spanish-speaking nations in the globe.
---
3. TextGrabber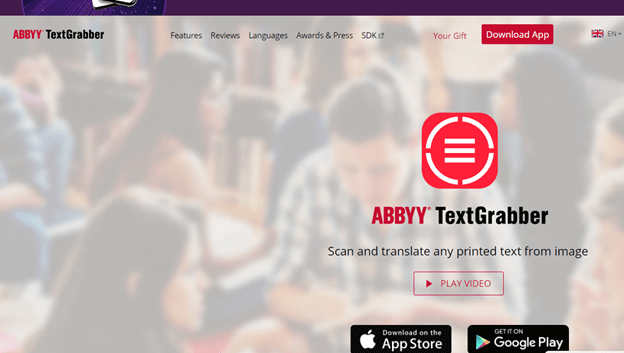 Yet another best English to Spanish translator is TextGrabber. When it comes to programs that translate from English to Spanish, it is fair to assume that this utility takes priority over others. This application is capable of translating basic information in a speedy and precise manner is almost all that we genuinely need. And TextGrabber is able to assist you in doing that.
Along with this, it was designed specifically with the needs of travelers in mind. Its specialty is providing real-time translations for common words and phrases that may be found on road signs, menus, and even maps. Utilizing the camera on your phone, the Spanish translator app will read Spanish text and translate it into English.
TextGrabber may not have as many features as some of the other Spanish translation applications, but it performs an adequate job in the areas that matter the most. The sole significant disadvantage of using this program is that it only offers three free trials prior to being required to pay for a membership on a monthly basis.
---
4. iTranslate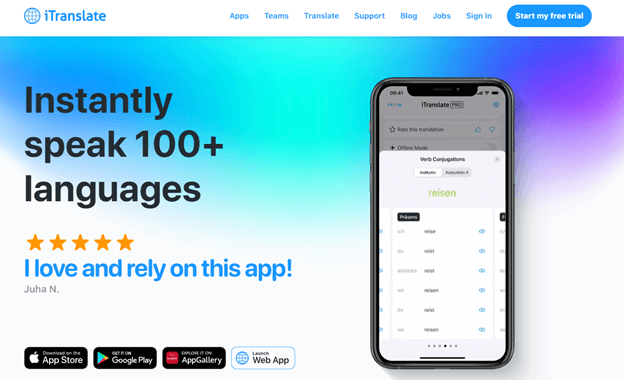 Here comes another top tool to translate from English to Spanish i.e iTranslate. The well-known Spanish translation tool that has only received positive comments from users. This voice-to-text translation tool is very user-friendly, and it takes pleasure in its extremely easy (and effective) voice-to-text capabilities. In the list of variety of features, one of the best ones is the "Favorites" tool.
As an essential utility save particular translations and terms that are commonly used in the section designated for "Preferences". This can be retrieved later whenever required. Also, the Spanish voice translator is helpful for users who need to recollect certain terms. Moreover, it can be a great hit for Spanish language learners who wish to study and revise specific words.
Also Read: How To Use Google Translate in Google Sheets
---
5. Vocre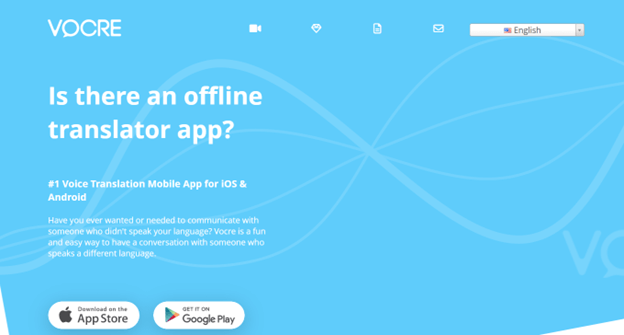 Vocre is yet another masterpiece on our list of top English to Spanish translator apps. It works with the help of voice translation to assist in making multilingual communication more effective. In addition, all you have to do is speak into your smartphone in the language of your choice, and the software will automatically translate from English to Spanish or vice versa.
You may also utilize the text translation tool to translate words, and use the play button to hear the translated words said aloud. This Spanish voice translator is incredibly helpful in avoiding awkward situations and mispronunciations of words and phrases.
The Spanish translator app Vocre can be downloaded on both iOS and Android devices, and it supports 59 different languages.
---
6. Yandex Translate

Yet another English to Spanish Translator is Yandex Translate. It is an "all-in-one" Spanish translation tool that can prove to be highly beneficial. The software, much like the others on our list, provides a broad variety of translation tools, supporting over 90 different languages. It allows users to download and use a handful of them even when they are not connected to the internet.
In addition to normal translations for paragraphs, spoken text, and photos taken in real-time, this Spanish translator app has the capability to translate whole web pages without leaving the app. In addition to that, this best Spanish translator app has a preferences section. Here you can quickly save the translations that you use the most often for the purpose of future reference or revision.
---
7. SayHi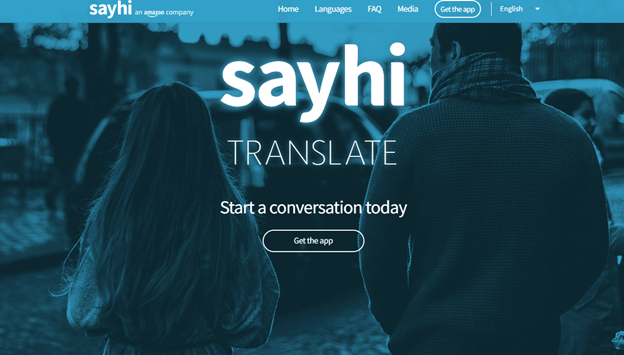 Finally on our list of best apps to translate from English to Spanish is SayHi. When translating Spanish, one aspect that is sometimes overlooked is the fact that the language itself has a number of different dialects. Even though the distinctions between Spanish dialects are often somewhat small, there are specific nuances and phrases that might indicate something entirely different depending on the dialect.
But to overcome this issue SayHi, on the other hand, is one of the few programs available for translating Spanish that delivers translations in a number of Spanish dialects. Because of this, it is an exceptionally helpful travel companion as well as a useful tool for learning Spanish. After you begin speaking into your smartphone, the program will immediately begin to convert your voice into Spanish. Further, it describes it correctly so that the person you are communicating with can both hear and see what you are saying.
Apart from this, there's an option to choose the pace at which the app will convey the speech that has been translated. The best part of the Spanish translator app is you don't have to pay anything to use these features as the platform is available for free.
Also Read: Best Dictionary Apps For Android & iOS
---
Closing Lines: English to Spanish Translator Apps in 2023
To summarize, by using the above-mentioned tools you will be able to translate from English to Spanish with proper grammar standards. Additionally, you can do exceptionally well in Spanish conjugation classes that are a part of the comprehensive Spanish-English dictionary. Therefore, read the complete introduction about each Spanish Translator app and install the suitable option on your desired platform.
Do you have any questions or suggestions for us regarding English to Spanish translators? Don't hesitate and connect with us via the comments section below. If you found the guide helpful do subscribe to our blog for more informative lists and tech guides. Follow us on our Facebook, Instagram, Twitter, or Pinterest accounts to get regular news and updates.
Akshara is an Engineer turned Technical Writer. She is a tech reader who aims to deliver the best of her knowledge to the readers without complicating it. If not writing you can find her in the kitchen, because no place serves the good tea.
Subscribe to Our
Newsletter

and stay informed

Keep yourself updated with the latest technology and trends with TechPout.
Related Posts