How to Download Videos from Any Site to Android Phones? (3 Best Ways)

Android smartphones and pad have been important devices for our everyday life. We use Android phones to work and study, to gain information from all over the world, and to watch videos to have fun. And with plenty of video sources provided by different websites, you can enjoy watching videos on Android phones easily.
However, sometimes the network environment does not allow you to watch videos smoothly online. It will be great if you could download the videos on your Android phone, and play them not being affected by network speed. Thus, finding a handy tool to help you download videos from any site is an urgent need.
After searching and comparing various video downloaders for Android phones, we finally find the perfect one for you. This tool can download videos from all kinds of websites to your Android phone or pad, and the download process is simple, flawless, and safe. Let's get to know VideoHunter for Android, the best video downloader ever.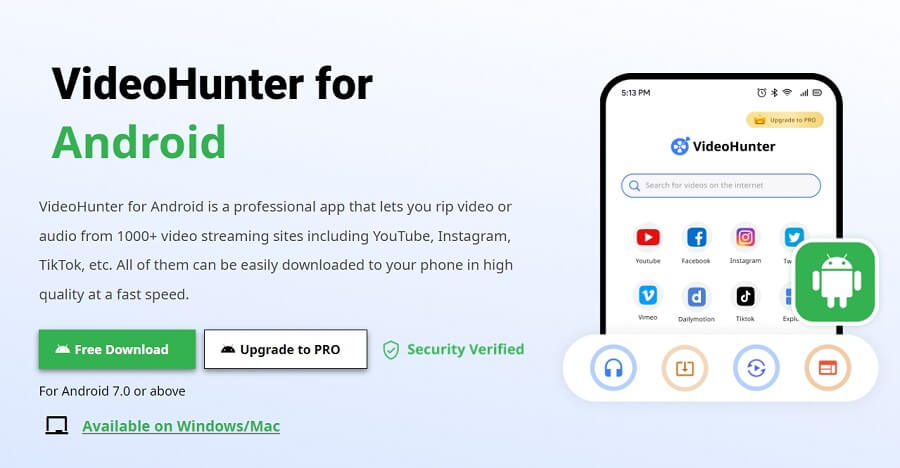 How to Download Videos from Any Site on Android using VideoHunter for Android
As a video downloader, VideoHunter for Android can finish the download mission in an easy way. You can find VideoHunter for Android on Google Play or other app stores, and install it on your Android phone. And then, just follow the steps below to download your favorite videos.
Step 1. Install VideoHunter for Android on Your Device
First, please go to the VideoHunter official website or search and install VideoHunter for Android on Google Play devices directly. Tab on the icon to open the app.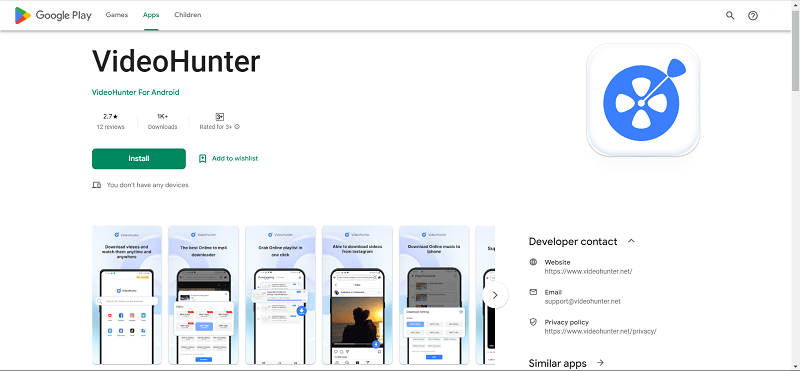 Also Read: Best Instagram Photos & Videos Downloader Apps
Step 2. Find Your Favorite Video
Now you can go to any website to search for your favorite video, and then copy the video URL, and paste it to the search frame on VideoHunter for Android. Or you can tap the website icons below the frame to enter the targeted website.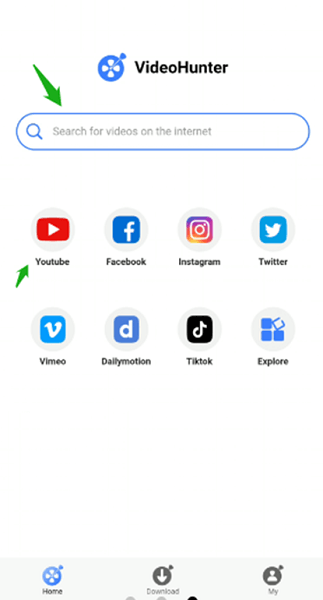 Step 3. Select the Right Quality or Format to Download.
After pasting the URL into the frame, VideoHunter for Android will analyze the URL and show your download selection. You will have to choose the best quality and suitable format for your Android phone. When you have made your decision, just tap "Download" to start downloading the video.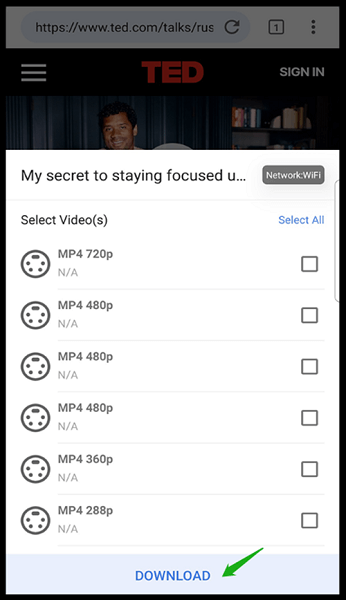 Several minutes later, the video will be downloaded and saved on your Android phone. You can enjoy watching the video even when your device is disconnected from the internet.
---
How to Record Videos from Any Site and Save Them to Android Phone
Using a screen recording app to record videos online is another way to save videos from any site. By using a screen recording app, you can record your phone screen while playing the video and save it as a video file. Although this method might not provide the same quality as a direct download, it is still an effective way to get the video you want. There are various screen recording apps available on the Google Play store, some of which are free and others require a purchase. You can choose the app that suits your needs and preferences and start recording videos from any website on your Android phone.
One recommended screen recording software for Android phones is AZ Screen Recorder. It is a free app that allows you to record your screen without requiring root access. Here's how you can use it to record YouTube videos on Android phones:
Step 1. Download and install AZ Screen Recorder from the Google Play Store.
Step 2. Open the app and tap on the camera icon.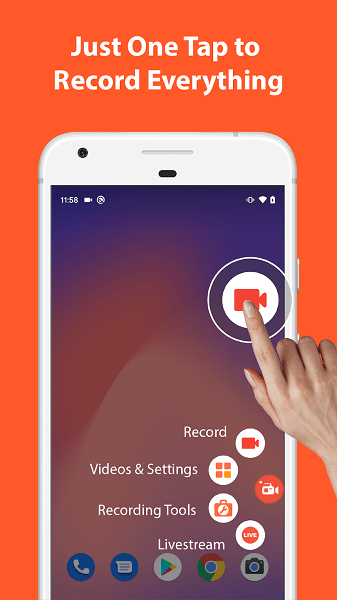 Step 3. Open the YouTube app and find the video you want to record.
Step 4. Tap on the floating toolbar and then tap on the red recording button to start recording your screen. When you're done, tap on the stop button to end the recording and save the video to your device.
Also Read: Best Ways to Download Embedded Videos For Free
---
How to Download Videos from Any Site Using Online Video Downloader
If you don't want to download any apps that take up space on your phone, we would recommend using online video downloading websites to download videos. Many downloading websites not only work on computers but also on mobile devices using a browser. Loaderto is one of the online video-downloading websites that we think works well. However, it's worth noting that although these online downloading websites can handle general downloading needs, some videos may not be analyzed and downloaded smoothly due to a lack of timely data updates, and high-quality download options may also be limited.
Next, let's take downloading YouTube videos as an example and explain how to use Loaderto to download videos from any video website.
Step 1. Go to Loaderto.net website on your web browser.
Step 2. Copy the video URL from the website where the video is hosted.
Step 3. Paste the video URL into the input box on the Loaderto website and select the format and quality you want.
Step 4. Click on the "Download" button to start downloading the video to your Android phone.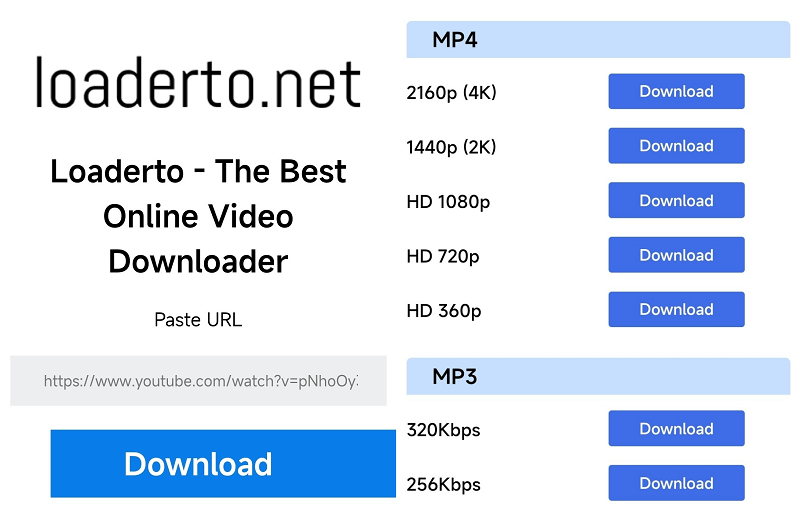 ---
Conclusion
We have introduced three methods for downloading videos from any video website on Android, and we hope they have provided some helpful guidance. In addition, VideoHunter for Android is a highly capable video downloader for Android phones that meets high requirements for quality, format support, and download speed. Give these methods a try to download your favorite videos!
Remy is a technical writer at TechPout. Being an IT enthusiast, he inclines to write about contemporary technology and growing security for machines. One steadfast follower of Baseball, Remy is an active social worker and a gastronome.
Subscribe to Our
Newsletter

and stay informed

Keep yourself updated with the latest technology and trends with TechPout.
Related Posts