5 Best WhatsApp Status Saver Apps for Android in 2020
Are you looking for a way to save your friend's WhatsApp status? Well, you are at the right place, keep reading ahead to find out the best apps which can help you save WhatsApp status. 
Snapchat first introduced the idea of disappearing stories. Since then, many other social networking platforms like WhatsApp, Instagram, and Facebook has adopted the same concept. 
WhatsApp has gained enough popularity over the last few years and is used widely by people of all age groups. Besides being a chatting and messaging platform, it is also used to sharing exciting videos and pictures.
Follow this guide to find out which are the best WhatsApp status saver apps. 
What are the Best WhatsApp Status Saver Apps for Android?
While some like to research on their own, some prefer taking expert advice. For those who are not interested in research here is a comprehensive list of some of the best Status Saver apps. 
Take a look and pick the most suitable one. 
1. Status Saver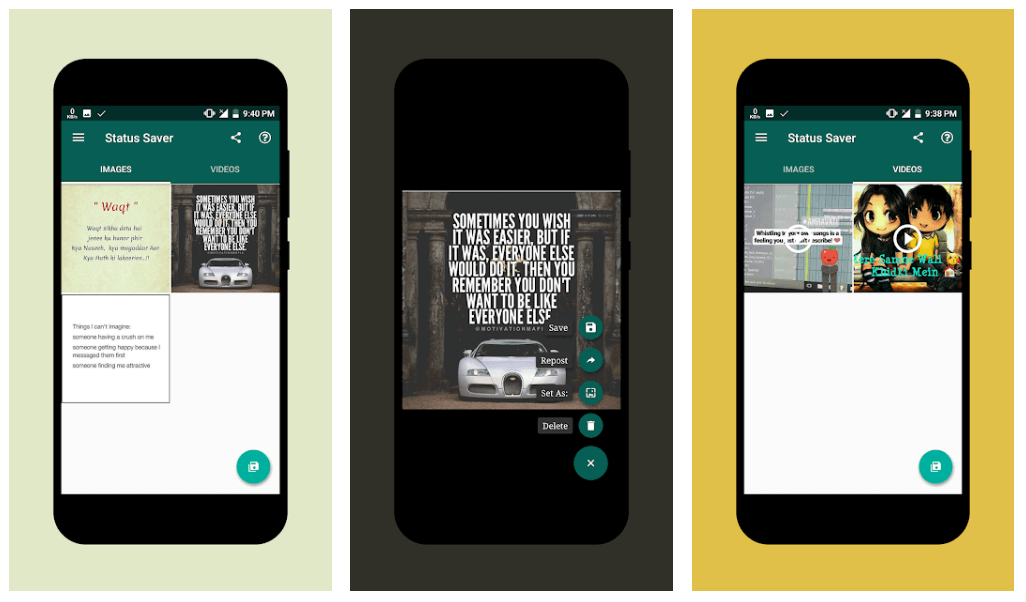 This is one of the simplest and straightforward apps that one could ever find and comes with all the necessary and essential features. 
You can chat with your friends, share videos, save WhatsApp status to your phone gallery, repost a profile status, and many more. 
To access pictures and videos from your friends status, scroll in either left or right direction. The saved video will have the exact length as the one in the app. 
However, there is a small drawback with this application. It does not support status search through contact names. Therefore, you will have to search the videos and images manually, no matter how many contacts you have in your directory.
Keeping aside this small flaw, Status Saver gives a tough fight to its competitors in its category. It's simple, clean, and user-friendly interface makes it a good contender.
2. Status Saver- WhatsApp Status Video Download App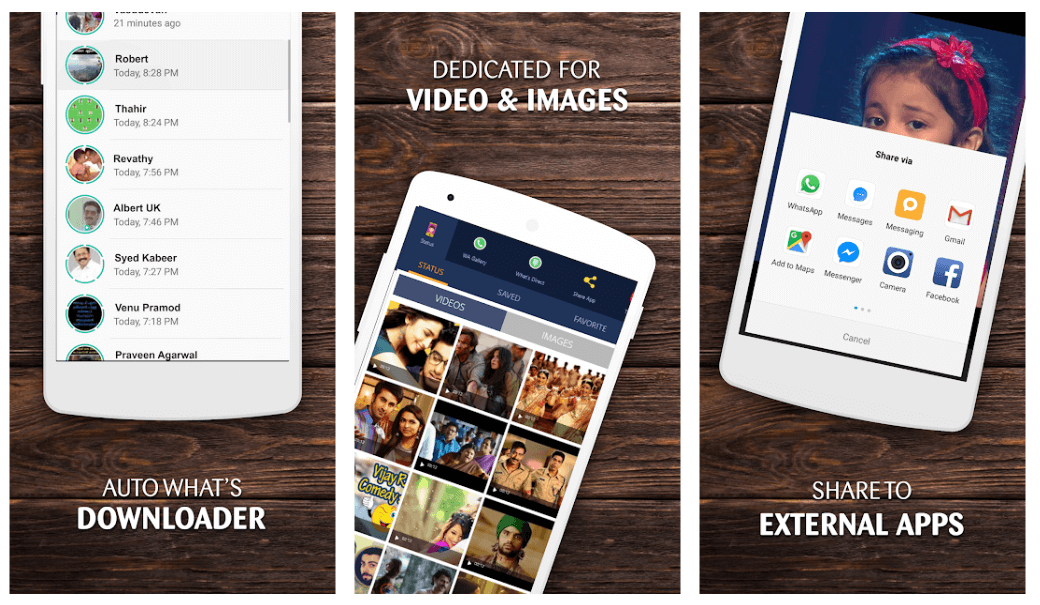 If you want to download a status saver for WhatsApp, this one can be a good pick. Unlike other apps, its interface is not green, so if you're tired of seeing the green color, this one is a pick for you. 
Just like it any other status saver app, you can copy GIFs and images, and the files are stored in an easy-to-use format. 
It only works on two categories, including videos and images, so if you are thinking of sorting your contacts through names and times, it is not possible. 
You can only do it by scrolling through your contact list.
3. Status Downloader for Whatsapp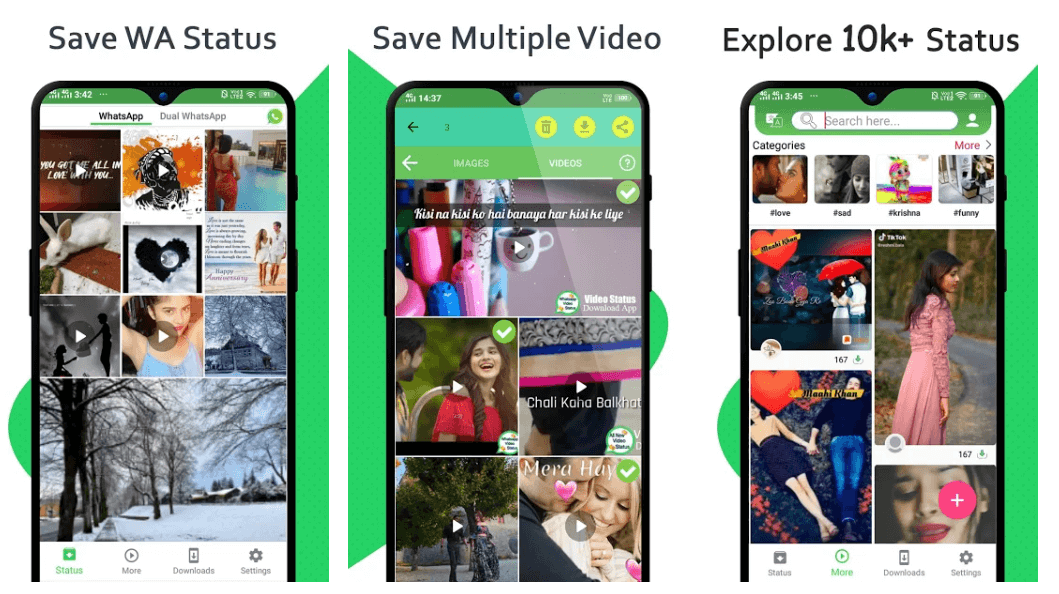 If you are looking for a functional status save app for WhatsApp, this is a perfect choice for you. With this simple to use the application, you can save your friends images, videos, and cherished moments. 
To do so, you need to search for and watch the status from your WhatsApp, then open this application. It will scan and display the status which you can easily save in your phone gallery.
Download it today to save your favorite WhatsApp status.
4. Status Save to Gallery: Status Saver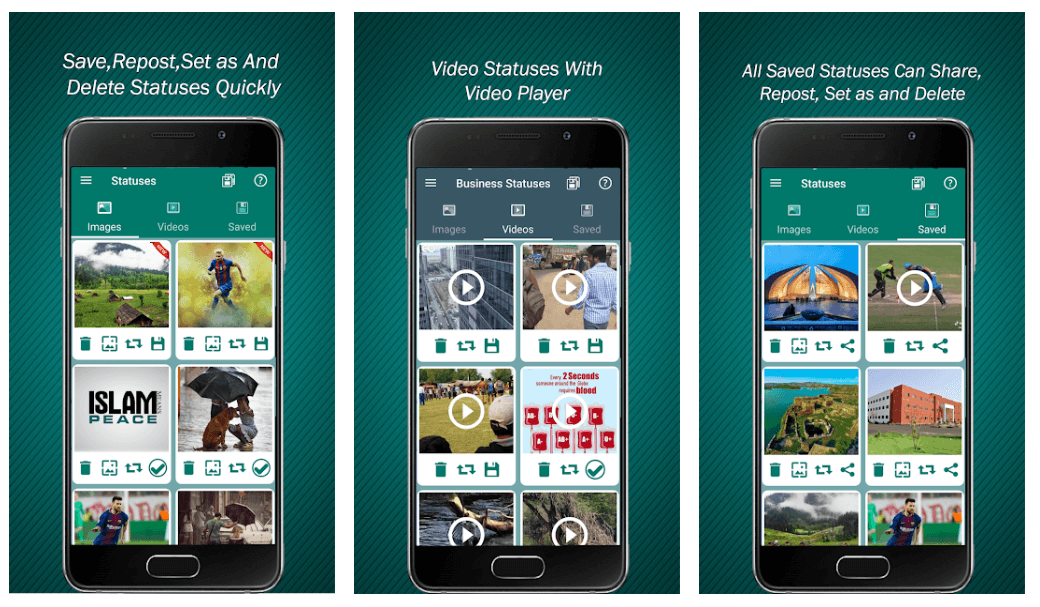 Save your selected WhatsApp status with this stunning application. It gives you an option to repost status on your profile, and you can also put a picture status on your WhatsApp profile and wallpaper. 
Moreover, it also allows you to share your status on other social media platforms like Snapchat, Instagram, Twitter, and many more. With this stunning tool, you can easily manage your saved statuses by deleting or sharing them. 
You can also swap between various statuses and can check your friends status without letting them know.
5. Status Saver for WhatsApp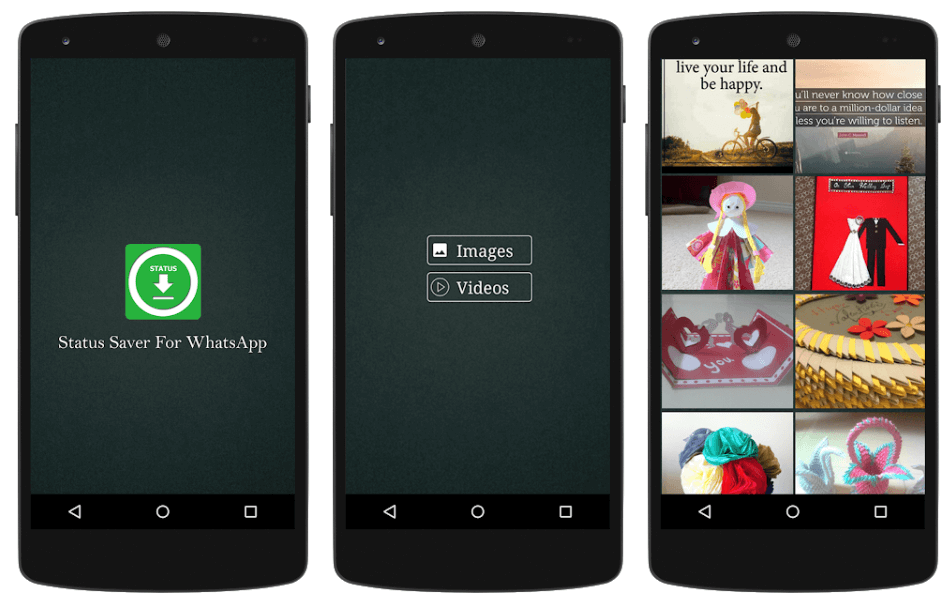 Are you looking for a simple yet power-packed tool? This one might be an appropriate option for you. It works in two divisions, including Videos and Images.
It displays a list of downloaded videos and images that you have checked. Thus these files disappear when the actual profile status is gone from the status. 
The best part of this application is that the contacts are sorted based on their time of download and contact name, which makes your search relatively easy.
Conclusion
Use these power-packed tools to save funny images and videos from your friend's WhatsApp status. However, ensure that you do not breach anyone's privacy while doing so.
Similarly, if you're looking for a way to save WhatsApp Status manually, then you can do that by clicking here!
Image Source: Play Store
Prachi Dani is a technical content writer who specializes in areas of science and technology. She is highly up to date with technological transitions and transformations. Writing is not her passion but the only thing that carries satisfaction in life. If not writing, you may find her engrossed playing action games on her treasured smartphone.
Subscribe to Our
Newsletter

and stay informed

Keep yourself updated with the latest technology and trends with TechPout.
Related Posts