Best VPNs For Torrenting And uTorrents

Torrent is the best way to download movies, songs, online games, etc. But to use it, you should have VPN software installed on your computer. In this article, we have shortlisted some of the best free VPNs for torrenting.
If there's one thing we can tell you about torrenting is to be careful before downloading or sharing files on your computer. You should always be connected to a Virtual Private Network (VPN) while torrenting. Without a VPN, you're asking for trouble. However, not every VPN lets you use torrent websites or servers.
With the help of a torrenting VPN, you can use peer-to-peer (P2P) websites to share and download files more securely. This is done through end-to-end encryption. When you connect to a VPN for torrenting, all of your data will go through the VPN's server. This hides your IP address, giving you even more security. In this post, we have hand-picked some of the best VPNs for torrenting.
The Best Free VPN For Torrenting In the Market
We all feel more confident about what we did online would stay private. Using a VPN can make happen. Because it encrypts our web traffic and gives us new IP addresses when we download or share a file. Because of this, you should always use a VPN while downloading and sharing files on Torrent. So without any further ado, let's look into the best free VPN for torrenting.
1. Express VPN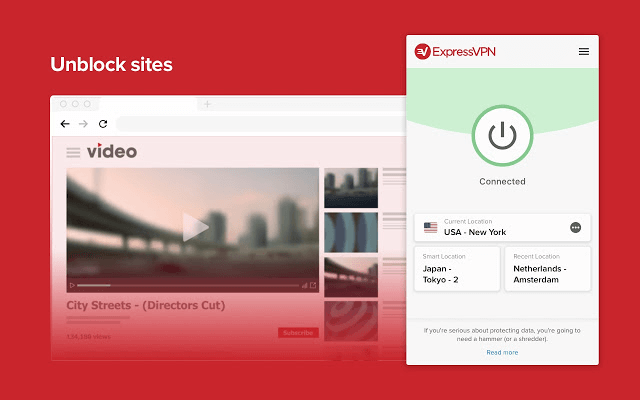 Compatibility: Windows, macOS, Android, iOS, and Linux
With 256-bit AES encryption, Express VPN is considered to be the fastest VPN for torrenting. It has more than 3000 server network that covers 160 VPN server locations in 94 different countries. It's the best plug-and-play option for torrenting who don't want to mess with different settings and just want something to protect their data and keep them anonymous.
Key features:
Provides 256-bit AES encryption
Extremely fast downloading speed (more than 500mbps)
Unblocks almost all streaming platforms
Offers 24*7 customer support service
Also Read: How to Set up VPN on Chromecast
---
2. Nord VPN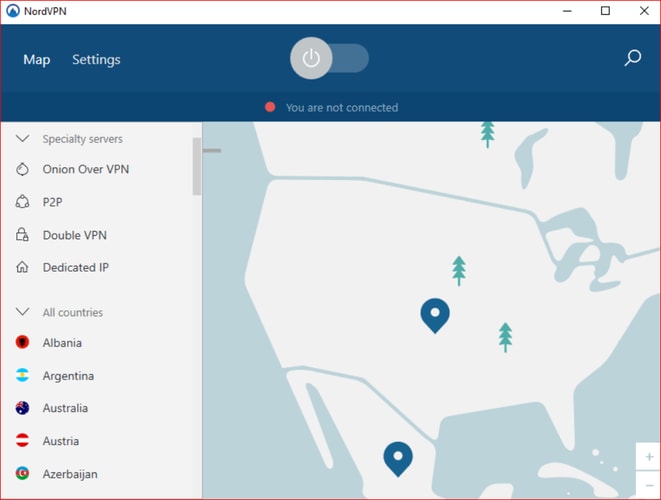 Compatibility: Windows, macOS, Android, iOS, Linux, and FireTV
One of the top VPNs for torrenting is NordVPN, which doesn't track, collect, or share your information. It keeps information safe by encrypting the information that is sent and received. This VPN offers a free P2P VPN that keeps ads and malware away from showing up. Nord VPN is among the best VPNs for Android devices and iPhones, and you can use it to easily access many streaming sites.
Key Features:
You can connect up to 6 devices at the same time
Specific servers for torrenting
Keeps no logs
Unlocks Netflix, Amazon Prime, iPlayer, Youtube TV, and Hulu
---
3. SurfShark VPN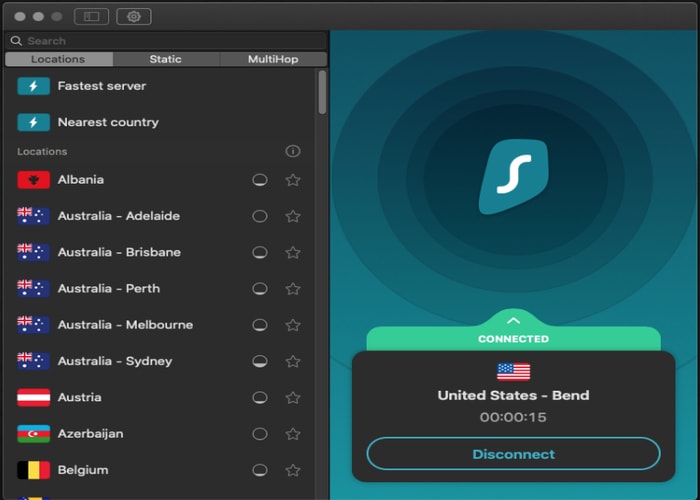 Compatibility: Windows, macOS, Android, iOS, and Linux
Surfshark is one of the safest VPNs for torrenting. It lets you access streaming sites safely and has a good download speed. Tunneling protocols like IKEv2 and OpenVPN are available in this software. It hides where you are on Netflix and keeps your sensitive information safe. Surfshark also lets websites and apps get around VPN blocks. You can hide your real IP address to keep your identity safe.
Key Features:
Various Security Features
Focused for Torrenting
Provides a good customer service
---
4. CyberGhost VPN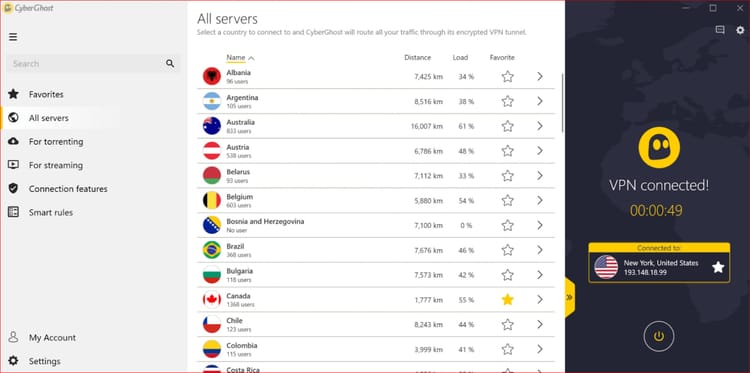 Compatibility: Windows, macOS, Android, iOS, Linux, Amazon Fire Stick, Apple TV, Android TV, Smart TV, and gaming consoles
CyberGhost VPN is a whole new way to stream your favorite online content or download torrents without being tracked. CyberGhost is the one of best VPNs for uTorrent. By using dedicated, speed-boosting servers, you can enjoy your favorite online activities in complete digital privacy, with no proxy errors and lightning-fast loading times.
Key Features:
Hides your digital identity
Uses 256-bit AES encryption technique
Easy access for NoSpy servers
Also Read: How to Boost Slow VPN Speed
---
5. IPVanish VPN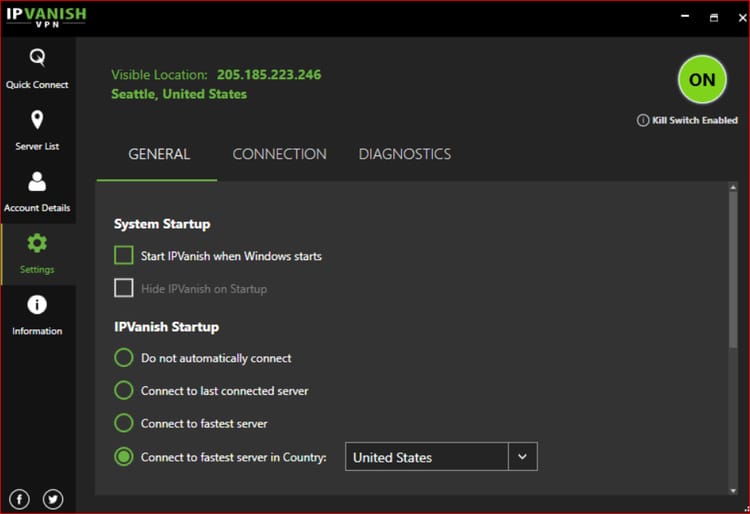 Compatibility: Windows, macOS, Android, iOS, Linux, and FireOS
IPVanish is a VPN that works with YouTube TV and is also a good VPN for torrenting. IPVanish makes sure that your network is encrypted from end to end. It has the fastest virtual private network service for a wide range of smartphones. This app protects you while you browse the web, share files, and watch YouTube TV.
Key Features:
Has a good security feature
Cheapest VPN for torrenting
Offers different varieties of protocols
---
6. Private Internet Access VPN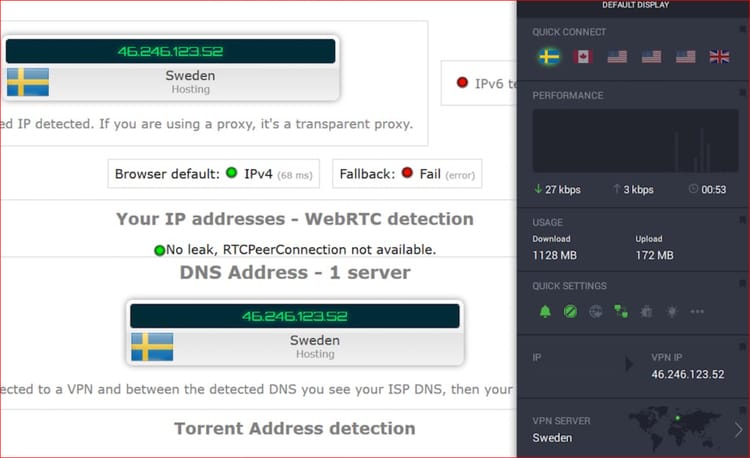 Compatibility: Windows, macOS, Android, iOS, and Linux
With Private Internet Access (PIA), you can change your settings so that you can download torrents. You can pick between 256-bit encryption and AES-128 encryption. While 128-bit encryption can help speed things up, 256-bit encryption makes you safer. Private Internet Access also has two of the best protocols in the industry: WireGuard and OpenVPN. It also has a feature called "Connection Automation" that lets you block torrenting traffic when the VPN isn't protecting it. Even if you forget to connect the VPN before you start downloading, you'll still be safe.
Key Features:
You can connect up to 10 devices at the same time
More than 29,500 servers across 84 countries
Customizable security features
---
7. Private VPN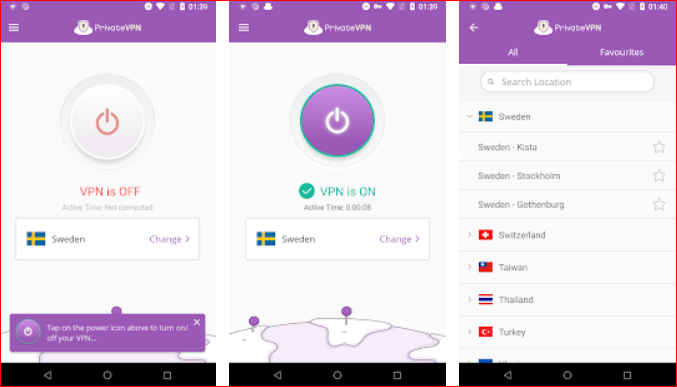 Compatibility: Windows, macOS, Android, iOS, and Linux
Most devices come with a PrivateVPN app that makes it easy to set up torrenting. You can choose between the Simple View and the Advanced View. Simple View saves you time and trouble by choosing the best server for you based on where you are. But if you use Advanced View, you can connect to one of PrivateVPN's dedicated torrenting servers to download files quickly and safely.
Key Features:
Keeps no logs
Fast Internet speed
User-friendly interface
---
8. ZenMate VPN
Compatibility: Windows, macOS, Android, iOS, and Linux
ZenMate has servers that are set up to make torrenting fast and safe. These make sure that your real IP address stays hidden so that nosy people can't see what you're doing. Additionally, they are all labeled with information about how many people use them and how far away they are. We found that ZenMate made it easy for me to find the fastest connection for downloading. Even though it doesn't have as many servers that are good for torrenting as CyberGhost, it still manages to find a fast connection nearby.
Key features:
You can connect unlimited devices at the same time
One of the best cheap VPNs for torrenting
Military-grade encryption
Also Read: Best VPN For Gaming | Establish Secure Connections
---
Best VPNs For Torrenting In 2022
Be careful with anything you plan to download through Torrent. Even though it seems harmless, if you aren't careful, it can get you into more trouble than you could've ever imagined. Not only that but your real IP address is shown when you surf the internet without a VPN tool, which makes you an easier target for third parties.
A VPN can make your online activity less dangerous, but it should be a service you can trust. If not, you'll just be jumping from one bad situation to another. So do your research and choose a service that will protect you even when you're on a P2P network. We would love to hear your thoughts on this guide, share them with us in the comment box.
Dhananjay is someone with a deep fascination for technology. He loves all tech ranging things from gadgets to applications that make life easier. Apart from the tech world, he derives happiness from translating his knowledge into words that can make almost everyone technologically literate. When not composing any tech-related or other forms of writing, you can find him capturing the beautiful moments of the day in a camera, spending hours binge-watching, and hanging out with dear ones.
Subscribe to Our
Newsletter

and stay informed

Keep yourself updated with the latest technology and trends with TechPout.
Related Posts