12 Best SSL Certificate Providers in 2020
Published Date :
Jan 07, 2020
Are you looking for the best cheap SSL certificate provider that can secure your personal information and business transactions? If yes, then you are in the right place.
With cyber threats growing at a skyrocketing rate, SSL certificates have become a norm for online users. Online work is highly convenient and time-saving, but, at the same time, makes you highly vulnerable. We do a lot of online activities like paying utility bills, doing a financial transaction, sharing photographs, e-commerce websites, shopping, and many more.
With too much dependence on the internet and the online world. SSL certificates have become a necessity more than a choice nowadays. However, the real question is how to choose the best and cheapest SSL Certificate Provider.
This article will help you choose the best option that can easily suit your requirements. But before we move on to check our rundown, let's have a look at a few basic things that you may want to consider while choosing an SSL certificate for your online business.
What is an SSL Certificate?
Also known as Secure Socket Layer, SSL Certificates functions as a security protocol. It is a digital certificate that creates a secure connection between the web browser and the hosting server.
Its primary function is to encrypt and secure users' critical personal information, including name, address, phone numbers, bank details, credit card number, etc. from cybercrime. It not only improves your online security but also enhances website performance in SERP's. Websites with HTTPS rank more on Google.
TSL (Transport Layer Security) is the most secure and latest version of SSL.
However, before you decide to opt for the best SSL Certificate services, ensure that you have the below things handy with you.
Validation documents of a business.
A certificate signing request (commonly known as CSR)
Unique website IP address.
Correct and update the WHOIS record.
Types of SSL Certificate Providers
Organization Validation
Domain Validation
Wildcard SSL
Extended Validation
UCC – Unified Communication Certificate and Multi-Domain Wildcard SSL Cert.
Important Things to Consider Before Choosing SSL Certificate Provider
Brand name and reputation of the certificate provider.
Price and renewal policy
Encryption and security level.
Customer support and money back policy.
Best Reliable SSL Certificate Services For Your Business:
1. Click SSL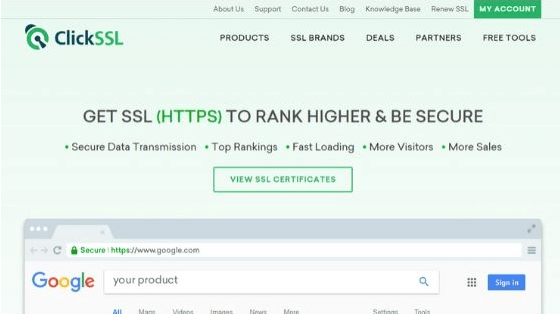 Click SSL surely deserves the first place on our list of best and cheap SSL Certificate providers. It is known to provide diversified certificates and enjoy a rich base of satisfied customers. It uses a robust algorithm that encrypts your data and keeps its hidden from unwanted eyes.
Affordable price, 24/7 live chat support, after-sale services, reputed certificate authority, and site seal are few of its prominent offerings.
Click SSL comes in various versions, and its basic version is priced at $12.56 per year.
2. Cheap SSL Shop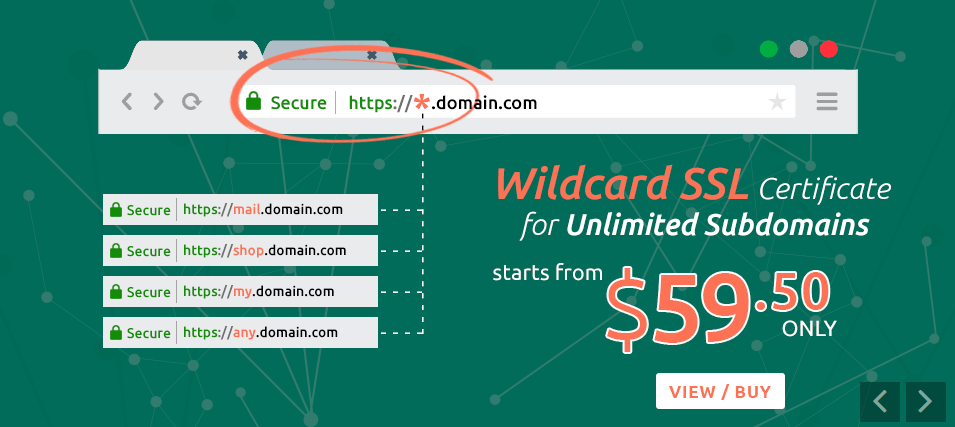 If you want to enjoy an elaborate buffet of offerings, then Cheap SSL Shop can be the ultimate pick for you.
It opens you to the world of SSL certificates from renowned providers like RapidSSL, GlobalSign, Thawte, Comodo, and many others.
Lowest price guarantee, free site seal, anytime support, browser compatibility, 2024 bit protection, and unlimited reissues are some of its notable features.
Read Also:  Best Tips To Choose A Perfect Domain Name For Your Business
3. Comodo

Comodo is best suited for SME business and is known to provide cost-effective certificates. It's "point-to-verify" feature is strategically developed to provide real-time verification and security.
Its 256-bit encryption and 2048 bit signature ensures high-level safety and security.
Highlight features:
Endpoint security
Network Security
Managed detection and response.
Enjoy breach-proof business transactions with this Best SSL Certificate Service. Choose its basic plan at $99.95 per year and also enjoy 30 days money-back guarantee.
4. SSL.COM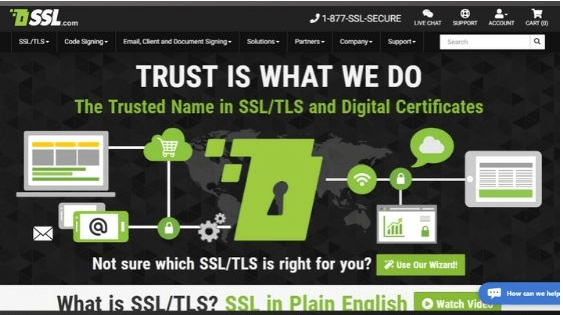 If you are looking for excellent services at an affordable price, then SSL.com can be a perfect choice for you. It offers an ideal combination of unmatched price and services to its customers. Its single domain certificate is priced at $49.
However, choosing its yearly pack will be a smart deal to pick and costs only $36.75. Choose long term plans to enjoy the best price offerings.
5. Symantec

Symantec is a name that does not need any introduction. It is known to provide superior security services to various companies across the globe. Its wide range of services includes code signing certificates, SSL certificates, and whatnot.
If you are searching for Best yet cheap SSL Certificate providers, Symantec is an option not to be missed at any cost.
Daily malware scanning, Norton security seal, and 24/7 customer services are few of its extended offerings.
It comes in multiple versions, including Symantec Secure Site, Symantec Secure Site EV, Secure Site Pro, Secure Site Wildcard, and Secure SitePro with EV.
6. GeoTrust SSL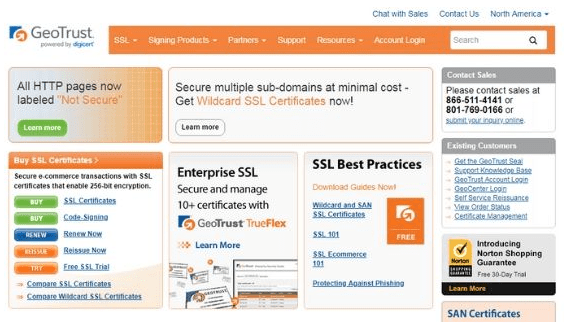 Next on our list of cheap SSL certificates provides is GeoTrust. Its services are spread across the globe and cover close to 150+ countries. Believed to be the second-largest digital certificate provider, it can support up to 256-bit encryption.
Its basic plan is priced at $149 per year; however, if you wish to enjoy advanced features and maximum protection, you may opt for its premium versions prices at $299 per year. GeoTrust Wildcard SSL costs $599/year.
7. Rapid SSL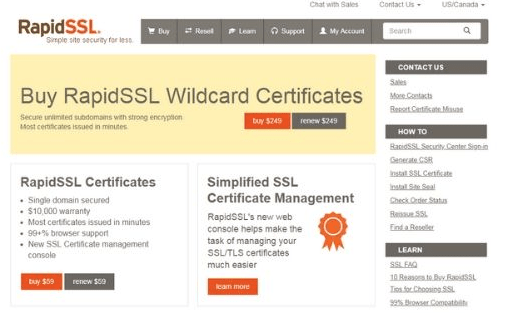 Rapid SSL is a sister firm of GeoTrust. It offers cheap yet reliable digital certificates and adds 256-bit encryption safety to all your transactions.
Its pricing policy is prepared to fit every pocket and can be easily purchased from its site. Rapid SSL certificate and RapidSSL Wildcard SSL are two of its versions, which are priced at $49.67 and $216.33 per year on a three-year term.
8. NameCheap SSL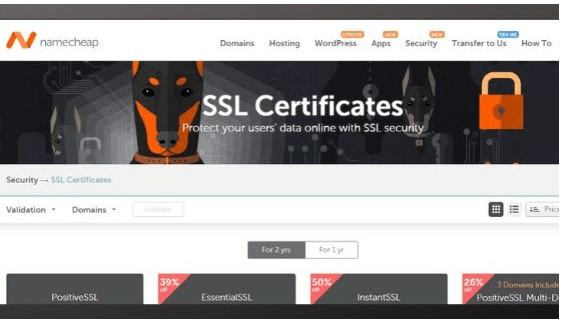 Another most trusted name in the category of top SSL Certificate Checker is NameCheapSSL. It enjoys a rich customer base and positive user reviews. Its basic plan offers business validation at $39 per year.
Its issuance can take up to 2 days, but after that, it's a cakewalk. Enjoy 24/7 customer support, 256-bit encryption, multi-domain certificate, domain validation, wildcard SSL with it.
As an extended benefit, it also offers a 15-day refund option to all its customers.
9. GoDaddy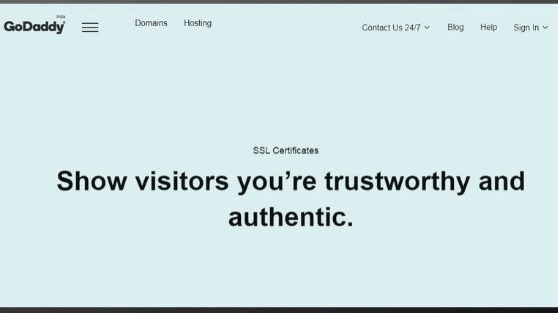 GoDaddy is a well-known domain hosting and registration provider, but only a few know that it is also a cheap SSL certificate provider.
Round the clock customer support, 2048 bit encryption, unlimited servers, strong SHA-2, a secure padlock in the browser, 30 days money-back guarantees, and compatibility with multiple browsers are few of its notable characteristics.
Read More:  11 Best Domain Registrars in 2020
10. Network Solutions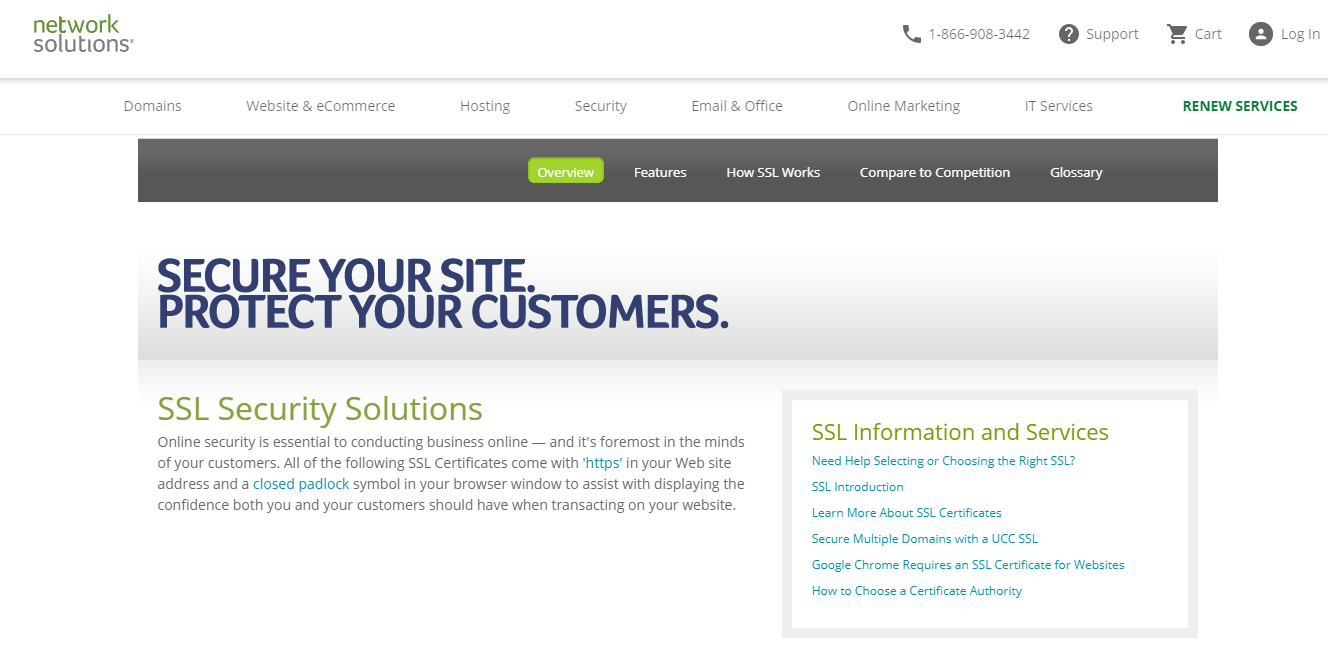 Network Solutions is the best way to secure your online connections. It safeguards your payments and online transactions.
It comes with an array of web-related services like SSL certificates, domain names, website builder, web hosting, and many more.
Enjoy its basic version at just $59.99 per year.
11. DigiCert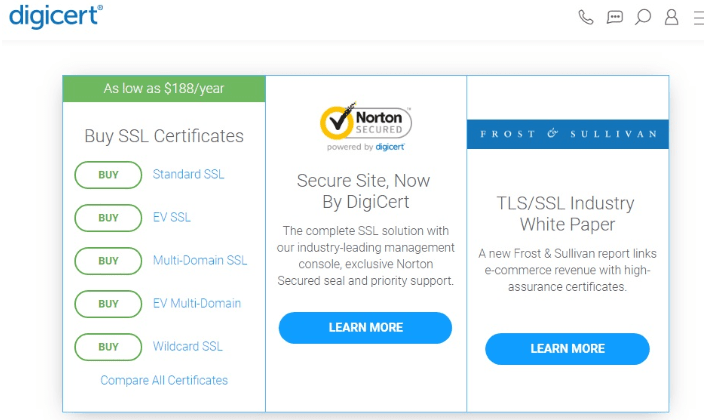 Another most trusted SSL provider is DigiCert. It's known for its strong encrypted digital security. It offers multiple certificates on a single platform, which includes EV SSL, Standard SSL, EV Multi-Domain, Multi-Domain SSL, and Wildcard SSL.
You can buy its basic plan at $188 per year.
12. Thawte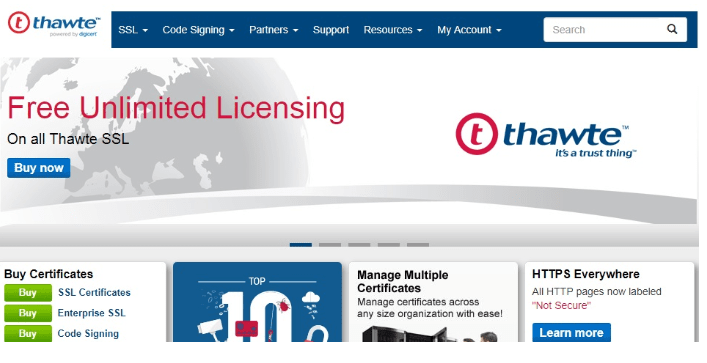 Last on our list of best and cheap SSL certificate providers is Thawte. It offers an easy way to pick the best-suited option for you depending on the nature of your business and can be easily purchased from its official site.
Thawte SSL123, Thawte EV SSL, Thawte Wildcard SSL, and Thawte Code Signing Certificate are its various versions.
Conclusion
This was all folks! These are the top places where you can find affordable and best SSL certificates. The online network spectrum is highly vulnerable, which makes it essential to ensure your online security.
Regardless of the size and nature of the activity, an SSL certificate is imperative to ensure safety against online losses and cybertheft.
Fortunately, there are several options available, just pick the best suitable option for yourself and safeguard your business from unwanted activities.
Prachi Dani is a technical content writer who specializes in areas of science and technology. She is highly up to date with technological transitions and transformations. Writing is not her passion but the only thing that carries satisfaction in life. If not writing, you may find her engrossed playing action games on her treasured smartphone.
Subscribe to Our
Newsletter

and stay informed

Keep yourself updated with the latest technology and trends with TechPout.
Related Posts