9 Cyber Security Threats to Small Businesses in 2020
Published Date :
Oct 18, 2019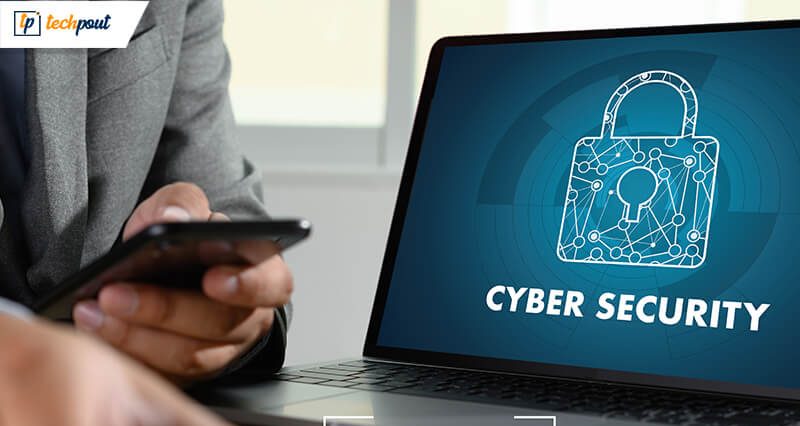 A small business is no longer a tranquil process. Would you want to know why?
Cybersecurity is a smoldering fire causing losses in millions all across the globe, especially to small business enterprises. As soon as you connect your system to an internet connection without proper security measures, it could serve as a cakewalk for cyber thieves.
Let us find out how the existing Cyber Security threats can hamper your business. If you own a small business, do not consider you are safe and oblivious. Your system is as much visible to hackers and criminals as any other large organization.
Cyber-attacks are specially designed technologies that can sometimes bypass even the best security measures used all across the globe.
Here are the 9 Types of Cyber Attacks Experienced by Small Businesses
1. Phishing Attacks Compromise Web Security
Phishing is a growing nuisance in this age of web and internet insecurities. It works with electronic mail and telephonic interfaces using social engineering skills. Through this process, the criminals entice you as a trusted contact.
Phishing policies try to convince you to open the emails, often designed to steal crucial business-related information from your system. There are various forms of phishing techniques that can trick you into being a digital victim.
 Secure email gateways can protect you from such attacks.
Must Read: Ways To Protect Yourself Against Cybercrime
---
2. Malware Attacks Can Challenge Cyber Security
Malware is mainly the Trojans and viruses employed to cripple a system and are designed to steal information from it. Small business enterprises are majorly targeted in this process.
Malware comes from malicious and doubtful website downloads, electronic spam mails or from connecting to other machines or devices infected by the virus or the worms.
Strong protection measures like anti-malware and endpoint encryption can serve an important goal.
---
3. Ransomware Attacks Can be Devastating for Entailing Small Business Cyber Security
This has become popular of late and works mainly by encryption of the customers' site. Ransomware would not let you operate the site unless you pay the ransom. Attackers are aware that small businesses are much more prone to fulfilling their demands than much larger firms.
Thus, this technique is being used worldwide to deduct a considerable amount from small business firms.
---
4. BYOD Dilemma is Quite Prompt in Reducing Internet Security
Bring your own device (BYOD) is causing a churning in the life of small businesses where employees are not objected to using their device. Sometimes the use of outdated devices like the pen drives & dongles containing such ransomware are implanted in one system, and it takes the whole business for a toss.
The only way to stop this is by making sure all the devices connected to the business have appropriate antivirus and firewall.
---
5. App Tricking Compromises Cyber Security
Do you want to be attacked by internet crimes? You have apps doing just that and are widely scattered all over your play stores.
Make sure you know which app to use for your needs or else you may download a seemingly genuine and innocent-looking app tricking you into revealing your secrets. Seemingly legitimate apps can lead you to such fraudulent practices.
Your data can be reached through any such one app, even if you do not intend to accommodate such practices.
---
6. Predictable Passwords Pose Immense Internet Threat
Most often, we are in the habit of keeping small, simple and easy to remember passwords or easily predictable passwords. We tend to use the same password for all apps and devices frequently.
What happens if you do it?
An easily accessible site within your system would be targeted, and then this password would be used to unlock your most crucial information, including your business details since you have used the same password at multiple places
Use proper two-way authentication methods or biometric authentication to ensure your data is safe.
---
7. DDoS Attacks
This form of attack is a process where information comes from multiple sources and floods your system in every way, including messages and requests, eventually breaking down your order using malware and trojan techniques.
Distributed Denial of Service is a pattern of service used majorly in a form where you will not only lose data, but you would also end up eventually from losing customers and revenues earned and transacted in the process.
Must Read: Identity Theft: Definition, Stats & Protection
---
8. Insider Threats
In this form of threats, there would be someone on the inside end who would be leaking data about your business to the outside world. Former employees, business contractors are increasing with an employee having access to more than one accounts.
---
9. The Final Threat to Your Cyber Space
The final threat is by the process of our carelessness. It is essential to understand that being careless in a surrounding where your data is at risk can threaten all your valuables and business information.
Thus, the most crucial take-home message on this occasion would be to consider using proper cybersecurity applications to protect your devices and your business world.
---
Closing Words
 It is imperative to understand that this is the only way to ensure that you remain threat-free in a world where cybercriminals are abundant, and your information is all over the place.
 The size of your business does not matter when it comes to cyber breaches and stealing your valuables and cybersecurity is a challenge you would need to handle upfront to protect yourself from threats and malpractices.
 Be aware of various Cybersecurity measures for small business and stay protected.
Prachi Dani is a technical content writer who specializes in areas of science and technology. She is highly up to date with technological transitions and transformations. Writing is not her passion but the only thing that carries satisfaction in life. If not writing, you may find her engrossed playing action games on her treasured smartphone.
Subscribe to Our
Newsletter

and stay informed

Keep yourself updated with the latest technology and trends with TechPout.
Related Posts