Best Tips To Choose A Perfect Domain Name For Your Business
Published Date :
Oct 20, 2019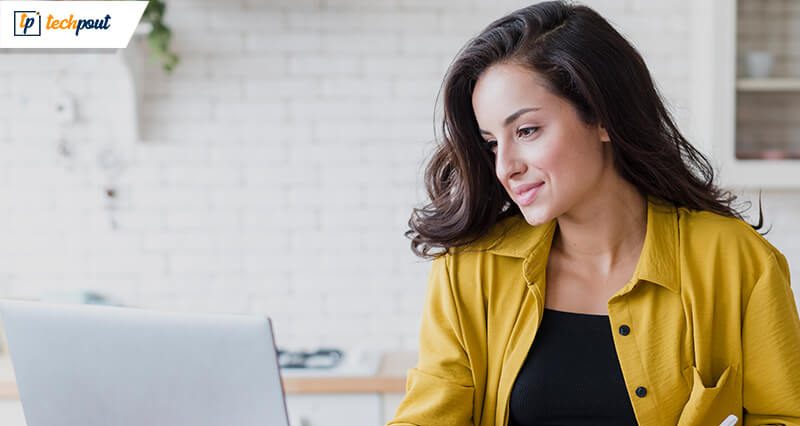 Choosing a domain name that resemblances the concept of your business – or even better, matches – the company name, makes it easier to draw more customers in your direction.
Whether you own an online shop, a small business or have an idea for a start-up, choosing a domain name is a very important decision that no should compromise on.
Choosing a strong domain name can all be the difference between maintaining a successful online business and getting lost in cyberspace.
Luckily for you, there are various ways that you can use to choose a perfect domain name that can help you generate more traffic to your site and increase your brand value.
How To Choose A Domain Name
With the majority of shopping happening on the Internet, choosing a strong domain name is essential for any size business that not only successfully leads customers to your site but also separates your business from other similar outfits.
Choosing a domain name that is related to your company name makes it simpler for visitors to understand and remember your brand name.
However, if your company name or specific business-related keywords you wish to use are not available, you don't have to worry about it anymore as we've done all the heavy lifting to help you choose a perfect domain name.
Let's get into it.
1. Choose The Right Domain Name Extensions
Top-level generic domains (gTLDs) and new top-level domains (nTLDs) are extensions such as .com or .net, at the end of your web addresses.
When you choose a domain name extension, make sure you always go for the '.com' as it still ranks among the most popular and effective domain name extensions (TLDs) that are available in the market.
You also have the option to choose from plenty of new top-level domains (nTLDs) like .beer, .business, .cricket, .delivery, etc. for a specific niche market – so make sure you choose one that fits best for your business.
Writer's Tip: Always look for the '.com' extension, it's the safest bet. If that's not available, go with '.net' or '.org'.
2. Use "Niche" Keywords that Reflects Your Business
While choosing a domain name, make sure you choose specific niche-based keywords in it that best describe your business and the products or services you offer.
For instance, if you're in the travel & tourism business, you may want to register 'adventurestation.com'.
By using high-quality and relevant keywords in your domain name, you can gain more traffic for your website and way more visibility and engagement too.
3. Length of Domain Name – Short is Better
While keywords play a vital role in building your brand reputation, don't go overboard with the length of your domain.
In short: Choose a domain name that is short, simple and easy to remember.
The maximum length of a domain name is 63 characters (without .separators), but we recommend to keep it between 6-10 characters.
The longer the domain name, the higher the chances of misspelling or mistyping it.
4. Make Sure It's Easy to Spell & Pronounce
Choosing a domain name that's easy to pronounce and type, makes it easier for your business to reach potential customers.
If you have to pronounce or spell out your domain name more than once for it to be recognized, it's too complicated!
The last thing you want is for the visitors (who have yet to land onto your website) to misspell your domain name and end up on a different website!
5. Find Your Target Audience
When it comes to choosing a perfect domain name, it's important to figure out who your "target audience" is, and how to reach them.
If you own a local business, the most cost-effective way to promote your brand is to include your city or state in the domain name.
For instance, if you own an online toy shop in Los Angeles, you may want to register 'losangelestoys.com' or 'californiatoys.com'.
6. Avoid Hyphens & Numbers in Domain Name
When choosing a domain name, make sure you never use hyphens and numbers in it as they tend to create a lot of confusion in the minds of your potential visitors.
If you register a domain with hyphens because the name you want is already acquired, then your customers will likely end up at your adversaries website if they misplace or forget to include the hyphen.
Writer's Tip: Avoid using numbers, hyphens, underscores, and weird or complicated spellings, always stick to the simple letters!
7. Make Sure It's Not Trademarked or Already Used
Before selecting a specific domain name, check to see if there are any trademarks already registered using the same name.
You can search the trademark database to check if there is any trademark has already been registered or applied for the same name.
Be very careful while choosing a domain name, violation of trademark infringement policies can lead to a lawsuit against you.
Bottom Line – Choose a Domain Name Your Customers Will Remember
Your brand name is what sets your business apart from the crowds; it represents your values, your identity and above all, delivers the true message into the minds of your customers. Why should your domain name be any different?
Before selecting and registering a domain name, make sure it matches with the idea of your business as it can help you spread awareness of your brand to reach potential customers.
More than anything else, it can also greatly increase your chances of a sale through word of mouth because users will remember your brand name and convey it to their family and friends.
This is it! This concludes our guide that will give you a clear insight on how to choose a domain name.
If you're having trouble while choosing a domain name, use these above-mentioned tips & tricks that can help you increase your brand value and draw more customers in your direction.
Do you know any such cool tips & tricks? If yes, do let us know your picks in the comments section below.
Monil is a professional writer whose forte is absorbing a lot of data and help large technical organizations convey their message clearly across multiple products. An engineer by qualification, his affinity for design enables him to write to inspire, energize, and influence various audiences to uncover their true potential. When not writing, Monil is likely to be found listening to music, traveling, or simply excavating into his favourite cuisines.
Subscribe to Our
Newsletter

and stay informed

Keep yourself updated with the latest technology and trends with TechPout.
Related Posts