11 Best Domain Registrars in 2020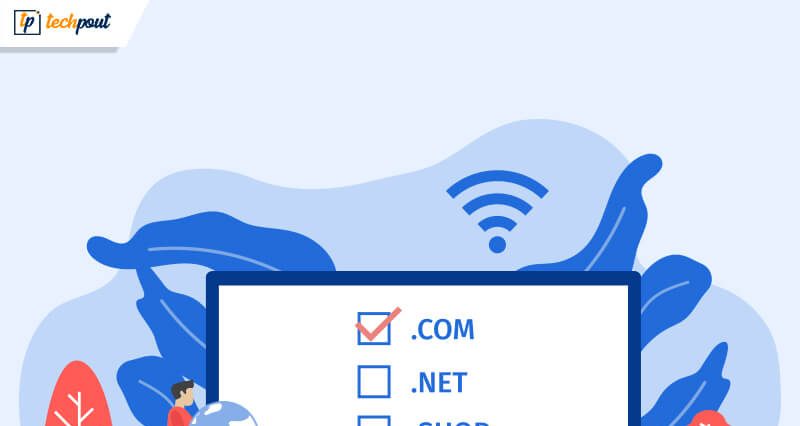 Do you know which are the best Domain Registrars? Once you have decided to have your own website or blog, the next thing is to be able to register and host it at a reasonable price.
There are innumerable options available when it comes to finding companies that deal in providing domain registration options alongside web hosting.
Before we jump to the discussion of finding the ideal domain registrars for you, we will need to look at the criteria that have to be known to understand which are the best ones for your day-to-day needs.
How to Choose the Perfect Domain Registrar?
There are a couple of things that need to be kept in mind before registering your website's name with a domain provider like:
Pricing Structures – Prices vary a great deal with the headline figure. Renewal prices may also be flexible. You can note a large difference in cost even when it comes to different domain extensions like .co. and .com.
Availability of extra features – Whois privacy, malware scanners, email service, etc. may sometimes be offered for free by some companies whereas chargeable by some others.
Web Hosting – Some companies can offer web hosting coupled with free domain registration instead of charging separately for both. You also need to judiciously decide which package of web hosting fulfills your requirements of storage space and plugins.
Support services – You certainly need to make sure that the company you choose is having excellent round the clock customer services to help you when the need arises.
List of The Best Domain Registrars in 2020:
Below listed are the website registrars, which are a popular choice among people due to their offered services and benefits.
1. GoDaddy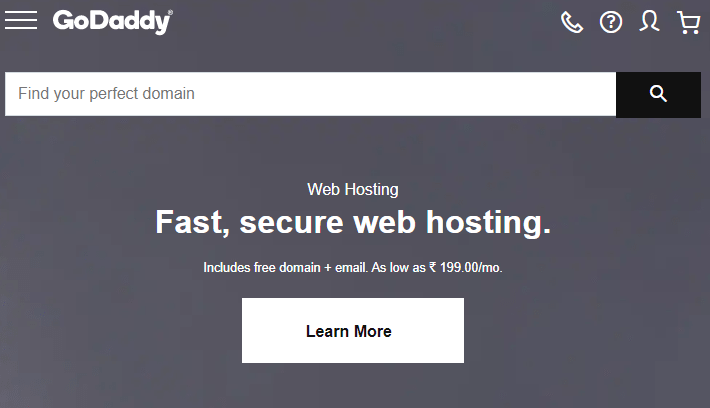 This company is the most prominent domain registrar with an immense worldwide presence. Nearly 17.5+ million customers have purchased a domain name from GoDaddy. They are currently facilitating 75 million customers globally.
It offers super quick services for website name registration. Renewable rates are also reasonable. The price of the domain varies according to the headline like the .co domain is usually cheaper than the .org and .com prices.
Additionally, this company also offers multiple web hosting packages at different rates with a number of facilities and can be chosen as per customer needs. There are numerous useful plugins and add-ons to help you optimize your website.
Key Highlights:
ICANN accredited
24/7 customer support services
Read Also:  Best Tips To Choose A Perfect Domain Name For Your Business
2. Domain.com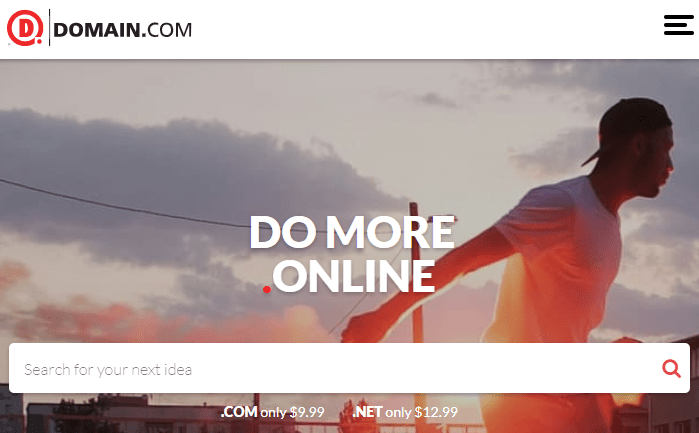 Domain.com is another best place to buy a domain name. They do offer it at a price as low as $9.99 per year. A variety of domain extensions are available like .us, .club, .bz, .actor, etc.
Web hosting packages can be purchased at prices as low as $3.76/month. This company is appropriate for hosting a WordPress blog.
Key Highlights:
Free cloud storage, numerous subdomains, and unlimited bandwidth
Hundreds of built-in scripts to make an eCommerce website
3. iPage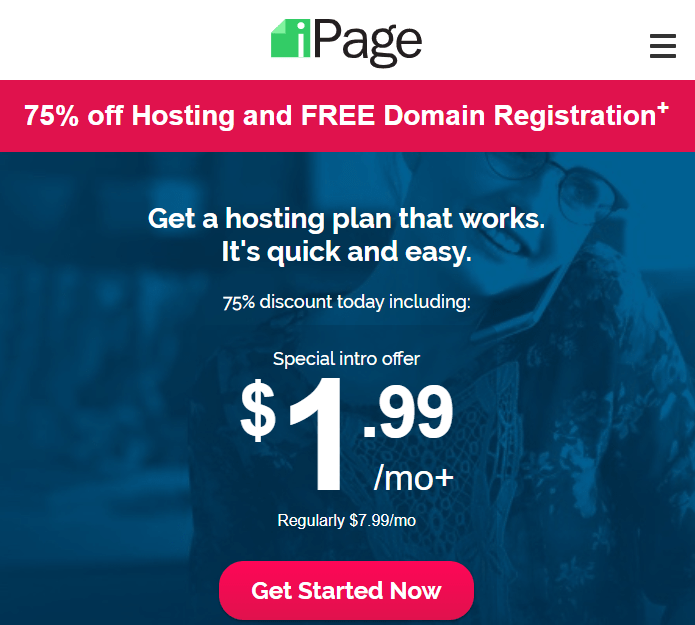 This company offers cheap domain name registration options. The usual prices for .com, .org and .net domains are at $11.99/month. The renewal prices are more or less the same.
They offer web hosting services too. You can interestingly buy a web hosting plan at an affordable cost and get a free domain name with it. They also provide a lot of useful features with their web hosting packages.
Key Highlights:
Site locker security, malware detector, free email address, and website builder.
Technical assistance, toll-free number, and 30 days money-back guarantee offer.
4. Google Domains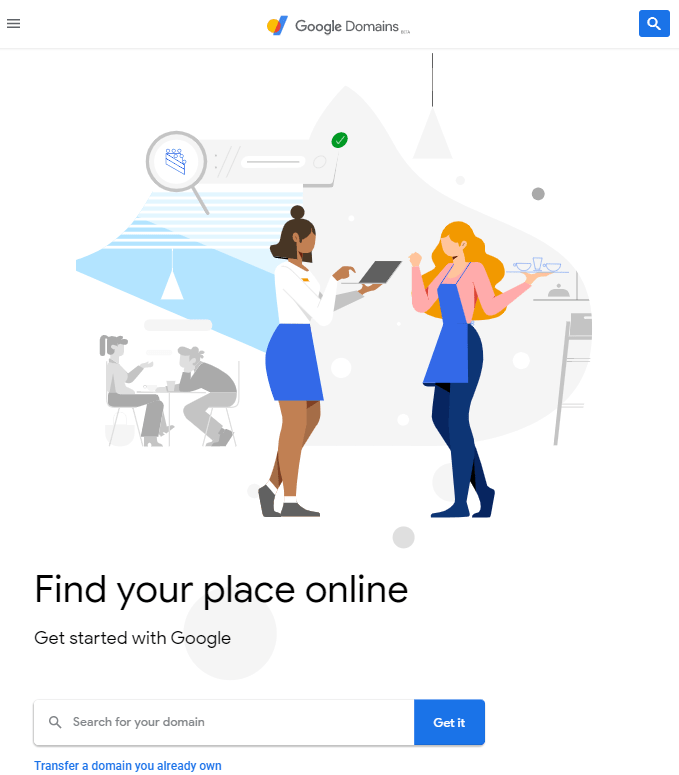 You can directly use Google Domains, saving yourself the trouble of searching for various website name providers, and comparing their prices. It is a simple and straightforward platform without confusing sale offers.
The site lists down the top nine domains to choose from with standard pricing options. The .com, .co.uk and .org domains are offered at $12. You can also avail free Whois privacy as long as you choose to remain registered with them. It also helps you build your website easily with free tools from Google.
Key Highlights:
You get excellent support services from Google.
There are no pompous ads, sale banners, and no headline price variations.
5. NameCheap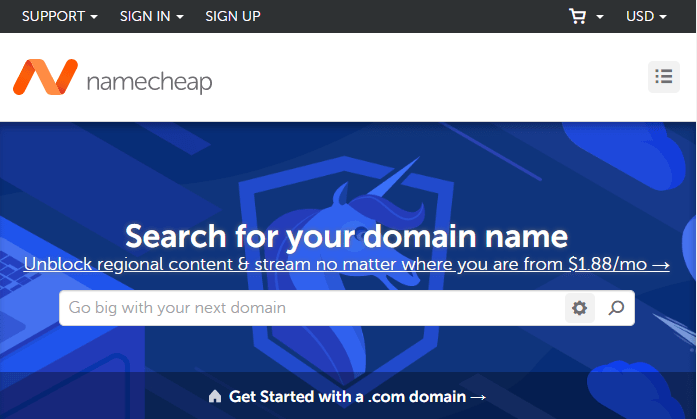 This company is a famous domain name registrar with a lot of positive reviews everywhere. They have received many awards for excellent user-interface, affordable prices, and reliable technical support.
You can choose from a wide range of domains with a domain extension available at a cost as low as $0.48. You can also go for the SSL certification at a cheap rate. Additionally, there is also Whois privacy and private email services available at no charges with each new domain registration.
Web hosting can also be availed at affordable prices with NameCheap.You can also opt to go for a free domain combined with a web hosting plan at only $9.88.
Key Highlights:
Lifehacker poll voted them as the "Most Popular Domain Name Registrar" in 2010 and 2012.
They offer round the clock customer support service.
6. BlueHost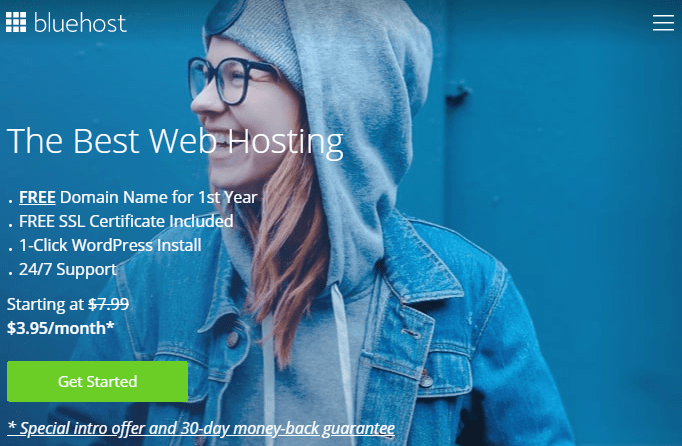 Well, this is yet another smart choice for registering a website name coupled with a web hosting facility. This platform can furnish a free domain name for a year if you buy a web hosting plan at $3.49 per month.
The primary advantage of dealing with this company is that you can install WordPress in one-click. You can also utilize multiple website building tools for free.
Key Highlights:
Recommended by WordPress developers
Provides constant technical support, 99.99% uptime, optimum speed of hosting servers, and is highly secure.
7. NameSilo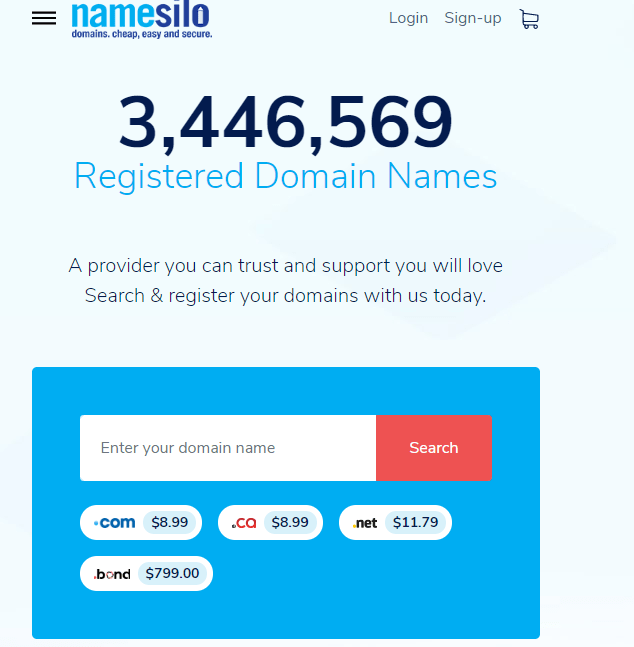 This is another affordable domain name registrar because the prices offered here are considerably moderate when compared to other domain name providers.
Another benefit of this company is that the renewal prices have a fixed rate. Additionally, there are extensive features which are available for free only on this website. Whois privacy guard is also available for free up to a year.
Key Highlights:
Offers Domain Defender Protection.
100% earning from parking domains.
Read More:  11 Best Email Marketing Software To Grow Your Business
8. Name.com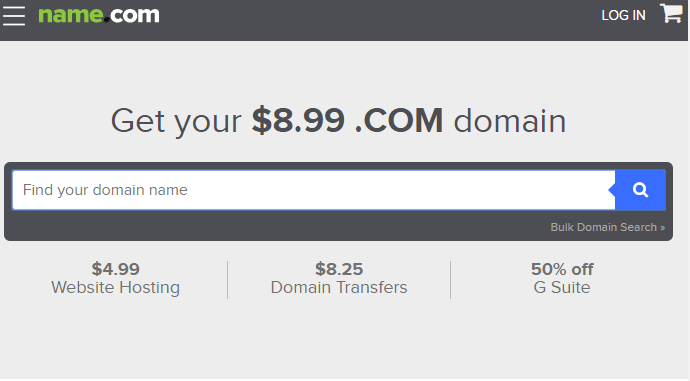 This is yet another fantastic domain name providing company. You can avail a free domain if you purchase a web hosting plan. You can opt to register a domain at $12.99/year for .com.
You can also get a web hosting plan at $4.99 per month with one free domain name. If you have a domain on a separate platform, then you can transfer it on this platform for only $8.25.
Key Highlights:
You can access SSL certificates, two-step verification, email service, and HTTPS extension.
Website building and forwarding tools, Google Apps, domain expiration sync, and a lot more are available.
9. Register.com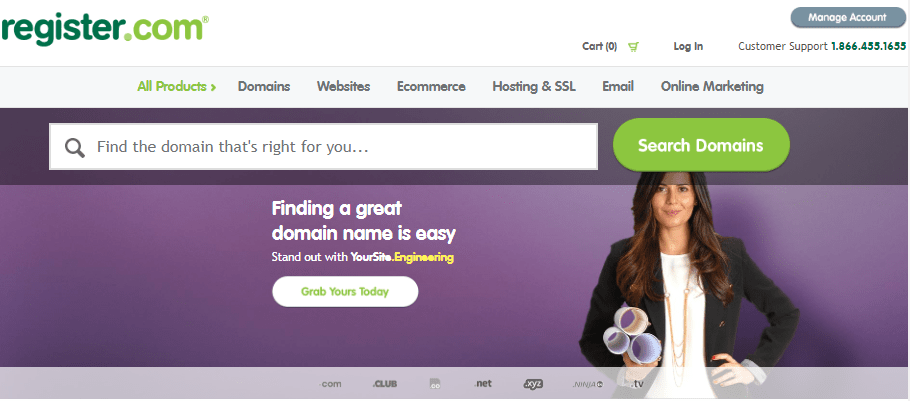 This company offers a trusted platform to register your web domain and also acts as a one-stop solution for several requirements in the area of website hosting and maintenance.
For $9.99 a year, you can avail a lot more than just the domain name like webmail services, 100 MB storage space, 20 MB file attachments, and an antivirus scanner. You can also optimize your website with the help of professional web developers.
Key Highlights:
Avail SSL certificates, eCommerce solutions, and tools for website building.
You can also use customized templates and online marketing services.
10. DreamHost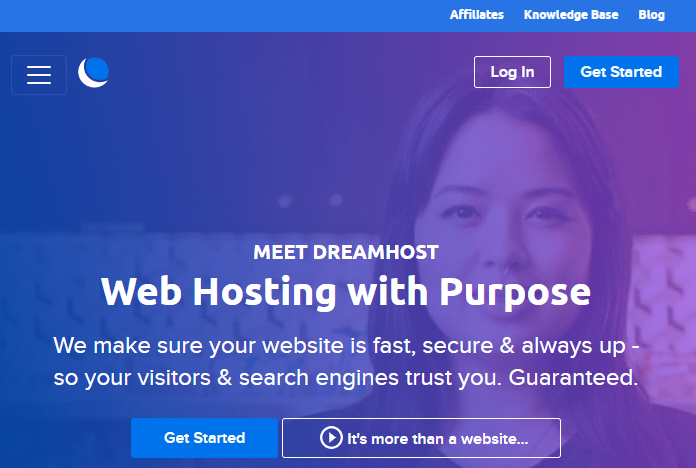 This company is pretty old in the business of domain address providers. The registration fee begins at $11.95 per year. But again, if you pair domain registration with web hosting services, then you have the option to obtain the domain at no cost for an unlimited period. You can also avail of Whois protection free of charge.
Key Highlights:
Provides SSD (Solid State Drive) storage to speed up the website.
Offers cloud hosting, VPS, and dedicated servers.
11. 1&1 IONOS
This is another exclusive domain registrar where you can register a domain and also purchase web hosting packages. You can avail of a free domain name for a year if you buy MyWebsite Personal package, and you have to be a new customer to avail of this offer.
Key Highlights:
Discounts on web hosting packages.
Provides VPS (Virtual Private Service) and cloud service.
Conclusion
You need to always remember that whenever you are deciding to host your own website whether meant to be an eCommerce website, or an educational blog, choosing a unique name always does the trick in obtaining a cheaper domain.
Thus, from this post, you have learned a great deal about how to find the best domain registrars for you alongside the detailed features offered by popular companies.
Snigdha is a technical content writer with expertise in the field of science & technology. Though she has a very diverse academic and professional profile yet she finds writing to be a creative form that she was unable to explore so far. When not writing, she can be found indulging in other forms of creativity like painting or travelling.
Subscribe to Our
Newsletter

and stay informed

Keep yourself updated with the latest technology and trends with TechPout.
Related Posts