10 Best Shareit Alternative for PC in 2021 – Instant Transfer Files

SHAREit alternatives for PC can be hard to find on Google as you get tons of search results, but to help you ease that process we have filtered the 10 best software like SHAREit that you can use and share effortlessly.
SHAREit is a free and effective tool when it comes to sharing files from one PC to another. The software is compatible with most of the operating systems which means every user can easily download and use it. Other than just relying on the basic and default options which are slow. The software is a great choice for sharing but if you wish to explore more features other than just sharing files then you need to look for SHAREit similar apps for PC.
We have heard you and for you, we have shared the best alternative that you can use for various other functions other than sharing files. So without wasting time, let's take a look at the list of software and their offerings.
Best SHAREit Alternatives for PC to Use in 2021
 Check the alternatives to SHAREit for PC below with all the features and offerings.
1. Send Anywhere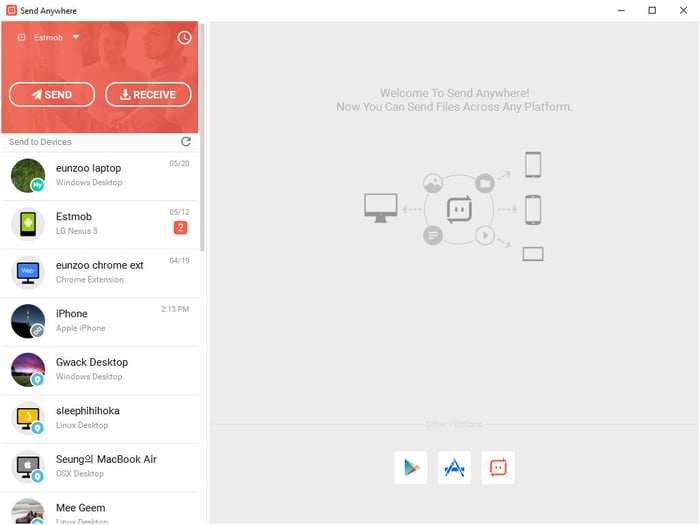 First up on our list of SHAREit alternatives for Windows is  Send Anywhere. The software is a great competition as it is one of the most downloaded software for sharing files and folders effortlessly. Using the software, you can easily share all major files like music, documents, images, videos, and others. Unlike other files sharing software, it offers you a feature that you can use to protect all your files with a passcode. The files can only be opened after the passcode is entered correctly, which means no one other than the sender and receiver can open the files.
Pros
The software uses Wi-Fi direct to help you transfer fast and effortlessly
It has a secured protocol for transferring files
You get an in-built audio and video player for previewing files before sharing
The software offers a shareable link which is valid for 48 hours
You can use this software for sharing files from your mobile device to your PC
Cons
The software asks for several permissions which can be irritating
---
2. SuperBeam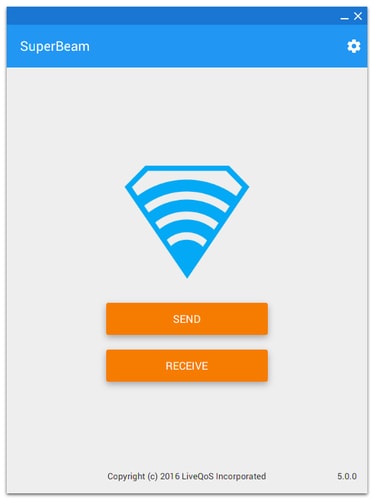 As the name suggests this is a very fast software when it comes to sharing files. Its fast nature has helped it to gain the second position in our list of SHAREit like apps for PC. The software work really smooth and you can easily connect the devices using QR code or NFC, unlike other software where you need to pair device using Bluetooth or Wi-Fi direct. The best part about this alternative of SHAREit for PC is that you don't have to download the software. If you want to transfer files you can proceed further with the web interface and save space on your PC.
It keeps a track of all the transfers and you can check them all in the history. Other than this it supports all file formats including APKs, audio, video, photos, and documents. You can share files in no time using SuperBeam easily irrespective of the size of files.
Also Read: 10 Best File Sharing Software for PC – Online & Offline Transfer Files
Pros
The transfer speed ranges from 20-40 Mbps on average which can shoot up to 75 Mbps depending on the device
The software is available for all the version of Windows and Android
You can easily set the theme depending on comfort
You can transfer files using the free version too
Cons
In the free version, you can encounter a lot of ads that can be irritating
---
3. ShareAll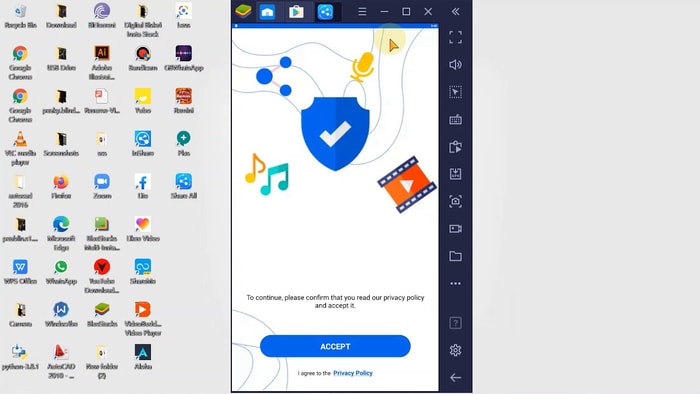 Next up on our list of SHAREit PC alternatives we have ShareAll. It is great software as you can easily share all your images, music, audio, documents, APK, and other files. The software offers 300 times better speed than the usual Bluetooth transfer which means you can share all your files within minutes.
The best part is even if you are not connected to the internet you can share files. The software keeps your files safe and moreover offers password protection for double security. Apart from this, there are many other things which may help you understand the worth. Check the pros section for detail.
Pros
The software has a very easy interface that can be adapted by anyone
You can easily share files quickly in time
It has a multi-language support
You can update software and clean junk using ShareAll
Cons
The software contains ads that can be annoying
---
4. Xender
Xender is one of the most used apps like SHAREit for PC. The software doesn't require much from your PC, as it is compatible with most of the versions on both PC and mobile. You can easily share files like pictures, music, videos, and documents with Xender. The best part is that the software works really fast and in no time you can share files. It was released in 2015 and since then the software has been getting regular updates to help users in a better user experience.
Also Read: Best Xender Alternatives for File Sharing & Transfer
Pros
Fast and easy solution for sharing files
It is free to use software that has no additional charges
You can share with no limit
The software supports cross-platform transfer too
Cons
Adapting to the application's interface can be tough for the first time
---
5. Zapya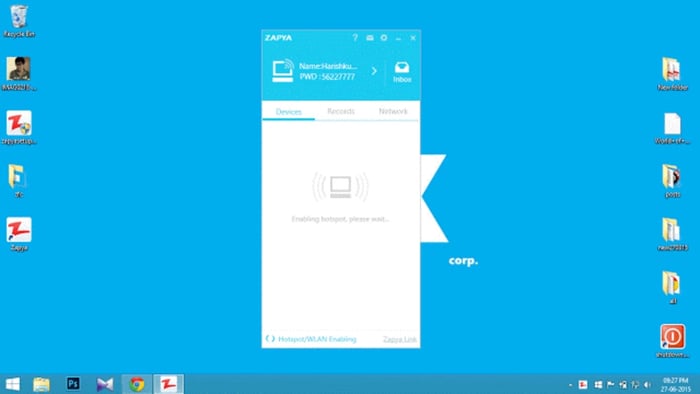 Zapya is another app similar to SHAREit for PCs. The software may not be famous like others but it performs great when it comes to sharing files in bulk. The software has a specialty of sharing bulk files in no time while others offer file sharing only. Irrespective of the file size you can easily share them with any device you want. Zapya is compatible with most of the mobile and PC versions.
In mobile phones, the app requires shaking gestures to connect with other devices, and then you can select the files to share. The process requires two simple steps to transfer files.
Pros
The sharing speed is 128 times better than Bluetooth
It is compatible with various Android, iOS, Windows, and Mac versions
You can easily share all your data at once
You get several gestures that can be used as shortcuts for pairing
Cons
Other competitors offer better speed while transferring
---
6. AirDroid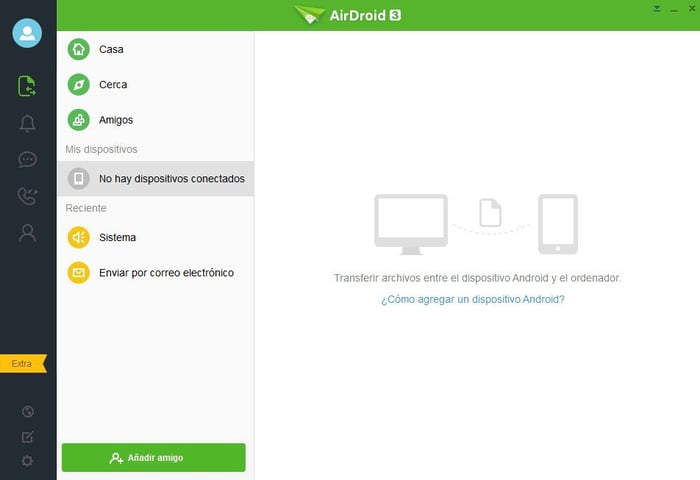 AirDroid is a great SHAREit alternative app for PC as it offers solutions for business, personal and remote access. Using the software you can easily access your mobile device and perform various tasks from your PC only. The task list also includes sharing files as the software is compatible with all the operating systems. You can easily share files from one device to another in no time. If you wish to share files without installing the software that to you can do using the AirDroid Web.
Also Read: 7 Best ES File Explorer Alternative Apps For Android In 2021
Pros
It offers solutions for all your problems
You can easily share files of all extension
It lets you control your mobile device from PC
Cons
You won't get much features in the free version
---
7. Feem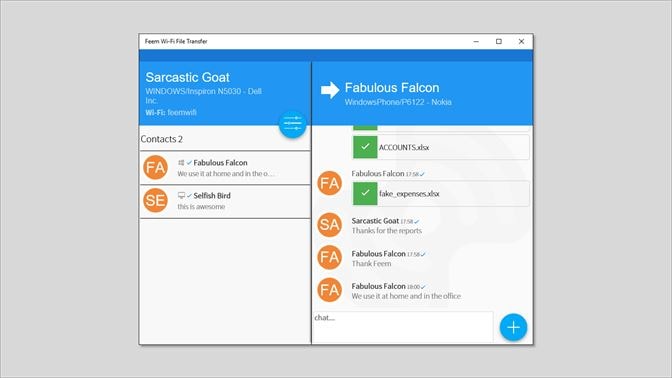 The next SHAREit alternative for Windows is Feem. The software lets you share files easily without network, server, and limits. Though the speed of the software isn't fast as compared to other competitors, you can definitely have a better speed than Bluetooth. The speed of transfer is 50X better than Bluetooth where you need no other connection or server for sharing.  The best part is you can pause and resume the transfer whenever and wherever you want. The software does not limit that.
Pros
The software is compatible with all the devices and OS
All your files shared are safe as Feem encrypts them before sharing
You can transfer as many files as you want
The software has an in-built chat feature where you can communicate and share links and other information
Cons
Speed is less as compared to other SHAREit similar apps for PC
---
8. Instashare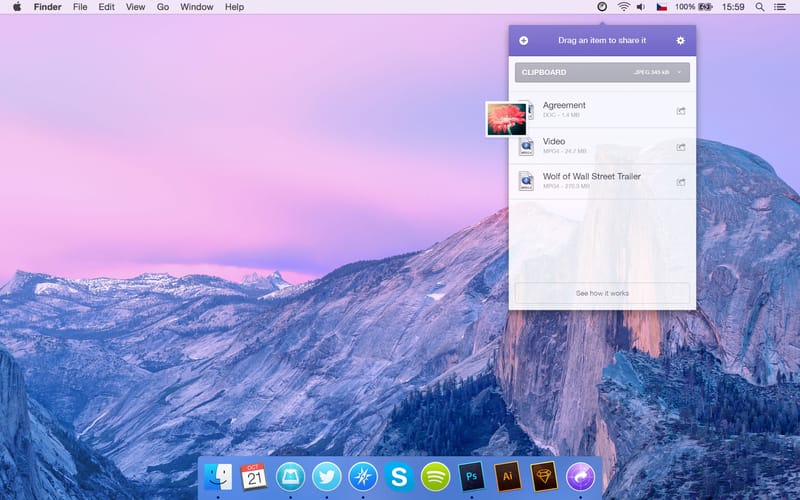 Instashare is a great software for all users whether you are new to sharing files or you have been doing this for a long time. The software has a very easy-to-use interface that can be easily understood and worked with. You can easily share files irrespective of their type. You can share music, audio, pdf, documents, and other types of files easily.
Also Read: 7 Best Pinterest Alternative Sites & Apps You Should Use in 2021
Pros
This alternative for SHAREit for PC is open source and doesn't require any registration
You can share files of any extension with any limit
The software offers a secured transfer between the device without creating any copy on the cloud
It is compatible with older versions of PC too
Cons
This is a paid software and you need to purchase it before using
---
9. Windows Nearby Sharing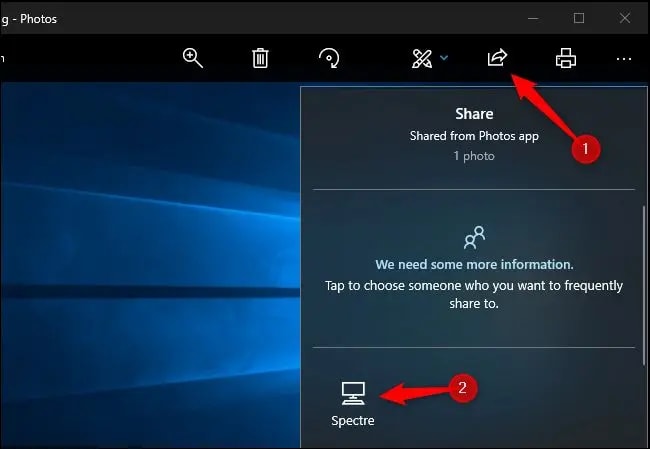 Last on our list of best SHAREit alternatives for PC we have Windows Nearby Sharing. This is a default tool that all the new Windows users get. Using the tool you can simply share files with other Windows PCs. It works similar to all the other alternatives to SHAREit for PC. Though this is a Windows tool so I would not find it on mobile devices. To proceed with sharing with this tool both the device needs to be on the same Wi-Fi.
Pros
You can easily share all your files without even having a dedicated software
The sharing tools work better than Bluetooth
Sharing with Windows Nearby Sharing is very easy and every user can easily perform it
Cons
You need to have Windows 10 to use this tool
Using this tool you cannot share files with other devices
---
10. File By Google (Mobile)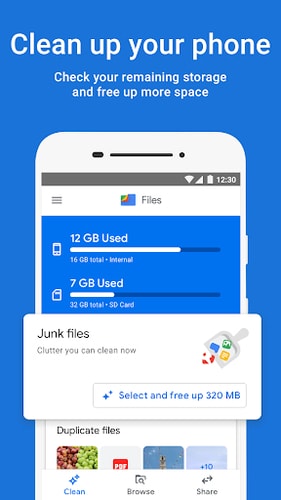 Google is the most trusted and popular name when it comes to software and applications for both mobile and PC. In the list of software like SHAREit for PC, we have an entry from Google. The Google File is a great software that you can use for sharing and receiving files. Using the software you can easily share files of various domains like videos, music, application, and documents. For sharing files you don't have to have an active internet connection, it works perfectly without the internet too.
The best part about this SHAREit alternative for PC is that it is free from ads and other interruptions. It keeps all your files and folders sorted in a defined manner so that you can easily find them when needed.
Also Read: FlashScan: Best Alternative Scanner App For CamScanner
Pros
The software works effortlessly without the internet
The transfer speed can go upto 480 Mbps which is very fast
All the files shared are encrypted for security
You get the estimate and time and size remaining for the transfer
Cons
The software is only available for Mobile devices
---
Conclusion: Best Alternatives to SHAREit in 2021
Now that you have read the list of best SHAREit alternatives for PC, you can easily figure out the best alternative and then use it for sharing all your files easily in no time. All the software on our list has a different set of features and offerings which can interest you. The last software on our list is only available on mobile devices but it is expected to launch for PCs soon. If you have any suggestions regarding the article, please drop them in the comments section. We would love to hear from you.
Tanmay is a technical writer from the field of mass communication. He aims to communicate the best of the technology to the readers through his write ups. If not writing you can find him with his camera capturing nature and exploring the unexplored world.
Subscribe to Our
Newsletter

and stay informed

Keep yourself updated with the latest technology and trends with TechPout.
Related Posts