7 Best Pinterest Alternative Sites & Apps You Should Use in 2021

Pinterest is an eye candy which, over recent years, has become a favorite destination for those who want to satisfy their 'creative junkie' side. It is useful and beyond just being a utility tool because of the millions of those enchanting ideas on arts, food, fashion and whatnot. Besides, it is one of the favorites for bloggers from all the dimensions, and those who love adore aesthetics more than anything. 
But when it comes to something full of ideas, arts and everything else, let us tell you that watching the ever-rising craze for Pinterest has given the market multiple Pinterest alternatives that users can make use of. We have picked the best Pinterest alternatives that deserve a try. But wait, what is exactly Pinterest?
What is Pinterest?
Pinterest is a search engine (the visual one) which gets you to explore the pins displaying the ideas on your topic of interest including recipes, fashion, home, arts and more. It lands the whole new set of different ideas (images) that you can seek to reignite the inspiration within you. When you like any idea/inspiration, you can simply create a board and save those pins you have found to the board. It helps your favorite pins to remain organised and easily accessible. Besides, you can use your board to add ideas inspired by your own self and share your creative world on this wonderful platform.
Best Pinterest Alternatives in 2021 For Design & Visual Inspiration
If using Pinterest is not slaking your thirst for ideas, let us offer you some relief with this list of 8 best sites like Pinterest that can help you spark your inspiration just like Pinterest.
Here are the apps/sites that make useful and best alternatives to Pinterest:
1. We Heart It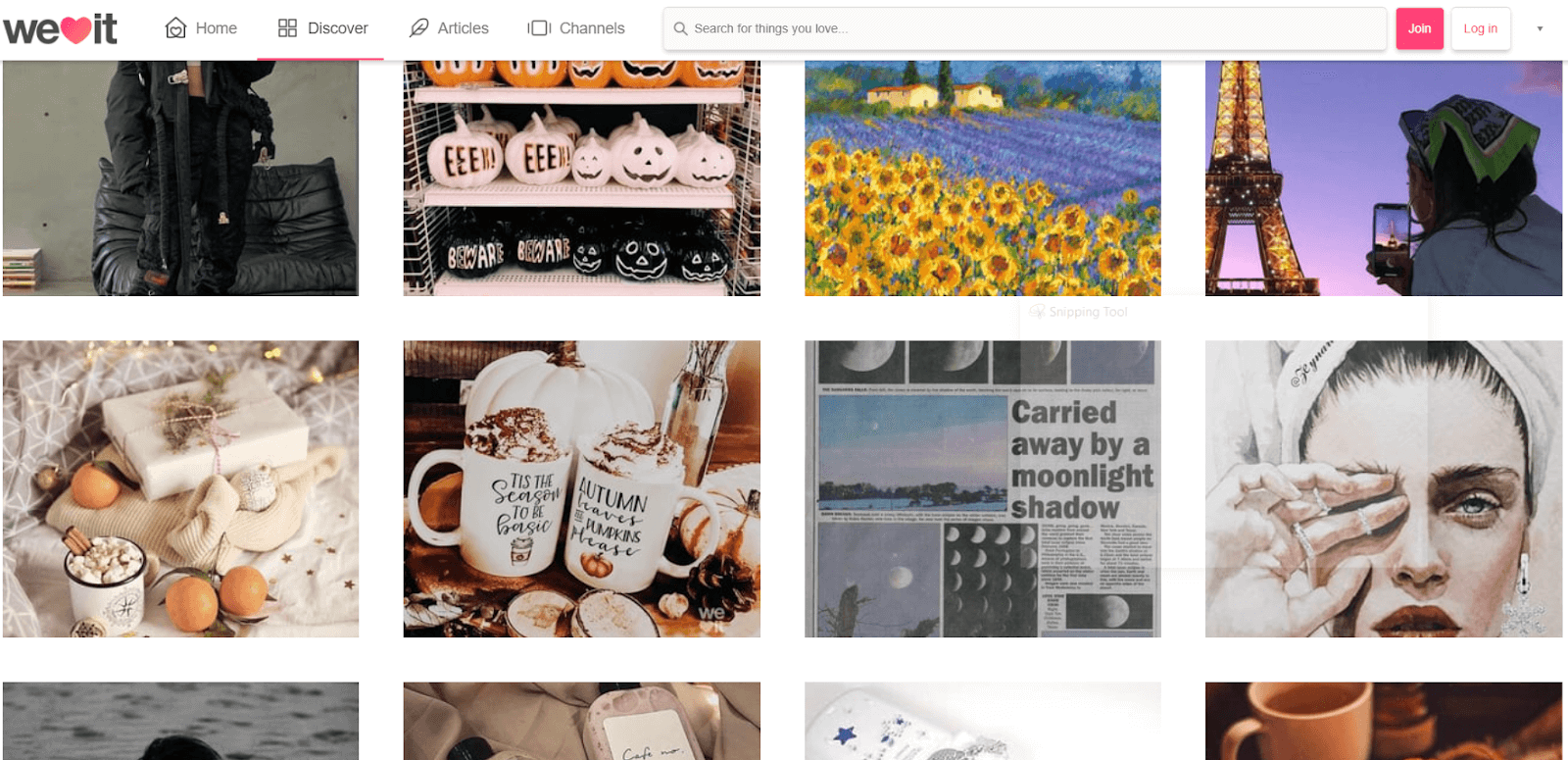 Admit it or not but everyone needs that teenage fancy every once in a while, be it due to the demand of content or because it is simply what your mood craves for. Well, to complement this idea We Heart makes probably the best Pinterest alternative out there. 
Read Also: Best Tumblr Alternatives For Creators & Bloggers
This 'teen' bud of Pinterest has its lights on the college-going girls. It has a pretty interface and it allows you to follow and share the ideas. It might disappoint you as it lacks that pinning feature like Pinterest but those wow some teenage-centric ideas are too good to skip.
---
2. Dribble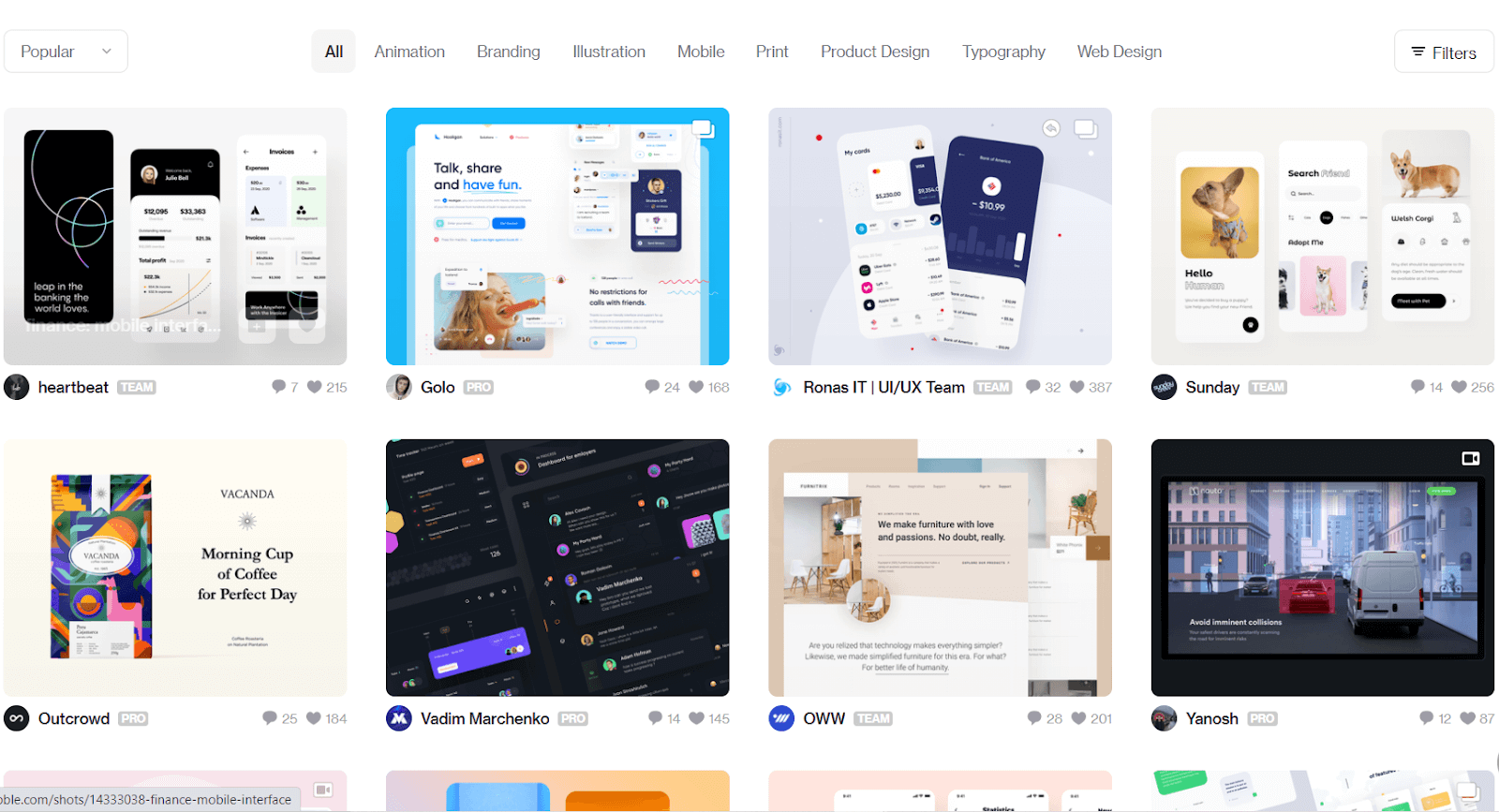 To all the designers who are struggling to fetch a magical idea, this one may be the answer. Dribble makes one of the best Pinterest alternatives for designers. It offers different ideas focussing on the posters, logos, sites and arts. 
If you are looking for a technical tutorial to gain more depth on different designs then this one is certainly a match for your search. It has an interface which appears to be similar with that of Pinterest and you can find and join the network of other designers here to share your creations and start with collaboration.
---
3. FoodGawker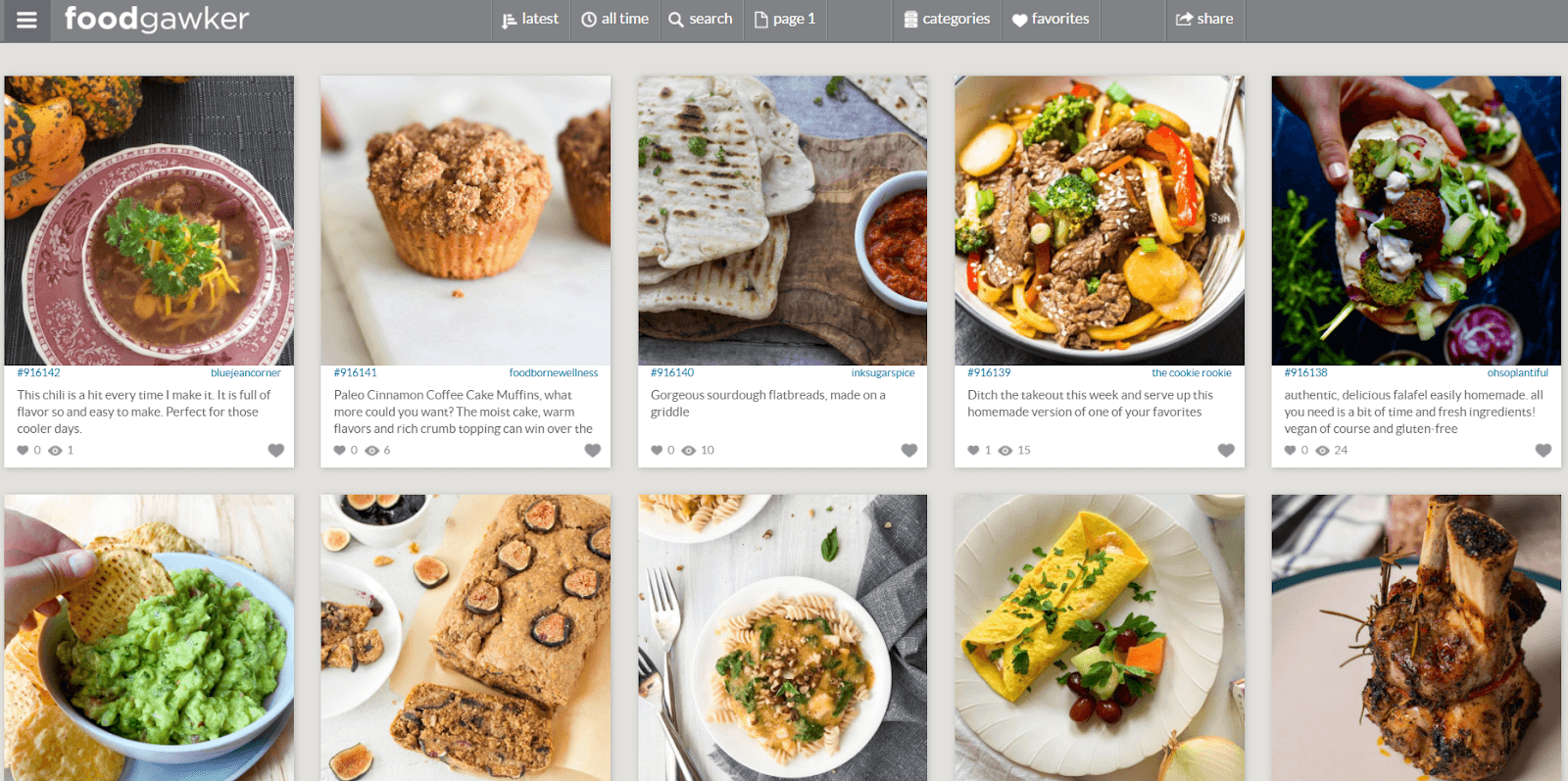 FoodGawker is yet another Pintetest alternative site to help you explore your taste buds. If you are containing that hunger for new recipe ideas then it is the time to wave goodbye to the struggle. This social site allows you to share your foodaholic ideas here. 
You can share and view different images and content based on new recipes. Besides, this site is well-curated and is easy to use. If you want, you can also submit the images or links to the editors for posting them. However, these submissions get reviewed before being posted in order to keep from any content that is not related to food.
---
4. Designspiration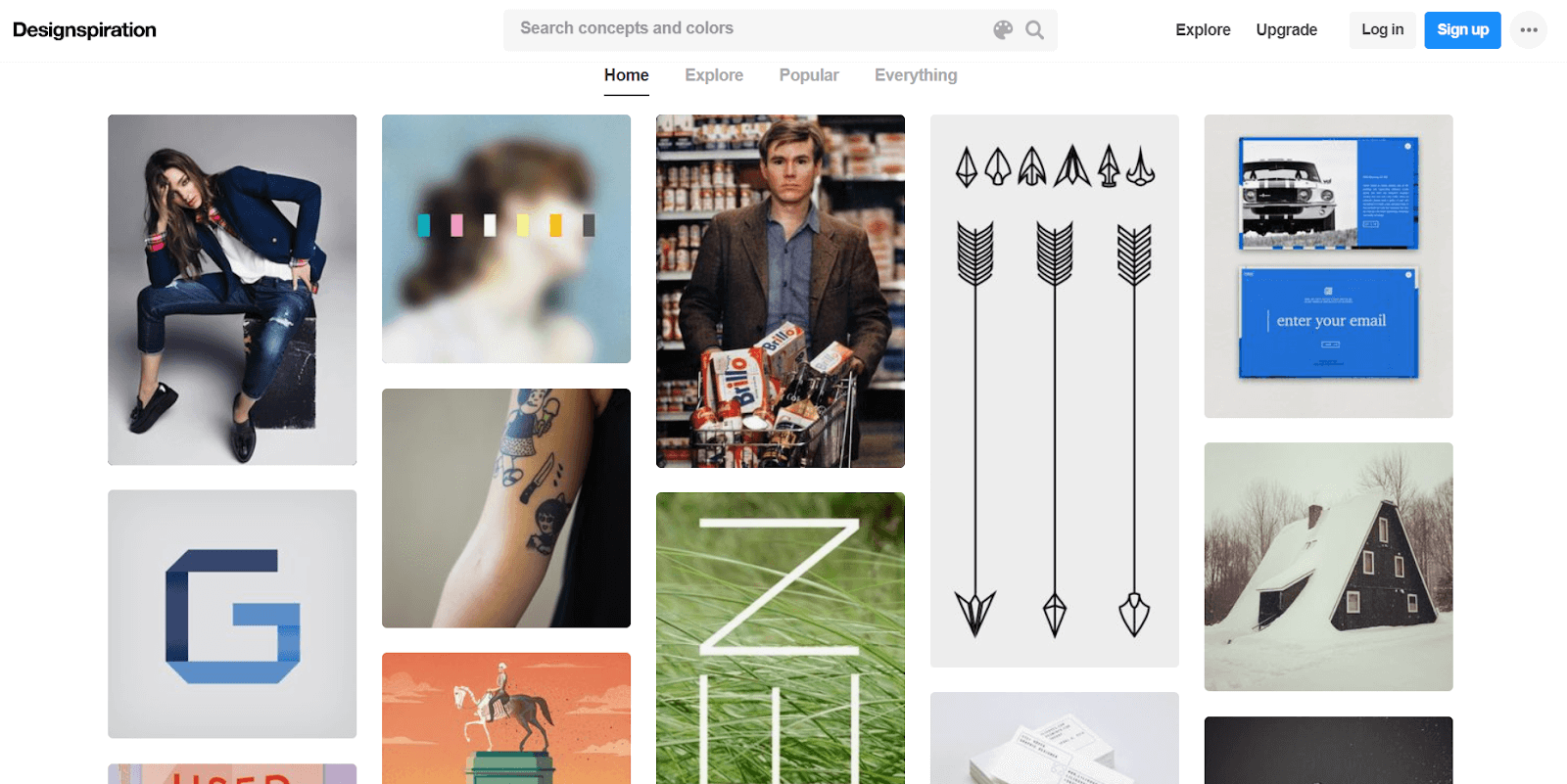 Here is the perfect Pinterest alternative for designers. If you are seeking design ideas and inspiration then register yourself on Designspiration. It is a wonderful platform to explore and offer ideas. It features dynamic searching and you can save the ideas that you love and wish to use in future. 
Besides, on this platform you only see what you wish to see filtering out the irrelevant topics that don't offer any purpose to you. It does not much to be distinct from Pinterest but it has the best of both worlds to offer to the designers that you can easily find in the ideas posted there. So, if you are a designer, this one is probably one of the best sites like Pinterest that you can use in 2021.
---
5. Hometalk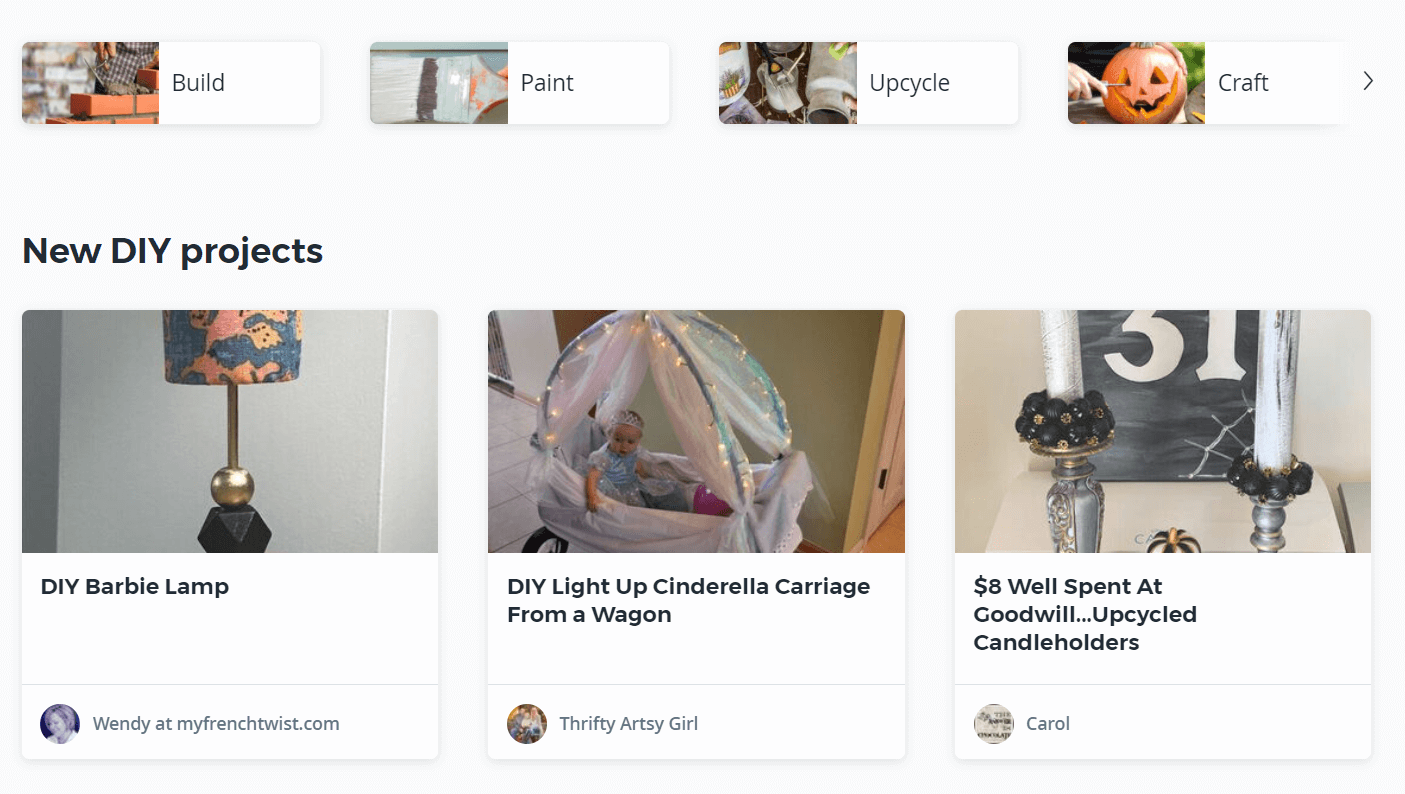 If you like a dose of some home decor ideas from time to time to inspire the best ones in your own home, let us tell you, Hometalk is one of the best alternatives to Pinterest to do that. While using it, you might feel it to be Pinterest as from its interface to its ability to let you pin, it resembles Pinterest. 
The difference is that it focussed only on the home decor ideas. It offers DIY projects, kitchen decor and windows to the garden ideas, you can share and view images here. If you want more stunning home decor ideas that should also be diverse, then try Home Decor.
---
6. DudePins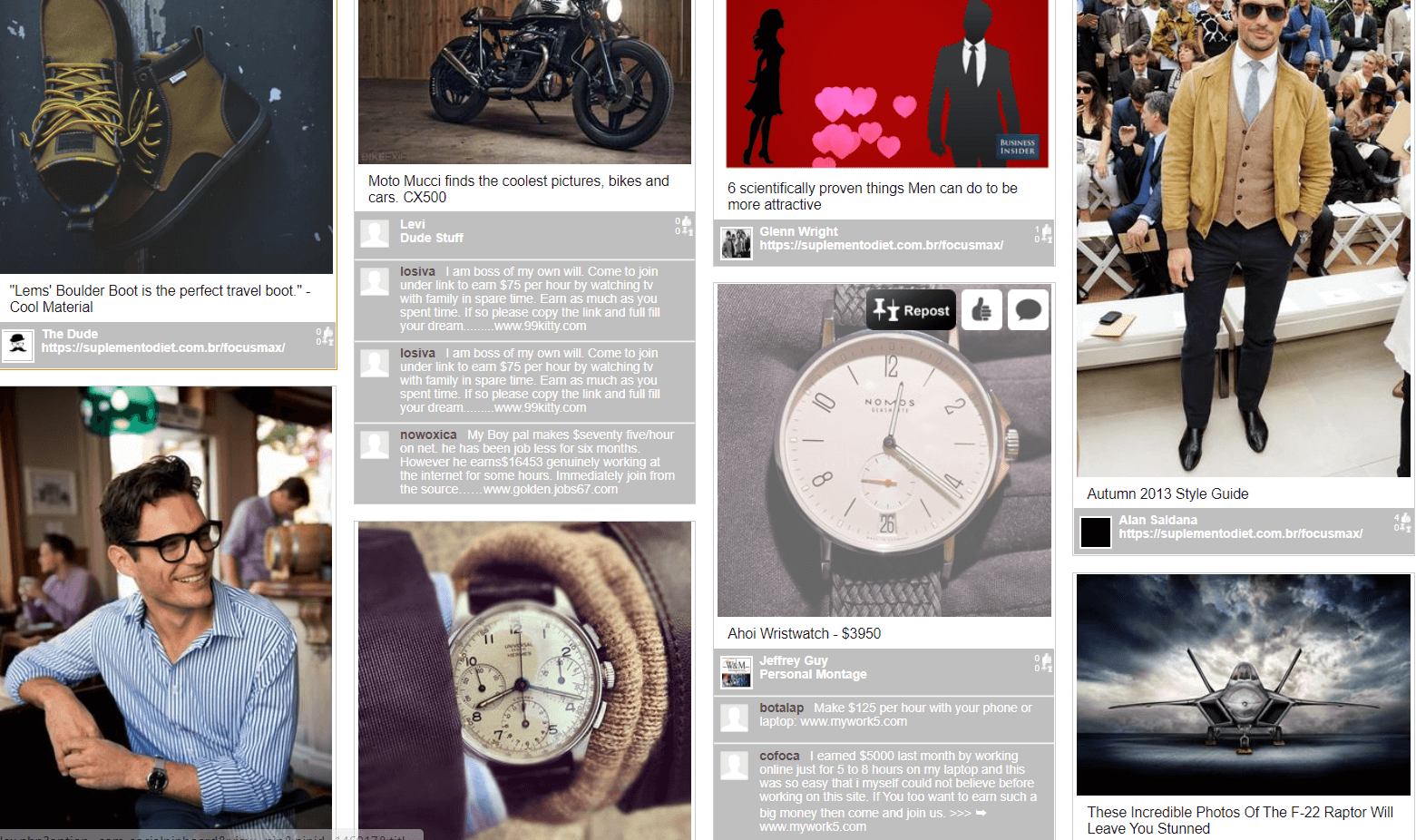 DudePins is a men-centric platform which makes one of the best Pinterest alternatives to be available out there. It is just like We Heart It for Men. It features an abundance of features to offer dynamic ideas to men on style, sports and almost everything that a man of any age can ask for. 
It offers convenient search capabilities but its interface might not appear to be appealing to you. However, if you are willing to explore mature and stunning content on topics related to men, then you can register yourself here to make the most of them.
---
7. PearlTrees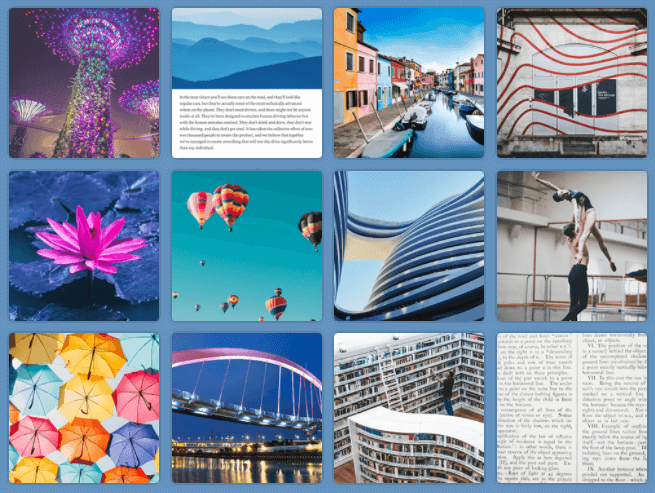 If you are into using an appealing interface then PearlTrees is worth the try. It is an amazing alternative to Pinterest which displays the similar content to any idea under trees. Although, it does not give you an option to pin the idea or create a board but if you wish to save any idea then you can simply add pearls to it. 
Read More: Best Hero Forge Alternatives To Create Characters
Besides, you can follow the different types of trees related to any topic under different categories. You will find resemblance in its categories and ideas with those of Pinterest and it makes a platform which you can definitely make a use of.
---
Collect More Ideas from the Best Pinterest Alternatives
So, you just came across many such platforms that make wonderful alternatives to Pinterest and can probably add another life of ideas to your pinboard. While there is no denying in the fact that Pinterest has burgeoned as a grand name in the world where you look for unparalleled ideas and a bountiful of inspiration, these Pinterest alternative sites can ease your hunt and stick more ideas to your head. Tell us about your favourite one among the ones mentioned above. Which Pinterest alternative do you prefer? The comment box awaits your response.
Jyotsana is a technical writer with a non-technical background. An eye of detail and a knack for writing helps her to write technology related content.Apart from writing, she is a coffee connoisseur and an aesthete who rejoices in poetry and music during leisure.
Subscribe to Our
Newsletter

and stay informed

Keep yourself updated with the latest technology and trends with TechPout.
Related Posts