You may go through this article to learn about the top paid and the best free screenshot tools for Mac.
Screenshots make it easy to record and share crucial information like error messages. Moreover, they also serve as excellent guides when troubleshooting an issue. However, since capturing the screen on Mac is quite a complicated task, the best screenshot app for Mac comes in handy when you wish to record the screen hassle-freely.
If you are looking for the best screenshot tools for Mac to capture the screen to save important information, this article will help you find it.
Through this write-up, we enlist the best snipping tools for Mac you may use to store the on-screen content when you cannot download it. Without any further ado, let us begin with them.

Best Free Screenshot Apps for Mac You Should Use
Here are our top picks for the best screenshot tools for Mac (free and paid) you may use this year.
1. Snagit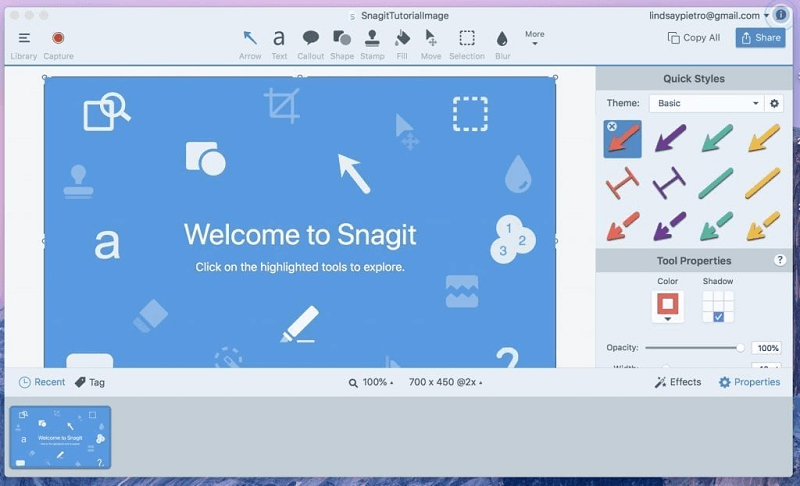 Let us introduce you to Snagit. It is among the best snipping tools for Mac for a variety of reasons. Some of them include recording of on-screen content as videos, support for animated GIFs, and a lot more.
Moreover, it also boasts excellent tech and community support to assist you in case you experience any issues. Furthermore, the following features also contribute to making Snagit one of the best screen capture tools for Mac.
Features of Snagit
Captures the entire desktop screen, single window, or a particular region, depending on what you choose
Option to extract the content and paste it into some other app effortlessly
Screenshots of the on-screen content with horizontal or vertical scrolling
In-built tools for annotating the screenshots
Conversion of GIFs to share them on social media platforms
Trimming option to remove unneeded sections from the screenshot
Sharing of screenshots on platforms like PowerPoint, Google Drive, Excel, YouTube, etc.
Also Read: How to Record a FaceTime Call on iPhone and Mac
---
2. LightShot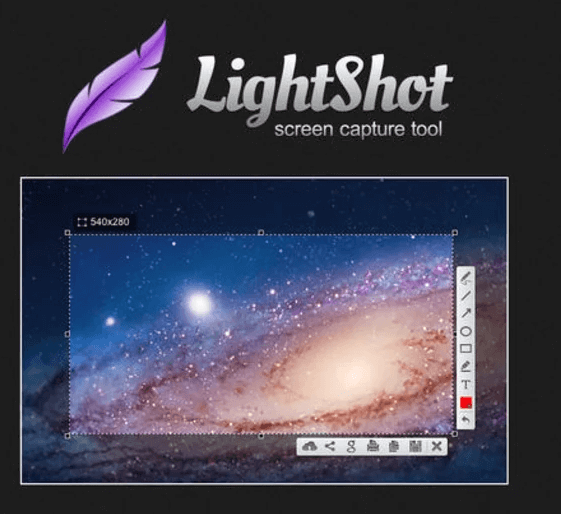 Next, we have LightShot. It is among the fastest and easiest applications on this list, making it one of the best free snipping tools for Mac.
Talking about the features, LightShot boasts many useful features, such as an easy-to-use editor to add arrows, lines, and text to the captured screenshots. In addition to it, below is all you may need to know about LightShot.
Key features of LightShot
Screenshot sharing to Facebook or Twitter
Reverse image search option to find images on the internet that are visually similar to the captured images
Generation of a shareable link for your screen captures through the printscr tool
---
3. CleanShotX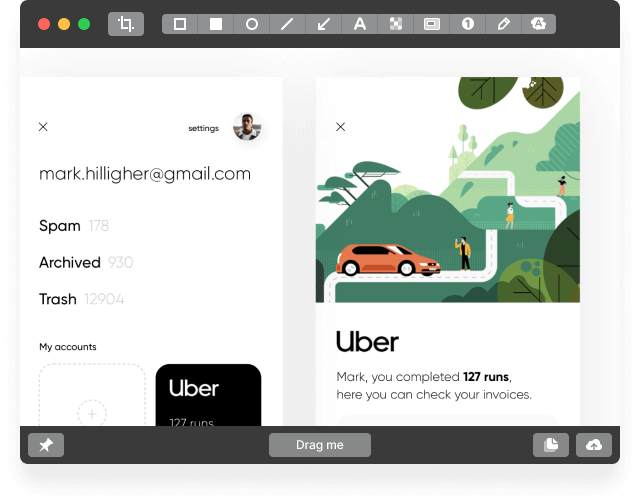 We cannot skip CleanShotX when discussing the best screenshot tools for Mac. It offers many unique features that may be unavailable on other applications.
Some incredible features of CleanShotX include an option to select the screenshot's background type, adjustments of shadows, and the ones shared below.
Key features of CleanShotX
Crosshair and magnifier tools to capture the screenshots better
A plethora of capture modes in screen recording
Options like quality, output format, frame rate, etc., to control various aspects of video recording
Lets you include your webcam feed in the recording
A lot of tools like pixelate, crop, highlight, etc., to annotate screenshots, edit the recordings and screen captures
Combining multiple photos into one with only a few clicks
OCR to capture text that you cannot select
Pinning the screenshots to the screen
---
4. Markup Hero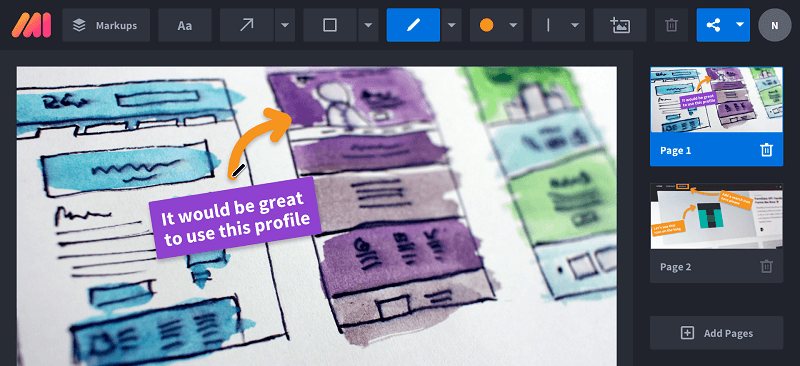 Talking about Markup Hero, it is also among the best screenshot apps for Mac for quite a lot of reasons. With this application, you can capture screenshots, edit and share them with anyone.
Moreover, Markup Hero boasts a Chrome extension that you can use to perform scrolling screenshot capturing of any tab on the move. Along with this, the following are the other features that make Markup Hero one of the best free snipping tools for Mac.
Features of Markup Hero
Useful annotation tools like lines, text, pens, arrows, etc.
Color adjustment of the annotations, image flipping, and rotations
Availability of content cropping options and addition of extra pages
Google Drive and Slack integration
---
5. ScreenToLayers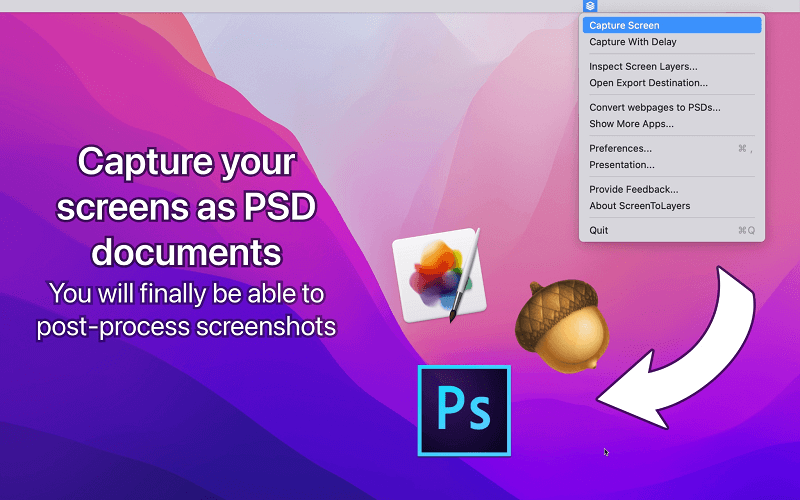 The next name on our list of the best screen capture tool for Mac is ScreenToLayers. It provides a lot of options for screen capture. For example, it lets you take screenshots as PSD, making it easier for you to edit them in Photoshop.
Moreover, the following features are also a reason ScreenToLayers is one of the most desirable choices as the best screen capture tools for Mac.
Features of ScreenToLayers
Menu bar icon to perform quick and efficient operations
Option to capture the whole screen, a particular part of the screen, or take the screenshot after a delay
Framing and shadow options to make the presentation better
Compatibility with all major platforms for editing, such as GIMP, Pixelmator, and Photoshop
Also Read: Best Game Recording Software for Windows PC
---
6. Shottr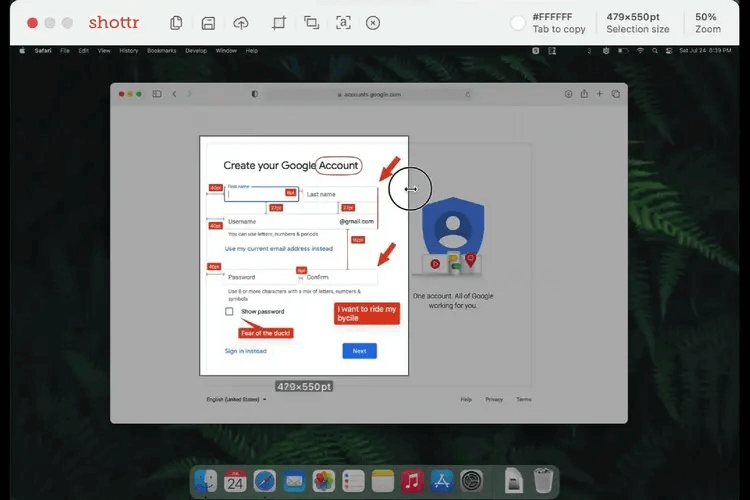 It becomes essential to talk about Shottr when it comes to the best free screenshot tools for Mac. The most attractive thing about this application is the hotkeys that make it easy to capture screenshots.
Moreover, Shottr is among the most lightweight, snappy, and reliable applications available currently. Let us look at the key features that brought it to the list of the best snipping tools for Mac.
Features of Shottr
Capturing of full screenshots, predefined area, active window, delayed screenshots, or scrolling screenshots depending on your requirements
Power-packed editing tool
In-built OCR option to copy the image text
Options to select screenshot background, choose capture format and customize various other settings
---
7. Droplr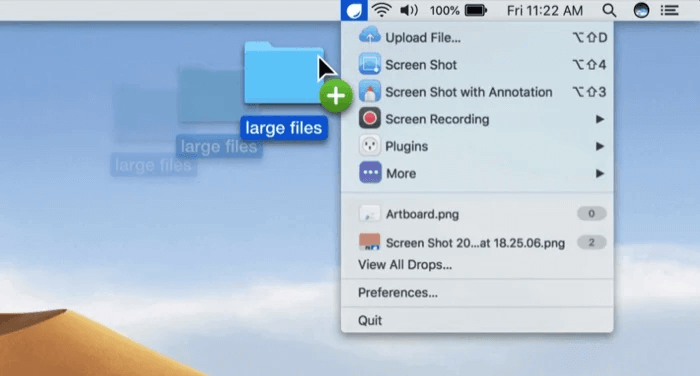 Let us now take a look at Droplr. We think it is worth mentioning as one of the best free screenshot tools for Mac due to its ease of use and a variety of interesting features.
Speaking of features, Droplr comes with full-screen and partial GIF and video recording amongst other options that are shared below.
Features of Droplr
Option to add webcam for a more personalized recording
In-built editor to edit screenshots and recordings
Availability of a variety of annotation options
Automatic saving of the screenshots to the Droplr cloud
Saves screenshots locally and allows you to share them via Slack or email
---
8. Skitch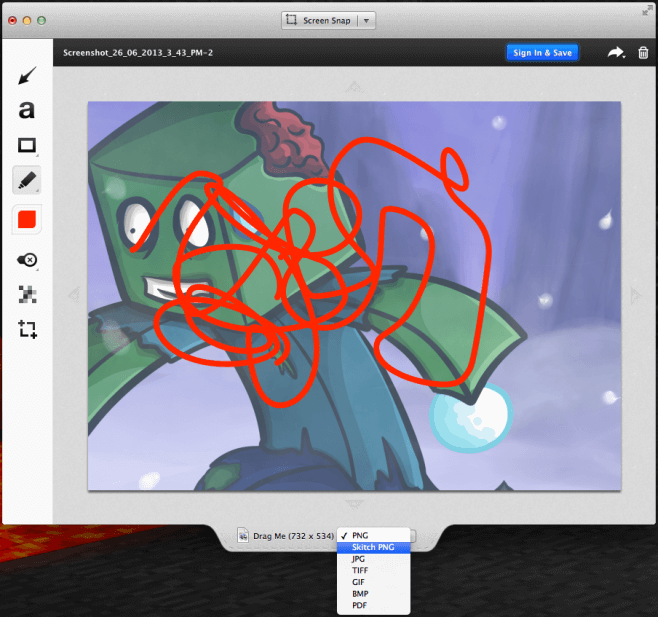 Concluding this list without Skitch would be unfair. Skitch is among the most popular and best screenshot tools for Mac. It boasts a variety of screen-grabbing options, such as capturing screenshots in full-screen mode, recording dedicated sections, or taking delayed screenshots.
Apart from that, below are some more features that make Skitch deserving of this position as the best screen capture tool for Mac.
Features of Skitch
Useful screenshot annotation options
Screenshot cropping to focus on the main subject
Lets you pixelate details like names and contact numbers to hide them
Saves screenshots in a variety of file formats
You may share screengrabs via AirDrop
Option to save screenshots to Evernote
Also Read: Best Audio Recording Software For Windows
---
9. Monosnap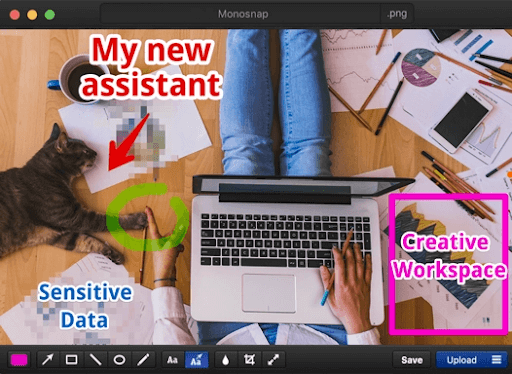 We would like to conclude the best screenshot apps for Mac with Monosnap. It is a user-friendly tool with a variety of editing options (like annotation), a blur feature to hide your private information, and many other exciting features.
Let us look at all the fascinating features of Monosnap that make it attention-worthy.
Features of Monosnap
8x magnifier for accurate cropping
One-click snapshot capture
Lets you directly upload recorded videos to Monosnap or YouTube
Allows you to highlight details when recording a video
You can capture timed screenshots
Availability of 2 GB of cloud storage for free
Supports integration with third-party apps like CloudApp, Evernote, and Dropbox
---
Concluding the Best Screenshot Apps for Mac
This article brought to light the top paid and the best free screenshot tools for Mac. You may take a careful look at their features and choose the one that fulfills your needs the most.
If you think some other excellent paid or the best free snipping tool for Mac should also form a part of the above list, you may share it in the comments. We will try to review and add the same as soon as possible. Also, do let us know if you liked this post or not.
Niharika is a passionate soul who finds immense satisfaction in putting all her thoughts in writing. Being a technology enthusiast, she loves learning new things about tech and making everyone technologically literate through her articles. When not composing tech articles, you can find her bringing characters to life in her fictional stories, reading something intriguing, or spending time with her near and dear ones.
Subscribe to Our
Newsletter

and stay informed

Keep yourself updated with the latest technology and trends with TechPout.
Related Posts