7 Best Safari Browser Extensions for Mac in 2023

Here is a list of some of the best and must-have Safari browser extensions for Mac to make your usage easy and feasible. 
Safari, much like Chrome, is more than just a simple web browser; it also offers extra functionality that can be activated in a matter of seconds by installing plugins known as Safari Extensions. Safari browser extensions, which are a kind of add-on, are now available both packaged with relevant Mac programs and via the App Store.
It doesn't matter whether you're seeking methods to increase your productivity, find simple ways to save money on your purchases, or find ways to make your time spent surfing the web more enjoyable; Safari extensions for Mac are there to meet your needs.
So. without any further ado, let's check out some of the best and most trusted Safari plugins or extensions for you in 2023.
Top 7 Best Safari Browser Extensions for Mac of All Time for You in 2023
If you want the ease of working on your Apple device, then take the help of these Safari browser extensions. Try out any of all of these extensions and download the Safari addons as per your requirements.
1. TickTick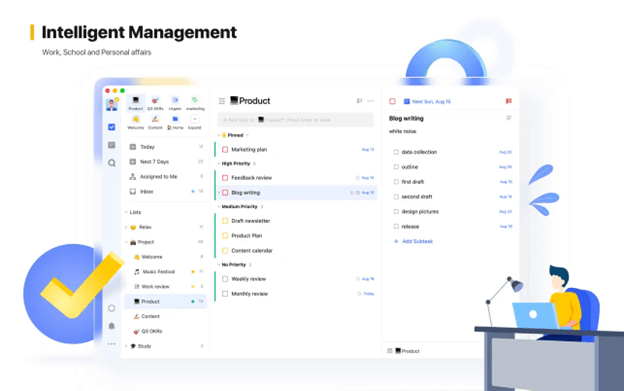 The first on this list of the best Safari browser extensions for Mac is TickTick. Do you keep track of your to-dos with the help of TickTick? You can simply store websites that you visit directly to your TickTick Inbox in order to take action on them, making TickTick one of the greatest task management tools currently available.
Why is this tool one of the best Safari extensions for Mac? Here's the answer. The current URL of the page you're viewing will appear whenever you click the button for the extension that's located in your toolbar. You also have the option of manually entering the text that you want to keep.
After that, you need to hit the Enter key to submit it to TickTick. Your TickTick inbox will have copies of everything you've saved there, all ready and waiting for you to access them.
Download The TickTick Safari Extension
Also Read: Best Free Mac Cleaner Apps to Clean and Optimize Your Mac
---
2. Liner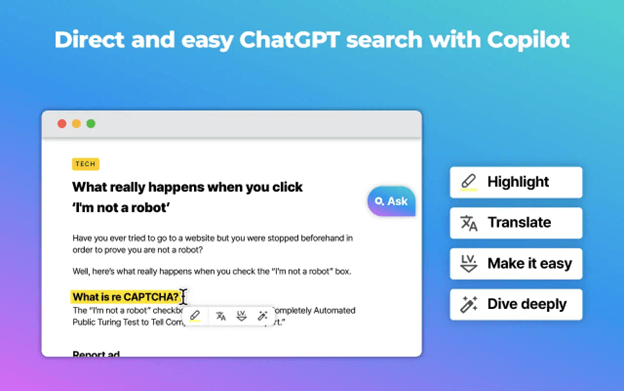 Let's have a look at the one name on this list of Safari browser extensions. Liner is yet another fantastic Safari plugin that may let you capture sections of a web page. This software is perfect for collecting information for your studies or quotations for an article you are writing.
Why is this tool in the list of Safari addons? To emphasize some of the text on the page, you just pick it out first, then click the Liner button. After that, you will have the option to alter the color of the highlighted text, make a remark, or share the text by social media, email, or messaging. Create a free account on Liner, and you'll always have quick access to the highlights you've saved there. Liner is a convenient tool that may be used in place of web clippings to capture specific text with only the press of a button.
Download The Liner Safari Extension
---
3. Notion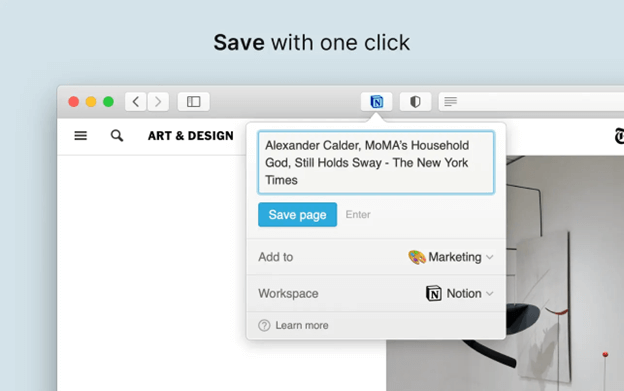 Notion is the next name on this list of the best Safari browser extensions for Mac. Is Notion the program for productivity & note-taking that you favor the most? You may capture & save online pages/text directly to any workspace with the online Clipper that is along with Notion. This is an excellent resource for academic research as well as reference sources for your company.
This is indeed one of the best Safari extensions for Mac. You will see your URL appear in the window of the extension by default; but, you may also copy & paste content from the internet into Notion for creating new pages. After that, all you need to do in Notion is choose the workspace & the location.
Download The Notion Safari Extension
Also Read: Best Free Ad Blockers for Mac [Safari Ad blockers]
---
4. Momentum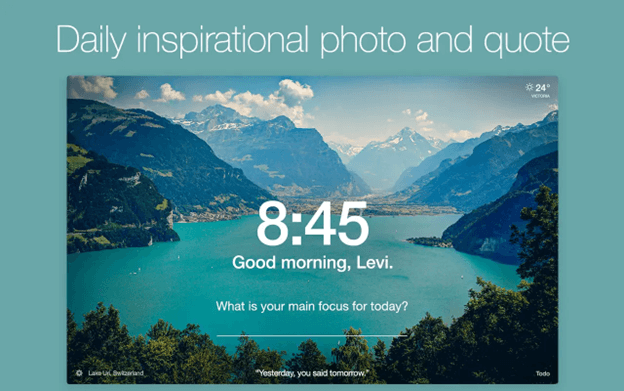 For the next alternative in this list of the Safari browser extensions for Mac, we have Momentum. Momentum adds some flair to your Safari Start page, despite the fact that you may modify the Safari Start page in a multitude of ways to suit your preferences. In addition to displaying a stunning picture, providing access to your preferred websites, providing a local forecast, creating to-do lists, and checking them off, the app also displays a gorgeous image.
You may also add other components to the homepage of this browser extension for Safari, such as a clock, a welcome, inspirational phrases, and images. When you have finished your work for the day, you can utilize the Balance function to temporarily conceal the productivity elements so that you may have some time to yourself during the downtime that you have scheduled. Check out Momentum for Safari if you're looking for a fantastic way to kick off your daily web surfing experience.
Download The Momentum Safari Extension
---
5. Grammarly!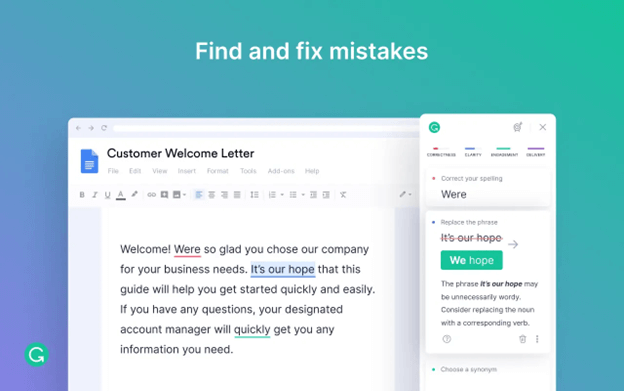 Use Grammarly to check and correct any grammatical and spelling mistakes you may have before sending an email. Even though content marketers, students, and writers use the extension to a significant degree, its popularity among regular users is just as high. In order to leave an everlasting impression on potential employers, professionals who wish to provide a resume that is free of errors are required to utilize Grammarly.
You will need to subscribe to the premium version of Grammarly in order to have access to all of its features. Once you have upgraded to a premium account, you will have access to additional features such as Clarity, Engagement, Delivery, Plagiarism, Goals, and Correctness.
Download The Grammarly Safari Extension
Also Read: Best Uninstaller for Mac to Completely Remove Unwanted Apps
---
6. Mate Translator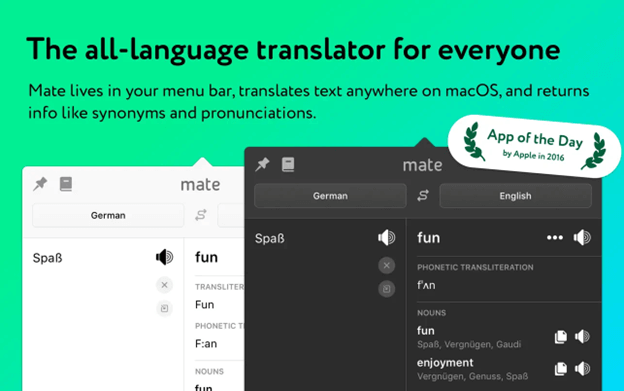 The next on this list of the best Safari browser extensions is Translator from Mate. After some time using it, we can confidently declare that it is an effective language translator that has all of the characteristics that are necessary. This Safari plugin for Mac is notable for its support for over 100 different languages and its ability to translate websites even when the user is not connected to the internet.
In addition to this, Mate is compatible with iMessage, enabling you to translate texts into the language of your choice. You may begin translating in no time at all thanks to the app's nifty home screen widget of the best Safari extensions for Mac.
Download The Mate Translator Safari Extension
---
7. 1Password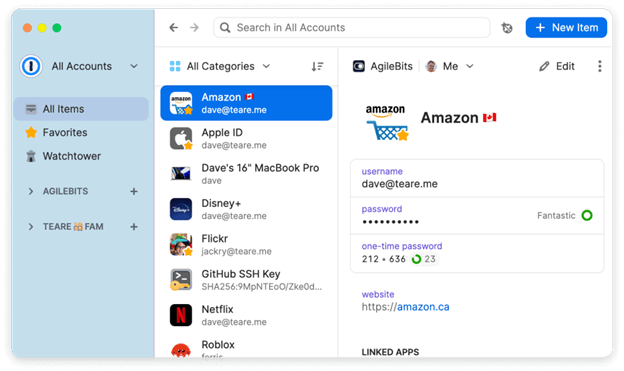 We are ending this list of the top Safari browser extensions for Mac with 1Password. The name of the tool justifies its significance and use. 1Password simplifies the process of managing passwords across several platforms and is widely regarded to be among the finest password managers available.
Using this password manager extension, you will have the ability to generate secure passwords as well as easily enter usernames and credit card details into websites. Most notably, it gives you the ability to establish a number of vaults, which enables you to store all of your passwords separated into a variety of categories.
Using this one of the best Safari plugins, you are also able to utilize categories and favorites, which is another feature that may help simplify the process of managing passwords.
Download The 1Password Safari Extension
Also Read: Best Free Scanning Software For Mac
---
Summing Up: The Best Safari Browser Extensions for Mac in 2023
So there you have it! These are the best Safari browser extensions for Mac that are presently available for installation on Apple devices such as the MacAir and MacBook. The number of useful add-ons available in Safari's extension library is growing gradually but consistently thanks to a number of recent additions. In addition, it is only a matter of time before it has the potential to become one of the most comprehensive libraries of web extensions. It certainly puts Chrome in a position of disadvantage by providing extension support on mobile devices before Google does.
Devesh, being a technical writer, likes to research and write technology articles and solutions to help others. Having great knowledge about the tech world and its working, he likes to pour the same into his write-ups. Before starting any write-up, he likes to pen down his thoughts and flaunt a creative edge in the same. Apart from being a writer, his primary interests include reading books and poems, cooking, and playing video games.
Subscribe to Our
Newsletter

and stay informed

Keep yourself updated with the latest technology and trends with TechPout.
Related Posts