14 Best Program Launcher For Windows 10 in 2021

Are you being bogged down with innumerable apps and files on your desktop screen? Get a program launcher for Windows 10 to ease up your life a bit. Wondering how an app launcher better your life of the blues?
Well, people who love to keep their life and things organized and tidy, for them a cluttered desktop is as worse as a messed up room. So, if you get an application launcher for your Windows 10 PC, then the app can sort the desktop icons, along with making many more significant and useful modifications.
So, what is it that the desktop app launchers do for your Windows 10 machine?
An app launcher can provide quick access to a wide variety of applications stored on your Windows 10 PC.
You can search and find all your important files conveniently from the sea of files you keep creating everyday.
It also helps in freeing up desktop space.
Some Windows app launchers can even facilitate web browsing with the help of a floating browser shortcut.
Some app launchers also help in creating a task list to keep track of your priorities.
You can also create keyboard shortcuts and customize commands.
Therefore, to help you avail such an application, we have listed down the best app launcher program for your Windows 10 PC in this blog.
What are the Best App Launchers For Windows?
Get a glance of the 14 best program launchers for Windows 10 and systematically organize your desktop.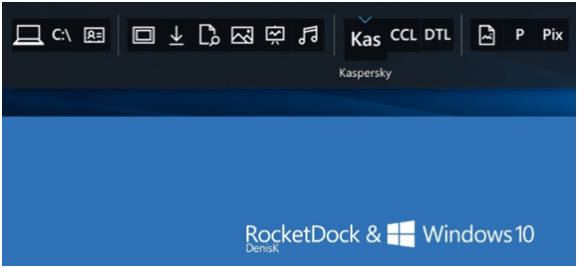 Price: Free
Being on top of the screen, this free app launcher for Windows 10 is quite similar in its design to the macOS X launch toolbar. With readily available shortcuts to launch apps, files, it makes using the computer extremely fast and easy.
Adding shortcuts to the toolbar is easy with a simple drag and drop process. It saves a lot of space on the desktop. It's undoubtedly the best solution to get rid of multiple icons from your desktop and reduce the clutter.
Read More: 12 Best Disk Space Analyzer Software for Windows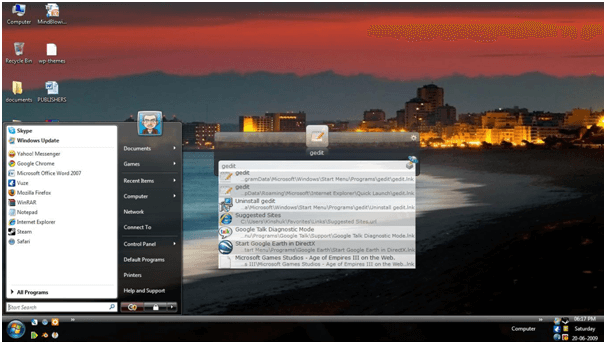 Price: Free
Launching an app is made easy with this best free app launcher and you will never again face any difficulty with your Windows 10 system. The system performs optimally and smoothly with this program launcher and doesn't need you to set up anything as it's ready-to-use after installation.
Once you open this tool it opens as a search bar along with a small control panel icon. You can easily launch programs and files with this easy-to-use app. This program is customizable with many skins and plugins.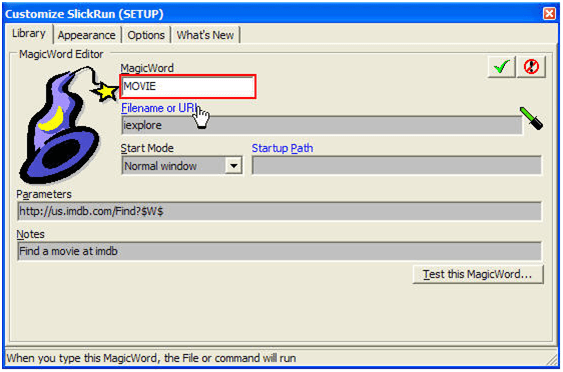 Price: Free
A floating command line utility for your Windows PC, SlickRun is a promising app launcher that facilitates instant access to all programs, websites, and files.
You can customize commands and run multiple programs with the help of just a few keystrokes. Interact with your computer smoothly with the help of SlickRun, search the web just by entering the URL, and do a lot more unlimited action with this wonderful app.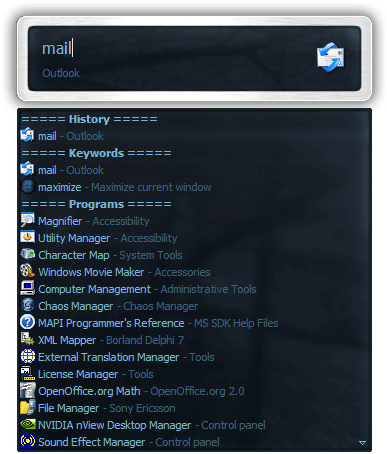 Price: Free
Another best free app launcher is Executor, you can customize it as per your wish and access all types of apps installed on your Windows 10 computer easily with its help.
You get several features like lock your PC, shutdown shortcut, etc. with the Executor app.
Upon installation it indexes all the installed apps on your system and then all you need to do is open it and type the name of the program you wish to launch.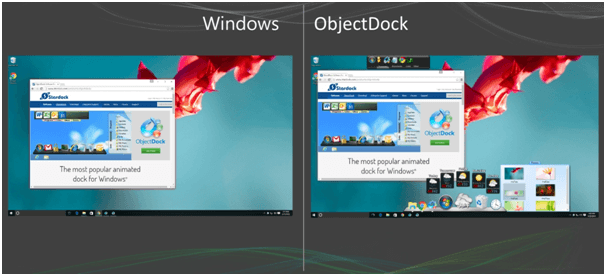 Price: $4.99
With ObjectDock you can add all your frequently used favourite programs, so that you can access them simply with their shortcuts.
This app launcher comes with a 30 day trial period and offers a premium version with plenty of exciting features.
This app launcher offers several widgets like clock, weather, battery, calendar, etc. to make the dock look interesting and attractive. It also comes with customizable skins and various background changing options.
Read More: 10 Best Free Spyware Removal Tools For Windows PC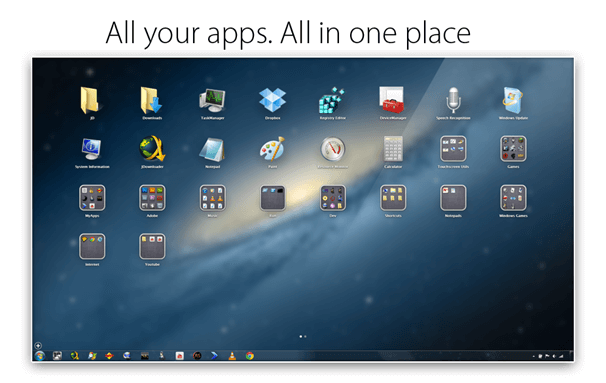 Price: Free
This free application launcher for Windows 10 is your way to consolidate all your apps in one place. You no longer need to search for your apps now. It remains minimized in the background and upon activation the launcher bar opens up and shows the list of all applications that have been pinned.
Create groups easily and customize it as you wish. Club the shortcuts in groups by simply dragging and dropping. The Jiggle Mode facilitates moving icons from one to another group.
 You also get touchscreen icons with this app to access files and apps with ease.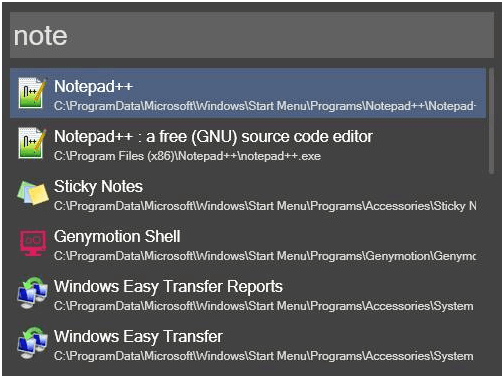 Price: Free
Wox is a Windows app launcher that encourages you to access programs and web substance as you type. Create a theme that matches your desktop. Customize your themes based on selected colors, fonts, sizes, etc.
Its significant features include fast program launches, quick finding of local files and applications without stopping your keyboard. Additionally it sorts files automatically dependent on the rate of use.
Look through the web with preset keywords like, wiki, and so on. You can likewise include your own web searches through the settings pane of the application to assist you with your everyday life.
Not limited to this alone, you can also create a plugin with Wox. Supported plugins are Golang, CSharp, etc.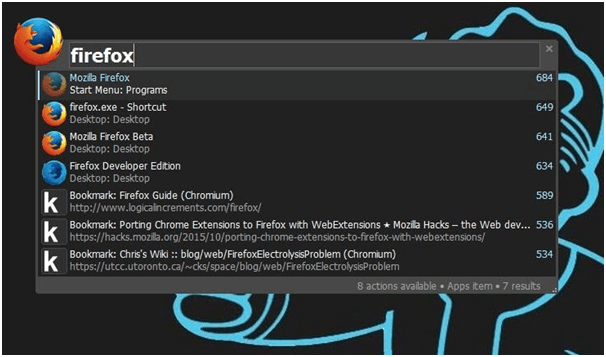 Price: Free
Keypirinha is the best app launcher program for your Windows 10 PC that quickly finds and launches a multitude of items such as, files, bookmarks, applications, registry keys, URLs, sessions, etc.
Significant features include initiating a search on any configured website or online dictionary, language translations, searching the environment variables, initiating a copied URL directly, and much more.
Additionally, this tool also performs actions like searching web queries, evaluating mathematical expressions just with the keyboard.
Read More: 10 Best Free Monitor Calibration Software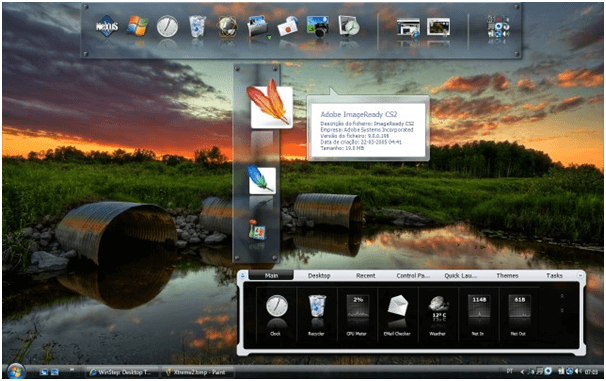 Price: Free
Winstep Nexus Dock is essentially the most feature packed app launcher with dazzling looks. With regards to ease of use, Nexus Dock is really a very straightforward tool to utilize.
This application launcher is extraordinary compared to other tools in the business as it accompanies a bunch of customization options. One of the customization choices available is to set custom symbols to your dock items.
You can entirely replace the taskbar with Nexus dock. The dock supports live icons, animated ones, background blur, widgets, custom icons, etc. It can work across multiple monitors.
Other than programs, Nexus Dock also supports documents and folders. All you need to do is just drag and drop the apps to pin them. Winstep Nexus Dock is accessible free of cost but the premium version unlocks many more features.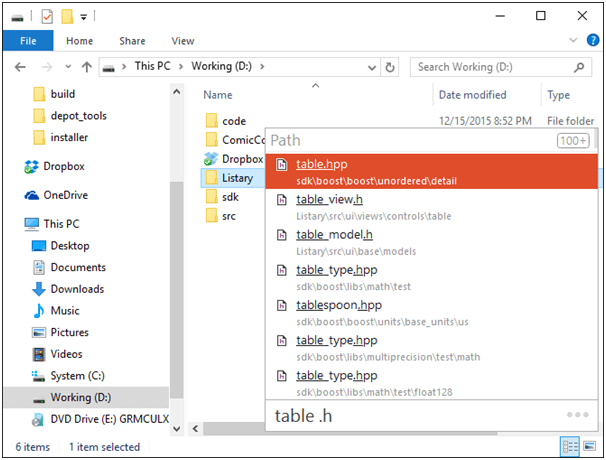 Price: $19.95
Another desktop app launcher for Windows 10 is Listary that does much more than launching an application or program.
With a lightweight interface, this app conveniently blends with heavy tools like WinRAR, Total Commander, Xplorer2, Directory Opus, etc. Browse through folders, search for the correct file names, or glance through the Windows restricted menus with this app.
It additionally applies a smart search technology to continue working without navigating through the Windows route to go to a specific location.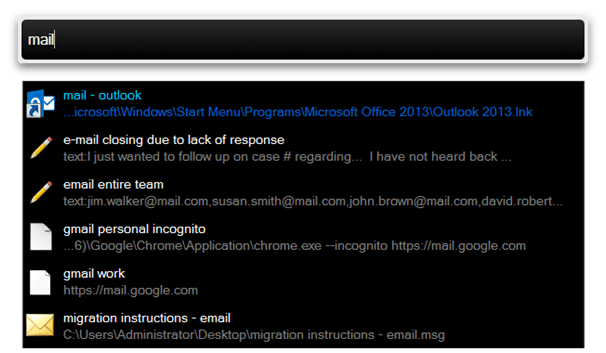 Price: Trail for 60 days then $10
Keybreeze performs keyword based tasks efficiently. It is the best app launcher for Windows 10 that can permit you to set custom keyphrases for the most loved applications or URLs.
Keybreeze is an extraordinary app for emails. You can make sticky notes and do fundamental content extension which permits you to duplicate long chunks of text in a clipboard.
Read More: 11 Best Overclocking Software For Windows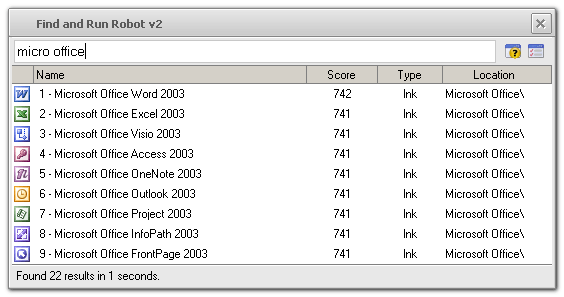 Price: Free
Find and Run Robot is one of the most powerful applications in the class of best app launchers for Windows 10. With adaptive search features you can quickly locate apps.
Customize the app as you wish for simpler and speedier search activity of applications. Taking into account that it is exceptionally fast, has plenty of plugins and several more incredible features and settings.
13. Appetizer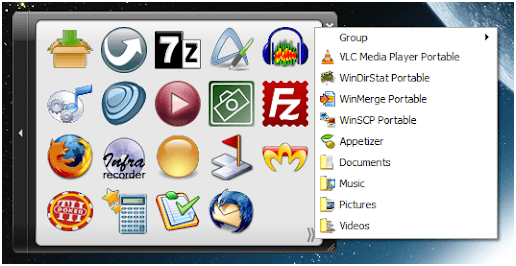 Price: Free
An open source application launcher for Windows 10, it has an extremely straightforward UI.
In contrast to most launchers, Appetizer needs you to enter programs manually that you need to access with it. It offers some helpful features for accessing your most loved applications and files.
14. RK Launcher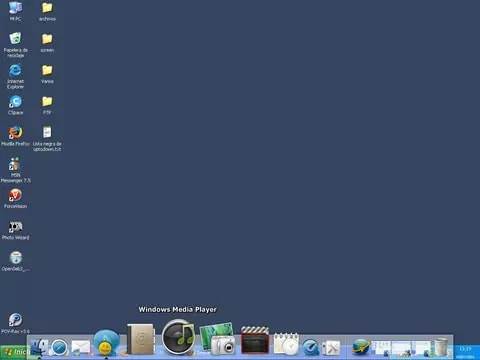 Price: Free
Using RK Launcher saves the best of your apps and programs at the screen. The user can adjust the position of the app display through RK Launcher. Users can place anywhere on the screen as per choice. 
Having a clean and simple interface makes it easy to operate. Other than this the user can customize the themes and ad custom icons/doclets. Giving the customization freedom the app is a great alternative to taskbar. 
RK Launcher has been in the market for a quite long time which is why the app supports various windows OS. 
Summarizing
Thus, you now are fully aware of what each of the 14 app launchers is capable of doing. So, get a Windows 10 app launcher for yourself today and increase the productivity of your system.
Snigdha is a technical content writer with expertise in the field of science & technology. Though she has a very diverse academic and professional profile yet she finds writing to be a creative form that she was unable to explore so far. When not writing, she can be found indulging in other forms of creativity like painting or travelling.
Subscribe to Our
Newsletter

and stay informed

Keep yourself updated with the latest technology and trends with TechPout.
Related Posts