13 Best Free Monitor Calibration Software in 2023

Are you in need of monitor calibration software? If so, then our blog will educate you on the most prevalent display color calibration software available that can help you significantly to adjust the monitor color and display settings.
Whether you are a professional photographer, graphic designer, artist, or just a professional who stares constantly on their computer screen, a monitor calibration tool can be an ideal solution for you.
Therefore, we have prepared this blog to help you understand how monitor calibration software adjusts the display of your computer screen.
Top 13 Best Monitor Calibration Software in 2023:
Below are the best monitor calibration software for Windows & Mac that can wonderfully improve your system's display characteristics.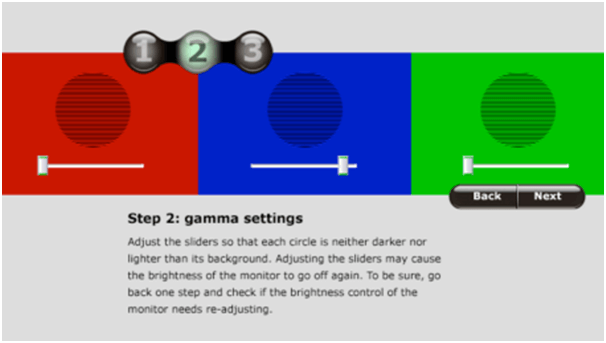 Calibrize works for all types of monitors that include the CRT, LCD, and even for beamers. It has an easy-to-use interface. The display colours are on the background and they can always work well with any of the video cards.
It can work well with any of the software present in your computer. It works fine with Windows and is a completely free tool. When you want to use the tool, you must ensure that your internet connection is fine.
The instructions given for use are extremely simple and easy to understand and you can easily work around them. The speciality of this tool is that it can comprehensively read EDID on your monitor- the colour data of the monitor by creating an ICC profile.
Best colour schemes are provided and different variations of the same values are stacked up, then the same values are put on the video card.
Read More: 11 Best Image Converter Software For Windows
---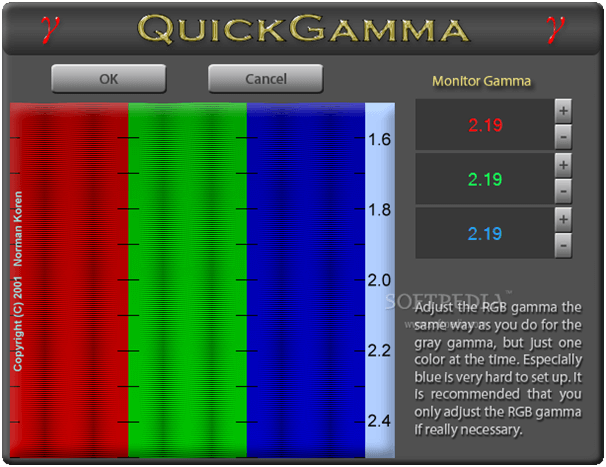 It is a very faithful name and the color calibration software has been in use for a long time now. Windows 7 and above versions are supported, but you can also use it for older versions as well.
Screen display uses the technology of luminance from the input signal and Gamma is exponential to it. Standard value is 2.2 for Windows, Internet, and for photographs. The screen colour calibration is smooth and extremely easy with the use of this tool.
Everytime you reboot your system, it would automatically adjust the Gamma value of the monitor you use. It is one of the best monitor calibration software and automatically updates the versions for Windows.
---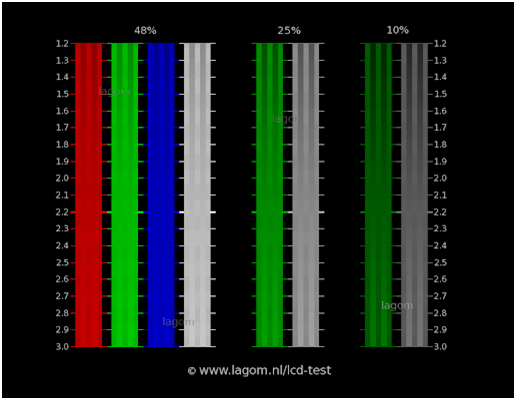 You can use this kind of software, both online and offline. It would allow you to adjust the monitor colour by comparing the test images. Adjusting the sharpness, brightness, contrast, close/phase, and gamma settings can be adjusted with these images.
They can give you the best calibration on screen and it works for all the versions. Make relevant adjustments and the software would show you the ideal calibrated settings and you may have to make certain changes to give it an ideal appearance.
---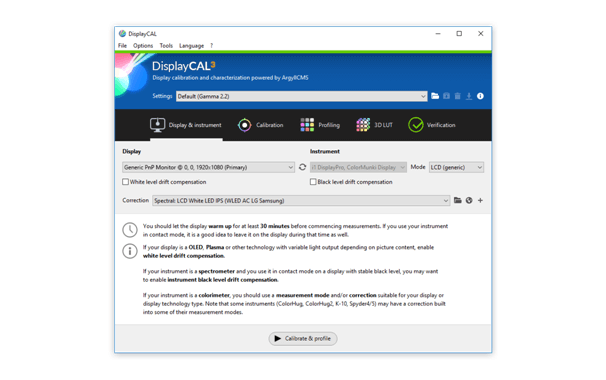 A freeware from an open-source color management system, DisplayCal is a cross-platform calibration software that can provide your system with an extensive list of controls to adjust the color of the monitor.
With this software, altering the screen brightness grayscale of your monitor is breeze. The most notable features of this program include color management features.
The software is always up-to-date and its features are improved every year. The software calibrates your system with the assistance of the supported hardware sensors.
---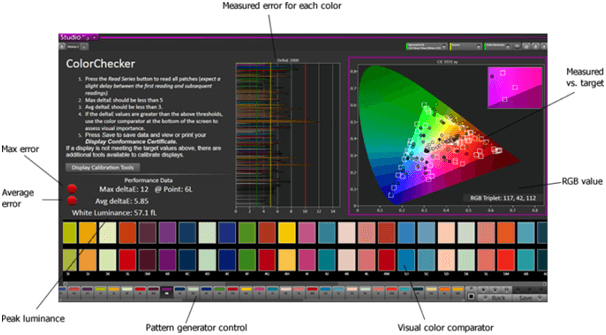 Our next pick is CalMAN ColorMatch, a free color calibration tool with cross-platform compatibility that permits you to modify your screen color settings. With easy-to-use features and innumerable tools, you can do a lot with this app.
It incorporates 100 basic colors that can be set with only a press of one button. The UI of CalMAN ColorMatch is simple. You can straightaway take a 5-minute pass or fail test for the reference monitors to determine if those monitors need to be calibrated.
The one of a kind feature of this program offers a fast and simple way to assess whether the display of a monitor that comes with several colorspace and gamma standards is optimum or needs to be calibrated.
The tool is capable of making 100 pattern variations and plot the entire data on a single comprehensive in just a few minutes.
Read More: 10 Best Free Video Conferencing Software
---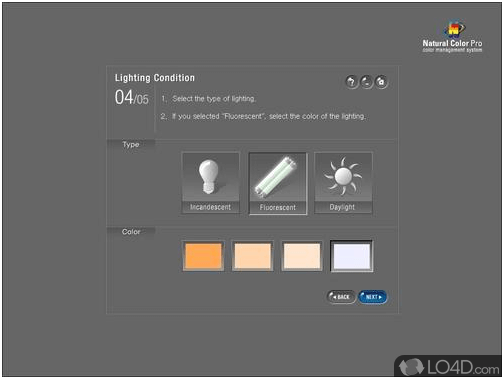 Did you know what makes Common Color Pro standout amongst other free monitor calibration software? The fact that it's a Samsung product for all sorts of CRT as well as LED screens, along with CDT and LCD monitors range.
Thus, you can easily modify the display color of the screen and is a perfect tool for Windows 10 systems and is also compatible with lower versions of Windows and that too it's completely free.
Change the Gamma, adjust the brightness and contrast of your monitor screen, see the RGB levels for the Gamma to set the color levels on the screen and a lot more with this program. This tool will also furnish you with a summary report.
---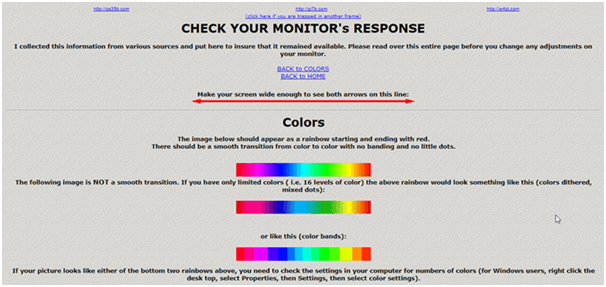 W4ZT is an alternative monitor calibration software compatible with numerous gadgets to calibrate their screen color. The interface of W4ZT is absolutely easy to utilize.
One great advantage of this program is to adjust the contrast with respect to the brightness of the monitor according to the graphic images. With this software you can widen your screen sufficiently wide to see both the arrows on the screen.
You can go through the numerous settings pertaining to color, greyscale and gamma adjustments. You can calibrate your monitor up to 256 available colors accessible with this tool.
---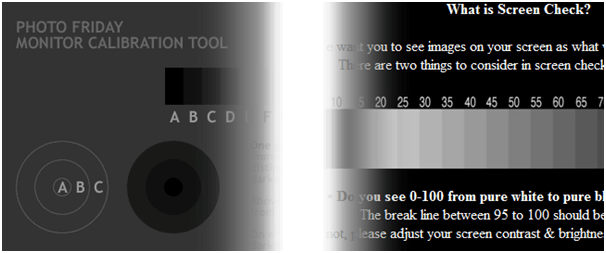 The site offers a basic one-page monitor calibration tool to change the brightness and contrast of your Windows monitor with the assistance of the grayscale tones. After calibration the blacks should appear perfect black without any trace of grey.
The main goal is to alter the monitor settings in a way so that you can distinctively differentiate between the black and the white with no greys in between.
---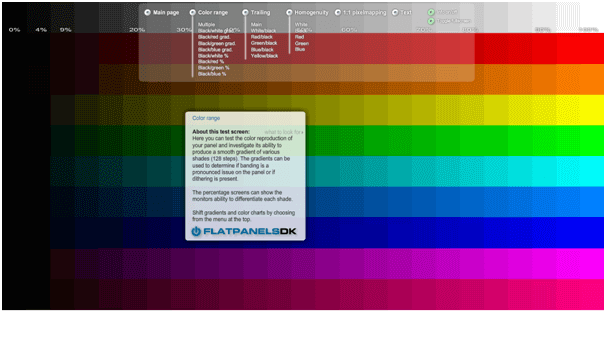 The Online Monitor Test site has a wide-range of intelligent tests to fix your screen hues. From the menu, you can pick distinctive color charts.
You can begin by checking the brightness and contrast across the B/W tonal range. Next, the Color Range test checks if your screen can easily deliver different color gradients.
The Homogeneity test assists with pinpointing destroyed pixels and defective screens with backlight bleeding. 1:1 Pixel mapping and testing for an obscuring of Text are the final tests that can be conducted with the help of this tool.
Read More: 12 Best Free DVD Burning Software For Windows
---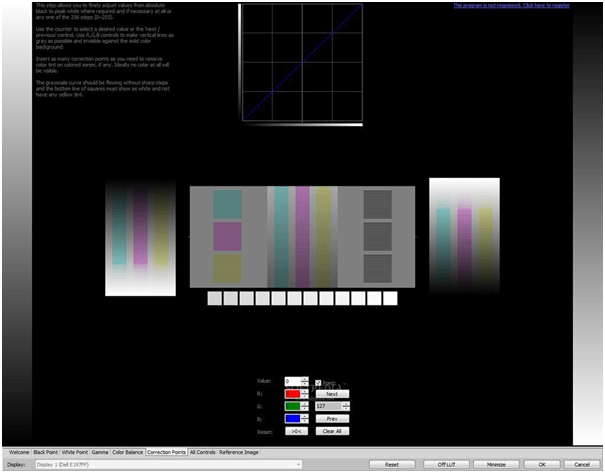 Atrise Lutcurve is a program economically accessible for Windows that contains various tools and features to alter the screen shading, brightness, saturation, display, etc.
The program contains color calibration optimization tools and color controlling features.The main purpose behind this application is to give the assistance that permits you to calibrate the display without the utilization of any external hardware device.
The tool is extremely easy to utilize, and highly adaptable. The user interface consists of fascinating offerings like color rectification and is convenient to use. Furthermore, you can get incredible outcomes even in low-quality TFT LCDs based on the TN-matrix.
---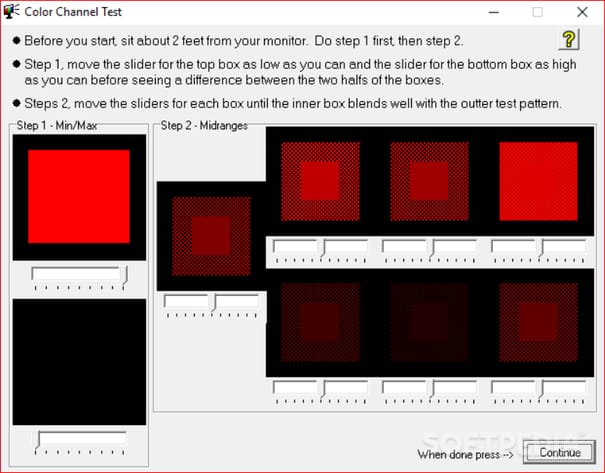 Monitor Calibration Wizard is one of the best monitor calibration tools that you can use in order to design color profiles. It features quite a friendly and clean interface which makes the hassle be at bay. Besides, it offers users a step-by-step process to help calibrate monitor and create a color profile for different lighting setups.
This software offers users all the necessary features that include brightness and contrast adjustment and color correction. Once you have made the profile you wanted, it allows you to see the preview that you can make changes to. On the top, this tool is free to use. 
---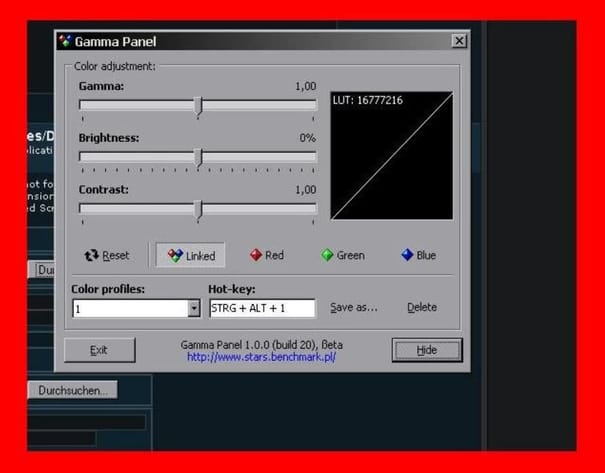 Counting the next best monitor calibration software in 2023, Gamma Panel brings users all the ease and seamless operation as they use it. It plays as a decent software when it comes to making all the monitor adjustments including the brightness and contrast for different color channels.
It features a LUT graph which shows red, green and blue line colors and you can view them as they change during the adjustments. Once you are done creating the profile, you can save it. Though it does not come with a proper guide to lead you, you can still give this free monitor calibration tool a try.
---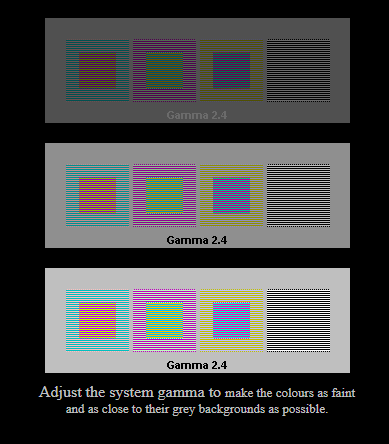 The last name on this list of the best free monitor calibration tools for Windows is The Monitor calibration and Gamma assessment. This is an online solution that allows you to control and modify the Gamma preferences of your monitor. This way, you can get a soothing and pleasing view of the monitor as per your requirements with ease.
Additionally, as the tool is completely online, you don't need to download a standalone alternative. The page allows you to select from a variety of Gamma options like Gamma 1.4, Gamma 1.6, Gamma 1.8, Gamma 2.0, Gamma 2.2, and more. Try any of these out and apply as needed.
---
Conclusion
This is all folks about monitor calibration software. Hopefully, you found the information on display color calibration software from this article helpful.
So, go and grab a monitor calibration tool today and let it make your computer screen soothing, appealing and lively.
Snigdha is a technical content writer with expertise in the field of science & technology. Though she has a very diverse academic and professional profile yet she finds writing to be a creative form that she was unable to explore so far. When not writing, she can be found indulging in other forms of creativity like painting or travelling.
Subscribe to Our
Newsletter

and stay informed

Keep yourself updated with the latest technology and trends with TechPout.
Related Posts