10 Best Online Learning Platforms | Online Course Platforms
Published Date :
Mar 21, 2022

Read on to know the best platforms for online courses and learning to make knowledge gaining and sharing easier.
Forms of learning have changed tremendously over the past few years. Now, you can learn all things ranging from coding to cooking with just a few clicks on your computer from the comfort of your own home. All you have to do is enroll yourself in online learning platforms.
There are a plethora of free online learning platforms available for almost every skill you may want to master. However, selecting the best online learning platforms to suit your requirements may not be an easy task.
To help you pick the right online class platform, we did an in-depth study of all available alternatives. After thorough research, we ranked these platforms for online courses based on their pricing structure, availability of useful add-ons (like mobile applications), and, needless to say, the features they offer.
The next section of this article shares our list of the top online video course platforms you can use to impart/acquire/polish skills, knowledge, or get an education.
Ranked List of the Top Online Learning Platforms (Both Free and Paid)
Below we share the best online learning platforms according to our research and findings.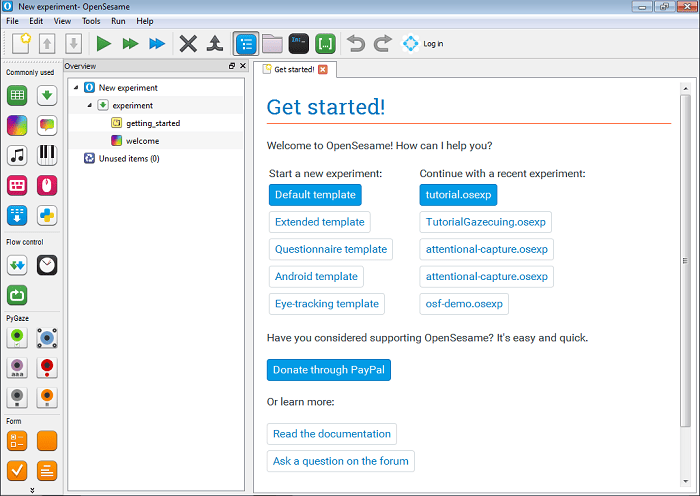 An all-in-one online class platform 
The tech giant Google seems to leave no stone unturned to make life and learning easier for almost everyone. The Classroom of Google is one of the best online learning platforms you can find for remote education. No matter whether you are a Pre-K or university level student, this space is pretty useful due to its features, such as virtual grade books, etc. Let's have a detailed look at what this platform has to offer.
Features of Google Classroom
Cloud-based learning platform.
Integration with other tools from Google, like Google Docs, Google Drive, etc.
Google Meet for classroom-style lectures.
Easy assigning, management, submission, and grading of assignments.
Pros
Clean interface
G-Suite integration
Power-packed tools for media sharing
Cons
No separate licensing
Non-availability of direct support
Also Read: Best Educational Apps For Android Smartphones
---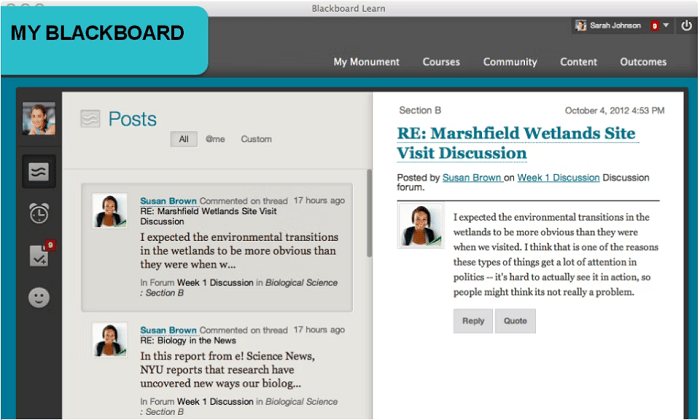 An easily customizable online course platform 
If you are an educator or someone into an ed-tech business wanting to deliver a better experience to learners, you may trust Thinkific. It is an online platform to create the perfect course that matches your requirements and the needs of your students. We were quite impressed with this platform's features, like a drag and drop option to organize web content. Below we share all its highlights for you.
Features of Thinkific
Easy creation of all forms of learning material, such as quizzes, videos, available for download videos, etc.
Course theme selection based on your brand's style.
Option to set course expiry.
Complete HTML and CSS access.
Support for platforms like Facebook, Google Adverb, and a lot more.
Pros
Wide selection of tiers
No transaction charges
Integrated website builder
Cons
No phone application
Non-availability of direct support
Too basic certificates
---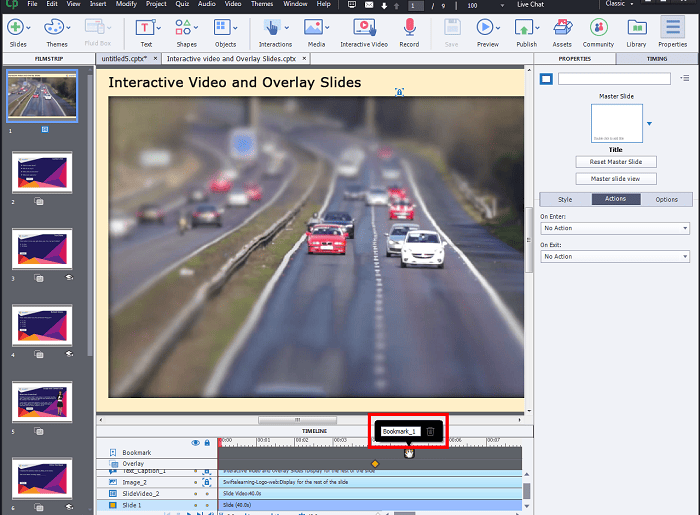 A feature-rich platform for fast forward learning 
You can think of Adobe if you are looking for one of the best online learning platforms to create top courses within seconds. One thing we liked the most about this platform is its ready-to-use slides. You can add all your content to these pre-designed slides to create stunning mobile-ready courses. Apart from this, below is what you should note about Adobe Captivate.
Features of Adobe Captivate
Conversion of PowerPoint content into attractive videos.
Easy creation of mobile-friendly courses and virtual reality tours.
Screencast creation with on-screen content and video recording simultaneously.
All on-screen action recording for simulation module addition.
Effortless making of branching for multiple-module courses.
Availability of useful tools like quiz slides, text-to-speech, etc.
Customizable plugins such as drag and drop, click and reveal, etc.
Pros
Free trial for 30 days
In-built image editing tools
VR project support
Cons
Only a few support options are available
High-end pricing
---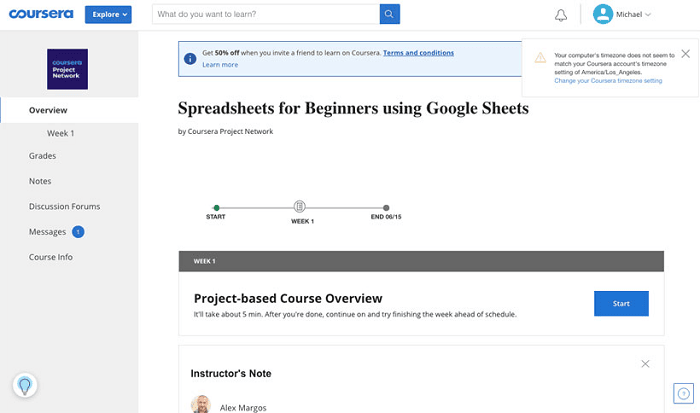 One of the best training platforms to boost workforce efficiency 
Changes in the industry trends and various other factors often necessitate workforce training to keep them challenge-ready. If you are also searching for an online course platform to impart the best possible guidance to your employees, OpenSesame can be a great pick. This software facilitates the creation and management of programs for corporate learning with its following features.
Features of OpenSesame
Option to select from over 20,000 courses on various domains, like HR, technology, etc.
Integration of previously made courses to your Learning Management System (LMS).
Easy integration with LMS.
You can select courses with machine learning support.
Pros
Intuitive and easy to use
Great customer support
A lot of content is available
Cons
Course searching is a bit tough
Also Read: Must-Have Software For Windows 10
---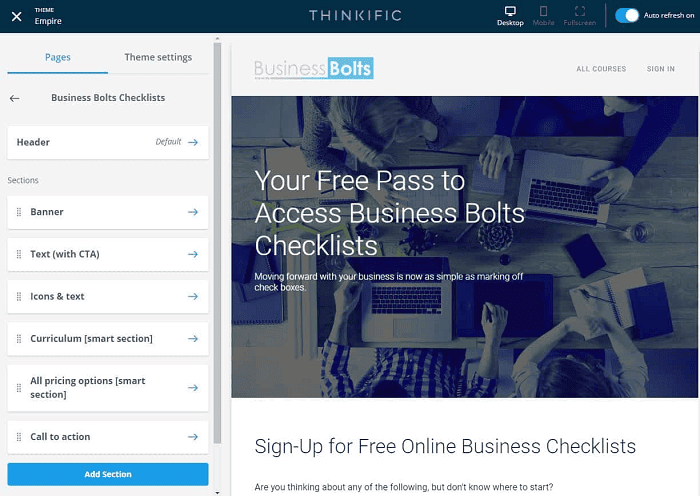 One of the most advanced online learning platforms for educators 
For all those wanting to create an interactive learning experience online, Blackboard Learn is among the best platforms available. It provides you with an opportunity to combine classroom and online education in a hybrid environment that fosters interaction between educators and learners. Following are the features that we find the most fascinating about Blackboard Learn.
Features of Blackboard Learn
Accessibility tool to make your website ADA compliant.
Anti-plagiarism feature to check the originality of student assignments.
Visual display options to track the progress of learners.
Options like video chatting to boost teacher-student interaction.
Pros
Availability of smartphone application
Progress tracking
One month trial for free
Cons
Expensively priced
No free tier is available
---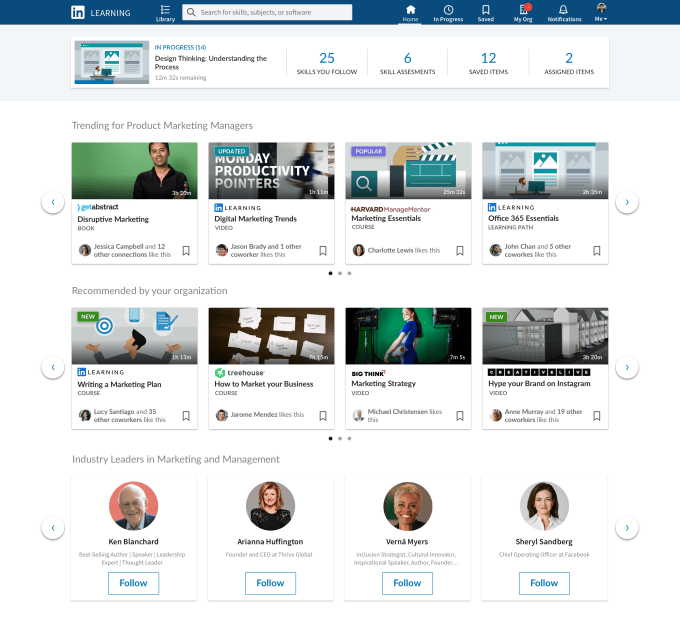 Best online platform for professional courses 
If you are a professional wanting to expand your skills or an organization looking for a platform to train and educate employees, you can choose LinkedIn Learning. It is among the best online learning platforms with more than 15,000 courses in over 7 languages. Apart from this, below is what else it offers to learners and educators.
Features of LinkedIn Learning
Easy learning portal creation.
Option to add quizzes in courses.
Availability of video, link, and document upload options.
Wide selection of course creation templates to choose from.
Bit-sized videos to watch on the move.
Effortless browsing of popular topics.
Pros
Free trial for one month
Course completion certificates
Availability of a convenient mobile application
Self-paced courses
Multilingual
Cons
No lifetime learning access (you need to pay to continue)
Pricing model unsuitable for people taking a single course
---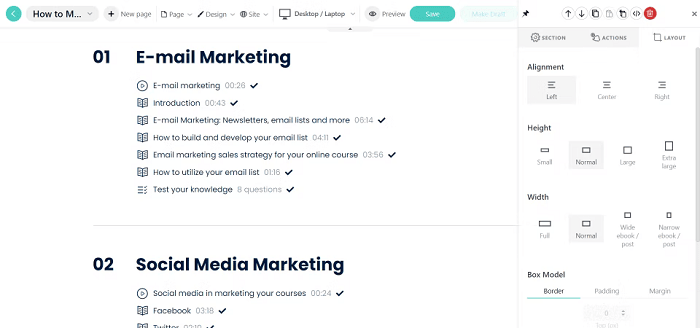 One of the best online learning platforms for quality professional development
When the discussion is about professional learning, we cannot skip Coursera. It is among the top online learning platforms to get high-quality professional training from its world-class partner institutions and businesses. Here, you get certifications from renowned universities after successfully completing a paid course of your choice. Moreover, below are its other notable features.
Features of Coursera
Availability of more than 4100 courses.
You get complete course information before enrollment.
Instructors get top-grade educational tools.
Coursera offers real courses from esteemed universities.
You can also use it as one of the best language learning apps (has a variety of courses to enhance your language skills).
Pros
A plethora of learning options
Reasonable course pricing
Partnership with businesses for job-specific courses
Cons
The interface may seem a little outdated
Also Read: Impact of Google Earth on Learning
---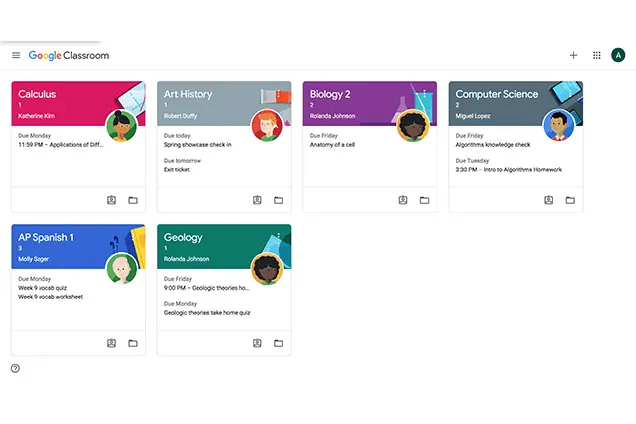 A renowned name among the best free online learning platforms for skill sharpening 
Udacity is a platform well-known for building and enhancing valuable skills. It partners with global leaders such as Google and Microsoft to help you upgrade your existing technical skills and learn new ones. Moreover, it also offers career advice so that you can shine in your professional world. In addition to this, below we share what else educators and learners can expect from Udacity.
Features of Udacity
High-quality content developed in collaboration with Google, Amazon, Nvidia, and other top companies.
You get Q & A platform access.
Learners get certificates to crow about their newly acquired knowledge.
There are more than 200 free courses with real-world projects.
Pros
User-friendly interface
Discussion forum for students
24*7 mentor support
Cons
Not-so-impressive pricing model
Limited availability of hand-on-projects
No phone app available
---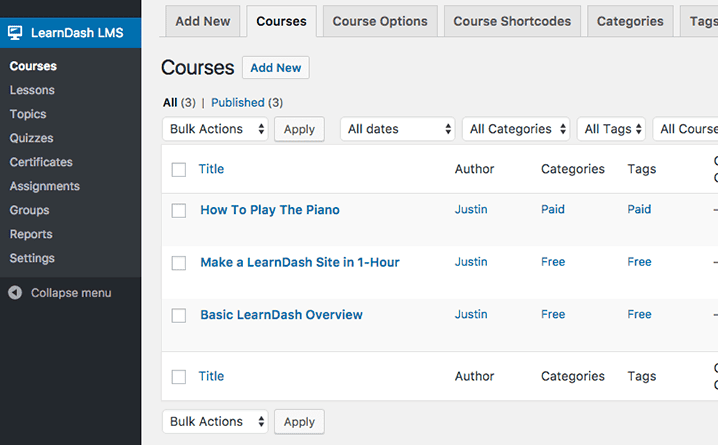 One of the top online course platforms with WordPress integration 
Next, we have LearnDash on our list of the best course platforms for online learning. It is the name fortune 500 companies and universities trust to create online courses, promote, and sell them. It provides a variety of useful features such as the LearnDash quiz sync. Below is a glimpse of all its noteworthy offerings.
Features of Learndash
Availability of eight question types, messages, and other such tools
Course arrangement options based on course order.
It lets you show text, video, and image hints to learners.
You can award the learners for successful quiz completion.
Reviewing questions and answers.
It allows you to share quiz results with group leaders, users, and admin.
Pros
Flexible pricing structure
A plethora of management tools
Supports all WordPress themes
PayPal and Stripe payment gateway compatibility
Options to install premium extensions and add-ons
Cons
No free trial
Unavailability of video conferencing tools
Third-party plugin integration necessary to provide better payment options
---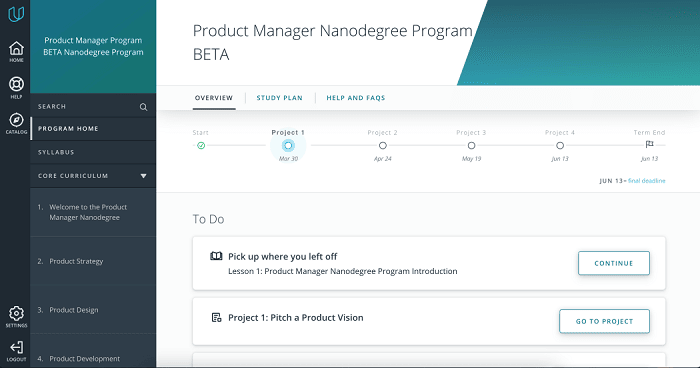 Among quick and customizable platforms for online courses 
Now, let's talk about LearnWorlds. It is another great platform for creating online courses and selling them. With this platform, you can customize your course's look and feel much more easily than you may have thought. Below is a description of its features that make course creation an effortless process.
Features of LearnWorlds
Complete package of eCommerce, course creation, and website building tools
Easy theme, logo, and style customization according to your brand.
It allows you to make use of CSS and JavaScript for course page editing.
With LearnWorlds, you can offer free courses to learners.
Pros
Multiple language support
Customization option for notifications
Ready to use catalog of courses
Unlimited course creation
Cons
No instant support in lower-end packages
The website builder has a bit buggy typing feature
Also Read: Best Free PDF Editing Software For Windows
---
Above were our top picks for the best online learning and course platforms. If you have any questions, you can find their answers in the next section dedicated to the common user queries.
Frequently Asked Questions
Below we try our best to answer all the questions you may have regarding the best platforms for online learning and courses.
Q1. What are online learning platforms?
Simply put, an online learning platform is a system where students can take various courses to enhance their skills in a safe environment. They are also referred to as online course marketplaces because you can use them to search for and enroll yourself in an online course.
Q2. What are the best online learning platforms?
All the platforms shared in this article are best for learning in some way or another. You can choose any of them depending on your specific needs.
Q3. What are online course platforms?
The term online course platform means a Learning Management System (LMS) that you can use to create online courses, host, and sell them to the target audience.
Q4. What are the top online learning platforms for kids?
If you are interested in the top-class online learning platforms for kids, the following can be the best picks.
Code with Google
iRobot Education
Epic
Code Monkey
ABCmouse
---
Concluding the Best Online Learning and Course Platforms
In this article, we acquaint you with the most sought-after online learning platforms. You can judge them in the light of your requirements to select the perfect platform.
If you know about any other platform that deserves to be on this list, kindly notify us through the comments section.
To get information about other useful software for your various needs, stay tuned to TechPout.
Naavya is a writer by both passion and profession. Her deep interest in the tech world drove her to become a technical writer. She constantly endeavors to learn about all things tech to convert her knowledge into words understandable to everyone out there, so all can become knowledgeable about the world of technology. When not composing tech articles, you can find her writing some fiction, reading a book, or spending time with her family.
Subscribe to Our
Newsletter

and stay informed

Keep yourself updated with the latest technology and trends with TechPout.
Related Posts