7 Best Free Language Learning Apps 2020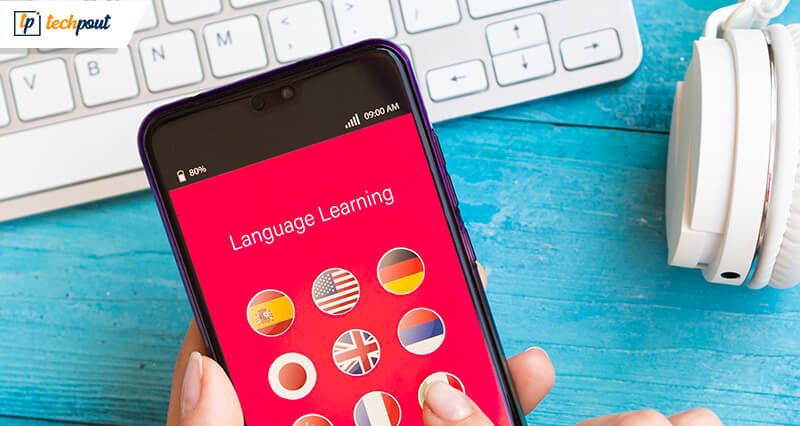 The best way to learn a new language is to actually speak it. The cost of education at your school may get expensive, but language learning is absolutely free.
Whether you're moving to a new country, planning your next vacation, undertaking study abroad, or simply aspiring to learn a new foreign accent at your home, it's always best to begin with free language learning apps.
In today's digital world, the smartphone in your pocket can be used as an interactive online language learning classroom where you can easily chat with native speakers around the world for a collaborative learning experience.
However, finding a perfect free language learning app is a tedious task as there are tons of great options.
To make your search a little bit easier, we've prepared a well-researched list of best language learning apps – so you can communicate with people in any language and region of the world.
Let's jump right into the wonderful world of language learning apps.
Best Language Learning Apps 2020 – Speak, Chat & Learn Foreign Languages Free
1. Duolingo: Learn Languages Free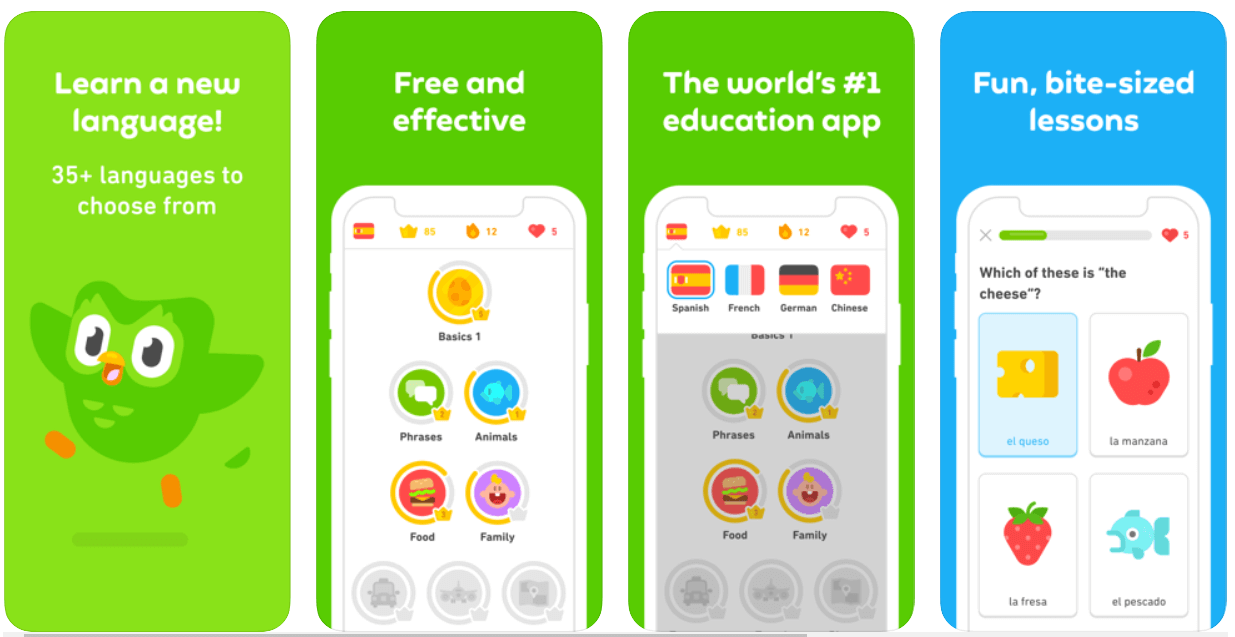 The most obvious choice for the top spot, this free language learning app has been a favorite for many years.
It is one of the world's most popular language-learning solutions that allows you to start with simple verbs and phrases in the most efficient manner.
With Duolingo, You can learn more than 30 most spoken languages like Spanish, German, Russian, French, Portuguese, Hungarian, Swedish, English, and many others.
So, if you're looking for ways to improve your speaking, reading and writing skills for free, then there is no better app than Duolingo.
Must Read: The 10 Best Reading Apps For Android & iOS
2. Memrise – Learn Languages Spanish, French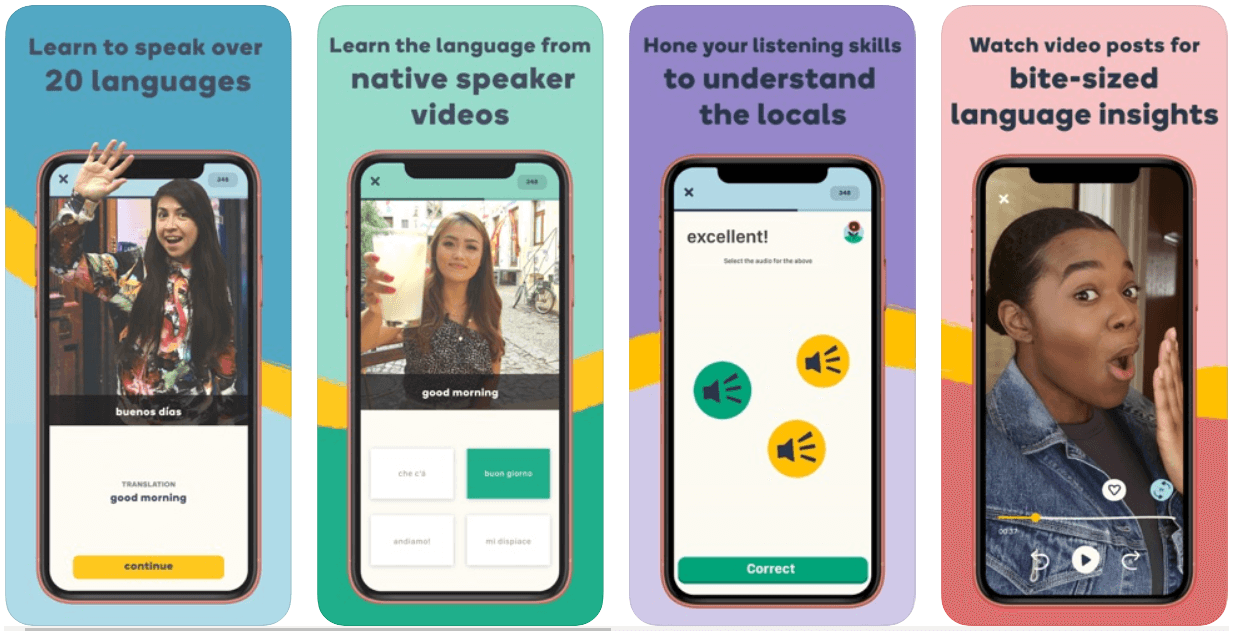 With more than 42 million users, Memrise is one of the most highly-rated language learning apps to learn a real conversational language.
Language learning has never been this easier; just choose one of 33 languages and start learning while watching video clips or playing little quiz-type games.
The best thing about Memrise that makes it stand out from the crowd is that you can learn foreign languages in both online and offline modes.
3. Rosetta Stone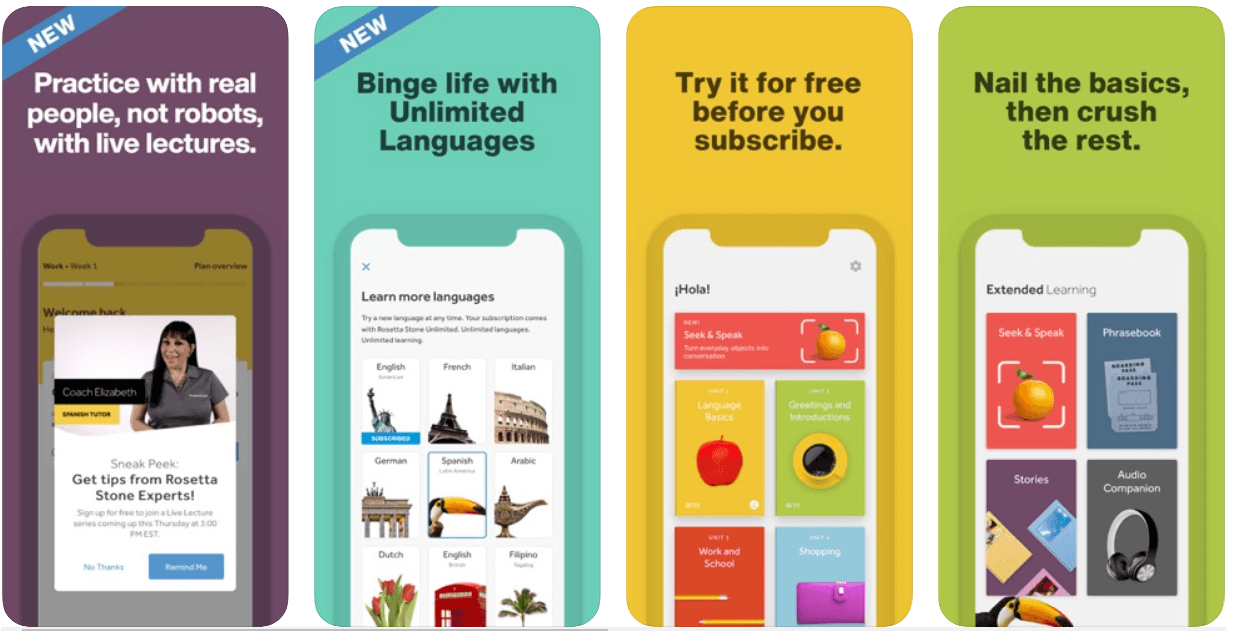 If you're tired of playing little quiz games while learning a new language and ready for real learning experiences, Rosetta Stone could turn out to be the best free language learning apps for you.
With its beautiful user interface, simple instructions and lessons, Rosetta Stone has all you need to grow your speaking and writing abilities.
Choose one of 24 languages (from Spanish, Japanese, Chinese, Italian, Arabic, German, Turkish, Hindi, English, etc.) and explore an incredible way of language learning that grows your ability to speak in any region of the world.
4. Babbel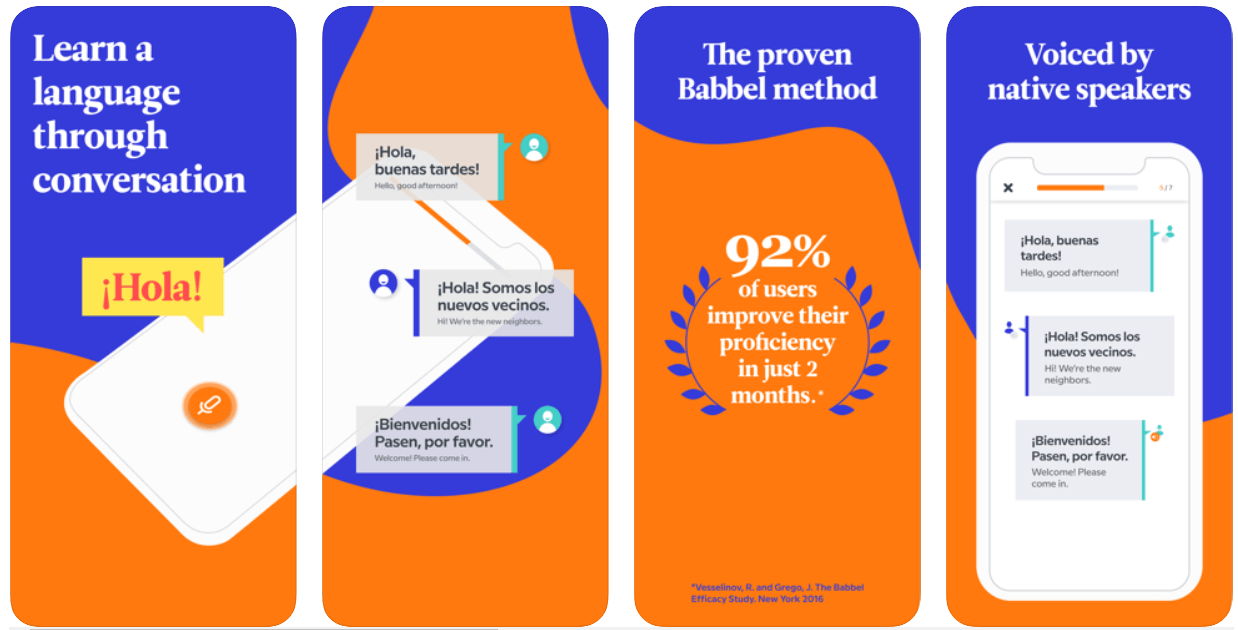 When it comes to best free language learning apps, Babbel is a pretty solid option if you're looking to improve your real-life conversation skills.
It aims to offer 10-15 minute short and effective lessons – so you can speak correctly with confidence.
With its speech recognition feature, you can improve your vocabulary, pronunciation and learn interactive dialogues that are relevant to your daily life.
5. HelloTalk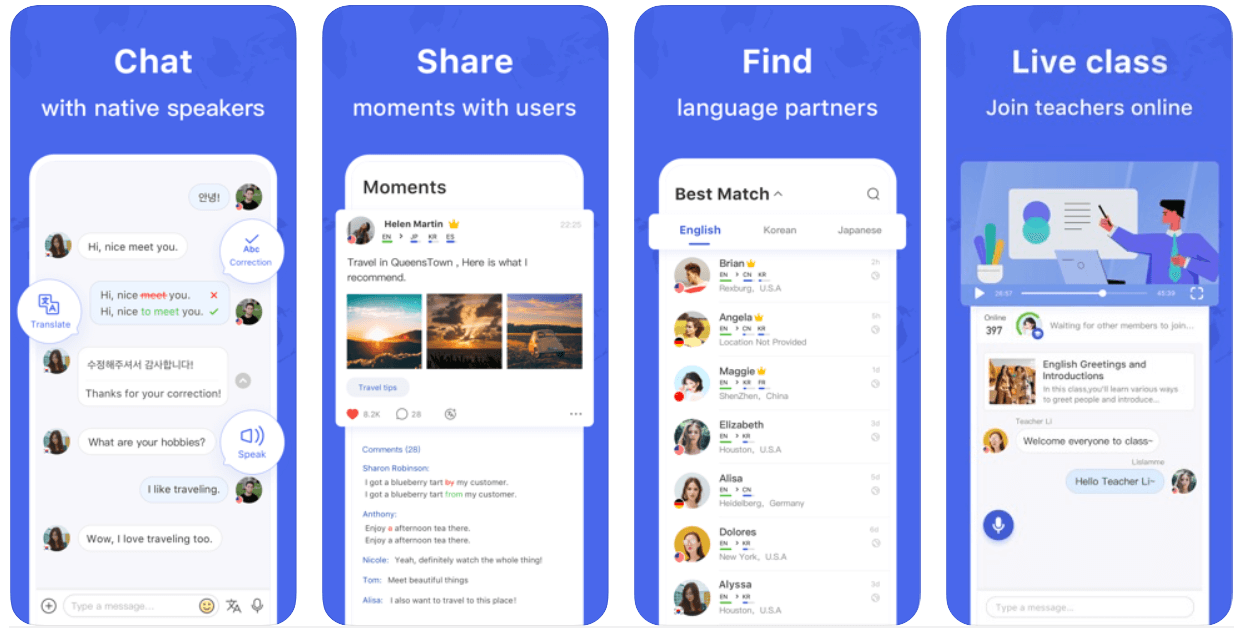 Even if you are not a fan of free language learning apps, then HelloTalk will definitely make you one.
It is known as the first global language learning app that allows you to chat with millions of native speakers of other languages (French, Japanese, Portuguese, Spanish, English, Korean, and many more) from all around the globe.
If you're looking to explore a whole new culture and overcome language barriers, then HelloTalk should be your go-to choice.
6. LingoDeer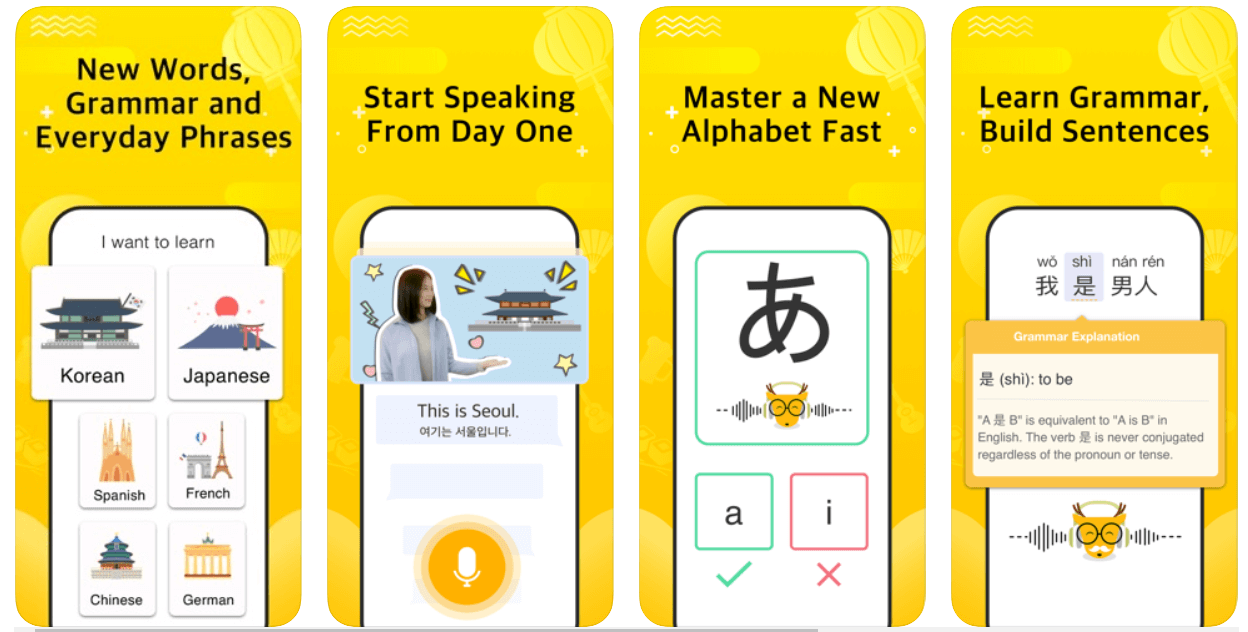 With more than 10 million happy learners, LingoDeer ranks among the best free language learning apps in the world right now.
It comes with over 200 grammar and vocabulary lessons, covered in 60+ units.
LingoDeer offers interactive review exercises and language courses to grow your reading and speaking skills.
Recommended: The 9 Best Free News Apps For Android & iOS 2019
7. Busuu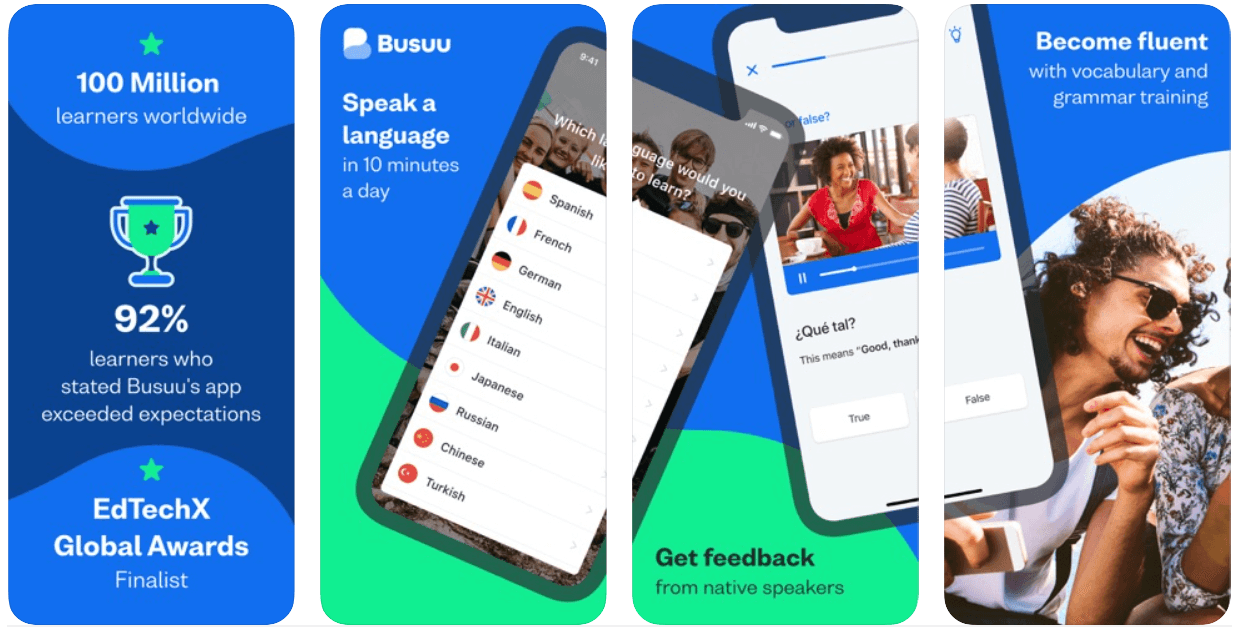 Busuu is a fast-growing community of 90 million language enthusiasts from all around the world.
Learn up to 12 major spoken languages including French, German, Spanish, Chinese, etc. to connect with new people anytime, anywhere.
It might come last in the list of best free language learning apps, but it is definitely worth a try.
This is it! The apps listed above are some of the best language learning apps on the basis of ease-of-use and popularity. 
You can get all of these language learning apps on the Google Play and App Store for free; use them and expand your speaking, reading and writing skills.
Do you think we missed any highly-rated free language learning app? If yes, please let us know your picks in the comments section below. 
Image Source: App Store
Monil is a professional writer whose forte is absorbing a lot of data and help large technical organizations convey their message clearly across multiple products. An engineer by qualification, his affinity for design enables him to write to inspire, energize, and influence various audiences to uncover their true potential. When not writing, Monil is likely to be found listening to music, traveling, or simply excavating into his favourite cuisines.
Subscribe to Our
Newsletter

and stay informed

Keep yourself updated with the latest technology and trends with TechPout.
Related Posts