If you want an easy-to-use and feature-rich note-taker for Mac, you may focus your attention on this write-up to know the best software available currently.
Note-Taking helps boost efficiency and make you more productive. However, it is quite a mundane activity that seems boring and complicated if performed without the best note-taking apps for Mac.
The best note-taking software for Mac helps you organize your tasks better through its many interesting features. Therefore, this article brings to light the top note takers for Mac you can use this year.
However, before jumping into the well-researched list of the best notes app for Mac, let us learn a bit more about what makes an application the perfect way to take notes on Mac.
Knowing the qualities of the good note-taking apps for Mac makes it easier for you to pick the best one for your requirements. Hence, let us go through them first.
Qualities of the Best Note-Taking Apps for Mac
Below are the top characteristics of an application that make it the best way to take notes on Mac.
It is a quicker and easier process to add notes using the top note-taking software for Mac.
You can organize your notes in a folder, tag, or notebook.
These applications make simply searching for and finding the required note from a pile of notes.
All users, even beginners, can use the best note-taking app for Mac easily, it supports user-friendly features like keyboard shortcuts.
So, these are some of the qualities we should look for when searching for a note-taker for Mac. Let us now walk through the applications that possess all or most of these characteristics.
Thoroughly Researched List of the Best Note-Taking Apps for Mac
The following are the apps we found suitable for this post dedicated to the best note-taking software for Mac due to their ease of use and other impeccable features.
1. Boost Note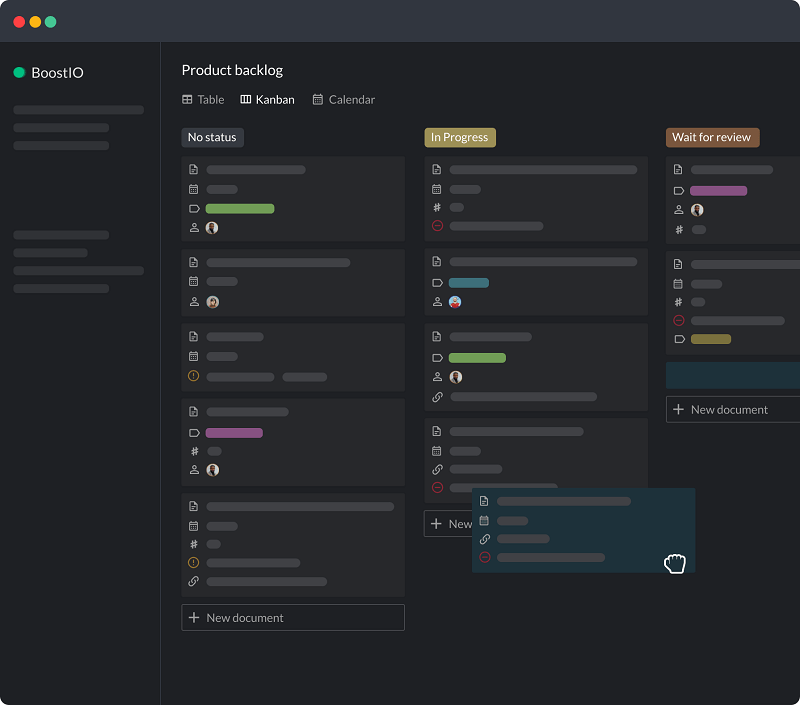 If you are a developer or team of developers wanting to enhance your productivity through the best note-taking apps for Mac, Boost Note may be the top choice for you.
Boost Note comes equipped with some of the most useful features, such as co-authoring (for team members to create/edit documents together).
In addition to this, you get over 3000 tools for workflow customization and optimization. Moreover, there are many app integrations and note searchability options.
Furthermore, Boost Note saves all the document changes so that you can view the edit history and revert the changes whenever you want.
Also Read: Best Free Photo Culling Software for Windows and Mac
---
2. OneNote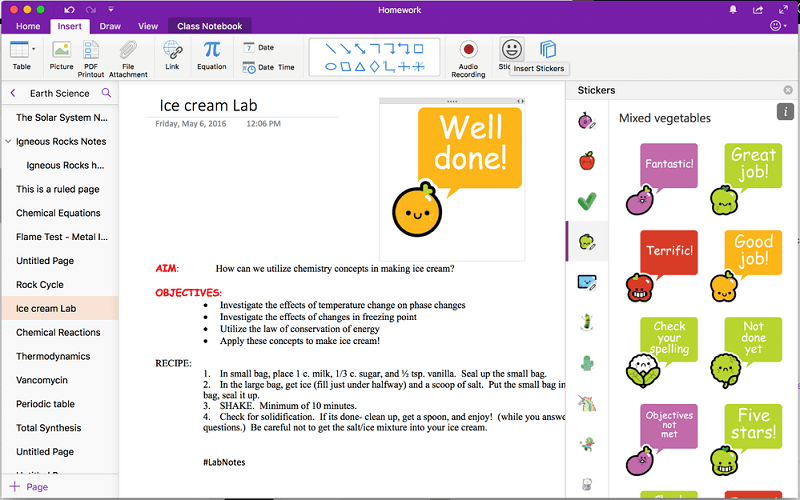 Next, we have OneNote as one of the best free note-taking apps for Mac. It lets you make notes in a variety of formats and tag them for a quick search.
Moreover, some features of OneNote that make it the top note-taking software on Mac include easy collaboration tools, multiple language support (it supports many languages ranging from French to Spanish), Optical Character Recognition (OCR), app integration, and the addition of images/documents (inline or in the form of attachments).
---
3. Notebooks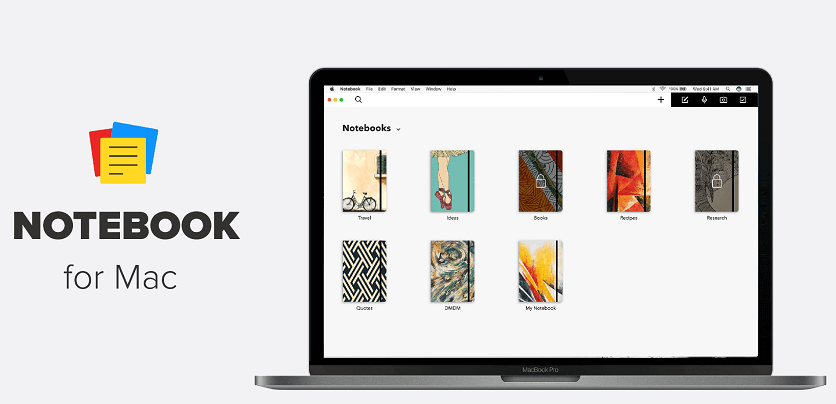 Let us now take a look at the Notebooks. We think it is among the best note-takers for Mac for its simple, flexible, and easy-to-use interface.
In addition to this, Notebooks is one of the most loved note-taking apps for Mac due to features, such as Smart Cards (that segregate notes into specific cards), cover templates for elegant note designs, and reminders (so that you don't miss out on any tasks), and a dark mode for working comfortably at night.
Also Read: Best Startup Manager Apps for Mac
---
4. Bear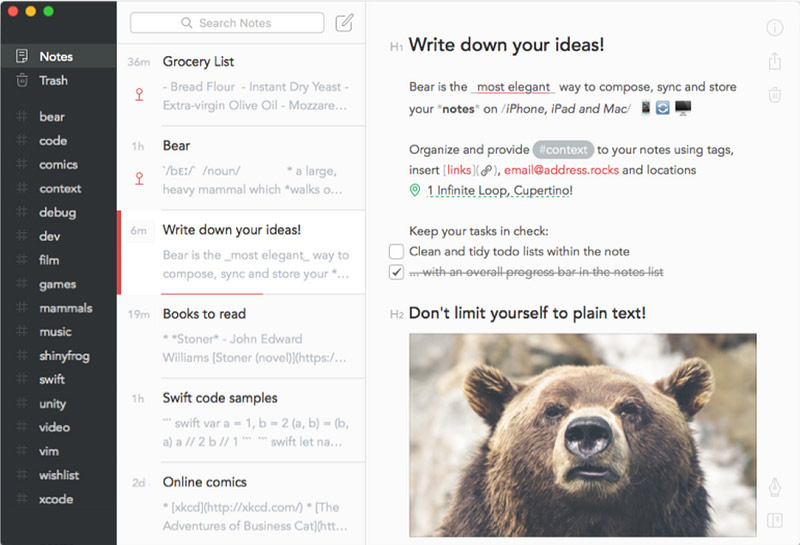 Here comes the best way to take notes on Mac for everyone who wants a clean and simple application to do it. Bear has the simplest and most user-friendly interface we have experienced on note-taking software.
Along with this, Bear has features for tagging and organization of notes, archiving (to remove notes from the collection without permanently deleting them),  and grouping multiple notes together.
Moreover, Bear lets you format notes easily with Markdown, add links, and embed pictures.
---
5. Obsidian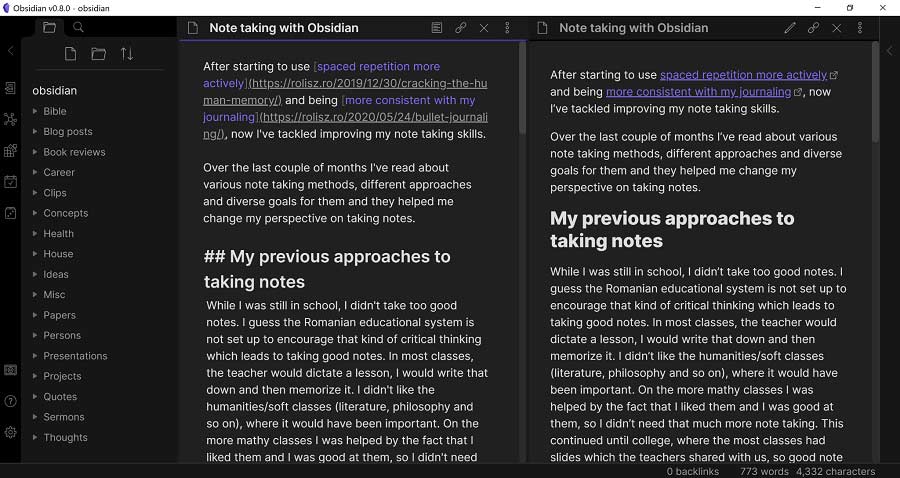 Let us now add Obsidian to our list of the best note-taking apps for Mac. Note formatting through Markdown and hyperlinks for linking related notes are some features that brought this app to our attention.
Along with this, Obsidian boasts many qualities, like a highly-customizable interface, the option to open multiple notes simultaneously, and community plugins to add utilities like a calendar or kanban board.
---
6. Joplin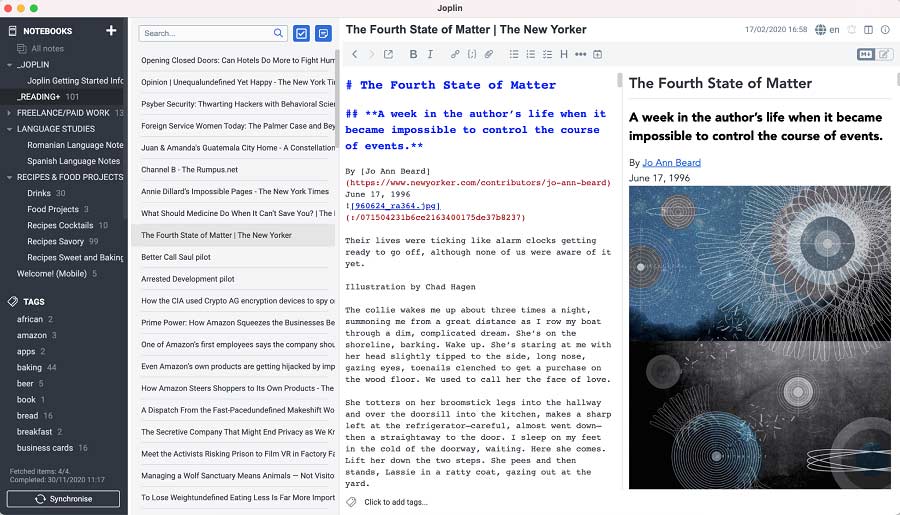 Joplin may be the best choice for all those wanting an open-source note-taking app for Mac. It makes copying, searching, modifying, and tagging notes an effortless task.
In addition to this, Joplin offers a bunch of highly-useful features, such as support for the markdown tool, availability of note history, synchronization with multiple services (such as NextCloud, Dropbox, WebDAV, etc.), and attachment of files to notes.
Additionally, you will be delighted to know that Joplin supports multiple languages so that language is no barrier in note-taking.
Also Read: Best Mac Disk Space Analyzer [Free and Paid]
---
7. Evernote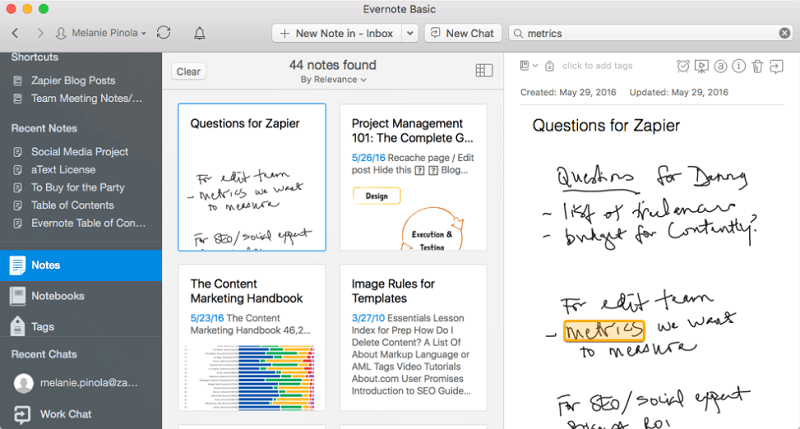 Evernote is an evergreen note-taking software for Mac that does not require much of an introduction. You can use this renowned application on more than one machine to create and prioritize to-do lists/ideas/projects.
Moreover, Evernote is among the top free note-taking apps for Mac due to its easy note tagging and searching, and effortless note sharing. Furthermore, it creates a note backup whenever you change anything.
---
8. GoodNotes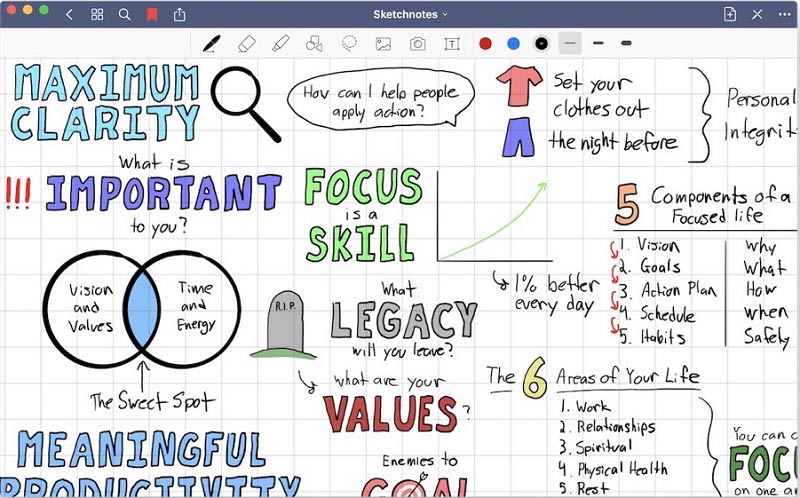 When talking about the best note-taking apps for Mac, we cannot skip GoodNotes. It lets you annotate files imported from Word, PDFs, and PowerPoint.
Moreover, GoodNotes boasts OCR support for finding typed text, folder titles, document outlines, and handwritten notes.
Furthermore, this software also boasts options to write/sketch using a finger/stylus, notebook personalization using templates, double-tap creation of a blank notebook, drag and drop functionality, easy switching between horizontal and vertical scrolling, and a lot more.
Also Read: Best Image Viewer for Mac
---
Concluding the Best Note-Taking Apps for Mac
This article brought to light our top picks for the best note-taking software for Mac. You may choose any above-mentioned application depending on what features you need the most and which app seems the most convenient for you.
If you think some other app should also join these good note-taking apps for Mac, you may mention the same in the comments section. If there is any question, suggestion, or confusion, you may share that too.
We will see you after a few moments with another article on some useful tech topic, until then, you may explore more about technology through our other posts.
Niharika is a passionate soul who finds immense satisfaction in putting all her thoughts in writing. Being a technology enthusiast, she loves learning new things about tech and making everyone technologically literate through her articles. When not composing tech articles, you can find her bringing characters to life in her fictional stories, reading something intriguing, or spending time with her near and dear ones.
Subscribe to Our
Newsletter

and stay informed

Keep yourself updated with the latest technology and trends with TechPout.
Related Posts