The 9 Best Horoscope Apps For Android & iOS 2020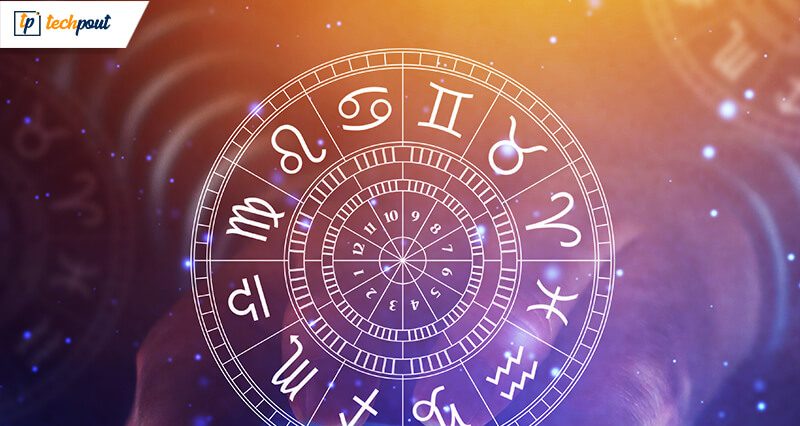 Do you believe in stars and follow daily horoscope? Have you ever visited an astrologer to get advice? If yes, then Horoscope apps can be of great use to you. 
Horoscope has always been one of the most glossy and exciting section of any newspaper and magazine. It is referred by numerous people who wish to learn about their future. 
Luckily the market is filled with several useful horoscope apps for Android and iOS devices that are highly easy and convenient to use.  
For people who believe in horoscopes and read them on a regular basis, we have listed some of the best Horoscope apps in 2020 that you can use to peep into your future. 
Just download one and get started. 
9 Best Horoscope Apps For Android & iOS 2020:
1. iHoroscope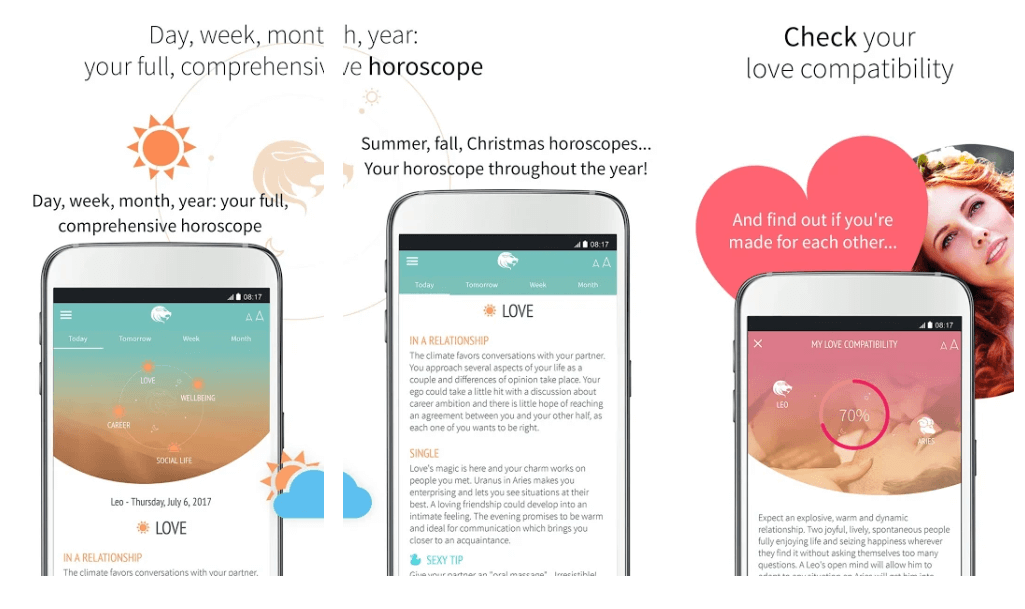 Horoscope app is a must-have for people who believe in the stars and inner voice. It houses a team of some of the most experienced and severe astrologers. 
You can use it to read the daily horoscopes of various zodiac signs. Use this free and simple app to stay updated on your future life event.
If you wish to ask something specific, you can also chat with an expert to get accurate answers to your queries. The Horoscope app promises a personal approach. 
2. My Horoscope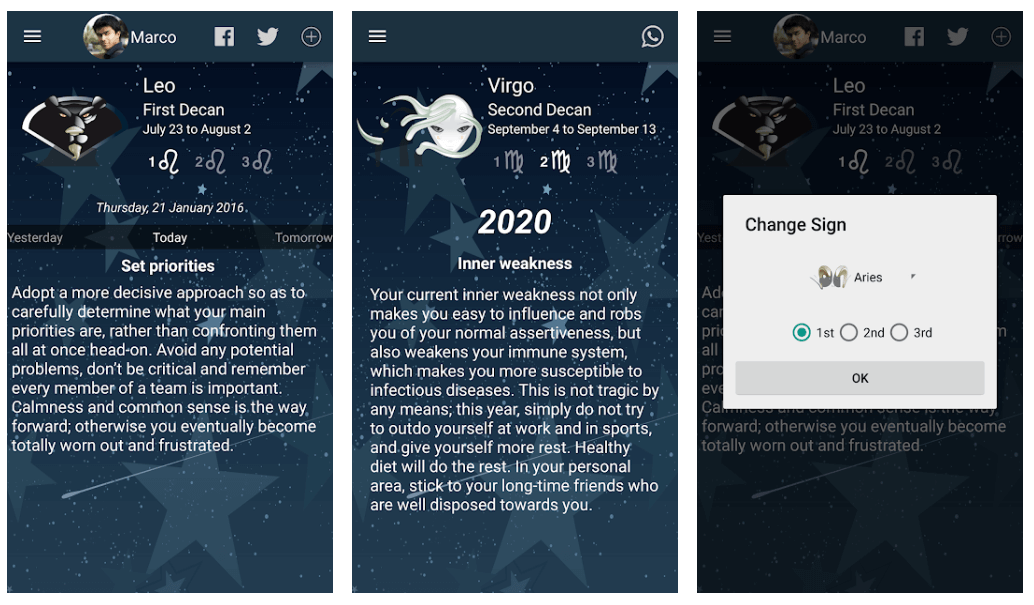 If you want to be aware of thoughtless actions and unexpected events, then My Horoscope is the best app for you. 
It works incredibly well on both iOS and Android platforms and is an excellent app for getting detailed astrological predictions. 
You can use it to learn about the future of your friends and relatives as well and share it via social media platforms. All you need to do is provide their details to know their future predictions. 
Carry your personalized astrological guide. Try the app today. 
Read More: The 9 Best Free News Apps For Android & iOS 2019
3. Horoscope- Daily Zodiac Horoscope and Astrology
Next in the list of free Horoscope apps is Horoscope-Daily Zodiac Horoscope and Astrology. Use this incredible app to peep into your future and know about future impending troubles and successful events. 
You can follow its predictions and plan your actions for the betterment of your life. Just enter your birthdate to get a detailed horoscope report. Use it to know about your career, health, finances, and family. Moreover, you can also check your compatibility with your partner using this app. 
Millions of people are already using it, download for free to check your star forecast. 
4. Daily Horoscope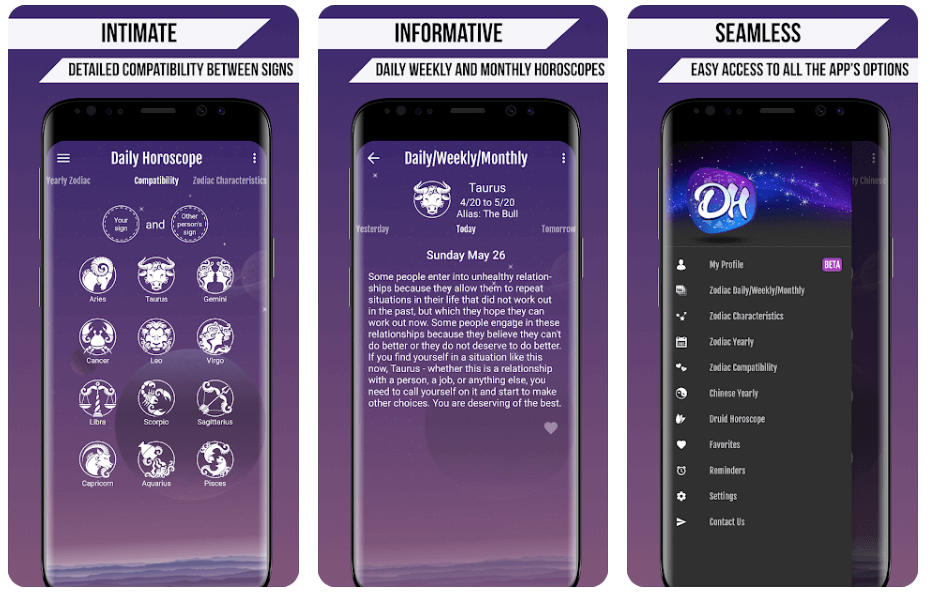 Another best Horoscope app for Android and iOS devices is Daily Horoscope. Use this stunning application to check your today and tomorrow daily predictions along with zodiac sign compatibility. 
You can check the necessary information and details related to your health, business, family, and love life. It comes with a clean and highly convenient interface and sends daily notifications about your daily horoscope.
5. The Astro Horoscopy & Tell Fortune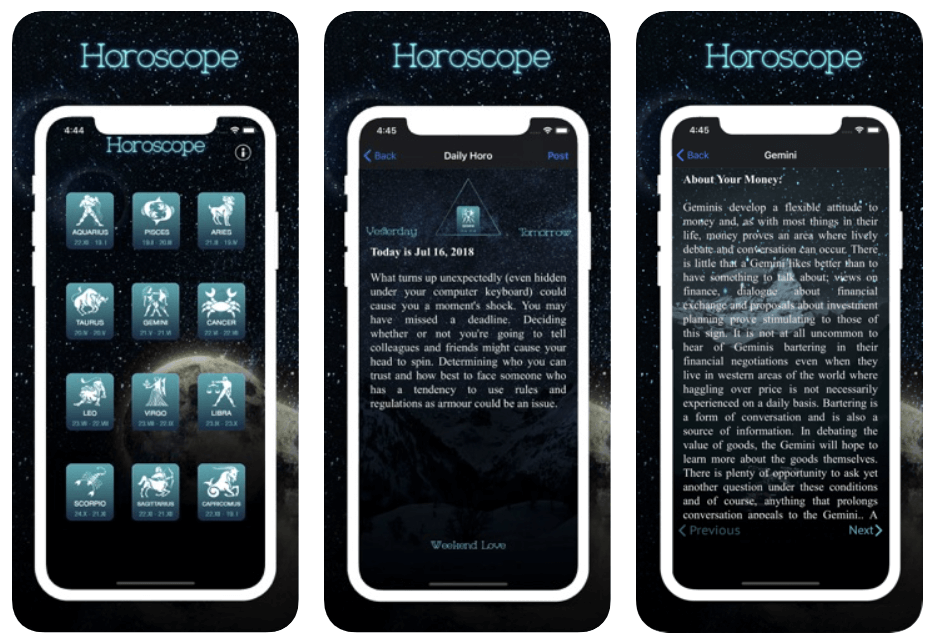 Want to know what lies ahead in your future? The AstroHero will assist you in this. It's one of the best horoscope apps in 2020 and employees the best astrology professionals. Check your love life, success in business, health, and family as per your zodiac sign. 
Download The AstroHoro to view and share your horoscope with your friends and family. It comes with a user-friendly interface and is exceptionally easy to use. 
All-in-all this free horoscope app is one of the best choices for iOS users.
6. Sun Signs: Horoscopes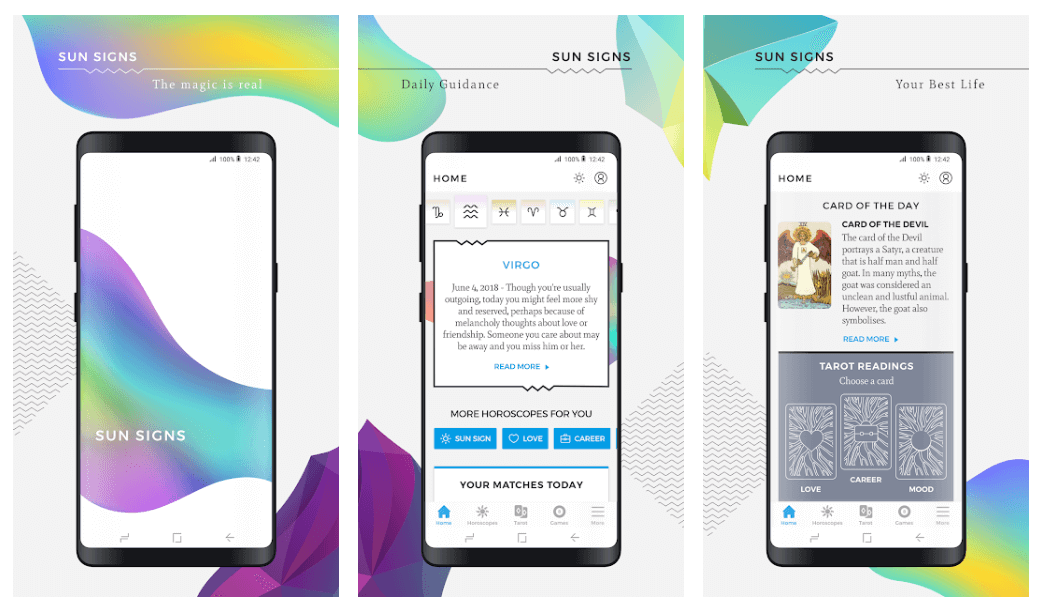 This app provides you with your daily, weekly, and monthly horoscope predictions. 
It works well on both Android and iOS platforms and is available in Spanish and English language. 
You can also use it to get your daily tarot reading. Moreover, if you have any specific questions in mind, you can speak to a professional astrologer. 
7. Astrolis Horoscopes and Tarot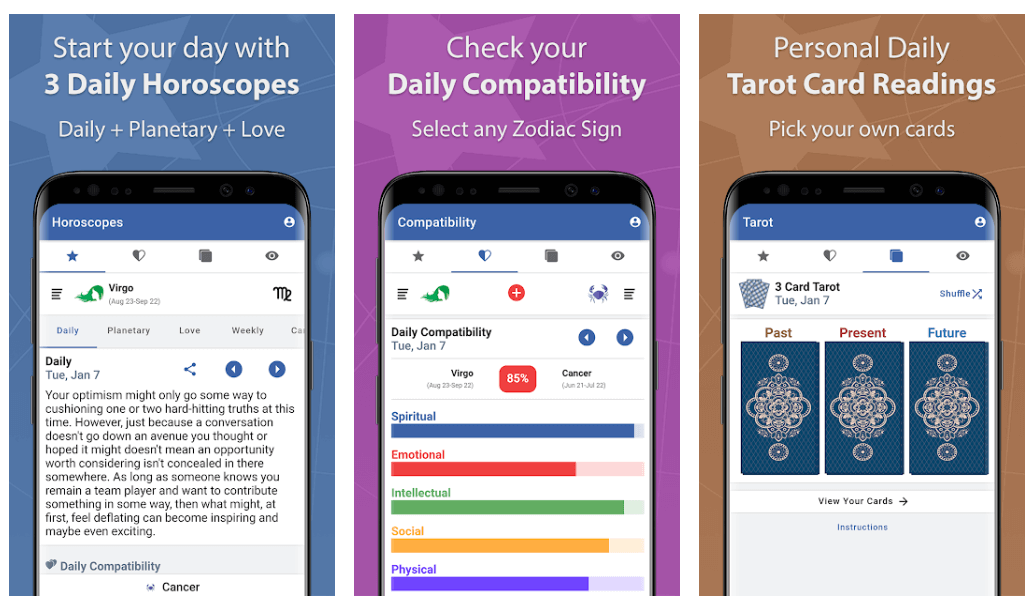 Get useful insights into your love life and future career with this best horoscope app for android. It also works seamlessly well on iOS devices. 
The app checks the planetary position of your stars and provides you with accurate predictions. You can also customize it to get your daily forecast on your main screen, which saves a lot of time. 
More than just daily and weekly horoscope, you can also get your Tarot reading with this app.
Recommended: The 10 Best Reading Apps For Android & iOS
8. Chaturanga Astrology Horoscope and Compatibility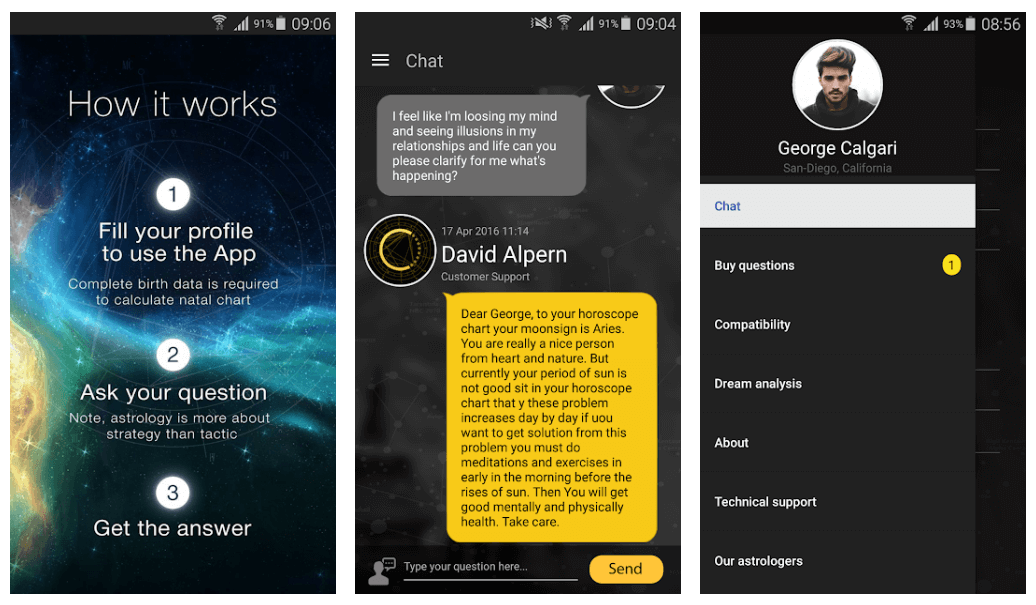 Chat with professional astrologers with this outstanding Horoscope app. Get future related insight based on your natal chart and birth stars. 
Just fill in your respective details, including the birth date and time, and a detailed report of your astrological predictions will be presented to you. 
It's undoubtedly the best place to learn about your career, health, finance, and love life. 
9. Zodiac Star Signs 
If you want to get the exact horoscope predictions according to your Zodiac sign, then there is no better app than Zodiac Star Signs. 
It will tell you how you need to act for the betterment of your future. Use it to know about the planetary placement of your ruling start and plan accordingly to make the right decisions. 
Its interface is quite easy to use and works well on iPhones. 
Wrapping up
Life comes with a lot of surprises, and it's better to be prepared in advance. Pick the most suitable horoscope app to know about your astrological predictions and future happenings. 
Image Source: Play Store & App Store
Prachi Dani is a technical content writer who specializes in areas of science and technology. She is highly up to date with technological transitions and transformations. Writing is not her passion but the only thing that carries satisfaction in life. If not writing, you may find her engrossed playing action games on her treasured smartphone.
Subscribe to Our
Newsletter

and stay informed

Keep yourself updated with the latest technology and trends with TechPout.
Related Posts