12 Best GoPro Alternatives You Can Buy in 2020
Published Date :
May 13, 2020
GoPro is undoubtedly the best travel partner for travel freaks, and adventurous souls. It is one of the most popular options for shooting action video and life moments when you are running on a short budget. 
GoPro action cameras are the best handheld devices that one can find in the current market and can be carried as a bike gear or simply attached to your helmet or wristband. This compelling gadget hosts a portfolio of useful devices such as 360-degree cameras like Fusion, affordable devices like Sessions, and an action camera like Hero 6. 
The only downside of this fantastic gadget is its price which can burn a hole in the pockets of many. So, if you are looking for the best and cheap GoPro alternatives that can provide you with at par features without costing you a fortune, then our blog will definitely benefit you. 
So without wasting any more time, let's dive into the ocean of action cameras and find out which is the cheap and best alternative to GoPro. 
What Are the Best GoPro Alternatives in 2020: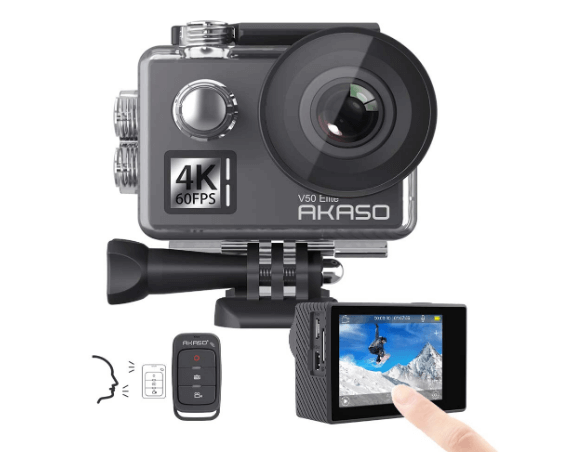 Akaso V50 is the latest addition in the list of action cameras and is highly popular for providing 4k resolution at 60 fps. In addition to 4k shooting, it also supports 1080op at up to 120 fps, 2.7 k at 60 fps, and 720op at up to 240 fps. Akaso's ability to support voice command, click 20-megapixel still shots along with remote control features makes it one of the best GoPro alternatives.
It is powered with a 2 inch IPS touch display making it a great pick for people who like using their gadgets in a conventional manner.
The viewing angles of the camera can be easily adjusted and support easy flipping between narrow, medium, and wide views.
It is highly recommended for swimmers and works seamlessly well in deep water for up to 40 meters.
It also supports direct wi-fi sharing and mini-HDMI.
It can be easily connected to your computer device and smartphones for transferring data and captured videos.
Read More: 11 Best GoPro Editing Software For Windows & Mac in 2020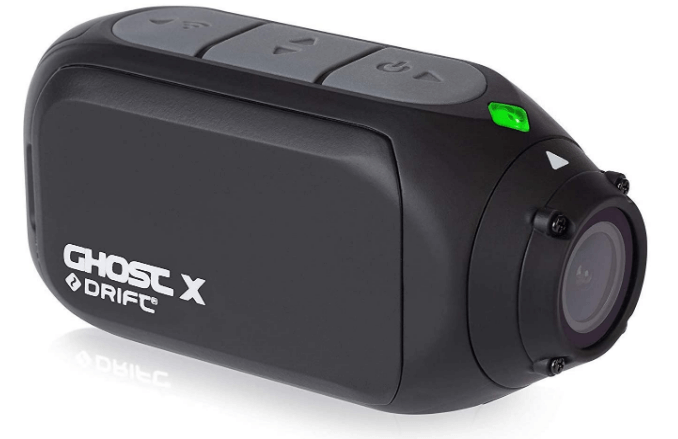 Drift Ghost is another alternative that you can choose over GoPro, it is the upgraded version of Drift HD action camera. Its manufacturer claims that it has the longest battery life amongst its competitors with 1080p full HD filming capabilities. 
12MP Sony IMX117CQT 1/2.3 CMOS sensor 
4GB NAND flash.
8GB DDR3L Memory.
Dual-band Wi-Fi connectivity.
Apart from the above-mentioned offerings it also comes with a full rotation lens that can easily align its shot and rotate its camera lens up to 300 degrees. Additionally, it can also work as a safety camera and can support uninterrupted recording while on charging mode. The recording only stops when you unplug the device from the charging pin.
In addition to this, the device can be easily cloned with other Ghost cameras through Wi-Fi which makes it a perfect and one of the best overall GoPro alternatives.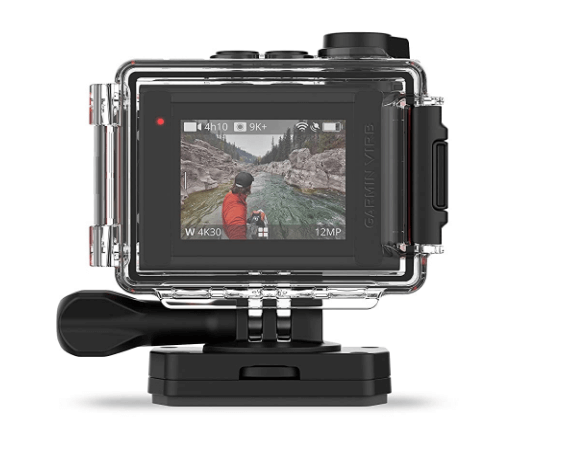 A powerful mix of innovative features, superb video quality, informative overlays, excellent construction, and voice recognition, makes Garmin VIRB Ultra 30 the best premium GoPro Alternatives. 
Along with external housing, the tool can support underwater shots up to 131 feet in depth. It is also known for its high-quality video recording with 4k recording at up to 30 fps, 720p at auto 240 fps, and 1080p at 120fps. It can easily sync with various smartphones and computers through a Wi-fi connection. 
It is powered with 30 different voice control features and is capable of providing top-notch video quality with superb colors and sharpness. Although its battery life is not as commendable as GoPro action cameras, it still is a good alternative to GoPro.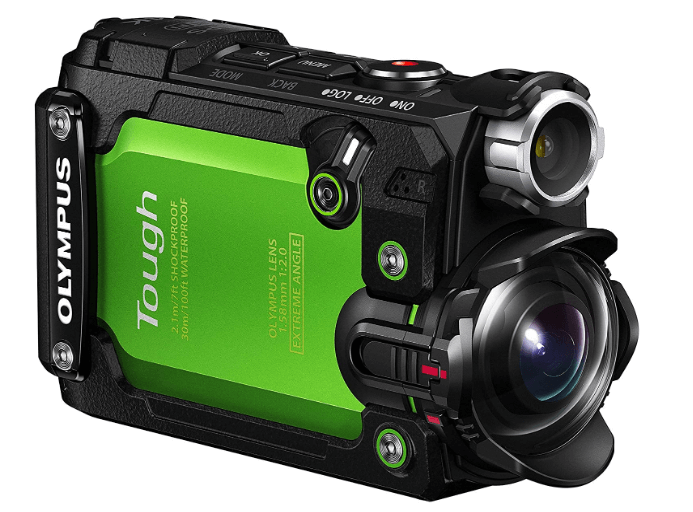 Priced at an affordable price Olympus TG tracker is another tool that you can pick if you are looking for the best GoPro alternatives of 2020. It comes with a stylish and rugged design and flaunts an f/2.0 lens along with an 8mp sensor which is perfect for capturing fast action shots. In addition to this, it also has a 204-degree angle of view which is much wider than what is offered by the GoPro Hero 5 Black model.
It can easily capture 4k 30p videos and can shoot underwater at up to 100 free without any housing. The quality of video recording makes it a great alternative to GoPro action cameras and has a fisheye, fixed, and an ultra-wide-angle lens. 
Last but not the least it comes loaded with 5 built-in sensor capture movements including Accelerometer, GPS, Barometer, eCompass, and Thermometer which adds on to the clarity and crispness of shots.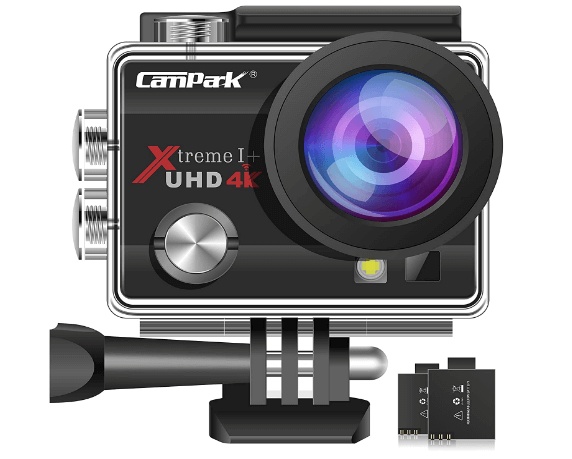 A tough design, superb quality videos, and photos along with Waterproofing make Campark 4k Action Camera one of the best budget GoPro alternatives when it comes to the price tag.
It is fully compatible with iOS and Android devices and can be run on Wi-fi remote controls. It can shoot underwater up to 30m of depth which makes it an idle pick for swimmers, surfers, and water sports freaks. The powerful tool is accessorized with two rechargeable batteries and can be easily attached to your helmet, wrist band, and bicycles. 
170-degree lens view, 2-inch HD screen along with time-lapse, slow motion, and loop recording features make it a perfect pick for you.
Read More: 10 Best Android Camera Apps For Quality Pictures in 2020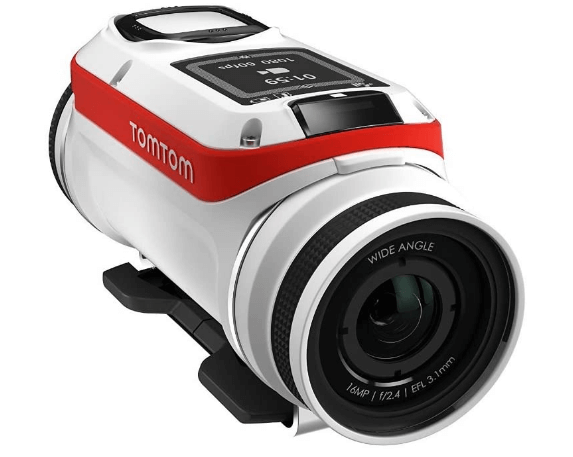 Powered with great usability, perfect compatibility with GoPro mounts, and a rugged design. TomTom Bandit barely misses any accolade. This device comes in a hard body with a waterproof front lens. With a diving cover, it turns fully waterproof and can go up to 40 feet down in the water.
Setting it up is quite simple, the setting can be easily altered and its navigation is user-friendly. With its motion sensors and GPS tracker, you can also capture the G-Force, speed, and rotation while capturing the shot. The only downside of this incredible tool is that it can support 4k resolution at 15 fps. 
Its battery life is quite competitive as compared to other available options in the market.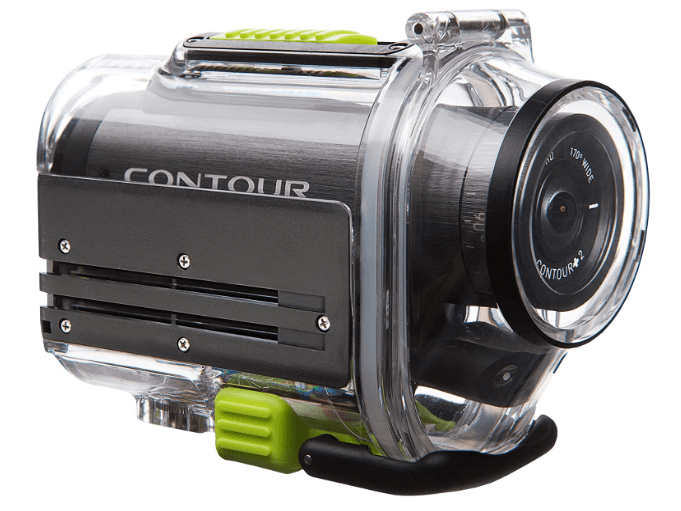 Best suited for beginners and entry-level enthusiasts, Contour +2 can effortlessly create HD videos with 5 megapixel still resolution which makes it one of the best budget GoPro Alternatives. 
The device can be connected to a microphone with a 3.5 mm audio jack and can be mounted at multiple locations with the utmost ease. It is powered with a 170degree Ultra- wide-angle lens and can rotate up to 270 degrees. With this incredible tool, you get high-end resolution videos including 960p, 720p, and 1080 p and 3.5 mm Mic input.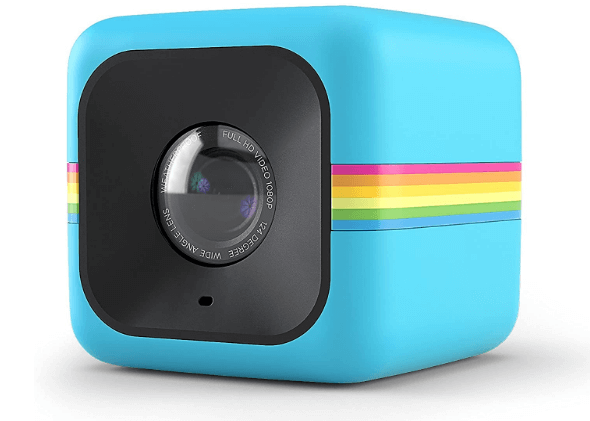 Next on our list of best 360 GoPro alternatives is Polaroid Cube +. It comes with an affordable price tag and has a massive basket of features to offer. With its still camera, you can capture still up to 8Mp and can take it 30 feet down underwater for recording the beautiful water life. 
It also comes with a wide-angle lens that can rotate and capture videos up to 124 degrees. As far as its battery is concerned it can support continuous recording for up to 107 minutes. 
It is packed and designed in a cute and colorful body.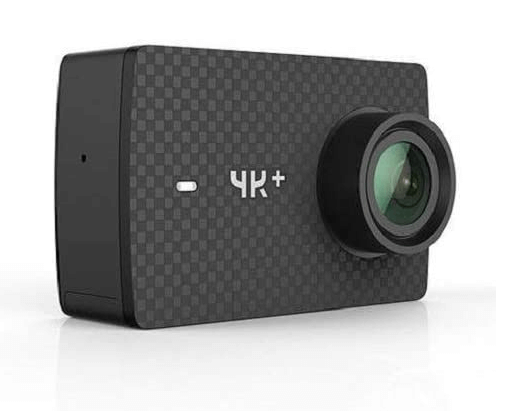 Are you still wondering what are the best GoPro alternatives in 2020? Yi 4k Action camera can be a perfect pick for you. It comes with a tough battery and a highly affordable price tag which makes it a good choice amongst its competitors. 
With Yi 4k you get an incredible image stabilizer and s high-end camera that can shoot at 60fps with 4k resolution. It can support stills up to 16MP and its sensor can focus up to 155 degrees. 
If you are looking at a low budget action camera with decent picture quality then Yi 4k can be a good alternative to market leader GoPro.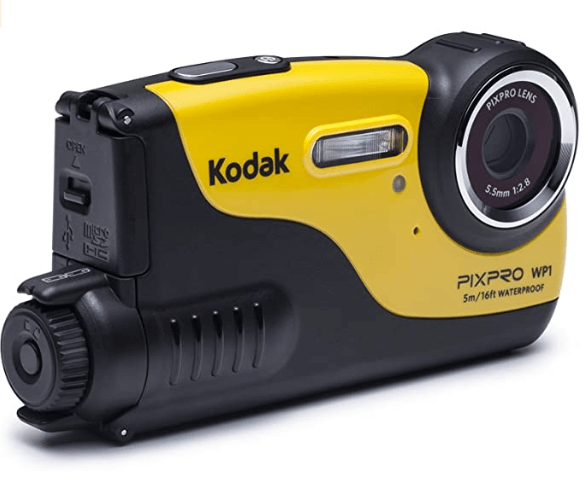 Kodak has been a well-known name in the photography industry and with its WPIsports camera, it has recently joined the market of action cameras. It is quite a handy device and comes in a light package of 155gms. 
It has the capacity to go up to 10 meters underwater with 2m of shockproof resistance. Irrespective of its lightweight design it is capable of capturing 360-degree recording which makes it one of the best GoPro Alternative. Enjoy crystal clear results with this powerful gadget from Kodak.
Read More: 12 Best Photo Editing Apps & Software For Mac in 2020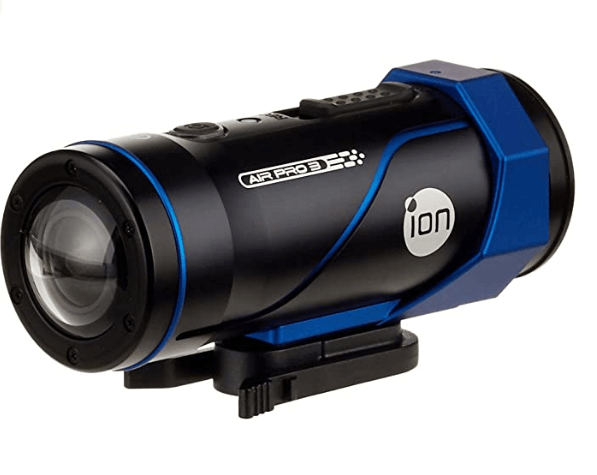 Next on our list of best budget alternatives to GoPro is iON Air Pro 3. With basic features and adjustments along with easy to use buttons and accessories it is a perfect pick for beginners looking for a low-cost action camera. It can capture and take crystal clear still images of 12 MP.
In the absence of a screen, it becomes quite essential to connect it to a phone to see what is being recorded. It is a waterproof tool and can go up to 15 meters underwater.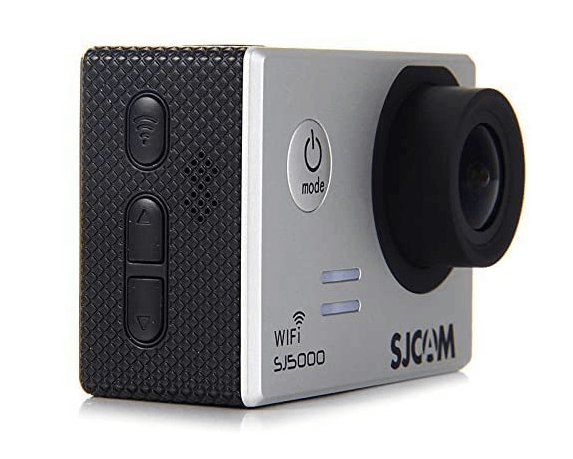 Last on our list of GoPro alternatives is SJCAM SJ5000. Priced at a reasonable price it is worth every penny. It can offer 1080p at 120 fps and can capture stills up to 16MP. 
Timed photo, time-lapse modes, and times video are few of its other offerings along with a sensor which can focus up to 155 degrees.
Capture Your Adventure Life in Style
GoPro cameras are undeniable the best action camera but does that mean there are no alternatives to this highly popular device? No, if you sniff around a little bit you will find a number of GoPro alternatives that offer at par features without burning a hole in your pocket. 
Capturing life moments has always been quite fascinating. Refer to our list of best alternatives to GoPro and pick the best-suited tool for yourself.
Image Credits: Amazon
Prachi Dani is a technical content writer who specializes in areas of science and technology. She is highly up to date with technological transitions and transformations. Writing is not her passion but the only thing that carries satisfaction in life. If not writing, you may find her engrossed playing action games on her treasured smartphone.
Subscribe to Our
Newsletter

and stay informed

Keep yourself updated with the latest technology and trends with TechPout.
Related Posts