13 Best Google Maps Alternatives in 2020
Published Date :
Feb 14, 2020
Have you ever wondered what are the best Google Maps alternatives? Google Maps lets you switch to incognito mode, it translates for you in foreign languages, provides live traffic updates, and a lot more. Then, why would you even have second thoughts about switching to another alternative web mapping service other than Google Maps?
Google Maps can sometimes provide incomplete or inaccurate information. Additionally, accessibility can be challenging at times as it often depends on downloading and displaying larger images. This may lead to its slow or no loading if there is a poor internet connection. Sometimes, it also fails to load on browsers properly if the user is not using the latest browser version.
So, several minor constraints can pose a roadblock at times, which may influence users to look for other best maps and navigation services. Let us take an in-depth look at thirteen of them through this blog.
Seek Your Destination with the Best Google Maps Alternatives:
Understand from the below points about the alternative options in the category of best wayfinding software and web mapping services with worldwide availability.
1. Bing Maps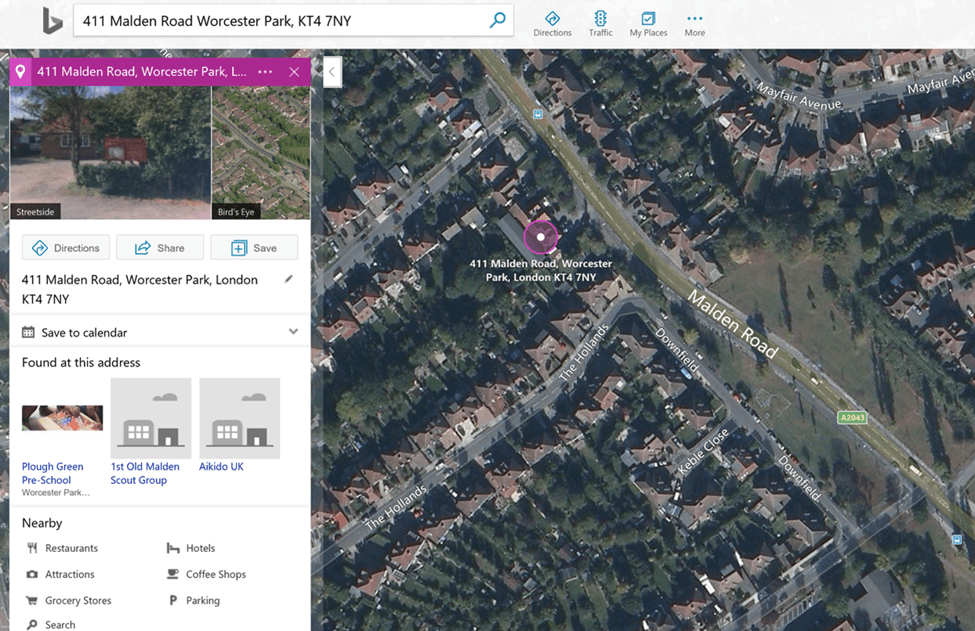 Bing Maps, an online web mapping service by Microsoft is powered by the Bing Maps for Enterprise framework and was originally launched as MSN Virtual Earth.
Well, this online mapping service can do a lot for you apart from showing street maps in multiple viewing styles. Wondering what more is possible with Bing Maps? 
Bing Maps is definitely the best alternative to Google Maps as it can become your sense of direction while walking and driving. It can provide traffic updates too. ClearFlow is an in-built impressive feature that can anticipate traffic patterns. It is also enabled with the location sharing feature and map embedding feature.
Read Also: How To Use Google Maps And Get Traffic Updates
2. Here WeGo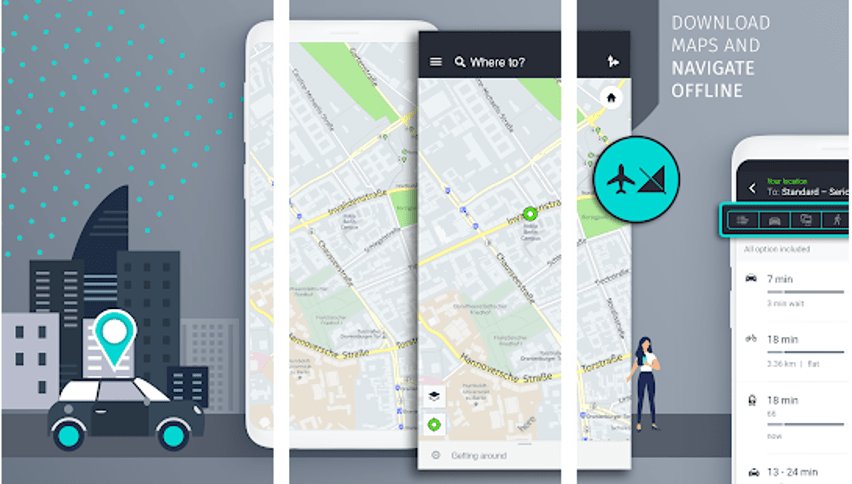 This is another excellent free online web mapping service from Here Technologies, which runs mapping and location data services for individuals as well as enterprises.
This web mapping service captures location information and sells or licenses it to businesses like Amazon.com, BMW, and Oracle, etc.
It provides a myriad of features for effortless navigation through the streets. The app lets you book cabs, provides information about public transit including the fares and live traffic updates.
3. MapQuest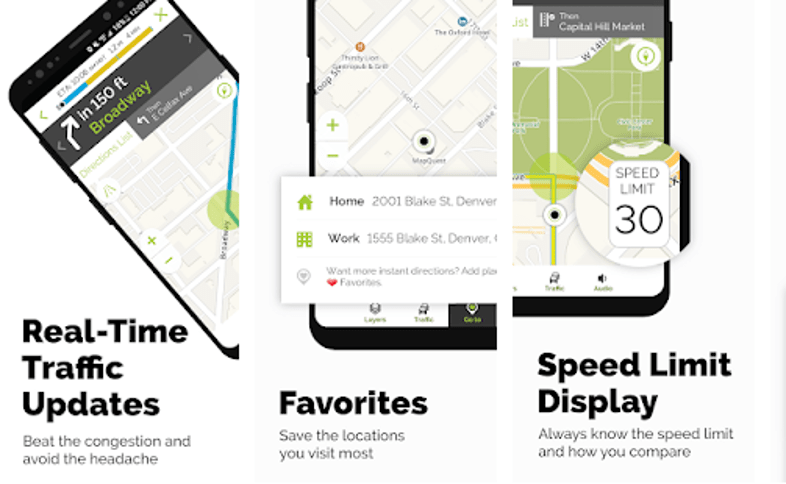 This is another best Google Maps alternative by Verizon Media and was the first commercial-scale mapping service. 
MapQuest had used satellite imagery for some time but later removed it due to some limitations imposed by AOL's terms and conditions. Currently, MapQuest utilizes TomTom's services for its mapping system.
Well, if you are curious to know what its striking features are, then let's take a look at them. MapQuest offers a bit of street-level information and navigation instructions.
It also offers a free mobile app for Android and iOS, enabled with POI search, voice-guided navigation, real-time traffic updates, etc.
The USP of this service lies in the POI search feature which can guide someone directly to the entrance of the destination, rather than directing to the street address where the destination is located.
4. OpenStreetMap & OsmAnd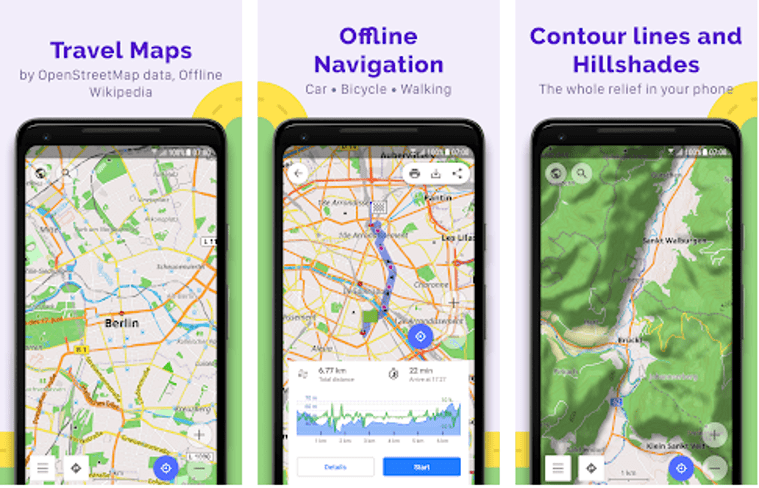 Steve Coast created this mapping service predominantly for the United Kingdom. The mapping data is crowdsourced and then made available under the Open Database License. Facebook, OsmAnd, MapQuest Open, and Craigslist are few of the renowned clients of OSM.
OsmAnd is the offline navigation app for Android that pulls data from the OpenStreetMap location database. It provides voice and visual navigation with the help of GPS. 
The Map feature displays POIs (points of interest) and helps to find places offline. Nautical Maps and Ski map plugin are among its other notable offerings.
5. Waze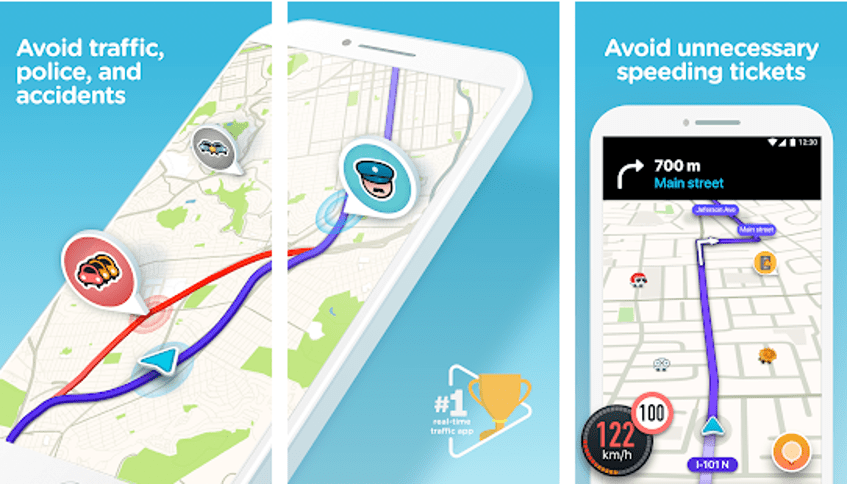 Formerly known as FreeMap Israel, Waze is a Google-owned GPS navigation software. It collects user-submitted travel times and route details and downloads location information from a mobile telephone network.
Do you know why Waze is the best map and navigation service provider? It's because you get to know about the vehicular congestion on roads along with roadblocks and road accidents in real-time. 
The community-driven GPS navigation app locates the fastest route for you and also calculates the ETA based on the live traffic data.
6. Maps.me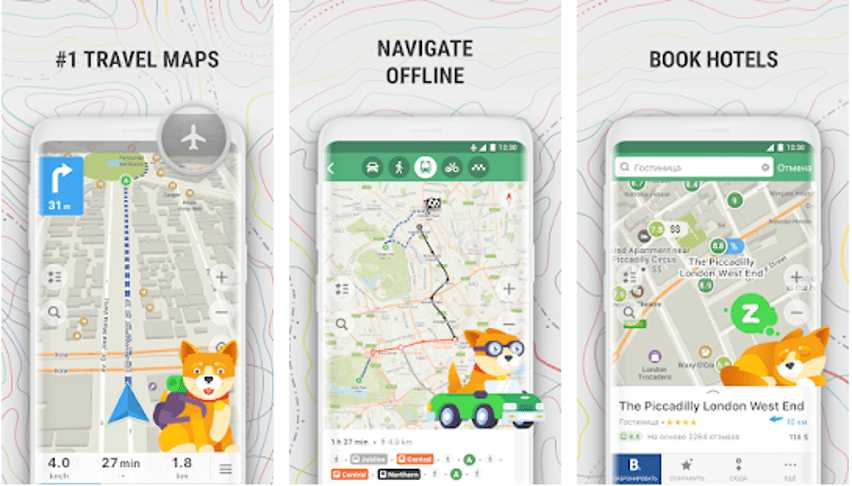 This is an incredible Google Maps offline alternative as it can provide navigation guidelines for driving, walking, and cycling.
What makes this app more interesting is that it can help you plan your trips with its ready-made travel guides. It is also enabled with the nearby POI information like restaurants, ATMs, public transport, etc.
You can also share your location via social media and text messages. It lets you bookmark locations and provides timely updates of traffic congestions in 36 countries.
7. Pocket Earth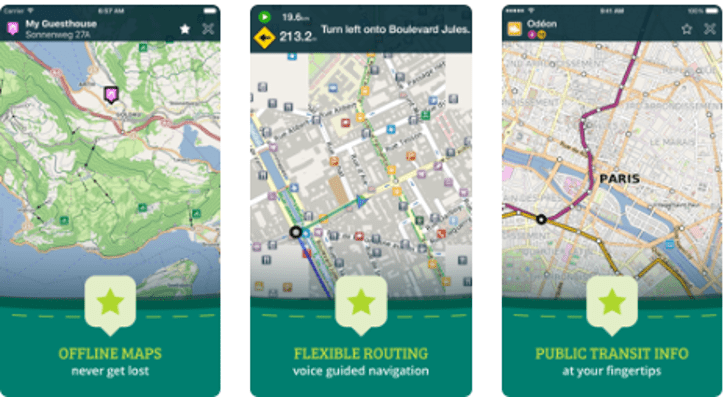 This is an exclusive navigation app for iOS that pulls data from OpenStreetMap to help the user navigate smoothly around the world.  The offline map feature can be easily downloaded. 
Traveling is now a cakewalk with the availability of offline travel guides. This mapping service is the ultimate app for adventurous souls. Now hike up in the mountains and hills and never get lost with the GPS Track Recording & Waypoint Navigation function.
8. Navmii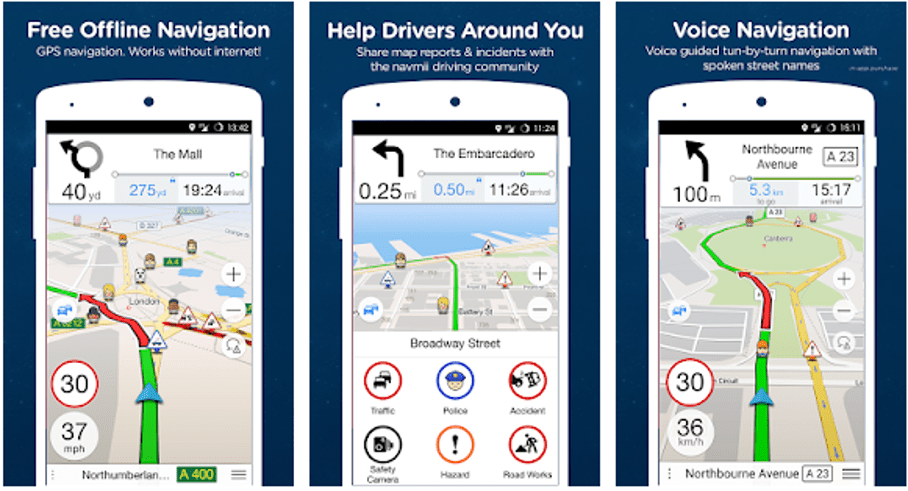 With HD maps, voice-guided navigation and real-time traffic updates, this smartphone app is one more efficient Google Maps alternative. 
With a user base of 24 million, this app can provide live traffic updates, POI's and a lot more with the help of GPS alone and doesn't have a dependency on the internet.
The app is also embedded with Google Street View. Apart from this, it provides its services in association with TripAdvisor, Foursquare and What3words.
9. CoPilot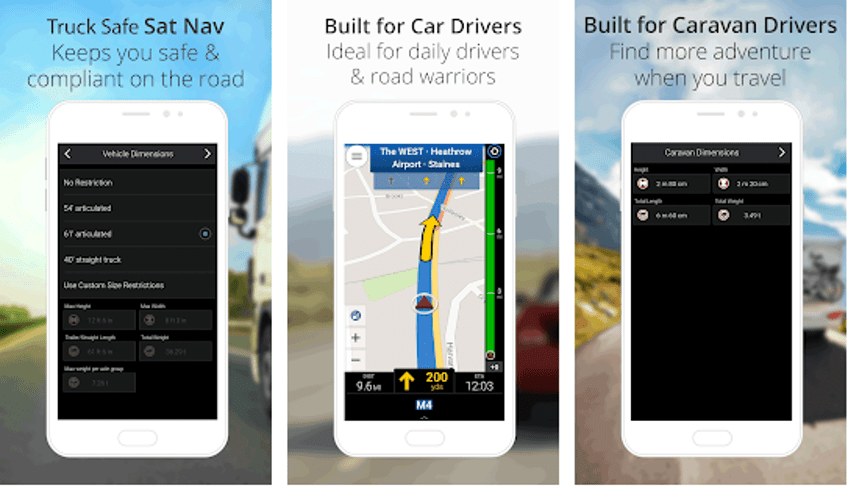 Whether you are a professional caravan driver or driving your own car, CoPilot has got you covered on the roads with an excellent level of navigation assistance. It truly is your copilot and a perfect alternative to Google Maps.
This online web mapping service can come up with three route choices for you. Do you know what's the best feature of your app based copilot? It can keep guiding you on the right path even when you have lost network on your phone with the aid of automotive-grade offline maps. 
It also has specially crafted routes and directions for caravans and motorhomes based on the size of your vehicle.
Read More: Hidden Features of Google Maps That You Should Know
10. TomTom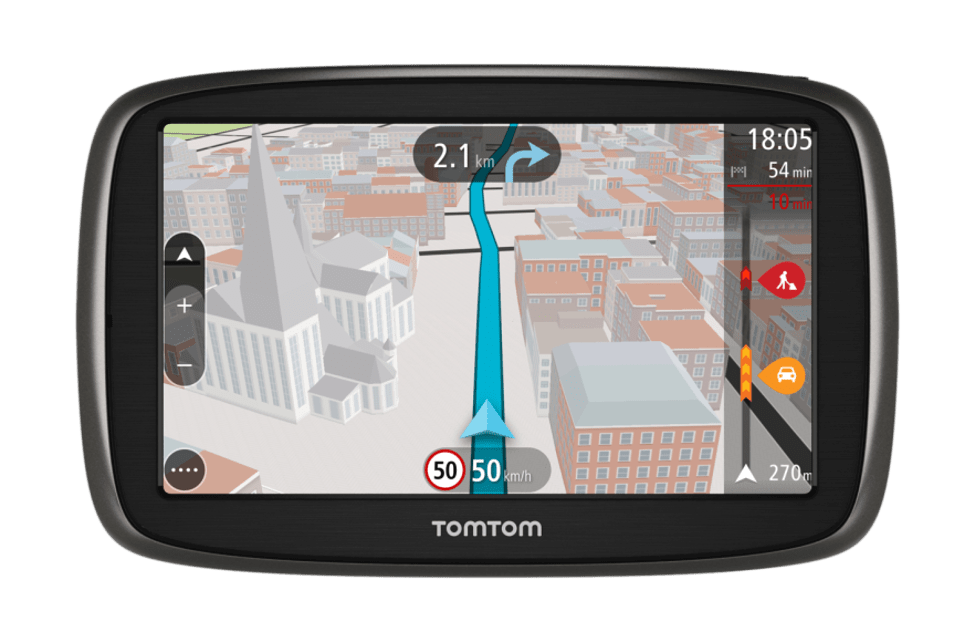 TomTom is undoubtedly the best Google Maps substitute because it offers three types of products, which are maps, connected services, and navigation systems.
It offers multiple navigation models with a flying interface. They are mostly GPS-based systems. It also provides real-time traffic updates.
11. Citymapper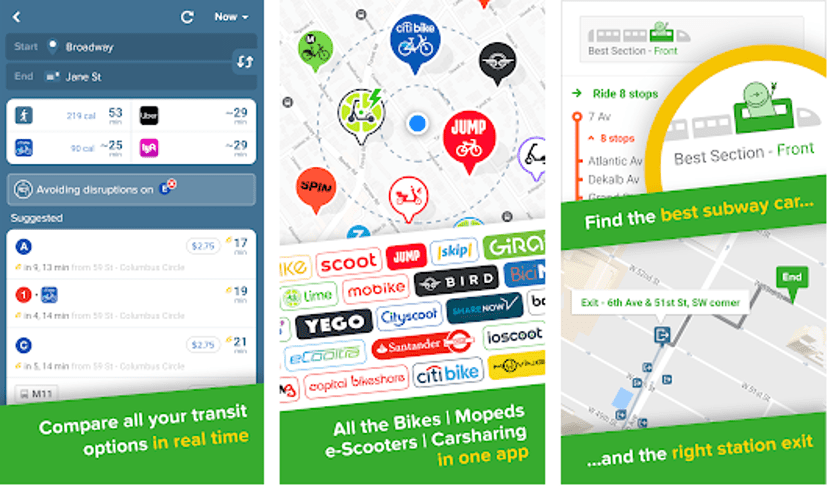 This App is the best online web mapping alternative and can relieve you of your tensions. It can provide you with the most appropriate, fastest, and shortest routes. It checks with the real departure services and brings you the best directions.
12. BackCountry Navigator TOPO GPS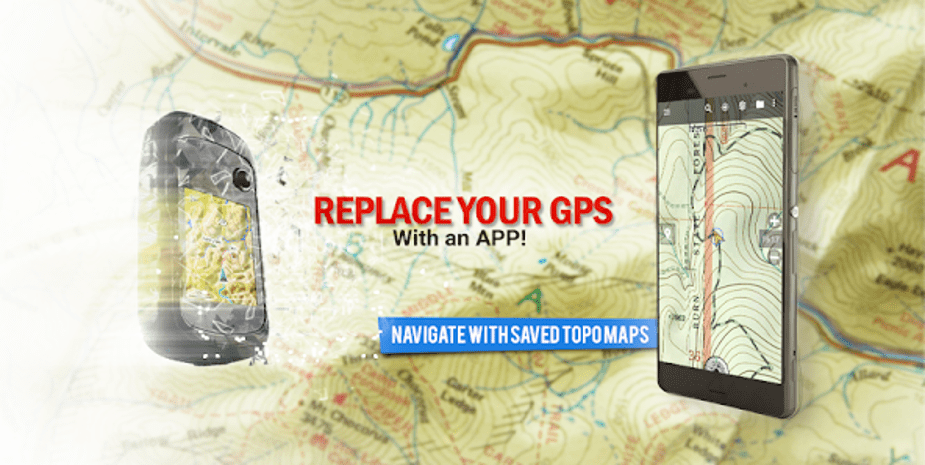 The best navigation app for Android, it brings you the best experience if you're trying to find out the topographical features of a place. Bikers can have a gala time with this bike. Hiking can be more fun than it ever has been until now.
 13. Polaris GPS Navigation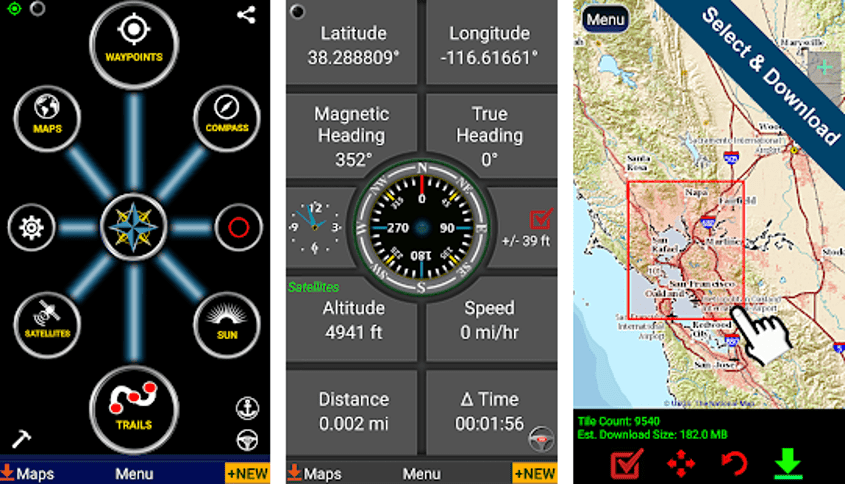 This is one of the truest GPS navigation apps.  When you're on a path with no roads, you literally have to create one for yourself. For nautical and off-road conditions, it can help soldiers, wayfarers, and adventurers immensely. It is an absolutely free online web mapping service.
Final Words
Web mapping refers to the process of using maps delivered by GIS (geographic information systems) in the World Wide Web by collating multiple geographic datasets from free as well as proprietary datasets.
Web mapping services are immensely indispensable in today's world. Let these Google Maps alternatives guide you on your path whether you are a globetrotter or regular office commuter.
Image Source: Bing Blog, Play Store
Snigdha is a technical content writer with expertise in the field of science & technology. Though she has a very diverse academic and professional profile yet she finds writing to be a creative form that she was unable to explore so far. When not writing, she can be found indulging in other forms of creativity like painting or travelling.
Subscribe to Our
Newsletter

and stay informed

Keep yourself updated with the latest technology and trends with TechPout.
Related Posts