How To Use Google Maps And Get Traffic Updates
Published Date :
Jul 17, 2019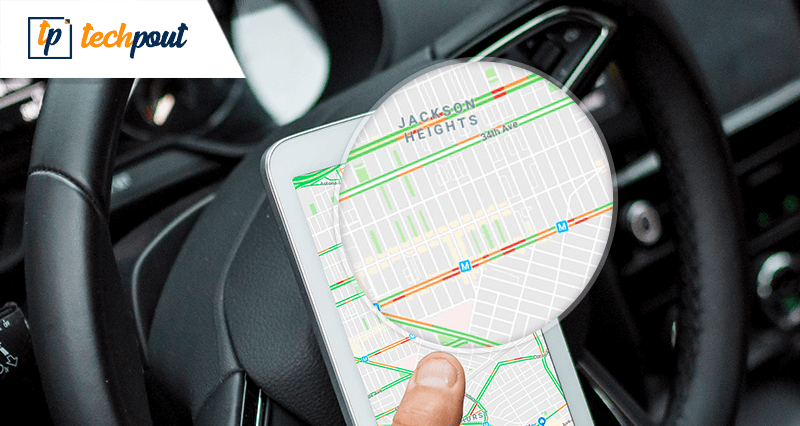 Looking at the traffic conditions, before you head towards your office is quite a necessity these days. Getting late even by minutes can cost us much in our busy routines.

A Google traffic app can help you take the fastest route to your office and avoid unwanted congestion.

But how is it possible? How does a google map traffic prediction works and provides up-to-the-minute details of traffic conditions?

Not checking the traffic conditions before taking a long route is considered as a technological sin in this digital era. Google Maps does an excellent job in providing you real-time traffic situations based on your geographical location.

Phones and other applications use Google Maps to provide relevant information about the preferable route and geographical destinations. But have you ever wondered how does it accomplish this task?

Straightforward Answer:

Initially, Google used to refer to traffic sensor data, but with technological advancement and updates, it started collecting relevant data from users who activated their locations.

With its in-built Google Traffic feature, it provides real-time traffic conditions along with the estimated time to travel.

Access road congestion and choose the fastest route available with Google Maps.
How do I get traffic updates on Google Maps? How does it know everything?

Traffic Sensor

Till 2009, Google used to take relevant data captured by municipal traffic lights and CCTV cameras installed on roads. Based on the collected information, these sensors used to forecast how fast the traffic is moving. For this purpose, it uses active infrared technology and laser radars.

Post collection the information was transmitted to servers and then used to make traffic announcements. The same data was used for Maps.

However, this technique has its drawbacks.

It collects a significant amount of information from busy streets where cameras are installed, so if anybody wants to take an alternative route, they don't get access to the required information.
It is impossible to access traffic information on mobile phones as Google Maps only provide support to radio and broadcasting channels.
Crowdsourcing

Starting in 2009, Google began using Crowdsourcing as a quicker, reliable, sophisticated method of providing real-time information.

It collects and analyzes data from various users who are present in the same location. After analyzing, it sends the data back to its users in the form of preferable routes, travel time, etc.

How to check traffic on google maps? How do Crowdsourcing works?

Crowdsourcing is a robust, sourcing model that collects information from various sources. It uses multiple techniques to provide accurate traffic results.

Firstly, it uses a GPS application which mainly focuses on giving directions to various destinations. Further, it collects your location details along with numerous other people present in the same area. After analyzing the data, it provides you the details of all busy traffic routes and congested areas.

While moving on a busy route, there might be many other travelers who are also using Google Maps, this way Google collects information and identifies congested road with slow-moving cars in a particular area, which is then indicated as red lines.

In this manner, you'll get all the important information including travel time, multiple routes, the fastest route, and many more. 

In a nutshell, it collects information, aggregates the collected data, analyzes it, transmits it to the servers, and provides actionable information to end-users. 

Just toggle on "My location Tab" in Google and start accessing traffic data.

Users concerned about their privacy also have the option of not sharing their current location, but then they will not get notifications of traffic jams and busy roads.

Lastly, it is essential to know that Google has strict privacy policies in place and can not access the exact location, from where the information is transmitted.

Google Maps traffic data is undoubtedly one of the most secure and reliable ways of getting traffic information without compromising your privacy.
Prachi Dani is a technical content writer who specializes in areas of science and technology. She is highly up to date with technological transitions and transformations. Writing is not her passion but the only thing that carries satisfaction in life. If not writing, you may find her engrossed playing action games on her treasured smartphone.
Subscribe to Our
Newsletter

and stay informed

Keep yourself updated with the latest technology and trends with TechPout.
Related Posts