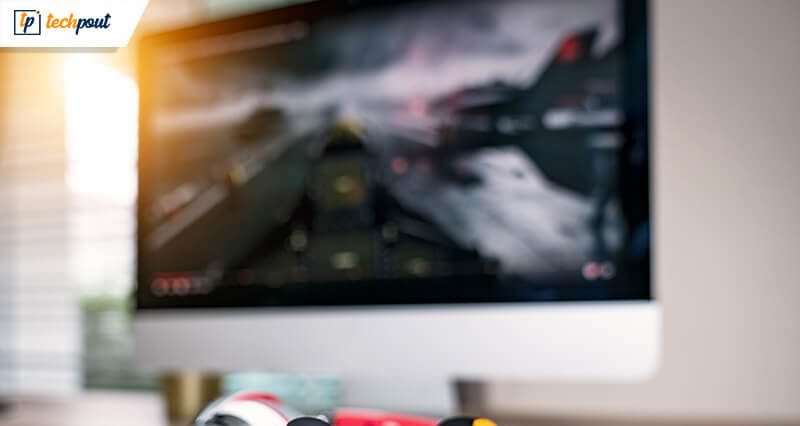 If you have missed out on buying a PlayStation console for yourself, and are now regretting all the great games that you've missed playing, then stop regretting now.
You can now very easily play all PlayStation games in the confines of your very own PC. Read this post to know more.
How to Play PlayStation Games on PC?
There are two methods through which you can easily play all those missed PlayStation games:
The first one is downloading the PS Now application and streaming the games through that on your PC.
While the second one is employing the help of some PS emulators to create a similar playing environment on your PC.
PlayStation Now Streaming Service:
You can now play all PlayStation games on your PC with PS Now. It is just like a PlayStation app for your PC which you'll need to download on your system.
It has a catalogue of over 400 PS3 games while a steady stream of new games is added every month.
A PS Now subscription is priced at $19.99 a month.
Read Also: 20 Best Free PC Games of 2019
Follow These Steps to Get PS Now on Your PC:
Step 1: Check that you are running a compatible version of Windows in your system
Before getting started with anything, you'll need to verify that your PC is running the latest version of Windows (7, 8.1, or 10).
Step 2: Make sure you have a PS4 controller aka DualShock 4 controller to your PC
For controlling your game-playing, you'll require a DualShock 4 controller. If you have PlayStation 4, then you'll already have one, but if not, you'll need to buy one. 
Step 3: Have a faster broadband or internet connection
It's a no-brainer. You'll be streaming and playing PlayStation 3 games on your PC via Sony's servers over the internet. So obviously, you'll need to have a fast and reliable internet connection to play them smoothly.
It is recommended to have an internet connection of 5Mbps or higher.
Step 4: Sign up for a PSN account and subscribe to PS Now
If you don't have a PSN account already, you'll need to go to Sony's official PSN website to sign up for one.
After that, you'll have to subscribe to PS Now. Go to the  PlayStation Now website and click on 'Start your trial'. You'll be offered PS Now for 7 days for free. After this trial period ends, your subscription will begin.
Step 5: Download the PS Now app
Now, this is the final step. Download the PlayStation/PS Now app for your PC to play PlayStation games. After downloading the app, you'll need to login to your PSN account. If you haven't chosen a subscription yet, you'll need to choose one. 
And finally, plug in your PS4 controller (DualShock 4) into your PC and start streaming the games.
5 Best PlayStation Emulators for Your PC:
1. RetroArch
If you have been catching up with the world of emulating software, you might have heard about RetroArch. It is a near-perfect and open-source multi-platform emulator which comes with its own front end GUI. It boasts a sleek interface and a handy rewind feature, both of which make the game-playing process very real and intuitive.
It is not a single emulator, but actually a collection of emulators, called "cores," that allow all the users to download and play a huge number of games for a range of consoles and handhelds.
The main issue that most players have with RetroArch is that its configuration process is quite tedious and extensive.
2. PPSSPP
PlayStation Portable Simulator Suitable for Playing Portably (PPSSPP) might have a quirky name, but it does exactly what its name suggests: it simulates a suitable habitat for playing PlayStation games on your PC. There are mobile versions of this software too, for Android and iOS.
This emulating tool also possesses features and functions to save state support, upscale resolutions, and textures, and even transfer games and data from a PSP to your PC using an SD card.
Although, the portable versions provide a richer gaming experience as compared to the Windows version.
3. PCSX Reloaded
PCSX Reloaded is equipped with High-Level Emulation which emulates the behavior of the Playstation BIOS through software, completely eliminating the requirement for a PS BIOS file.
PCSX is an incredible PSX emulator for PC because of its excellent and easy configuration.
It also poses strong plugin support for a range of software enhancements. 
PCSX Reloaded supports every game of classic console, as well as any PC compatible gamepad (connect your PS4 controller to your PC easily.)
You could either start playing automatically or could devise a customizable experience with manual settings.
However, PCSX Reloaded lacks in the extra features and functions segment that other similar programs have.
4. EPSXE
EPSXE is the most recognized and high-quality PSX and PS1 emulator for PC. It is a completely free program that offers incredible functions and features that provide an experience similar to that of a video game console. It requires a Playstation BIOS to operate well.      
It also features a plugin system that allows users to choose between different methods of GPU, sound, and CD-ROM emulation optimized with respect to sound, graphics, and other aspects of interest. 
It is highly compatible with most of the operating systems, among which stand out Windows, Mac OS, Linux, and even Android. 
After incorporating this emulator in your system, you can emulate the complete PlayStation app for your PC in the most optimal way possible. 
5. Mednafen
Mednafen is an all-in-one multipurpose emulation program that aims at performing a variety of systems, such as the Game Boy Advance, PSX, NES, and more such programs. It is one of the best PSX emulators for PC because of its high level of compatibility and accuracy in its emulation. It can be easily set up within minutes, and you get a lot of customization options as well. 
Although for PSX emulation, you will have to download and then rip out your PSX BIOS files. Also, Mednafen runs via your CPU's command line by default so you'll need a good GUI front end for a better and enriched user-friendly experience.
But keeping those flaws aside, Mednafen ensures that you can play all your Playstation games on your PC without any lag and with great stabilization.
And guys, this is how you can easily say goodbye to your PS console, and play the same games on your PC. Do let us know about your experience with any of these methods in the comments below.
Diksha Lalwani is an aspiring content marketer and a self-declared bibliophile. An English honors graduate, she likes to keep up with the recent happenings around the world and form an opinion. Her interest in anything and everything tech made her follow the path into becoming a technical writer.
Subscribe to Our
Newsletter

and stay informed

Keep yourself updated with the latest technology and trends with TechPout.
Related Posts