Best Free VPN for Warzone to Use in 2023

The highly popular online game Call of Duty: Warzone often has 2 to 3 lakh people logged in at any given time. In addition to that, it allows for a maximum of 150 participants to participate in a single session. If the game connects you to a server that is already at capacity, then it is only natural that you would experience frequent lag. You will be relieved to learn that utilizing a Virtual Private Network (VPN) can assist you in achieving higher download speeds and improved performance. Consequently, if you want to do that without shelling out any cash, you're going to need the very finest free VPN for Warzone.
Using a free VPN for Windows enables users in different countries to access Warzone. Also, let's not forget that using a virtual private network (VPN) assists with the skill-based matchmaking algorithm that Warzone employs.
There is not, however, a free VPN service that offers Warzone without any limitations or restrictions. The vast majority of free virtual private networks (VPNs) are not ideal for gaming due to their low bandwidth and subpar performance. In addition to this, they come with limited server networks, which means that you won't be able to maintain a handle on your ping.
Because of this, in this post, we will present a combination of free VPN trials combined with an alternative that has a tier that is truly free of charge. But before you choose the best free Warzone VPN you must know what to look for in a VPN to enjoy gaming.
Guide to Select Best Free VPN for Warzone and Other Games:
The following factors must be considered before choosing the best free Warzone VPN. To become a pro gamer you must look for the following features in a Virtual Private Network.
Risk-free: There is no financial risk involved in using any of the Virtual Private Networks (VPNs) listed on this page because all of them are either completely free to use or come with trustworthy money-back guarantees.
Servers: This decreases the risk of encountering servers that are already at capacity. You must choose virtual private networks (VPNs) that offer a variety of server locations, allowing users to select options that are geographically close to them. This ensures that you will have a connection that is both quick and has a low amount of lag.
Security: This is a crucial step to take in order to prevent cyberattacks on shared gaming servers. DoS assaults won't be able to harm you thanks to the basic security measures (military-grade encryption and leak protection) offered by any of these free VPNs. Each and every free Warzone VPN free listed in the guide is a reliable service that won't make a profit by selling your information to a third party.
High Speed: This makes for a more enjoyable gameplay experience and facilitates faster downloading. Give priority to VPNs that can give a ping rate of less than 60 milliseconds on servers that are geographically close to you.
Data Availability: The amount of data used by a game can range anywhere from less than 1 megabyte per hour to more than 300 megabytes per hour. The Virtual Private Networks in the guide have monthly data limits of one gigabyte (GB) or more, which is plenty for several hours of gaming.
Router Support: There are not many free VPNs that offer this feature, but it is the most effective method for connecting your game console to a VPN.
Now that you know what to look for in a VPN for Warzone free or paid let's look for the available options.
List of Best Free VPN for Warzone:
The following section of the guide explains detailed features of best free VPN for Warzone available online. Move down the list and pick the suitable VPN to enhance your gaming experience.
1. Express VPN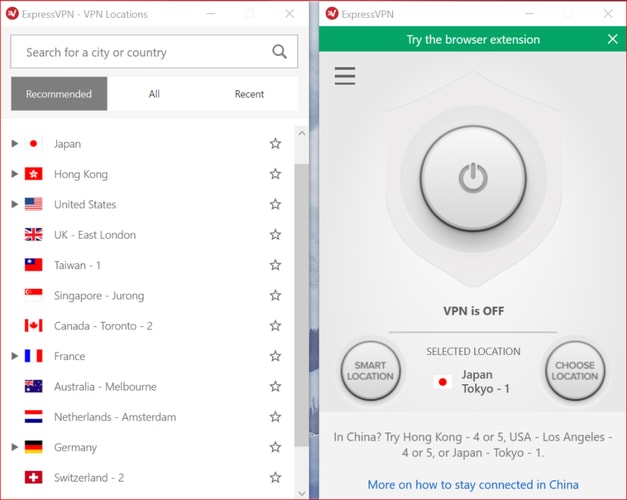 ExpressVPN is a provider that has its headquarters in the British Virgin Islands. The region is regarded as safe for private data storage due to the fact that it is beyond the reach of potentially intrusive nations including the UK and the USA that do not have any data retention requirements.
This best free VPN for Warzone has extensive experience in the market, and its offerings are comprehensive and full of various features.
No-logs policy
Comprehensive applications for all platforms (including Windows for playing Warzone)
A money-back promise for the first thirty days.
Install it on as many as five different devices, which is sufficient for the vast majority of power users.
ExpressVPN has over 3000 servers located in 94 different countries, allowing users to access foreign servers and find easier Warzone lobbies.
Servers are compatible with popular streaming services such as Netflix, iPlayer, Hulu, and HBO Max.
Torrenting
You need exceptional speeds in order to play games and stream videos in high definition, and this free Warzone VPN provides those speeds for you owing to its patented Lightway protocol. Overall, a highly adaptable VPN service that is definitely worth testing out by taking advantage of its thirty-day money-back guarantee. However, the only significant drawback is that it is a little bit on the expensive side.
Also Read: Best Free VPN for Craigslist
---
2. Nord VPN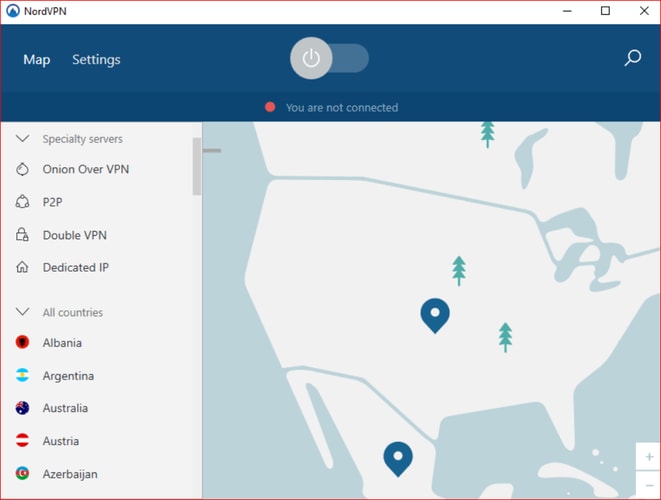 The next one on our list of best free VPN for Warzone is NordVPN. The VPN service provider has its headquarters in Panama and offers all of the necessary tools for connecting to servers located in other countries.
The following notable features of the Warzone free VPN must be considered before choosing it for gaming on your device:
Over 5,500 lightning-fast servers located in more than 60 different nations, and these servers cover all of the territories in which Activision maintains data centers.
Because it is now the Virtual Private Network (VPN) with the fastest speeds in the world, it is also an excellent choice for getting around ISP throttling.
You can install and use the VPN service on as many as six devices at the same time.
Apps available for all of the major platforms (including Windows, which is required to play Warzone).
Use the VPN not only at home but also on public Wi-Fi, which gives it a lot of flexibility.
Share your account with other members of your family if you so choose, which makes the service an even better bargain for the price.
Kill switch, obfuscation, protection against DNS leaks, Tor over VPN connections, and double-hop connections.
No logs policy
30 day money back guarantee.
The applications come equipped with a plethora of cutting-edge privacy and safety measures. The no-logs policy guarantees that everything you do online, both now and in the future, will continue to be kept in the strictest of confidences. This free VPN warzone service has 24*7 chat support with a money back guarantee for up to 30 days which makes it risk free for trial.
---
3. IPVanish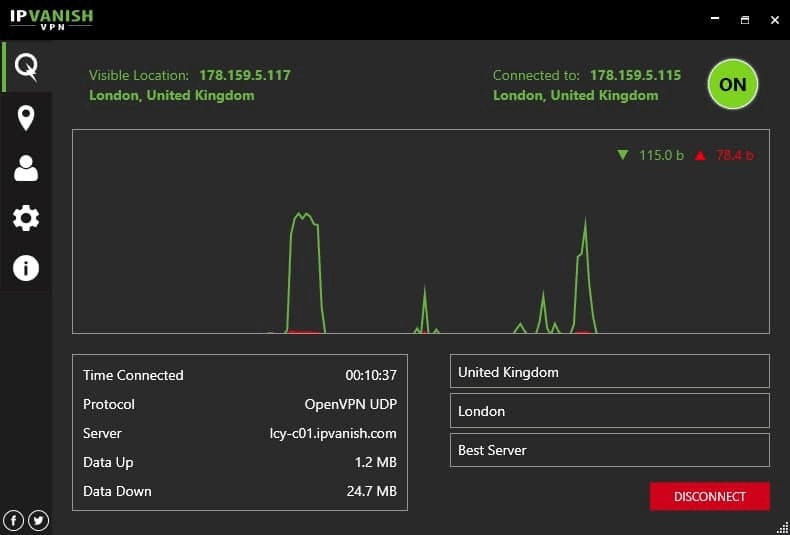 Another best free VPN for Warzone is IPVanish. Headquartered in the United States, the company offers some of the most advanced VPN apps currently available. The Virtual Private Network (VPN) can be installed on an unlimited number of devices by subscribers, making it an excellent choice for households with many electronic gadgets as well as individuals who have multiple devices.
Features that make this Free VPN for Warzone a preferable alternative are as follows:
These applications are downloadable for the Windows, macOS, and Linux operating systems, in addition to iOS and Android.
Includes directions for configuring the VPN on a router.
It has more than 2,000 servers altogether, with locations spread across more than 50 countries.
The fact that it is a private network gives it the ability to achieve lightning-fast transfer rates.
It has implemented WireGuard throughout all of its apps in order to significantly improve connection speeds for gaming.
An excellent solution for avoiding bandwidth throttling by an ISP.
IPVanish's inability to connect to popular streaming sites like Hulu and iPlayer is probably the service's sole significant shortcoming.
However, it is compatible with the United States version of Netflix. In conclusion, the fact that it is based in the United States may discourage privacy activists, but it does adhere to a no-logs policy. Therefore, IPVanish is a safe best free Warzone VPN that you may test for free for a month.
Also Read: Best Free VPN for Disney Plus
---
4. SurfShark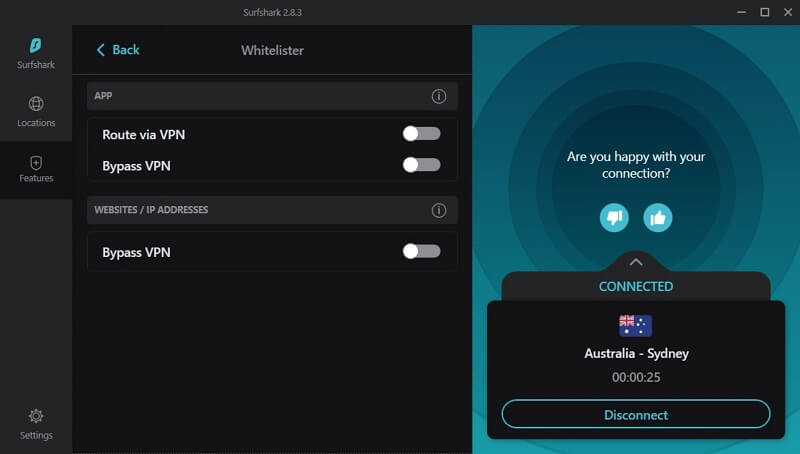 SurfShark is another best free VPN for Warzone. It blocks any sort of congestion in your network and makes sure that Warzone lobbies located outside of your country can be found easily. The following are the features of Warzone VPN free that need to be considered.
It has more than 3,200 servers spread across more than 100 countries.
Reliable policy of no-logs
Applications are available for multiple platforms.
These applications come equipped with AES encryption that has OpenVPN protocol.
Kill switch, ad filtering, and malware protection
Excellent choice for torrenting in privacy and protecting data from being snooped on by the government
Surfshark employs the lightning-fast speed of WireGuard protocol.
It has amongst the VPN with quickest speeds.
Share it with your loved ones, colleagues, and coworkers.
It is an excellent virtual private network (VPN) for gaming, whether you want to play Warzone, PUBG, League of Legends, or other games. When you play Warzone, this also indicates that it is an excellent choice for High Definition streaming along with the possibility of getting over ISP throttling.
If you have any questions, connect with the customer support i.e available around the clock for assistance. Finally, you have a risk-free opportunity to test out this VPN service for a full month. An excellent all-in-one solution that is startlingly inexpensive and enables you to use the best free VPN for Warzone with no device limitations.
---
5. CyberGhost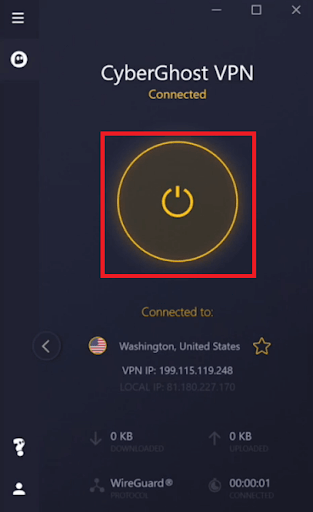 CyberGhost is a VPN service that has its headquarters in Romania and is very simple to operate. Because of this, it is an excellent Warzone VPN for new players. When you download the VPN, it will already be ready for usage; therefore, all you will need to do to play against easier lobbies is select a server in another country. The following are the features that should be kept in mind when choosing this best free VPN for Warzone:
Apps for the Windows, iOS, macOS, Linux, Television, and Firestick.
User friendly
Provides all of the functionality necessary to protect digital footprint while using open WiFi as well as at home.
This ensures that it will safeguard you from cybercriminals when using a public WiFi as well as prying eyes when you are at home.
It comes equipped with kill switch, security against DNS leaks, and powerful AES encryption using the protocol of OpenVPN.
It even includes Smart DNS which is available for free, which enables you to stream on multiple devices that don't allow direct installation of a VPN, so you won't have to worry about missing out.
Compatible with desired services such as Netflix US, BBC iPlayer, and others.
Comes with a 45-day, full-money-back guarantee
Lightning-fast connections with WireGuard
9,000 servers located in more than 90 countries.
When it comes to download and upload speeds, CyberGhost is satisfactory. This enables you to avoid congestion and assures the best performance for gaming, video calls, streaming content, and torrenting. It also enables it to eliminate the need for additional hardware.
Also Read: Best VPN For Gaming | Establish Secure Connections
---
Closing Lines:
We hope that our guide on the best free VPN for Warzone helped you in improving your gaming experience. Make use of the best VPN service to avoid any sort of interruptions and blockage while enjoying not only Warzone but other games too. If you think we missed out on anything do let us know in the comments section.
If you have any questions or suggestions for us leave them below. Also, for similar tech lists, guides, news, and updates subscribe to our blog.
Akshara is an Engineer turned Technical Writer. She is a tech reader who aims to deliver the best of her knowledge to the readers without complicating it. If not writing you can find her in the kitchen, because no place serves the good tea.
Subscribe to Our
Newsletter

and stay informed

Keep yourself updated with the latest technology and trends with TechPout.
Related Posts