11 Best Hard Drive Health Check Software For Windows in 2022

A hard drive is a non-volatile memory of the system, where all the files, programs and apps are stored. And like the others, an HDD can degrade with time. So it is extremely important to run an HDD health check regularly or at least once in three months.
In this article, we have included some of the best hard disk diagnostic tools that you can use to check the health of your hard disk and take the necessary steps to save it from dying. 
These applications allow you to know the status of your HDD and check the hard drive health so you can decide whether it's time to repair the same. Use these free hard disk diagnostic tools and salvage most of the valuable data.
Best Hard Drive Health Check Software For Windows 2022:
Looking for some of the best hard drive health check software for your computer? These are the best applications you should have in 2022. Go through the list and find the best hard disk health check software to have enhanced performance on your Windows device.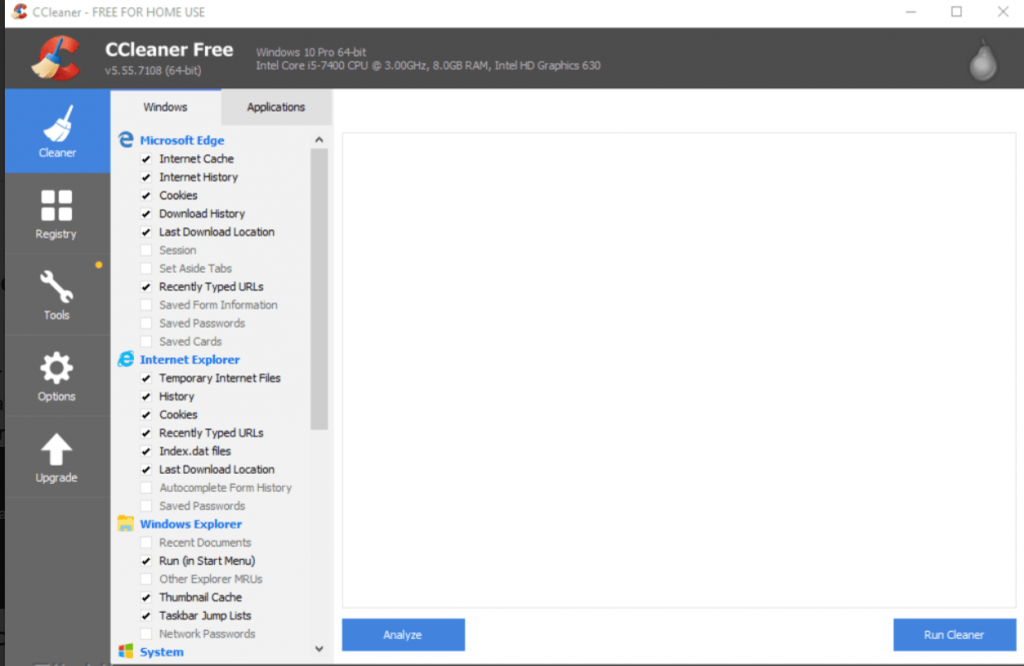 The first and one of the best on our list of HDD health check software is CCleaner. It is an amazing medicine for the declining health of your hard drive. It's a highly recommended software that helps you declutter your hard drive and manage your computer resources efficiently. 
It also helps you remove those unnecessary and temporary files that get accumulated. Not only does it free up valuable space on the SSDs, but it also looks after system apps. 
Apart from this, it comes with a built-in registry cleaner and an uninstaller utility, making it the best hard disk doctor. CCleaner has some of the best hard disk diagnostic tools thereby it is highly recommended by the users worldwide.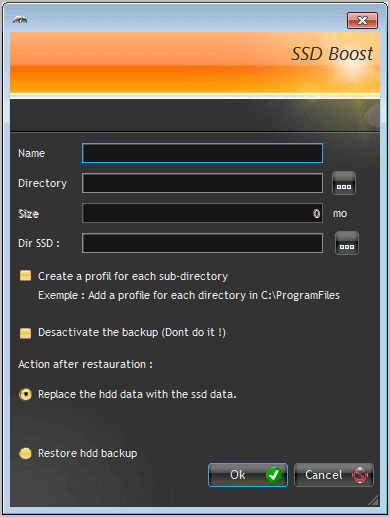 The next alternative of best software to check hard drive health is SSD Tweaker. The tool works as an excellent SSD Boost Manager is a storage space management software that comes for free.
This is a good hard drive health check software for Windows that helps you copy the programs from the internal hard drive to an SSD and then linking the two.
This way, you can move the unwanted or rarely used programs, documents and applications to a smaller hard drive thereby securing the valuable space on your HDD for the important apps.
The data transfer is quick and it takes just one click to initiate the process. 
Read More: 21 Best Free Driver Updater Software For Windows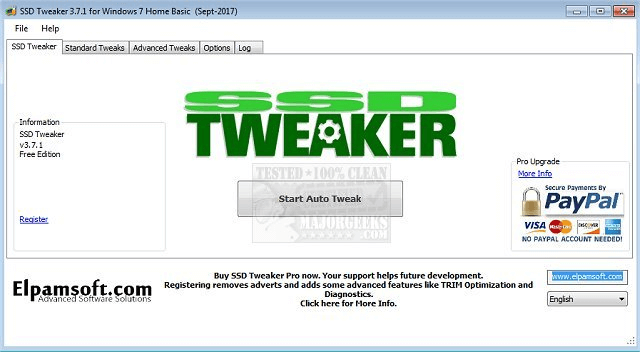 SSD Tweaker is an excellent SSD Management software that comes with a bunch of features. These features allow you to modify the system settings that affect the performance of your hard drive.
The unique feature of this software is the auto-tweak function that helps you tweak all the common settings at once. A few other features include:
Indexing Service
TRIM optimization
Disabling boot tracing
The best past about SSD Tweaker is that you can access all the features for free. 
This app comes with the best hard disk diagnostic tools you can find in the market and can be used as an optimizer for your hard drives.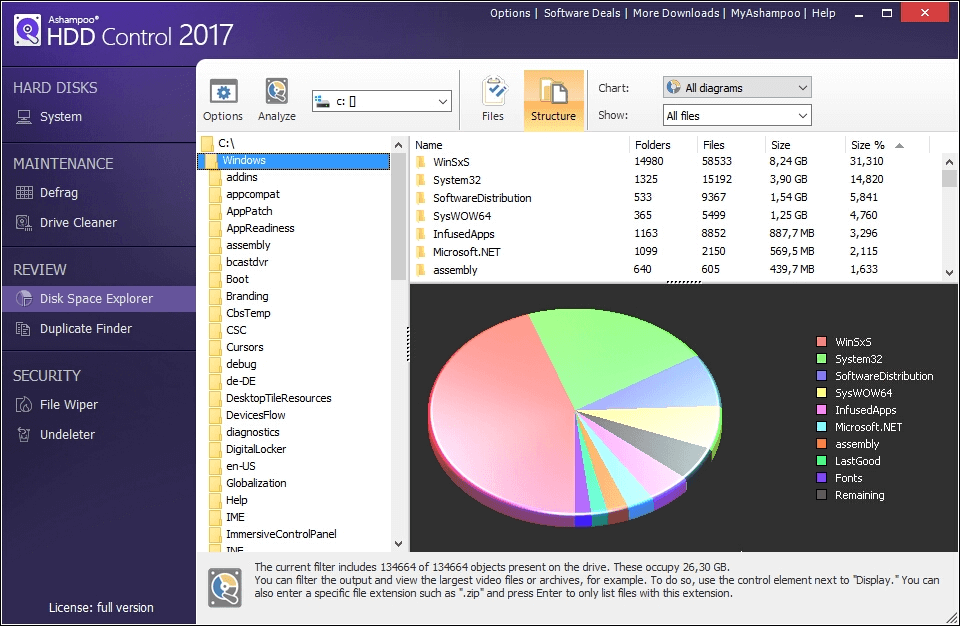 Ashampoo HDD Control is one of the best tools to perform an HDD health check. Research says that 10% of a hard drive gets corrupted by the third year of its use and this app helps you prevent corruption. 
Ashampoo is a complete hard drive health check software as it prevents data loss by detecting early signs of failure. It makes it easier for users to check hard drive health and repair it if required.
Usually the hard drive gets fragmented as it continually reads and writes. This hard drive health check software for Windows exponentially increases the read speed which in turn increases the health and life span of the hard disk.
It not only checks the status of the hard disk frequently and alerts you in case of irregularities but also helps you find issues at the easiest.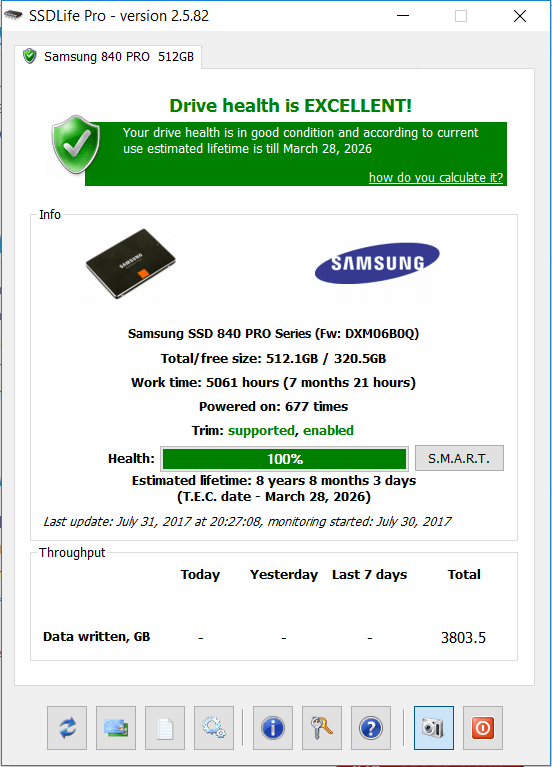 Moving ahead with the list of best disk health checker software the next option is SSD Life. Another brilliant HDD scan tool for Windows that checks the status of your hard drive and generates a detailed report of how much data is written or read throughout.
You can find information about the disk space and an accurate estimate of the hard drive health. Apart from this, it also indicates the ETA to continue functioning in healthy conditions.
It does not have any special settings or tweaks for your hard disk but it makes an excellent disk scan tool that regularly performs HDD health checks. In this way, it gives you insights of how your hard drive should be.
Read More: 10 Best Free Monitor Calibration Softwar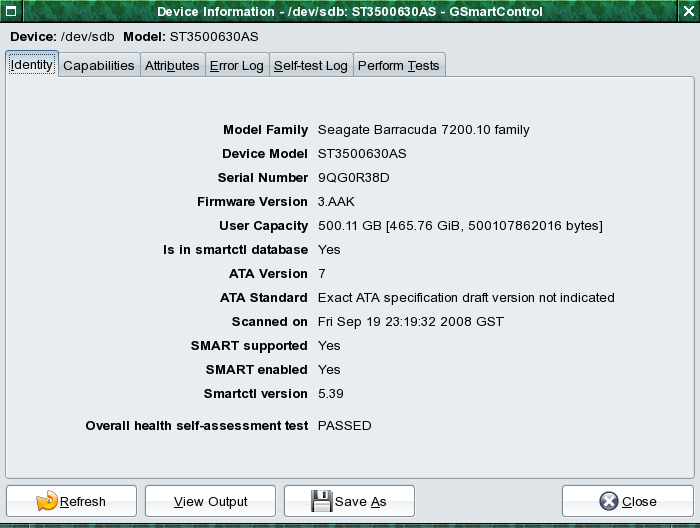 GSmartControl is also known as one of the best hard drive health check software that runs a disk check on your hard drive and generates a detailed result. It provides you with an overall assessment of the hard drive's status.
GSmartControl comes with these best hard disk monitoring tools:
Power cycle count.
Calibration retry count.
Multi-zone error rate.
This amazing HDD monitoring software finds anomalies in the hard disk in three phases:
Phase one consists of a short test and detects the damages in the hard drive.
Phase two begins with running a complete check on the entire hard disk.
The third phase starts a conveyance test that detects the hard drive damage during transportation of the drive.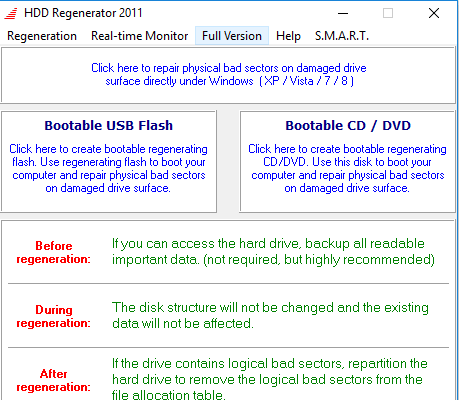 HDD Regenerator gains its place in our list of best HDD diagnostic tools due to its working as a fantastic and free hard disk diagnostic tool that diagnoses, repairs the damages and scans for issues in the hard drive. It not only detects the anomalies but also fixes them intelligently, thereby winning the term 'regenerator'.
These are some hard disk testing tools the HDD Regenerator comes with:
A detailed report about the health of the drive.
Prescan mode feature is available.
It monitors the drive in real-time.
FAT and NTFS files are supported by this HDD monitoring software.
This tool intelligently reads the corrupt data, thereby sorting the bad clusters, spots and other red flags in your hard drive.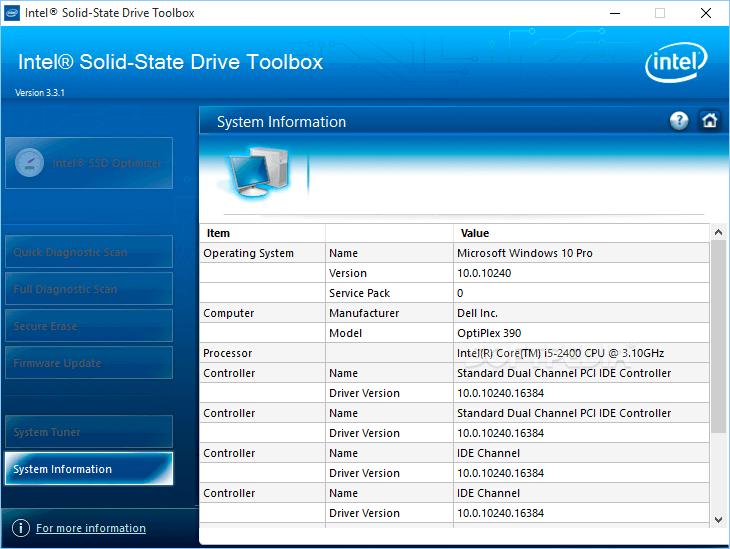 Intel Solid-State Drive Toolbox is one of the free and best hard drive health check software. It not only checks your hard disk for errors but also optimizes it and generates frequent health reports and updates.
Another professional feature of this disk health check software is that its toolbox has the garbage collection run ability. This is a nice feature that you can schedule when you want.
Apart from running an HDD health check, this application performs the following tasks:
Adapts the system settings for optimal performance and power efficiency.
Runs a quick and complete diagnostic scan to test the read/write functions of the drive.
Optimizes the Intel SSD performance using the TRIM feature.
Views the system information and hardware configuration, such as the chipset, central processing unit, driver versions and controller name.
Read More: 13 Best Junk File Cleaner For Windows 10/8/7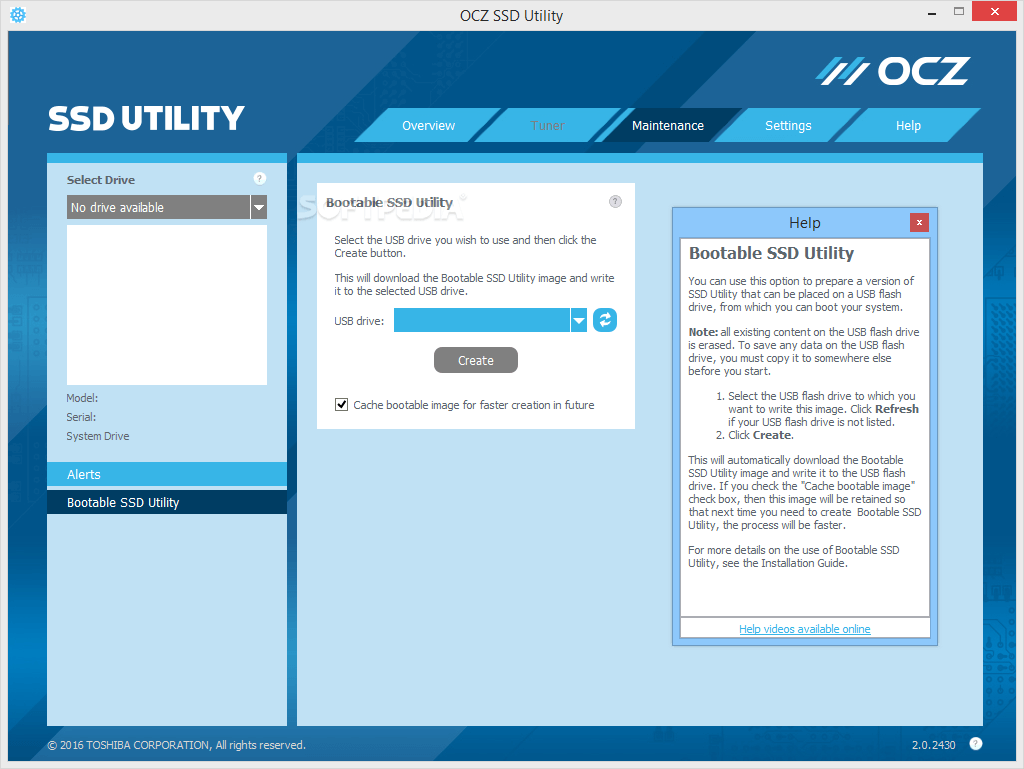 OCZ SSD Utility is one utility from the category of best HDD scan tools for Windows. It securely flashes only the secondary drives and updates the firmware. It is a complementary software to help you monitor your SSD along with its major function to check hard drive health.
These are the features of this hard disk testing tool:
A dashboard for the real-time insight of the hard disk status.
A capacity interface.
Hard drive health updates and reports.
Frequently checks the life of the SSD.
Fantastic SSD tuner that allows you to fine-tune your drive for high performance.
Operating System Tuner allows you to control how the system OS interacts with the SSD.
Carries out an HDD health check.
OCZ SSD utility can support you if you want to figure out the troubleshooting or settings, Namespace Management, manage partitions, DAS control and much more, making it an excellent hard drive health check software of all times.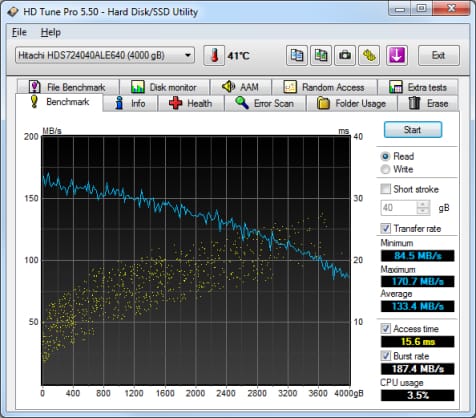 HD Tune is a great software to check hard drive health as it shows detailed analysis with SMART sensors. It does not stop here the tool helps in tracking the current activity and and the status of the disk. 
At the status tab the user will be notified about the status whether the disk is at danger or not and also notifies the critical ones separately.
If the software shows drive status okay then you don't have to worry, but if it shows critical or danger then schedule a repair soon. There are different tabs available for information about different drive systems. 
Last but not the least on our list of best hard drive health checker is PassMark DiskCheckup. The tool is a smart disk monitoring tool, which keeps on updating with data ,and stats from the past as well. Same as the competitors the software also offers separate tabs for monitoring disks. Mainly the software shows two different tabs: 
Smart info- In Smart info tab, the software shows the current state of the disk and other information from the drive. 
Smart History- Smart History keeps the data stored of previous performance and the numbers of worst states which the user needs to be concerned about. 
Keeping track of the drives are important and with this hard drive health check software the user can check it easily and can also keep a track of the past. 
The End
So these are some of the best hard drive check utilities and software you should check and use in 2022. If you started with a lightning-fast hard disk and eventually it got slower with time, it's time to check the device's health. 
All these HDD scan tools for Windows are free but if you want to go premium you can pay some amount and use the premium features such as the TRIM feature. 
We have included only those HDD monitoring software that are highly recommended and carry the highest user ratings. So check out these utilities and save your dying hard drive.
Jay is an incredible writer who loves to give life to words. He is always carrying out some research and likes to keep himself updated with the happenings around him. Writing runs in his blood makes him happy. When not working, you can find him singing, composing poetry, writing horror stories, playing action games on the laptop and munching on food.
Subscribe to Our
Newsletter

and stay informed

Keep yourself updated with the latest technology and trends with TechPout.
Related Posts