Best Free Presentation Software in 2023
Instead of paying for Microsoft PowerPoint, the following guide mentions the finest best free presentation software that offers a quick and easy solution to make engaging presentations.
Although PowerPoint dominates the market for presentation software, some users might be hesitant to sign up for a Microsoft 365 subscription, particularly if they don't anticipate using it frequently. What if we tell you there is a possibility to use many excellent alternatives that can offer similar features as of PowerPoint, without charge? We've got it covered for you in the guide below. The best free presentation software to create your personal or professional presentations.
List of Best Free Presentation Software
Below we have mentioned the best presentation software that you can use in order to depict data in a creative and presentable format.
1. Canva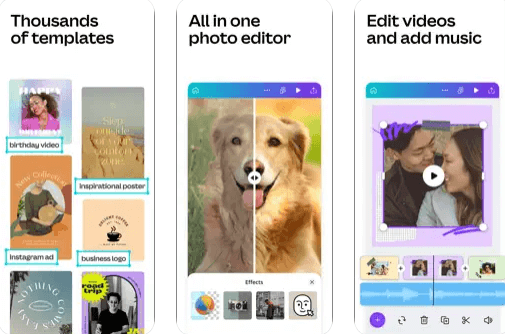 Making quick presentations straight in your computer browser is easy with Canva. To get your slideshow started, this software provides a number of free layouts that are simple to adapt to your needs. The content elements you can utilize to add to your presentation aren't that diverse, but Canva makes up for this by offering a searchable library with more than 1 million photos you can use.
Your Canva presentations are streamed live online, which makes working together incredibly simple. You can share your finished presentation without any issues or ask colleagues to edit it. However, simultaneous editing is not supported. Be aware that Canva cannot import Powerpoint presentations or export finished products in a format that can be edited in Powerpoint.
Also Read: Best Duplicate Photo Finder & Cleaner
---
2. Prezi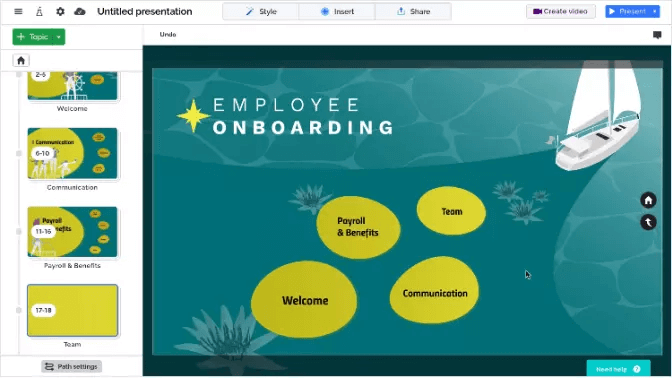 Prezi flips the conventional presentation methodology on its head. This presentation tool provides you with a single, enormous canvas rather than requiring you to create multiple slides. Blocks of text or images can be added, along with little slides. You can navigate the canvas throughout your presentation and zoom in to focus on specific information chunks.
Prezi is surprisingly easy to use considering how complicated it appears to be. The only significant difference between this and Microsoft PowerPoint is that animated routes from one area of the canvas to another must be included. If you've ever used an animation or video editing program, the tools for this are very simple.
Of course, this format for a presentation isn't always the best. Prezi might be challenging to employ in commercial applications since it is challenging to visualize structured data, such as financial data. Also, some viewers might not like the presentation software's standard fly-around animation style.
---
3. Google Slides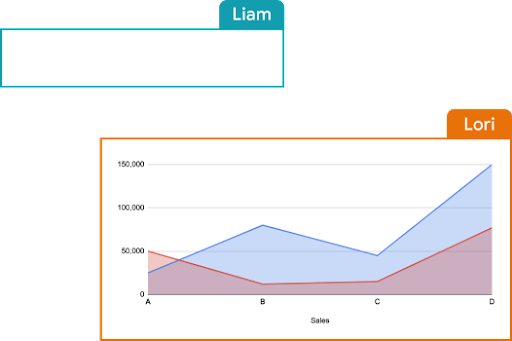 Being a component of Google Workspace (formerly G Suite), Google Slides nicely mimics several of PowerPoint's features. With the help of this free presentation tool, you can make diagrams, insert videos, and add animations to your slides. Although there aren't many options for templates, you can easily import hundreds of other ones for free or make your own.
Even better, Google Slides is compatible with the Google collaboration tools that users have grown accustomed to using. A built-in group chat allows you to maintain tabs on everyone's activity while multiple people can work on a slideshow at once. It's also convenient that you can play your presentation in presenter mode so you can practice timing and get a sense of how it will appear to your audience.
The one drawback of Google Slides is that lengthy slideshows might sometimes take a while to load. Be aware that although you can switch between Slides and Powerpoint, doing so frequently causes your slides to lose their formatting.
---
4. Libre Office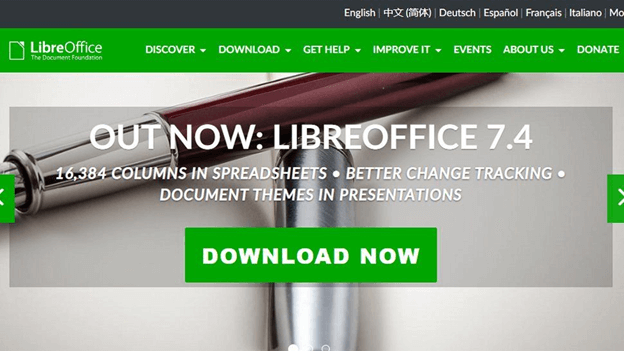 As a free alternative to Microsoft Office, LibreOffice offers Impress, a Powerpoint substitute that has almost identical capabilities. The absence of important contemporary features like built-in collaboration and connectivity with Microsoft OneDrive in LibreOffice is the only significant distinction between the two tools for creating slideshows.
Impress does, however, offer a few benefits of its own. The presentation program used by Mac computers by default, Keynote, may import files into the software. Also, you can get hundreds of free templates for nothing. Better more, Impress has no font restrictions, making it simple to alter the appearance of your presentation from what Powerpoint generally permits.
Also Read: Best Free Backup Software for Windows and Mac
---
5. WPS Office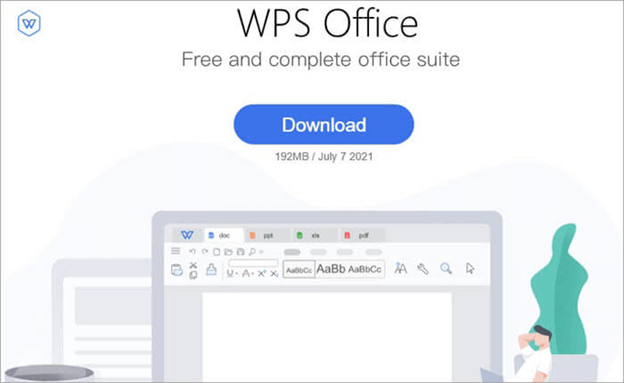 A Microsoft Office clone called WPS Office Free completely supports PowerPoint files without any import layout problems. All of PowerPoint's features, such as numerous animations, slide transitions, content effects, and video embedding, are also available in the WPS Presentation tool. For a piece of free software, the assortment of presentation templates offered is also pretty impressive.
One of the best features of this presentation software is that, if you're coming from Microsoft, the user interface will feel quite comfortable to you. Your slides are presented on the left side of the screen for simple navigation, and all of the tools are displayed on a top ribbon. When it's time to present work, there won't be any unanticipated problems because it's easy to display your presentation directly from WPS Presentation.
---
6. Visme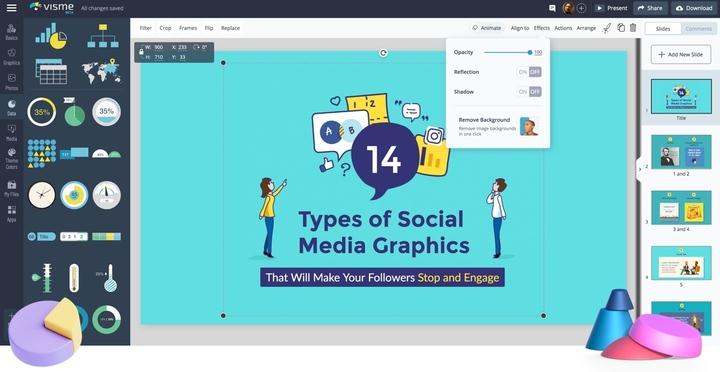 Those who need to produce a presentation for work or school might consider using the free Visme presentation software. In order for people to fully understand what they are getting into before purchasing the software, Visme's free sample version provides a sneak peek of what the complete version will look like.
This slideshow maker's main features include the ability to preview various layouts and slide combinations as well as the simplicity with which the interactive whiteboard's size may be changed.
---
7. Beautiful.ai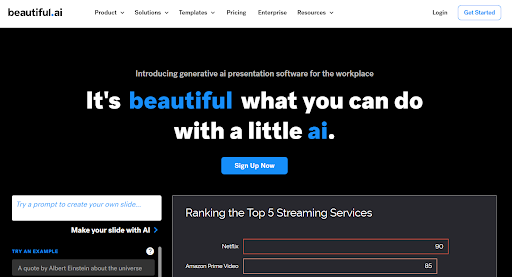 Beautiful.ai makes use of artificial intelligence to streamline the presentation process, relieving users of a significant amount of trouble and removing the need to fulfill requirements for detail designing. As a result, users are free to concentrate on the content of a presentation without compromising on professional design.
This best presentation software has been implementing AI design capabilities for years, but many other applications have only recently started doing so. As a result, the company has mastered the user experience (UX) of AI design, assuring that the tool will continue to reign as the most streamlined and user-friendly alternative for AI design. It strikes a balance between automation and personalization by providing users with ten various themes, several templated slides, over forty fully-designed templates, and a selection of 23 color palettes.
Also Read: Must-Have Software For Windows 10, 11
---
Closing Lines: 
Here we conclude our guide on the best free presentation software that you can use in 2023. These programs can be used for creating presentations without spending an extra amount. Read the description of each and then choose the alternative that fits in well with your requirements. If you are looking for suggestions Canva and Prezi can be great choices to make. However, do let us know if you think we missed out on any of your favorite presentation software.
Have any questions or concerns regarding this presentation software? Feel free to connect with us in the comments below. Also, if the listicle guide helped you make sure you subscribe to our blog for more problem-solving, and other technical guides. Follow us on Facebook, Instagram, Twitter, or Pinterest to get tech updates, news, tips, and tricks.
Akshara is an Engineer turned Technical Writer. She is a tech reader who aims to deliver the best of her knowledge to the readers without complicating it. If not writing you can find her in the kitchen, because no place serves the good tea.
Subscribe to Our
Newsletter

and stay informed

Keep yourself updated with the latest technology and trends with TechPout.
Related Posts