If you are looking for some of the best free Poki games online in 2023 then you have come to the right place. Here, you will find multiple online free games for Poki curated for you only. 
Poki is one of the most well-known websites that offers the opportunity to play free online games. Children may choose the kind of games they want to play based on the many categories that their peers have access to. One of the most important features that Poki.com has is the ability for players to access games using any device, including their mobile phone, tablet, or even their personal computer. This allows players to go on with their missions regardless of the platform they are using.
Playing free Poki games may be a fun way to pass the time, and as it is solely devoted to online gaming, all the better. The fact that it is not necessary to go through the effort of downloading games is the nicest part. Poki is only one of several websites that provide multiple kinds of free games on Poki. Hence, it's often considered to be the greatest.
There is a whole category full of options! You will participate in action-packed excursions, brain-teasing puzzles, and some of the best gripping first-person shooters. When there are thousands of Poki games online to choose from, it might take some time to find the best Poki games.
Therefore, in order to make things simpler for you, we have compiled the below list of games. Below, you will find multiple Poki games for free. These games are listed here after extensive research, surveys, and studies. So, check out the top free online games at Poki below.
Top Best Free Poki Games Of All Time
So, as informed earlier, below are some of the best Poki games for free for you. You can try any or all of these crazy games on Poki. You will games from different categories like shooting, racing, etc. So, try all the games and have hours of fun for free.
1. Combat Online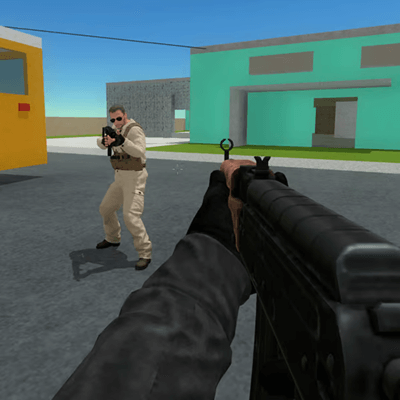 You may battle with other gamers from all around the world, and you can choose the venues that you fight in based on your preferences. If all of that isn't enough, the map editor allows you to create your own custom battlefield from scratch. In general, Combat Online is one of the best free Poki games, and you won't want to miss out on the battlefield that it offers!
NadGames is responsible for developing the first-person multiplayer shooter known as Combat Online. This game is one of the most visually beautiful alternatives available on Poki, which helps it stand out as a contender for the best games from Poki.  You may participate in many game modes inside this multiplayer game.
Also Read: Best Game Boosters and Optimizers for Windows PC
---
2. Who is?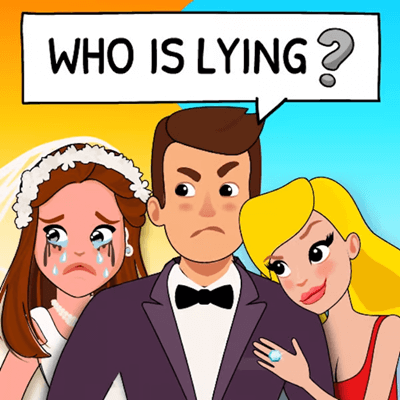 The next name on this list of the best free Poki games is "Who Is?". Conquering harder and more difficult stages gives one an even greater feeling of success. The game sprinkles a dash of fun into the proceedings, and some of the riddles use a tongue-in-cheek attitude. It doesn't matter whether you're looking for a lighthearted pastime or a challenging activity for your mind; "Who is" has you covered either way, making it an excellent option for a diverse group of players.
If you like playing games that include puzzles, this could be one of the greatest Poki games online for you. The brainteaser game puts players in the position of having to come up with inventive answers in order to discover the truth. The game has numerous levels, each of which presents a different and interesting problem, making it possible to choose from a range of challenging levels.
---
3. Duck Life 4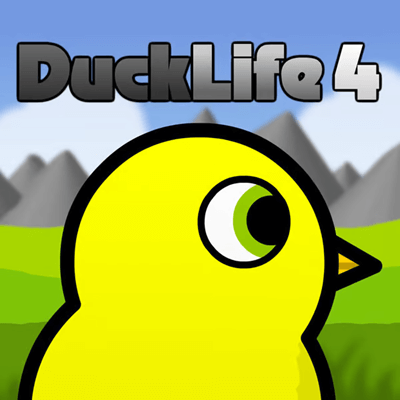 The most exciting part of the game takes place in the final races when players' ducks compete against those of other players in order to progress to the next level. This makes the game one of the best free Poki games of all time. In addition to that, it provides a varied selection of ducks that have appealing patterns. To summarize, it's a game that has excellent visuals and provides a lot of fun to play.
In the video game Duck Life 4, the objective is for the ducks to improve their skills and win all of the competitions. In this one of the Poki games for free, the basis consists of ducks that compete against one another and go through rigorous training to become the most formidable opponents. During the course of the adventure, you will encounter a number of obstacles, and the best-trained duck will make every effort to adjust and remain alive.
Also Read: Best Free Games to Play on Chromebook
---
4. Temple Run 2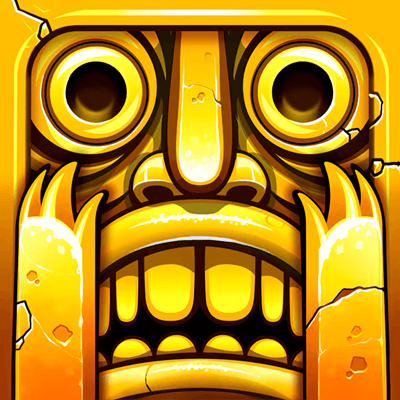 This is one of the best free Poki games that will keep you on your toes by providing you with a variety of routes to go and a large number of challenges to overcome. Although there are numerous obstacles in the game, the fact that there are many various sorts of pathways makes up for the fact that the course is unending. The primary goal of the game is to acquire new high scores, which is a task that is both difficult and exciting.
Temple Run 2 is already a legend and does not need any introductions. This timeless alternative to online games at Poki has been a ton of fun ever since it first came out. The excitement of never stopping to rest is the key feature, much as in Subway Surfers. In Temple Run 2, your objective is to outpace your opponent while avoiding the many obstacles that are in your way.
---
5. Monkey Mart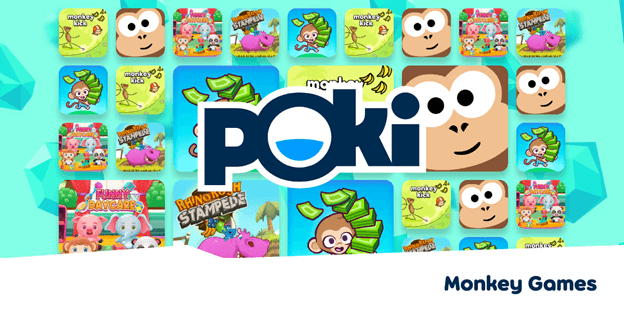 Let's have a look at the best free Poki games on this list. The beginning is straightforward, but as you go through the game, the challenges get progressively more difficult. You'll discover that you have to juggle a greater number of things and deal with clients who are naughty and dirty up the displays. Monkey Mart is ready to take you away on an adventure packed with excitement if you want to experience what it is like to navigate the commotion and chaos that is the world of supermarkets.
The entertaining video game that is known as Monkey Mart revolves around a monkey who opens a grocery store. You, the player, will play the part of this monkey throughout the game, making it one of the best free games on Poki. Your responsibilities will include sowing seeds, gathering the crop, and rushing from one location to the next in order to supply the shelves.
Also Read: Google Memory Games
---
6. Moto X3M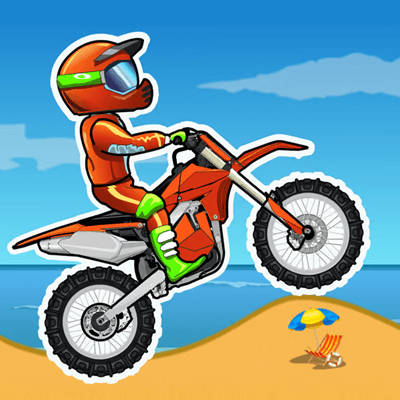 Let's proceed with this list of the best free Poki games. Moto X3M is a racing game. When you race through the tracks on the Moto X3M, you should not forget to collect those coins. In addition to that, there is a big stockpile of bicycles that is sitting here, waiting for you to unlock them. You have to enter the Moto X3M Bike Race if you think your reflexes are fast enough to get around obstacles and complete those challenging courses. This is the most suitable game for you to play if you are interested in motorbikes.
The Moto X3M Bike Race is considered to be the most competitive racing event in the whole globe. This game has some genuinely top-tier motorbike racing action with a ton of different obstacles for you to overcome. You will need to overcome a wide variety of challenges across the game's many stages; that too for free as its one of the best games for free on Poki. Every location has its own special challenges because of the diversity of its topography, which might range from sandy beaches to mountainous regions covered in snow.
---
7. Subway Surfers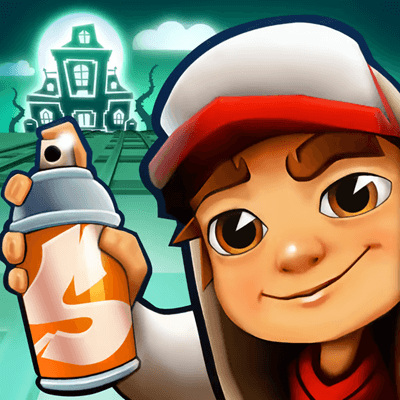 The last name on this list of the best free Poki games is Subway Surfers. As you spray paint on a train, an angry inspector and his faithful dog follow you along the train tracks. There is a whole cast of characters as well as power-ups to liven up the experience and keep you on your toes at all times. The video game Subway Surfers is perfect for you if you want a good challenge that will put your gaming skills to the test.
Using this alternative to the online games on Poki, every mobile gamer has at least dabbled in the popular endless-runner, Subway Surfer. You can get right into the action on Poki, and it's every bit as much fun as the smartphone iteration of the game. You're in a never-ending sprinting frenzy, weaving left and right to avoid obstacles and charging headfirst into challenges.
Also Read: Best Free MMORPGs for Mac to Play
---
What's the Way to Blow of Some Steam?- Best Free Poki Games
So, these were some of the best free Poki games. Poki is distinguished not only by its large game catalog but also by its unrelenting focus on ensuring that players may dive headlong into the gaming action without the hassles of downloads, registrations, or annoying pop-up disturbances. This is one of the ways in which Poki sets itself apart from its competitors.
So, that was all we had to share with you regarding free online games at Poki. This user-friendly approach, along with a gaming experience that is seamless across a variety of platforms, establishes Poki as a global gaming center point, drawing millions of gamers from all over the globe who come together to enjoy their most cherished gaming moments.
Before you go, subscribe to our newsletter and follow our social media pages for regular updates.
Devesh, being a technical writer, likes to research and write technology articles and solutions to help others. Having great knowledge about the tech world and its working, he likes to pour the same into his write-ups. Before starting any write-up, he likes to pen down his thoughts and flaunt a creative edge in the same. Apart from being a writer, his primary interests include reading books and poems, cooking, and playing video games.
Subscribe to Our
Newsletter

and stay informed

Keep yourself updated with the latest technology and trends with TechPout.
Related Posts