Best Free Games to Play on Chromebook in 2023

Here you will find the 7 most popular games that you can enjoy on Chromebooks. 
It is true to say that Chromebooks are not recognized for their gaming capabilities. However, things are moving pretty quickly in a new direction as a result of Google's efforts to bring millions of Android apps that are compatible with a mouse and keyboard to Chrome OS. There are numerous games available that you can play on Chromebooks without any hassles. However, choosing the right one is quite difficult. So, to help you make a better choice, we have compiled a list of 7 top games for Chromebooks in 2023. Continue reading!
List of Best Games to Play on Chromebook
The following section of the guide contains the 7 best games that you can play on Chromebook. Simply go through the list and enjoy the good games to play on Chromebook.
1. Among Us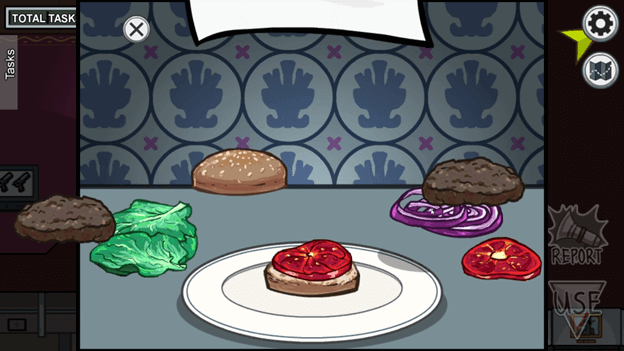 The massively popular online multiplayer game Among Us has taken the gaming industry by storm in recent years. It was developed by InnerSloth and provides an engaging combination of deductive reasoning, strategic play, and social engagement. Through the Google Play Store, you'll be able to download the Android version of the game and play it on your Chromebook. The players are in a constant state of suspense as they strive to figure out which one of them is the impostor through debates and accusations made during emergency meetings, and this is what makes the game so fascinating. Among Us has become a cultural phenomenon and a mainstay in online gaming communities all over the world because of its gameplay which is straightforward but highly addictive and the player's ability to either deceive others or reveal their lies. In sum, it is one of the most ideal games to play on Chromebook in 2023.
Also Read: Best Color Picker Chrome Extension
---
2. Stardew Valley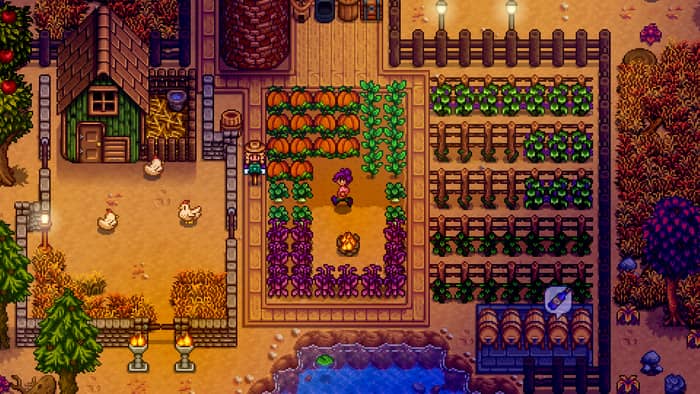 Stardew Valley is another best free games for Chromebook that you can play. The Chromebook is an excellent platform for one of the best farming simulation games available today. It provides a big globe in which you can enjoy living the life of a farmer, growing crops, raising chickens, and performing all of the other agricultural shenanigans that you find so enjoyable. Moving to the country affords residents the opportunity to live in a more free-form environment. The coolest thing is that it also contains role-playing game aspects. Installing Stardew Valley on your Chromebook is a perfectly acceptable course of action.
---
3. Hearthstone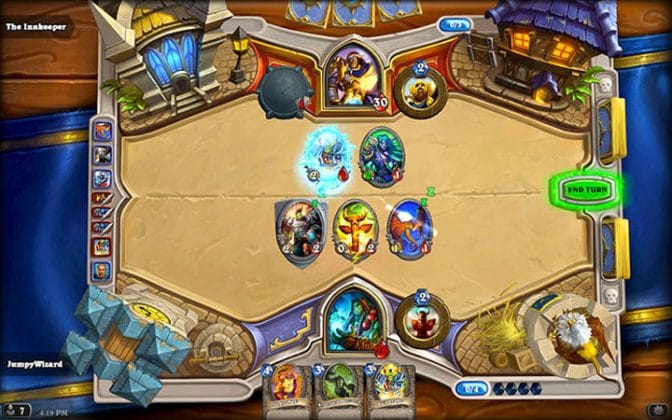 If you are looking for a digital card game that you can have open all the time on your Chromebook, Hearthstone is maybe the greatest one that is currently available. The reason for this game's immense popularity is that it takes place in a vast world that is built out utilizing gorgeous cards and difficult turns. Both the gameplay and the throngs of obsessive players who know all there is to know about the fantasy world that Hearthstone is situated in are strikingly similar to those seen in Magic. And, above all, if you are searching for the best free games for Chromebook, then Hearthstone is a perfect fit for you.
Also Read: Best Google Chrome Flags for Android
---
4. Chrome Dinosaur Game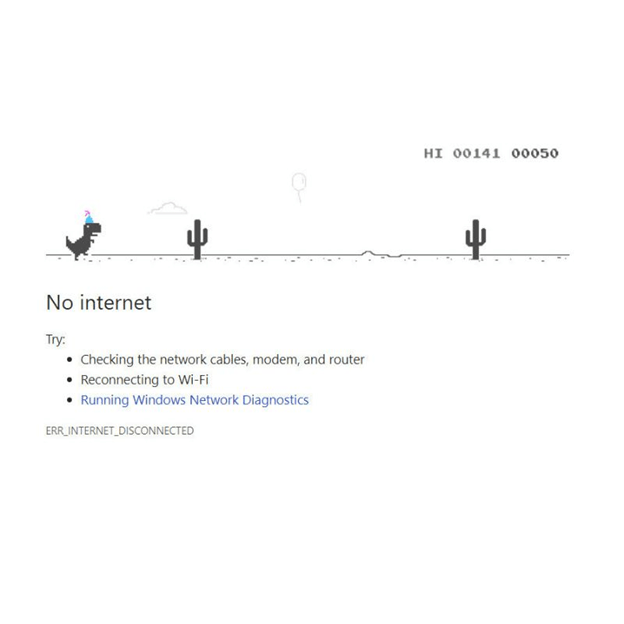 The next option for free games to play on Chromebook is Chrome Dinosaur. It is often referred to as "T-Rex Game,". This is an endless running game that is easy to play yet highly addicting. It has become a popular icon among people who use the internet. Even if the user does not have access to the internet, they are still able to play the game because it is built right inside the Google Chrome web browser.
The game has a beautiful retro feel thanks to the basic design and nostalgic 8-bit visuals. This makes it a popular hobby for people with no Internet connection or who are simply seeking a quick method to play.
---
5. Roblox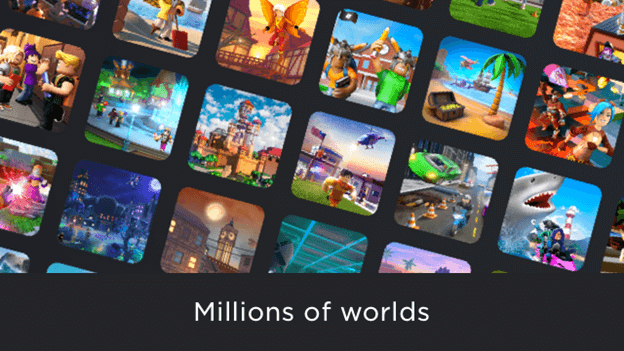 If you find yourself unable to stop playing Minecraft, you are going to like the fact that you can play Roblox on your Chromebook. It is amongst the most popular games to play on Chromebook. The game is quite similar to Minecraft in that it gives you the freedom to create, play, imagine, and become anything you desire.
Roblox is a game that gives you complete control over the virtual environment you play in. In addition to this, you may make the experience even more thrilling by accepting challenges posed by your competitors and adversaries.
On Roblox, there are currently millions of immersive worlds for users to discover and explore, in which they can play a role and engage in combat with other users. If you enjoy playing sandbox games like Minecraft, Roblox is an excellent alternative that you should try out on your Chromebook.
---
6. Sky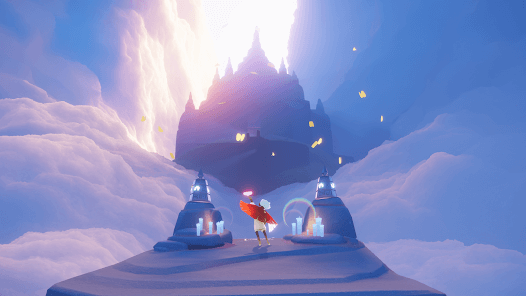 Yet another option for the best games to play on Chromebook is Sky. This video game is engaging and enchanting, and it goes beyond the confines of standard gaming experiences. Sky is a magnificent voyage through a wonderfully designed world full of wonder and mystery. It was developed by thatgamecompany, the same company that was responsible for creating the popular video game Voyage.
Sky is a tribute to the creativity and inventiveness that can be produced in the field of interactive entertainment. Apart from this, it perfectly embodies the spirit of adventuring, making new friends, and discovering new things. The Android version is available for download. Simply click on the direct download link below, install the game, and enjoy this fun game to play on Chromebook.
Also Read: Best Tips and Tricks for a Better Google Chrome Experience
---
7. Oxenfree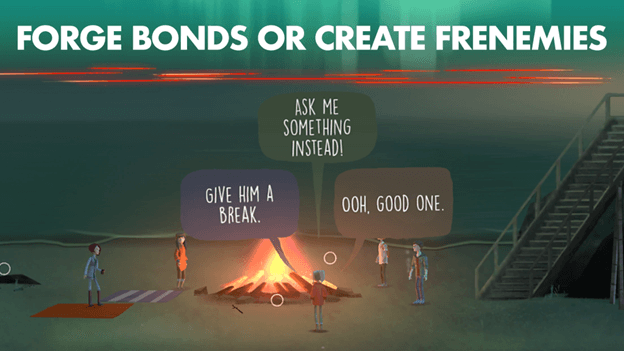 Last but not least here on our list of best games for Chromebook is Oxenfree. It is a first-person platformer that combines the allure and intrigue of a time travel mystery. This comes with the crushing pain of loss and the experience of being a teenager. The game takes place on an island that is experiencing some strange time-space activity. Moreover, it keeps a diary of the decisions you make to help influence what occurs next or the events that occurred previously.
---
Closing Lines
We hope that the above list helped you find the best games to play on Chromebook. However, if you think we missed out on your favorite online games for Chromebook, do let us know in the comments. We will definitely add them to our list. Also, for any further questions or suggestions write to us in the section below.
Also Read: Best Browser for Chromebook
For more tech guides, lists, and troubleshooting solutions subscribe to our blog. Also, don't forget to follow us on Facebook, Instagram, Twitter, or Pinterest for tech tips and tricks.
Akshara is an Engineer turned Technical Writer. She is a tech reader who aims to deliver the best of her knowledge to the readers without complicating it. If not writing you can find her in the kitchen, because no place serves the good tea.
Subscribe to Our
Newsletter

and stay informed

Keep yourself updated with the latest technology and trends with TechPout.
Related Posts