For all the vocabulary enthusiasts out there, here are some of the best free online word games for you to try in 2023 to put your vocabulary to better use. 
Gaming is one of the best ways to satisfy your alter ego. When you play games, win different matches, unlock different levels, and/or gain new experience, you get a feeling of satisfaction and pride. It's true that most individuals play games to blow off some steam. However, that's not the case with all the gamers out there.
Some games take the help of games to stimulate their mental prominence. There are a lot of games that allow you to strategize and put your mind to work while having fun. One such game is the word game. In such games, you need to use your vocabulary and either find words within a puzzle or create words to clear levels. However, the format of the game may vary.
If you are also looking for such a game, then here is the list of the word games free online in 2023 that you can try. You can try any of the games on the list and get your mind to work.
Top Best Free Online Word Games in 2023
Here is a list of some of the best free online word games for adults and kids. We suggest that you go through the list and check out each game. You can then play any of these games online for free. So, let's get cracking.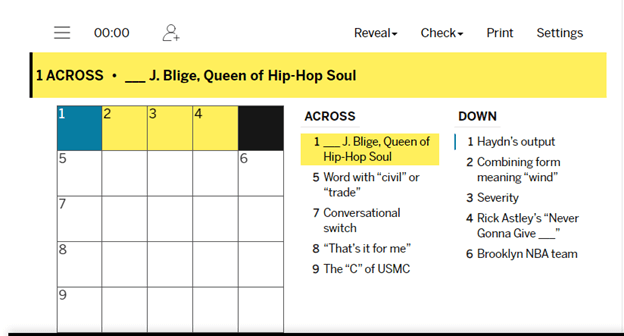 You may wish to play these free online word games because of the ease and speed with which you can complete them. If you just have a few minutes to kill, the Mini Crossword that is available on the LA Times website could be just what the doctor ordered.
The completion of a standard crossword problem may take a significant amount of time, particularly if you don't have access to any crossword aid when you want it. This one of the free online wordgames, on the other hand, will only have roughly ten clues for you to solve. In addition, the maximum number of letters in any one word is five; making it fairly easy to play.
Also Read: Google Memory Games in 2023 for Kids and Adults
---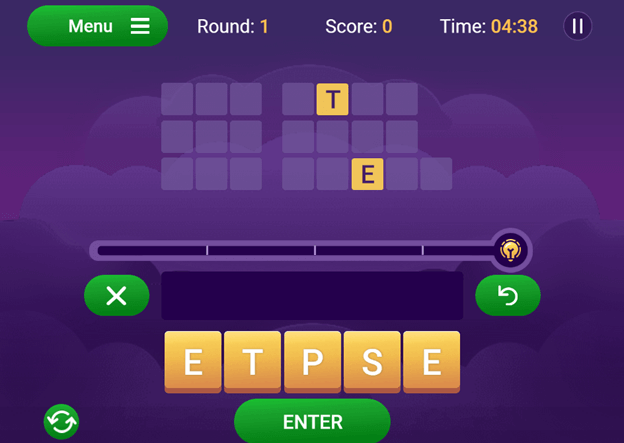 Scramble Words is one of the best free online word games that have a wide variety of enthralling twists and turns. The objective of the game is to create new words. Additionally, another objective of the game is to decode the list of letters located at the bottom of the screen by using the keyboard or mouse to form words.
Scramble Words is one of the word games for free online for natural English speakers who want to brush up on their skills, but it's also useful for those who are learning English since it makes studying fun! When you are figuring out how to unscramble the words, bear in mind that the score, which is the point of the game, is dependent on the length of the words you spell, the complexity of the letters utilized, and how quickly you locate and spell each word.
You'll get a better return on your investment if you increase the challenge.
---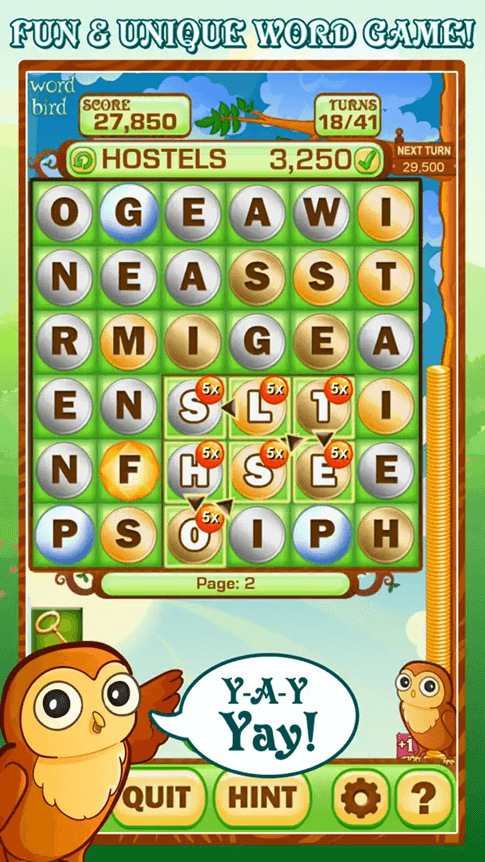 Word Bird is an adorable and educational word game based on owls that will test your vocabulary and teach you new words at the same time. You may either try to beat your time or play at a more relaxed pace. Word Bird shines especially brightly as one of the greatest online word games for those who want to collect badges and boast to their friends about their achievements.
You are rewarded with badges commensurate with each achievement, and it is likely that you will acquire a number of them throughout the course of your adventure. This game stands out from others because of its charming aesthetics, which include owls, as well as its amusing soundtrack and imagery.
The fact that it is currently only compatible with Apple's iPad and iPhone devices is the one and only drawback. You'll never grow tired of the best online word games; since it presents new difficulties on a regular basis. Additionally, it offers more than 65,000 different puzzles to solve.
The best part is that you'll be able to increase both your spelling ability and your vocabulary over time thanks to the fact that you'll be shown meanings for every word you attempt to guess.
Also Read: Most Scariest Roblox Games to Play
---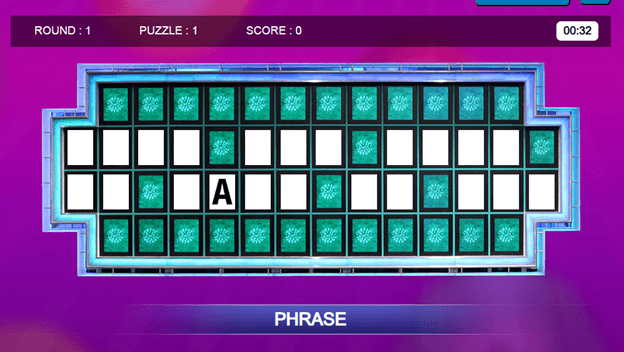 Are you a fan of the television game show called The Wheel of Fortune? The next game on this list of the best free online word games revolves around the same. Taking part in the Wheel of Fortune Toss-Up Challenge will make you feel as if you are in the studio with Pat Sajak and Vanna White. This completely free online word game is also completely official and can be played straight on the Wheel of Fortune website.
This is one of the best free word games for adults as it re-creates the toss-up problem from the television program, exposing one letter at a time until you are ready to solve it. The first three rounds each consist of three different riddles, and then there is a bonus round.
---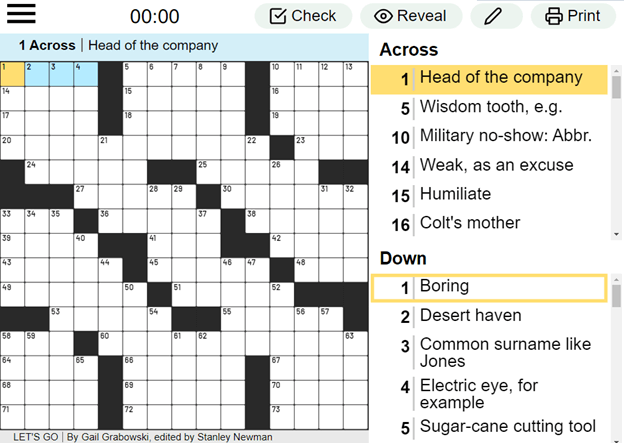 You have arrived at the correct alternative if you are seeking free online word games that are not only simple but also free and fast to do online. Have fun improving your abilities with this free daily crossword to offer you the mildest challenge that can be found anywhere.
Why this free online wordgames is great? Every one of Stan's Easy Crosswords has a straightforward and simple topic, straightforward and simple solutions, straightforward and straightforward clues, and hardly any trivia at all. Because of this, they are perfect for those who are just starting out, for adults who want to spend time with their children, or for anybody who is searching for a brief and enjoyable mental retreat.
Also Read: Best Free PC Games Downloading Sites
---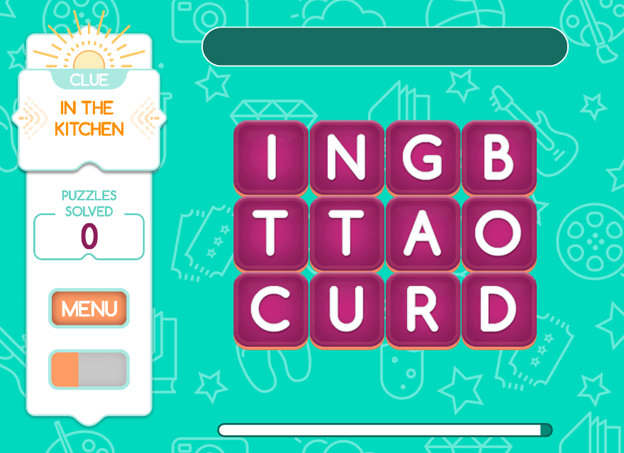 Because it confronts players with linking letters to spell out words, Wander Words functions in a way that is quite similar to other free online word games on this list. At the beginning of each round, the word or phrase category will be given.
This will let you know whether you will be required to correctly spell the name of a film director, actor, cuisine, or television program. As this is one of the word games for free online; Playing Wander Words on your PC web browser is absolutely free of charge.
The fact that you have to form a word or phrase using all of the letters is what sets this activity apart from others. It may be tough to choose where to begin and to link each letter by dragging your fingers in the appropriate sequence. This is indeed one of the best online word games as its difficulty increases as you go through the alphabet.
---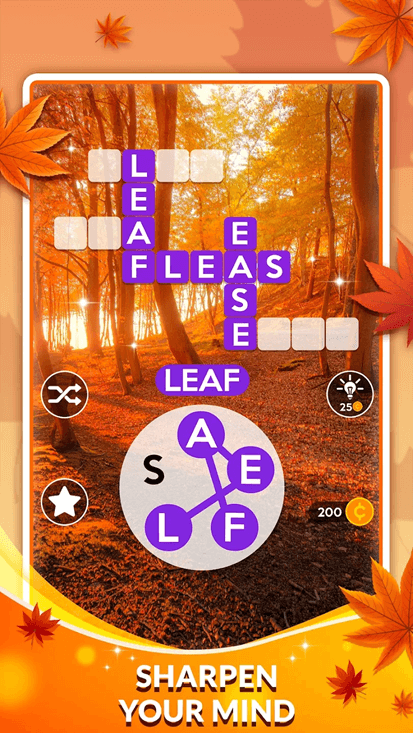 Wordscapes is the next name on this list of free online word games. Take part in the Wordscapes tournaments held each week to increase your chances of winning coins and crowns. If you ever find yourself stuck, our extensive Wordscapes answers site offers all you want to be successful as well.
The Wordscapes app for Facebook functions in the same manner as its equivalent for mobile devices. You are given a circle containing up to seven letters, and you must link them such that they create words in order to finish each problem. Try the next name on this list of the best free word games for adults if this one didn't float your boat.
Also Read: Best Popular Google Doodle Games to Play
---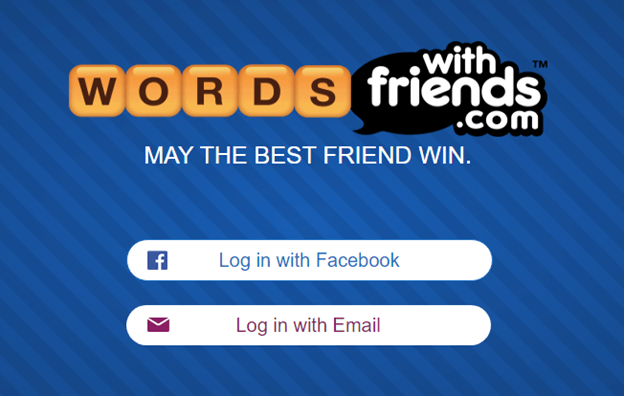 Words with Friends is the next name on this list of the best free online word games. It's possible that you've heard of Words with Friends back when it was the craze that everyone was talking about. To put it simply, it is still there, and it has tremendous renown. A great number of individuals take use of it in order to maintain their proficiency in spelling while also maintaining contact with friends and family members.
Don't give up hope if you take a lengthy break from playing other free online wordgames and then come back to it. Because Words with Friends remembers all of your game data, records, and victories, you won't ever have to play the game from the beginning again. Bear in mind that in order to save your progress, you will need to establish an account first. And if you want to genuinely compete against your pals, you'll need to link your Facebook account.
Why is this game one of the best word games for free online? How exactly does one play Words with Friends? You may take turns spelling words on the board game whenever it's convenient for you, similar to Scrabble; which is another term for it. You may play this highly-rated game on your desktop computer, as well as on the App Store and Google Play.
---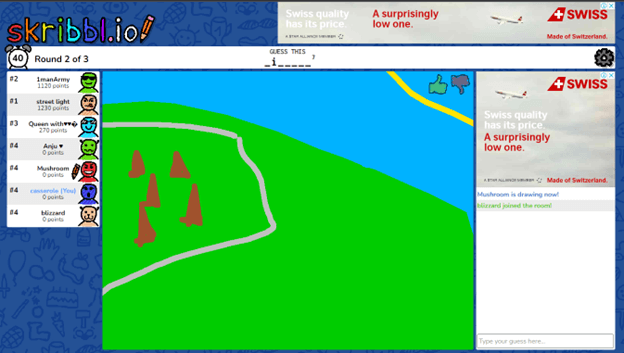 You've come to the right place if you're looking for the best free online word games. Skribbl.io encourages you to channel your inner Picasso. You will have the opportunity to participate in a live game of an online version of Pictionary; with other participants from all around the globe. Discover new online games that are based on your old favorites by brushing up on your knowledge of traditional word games.
Are you old enough to remember playing Dungeons & Dragons and/or Boggle? Then this is one of the best online word games for you. You are not required to sign up for an account or provide any credentials in order to access this resource. Simply type in your name, choose an animated avatar, and then get right into a game. You may even make a private area and invite your pals to hang out there with you!
---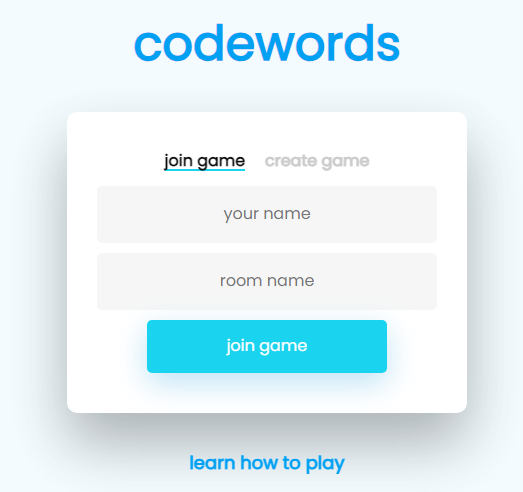 A fun variation on the list of the best free online word games; the game Codeword replaces the letters in the grid with corresponding numbers. When you predict a letter in the first set of blanks; every other blank spot in that set that has the same matching number will automatically fill with that letter. If you have even the slightest interest in cracking codes, you are going to really like this game.
And although there isn't any music playing in the background, it still has those pleasant "typewriter" sound effects; making it one of the best free online wordgames of all time. On the PC, you have the option of playing it for free. If you choose the incorrect letter for the first set of blanks; it will throw off the remainder of the problem for you. However, if you make the proper assumption, you can solve it in a very short amount of time. If you are stuck, you may also ask for hints from other people.
Also Read: Best Free Mac Games You Should Play
---
List of The Best Free Online Word Games: Summarized
Now, it's time to say adieu. In the previous sections of this guide, we listed some of the best word games for free online. We hope that at least one of these games, if not all, helped you find the perfect pal for you. Using these games, you can polish your vocabulary while learning new words and putting the existing words to use.
If you want our assistance in any way, do let us know in the comments. Also, don't forget to mention which one of the best free online word games you liked the most.
Devesh, being a technical writer, likes to research and write technology articles and solutions to help others. Having great knowledge about the tech world and its working, he likes to pour the same into his write-ups. Before starting any write-up, he likes to pen down his thoughts and flaunt a creative edge in the same. Apart from being a writer, his primary interests include reading books and poems, cooking, and playing video games.
Subscribe to Our
Newsletter

and stay informed

Keep yourself updated with the latest technology and trends with TechPout.
Related Posts