14 Best Free Document Scanner Software for Windows 10 in 2021

Let's not talk about the tremendous programs and hacks that this temporary technology is gearing up with everyday. Since we are not living in an oblivion far from the reach of this steady evolution, we are perhaps introduced with the convenience of many free document scanning software that, once upon a time, used to be traditional. Today, through this article, we are going to shed some light upon the best document scanner software that you can use in 2021.
Why Free Scanner Software?
You have a bountiful of reasons to acknowledge that have accelerated the need of document scanning software for PC and mobile phones and have vanquished the hustle and bustle of to-dos. Here are the results that can prompt you to ease yourself with this helpful and quick tool.
The first and most important reason to install a scanner software free is that using it rids you of the baggage of physical documents and more or less, aids in the contribution towards the environment. (Don't underestimate the less paper-faced clutter in your office.)
With free scanner software you can preserve the documents you cannot afford to cast off.
Scanner software for PC or mobile phones will help you in effortlessly editing the documents.
It favors efficiency and promotes easy sharing.
Read Also: Best Free PDF Editing Software For Windows
What Are the Best Free Document Scanner Software for Windows 10?
There is more than just a single best free scanning software for Windows 10 because of amplified and varied features offered by many PDF scanners that touch different standards of requirements. We have collected the best free scanner software that certainly makes the document errands run smoothly and efficiently along with many other well-engineered features that you may want to use in future.
1. NAPS2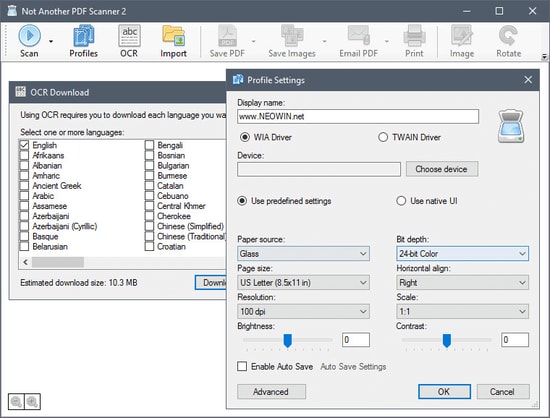 NAPS2 (Not Another PDF Scanner 2) is an amazing free scanner software to humble you with its relaxing functionality. For those who are keen to save their precious time and avoid hand-wringing on multiple clicks, this best document scanner software is a boon.
Notable Features of NAPS2:
This PDF scanner is compatible with all file formats.
The OCR tool (Optical Character Recognition) supports over 100 languages.
It supports WIA and TWAIN.
It allows you to combine documents along with tweaking and finishing the resolution, paper size and more.
It is open source and also makes the process of scanning documents fast and effortless.
---
2. CamScanner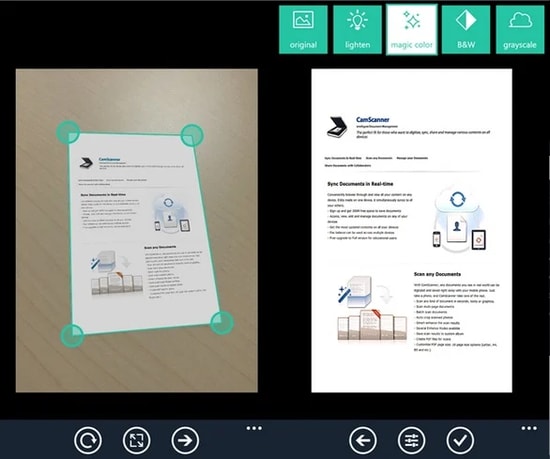 CamScanner is another free scanner software for Windows PC users to help them with the editing, conversion and even, wireless printing functions. It is one of the best photo and document scanning software available out there.
Notable Features of CamScanner:
OCR is supported by this document scanning utility.
It allows you to sync, share and combine the data.
You can go for wireless printing.
It features auto-correction of images.
It has a user-friendly interface.
---
3. ScanSpeeder
ScanSpeeder is one of the best document scanner software for Windows 10 to use easily. Even if you are not a techy person, this tool will help you in the smoothest and most efficient way possible, be it editing the documents and photos or sharing them.
Read Also: How to Turn PDF into Word Document
Notable Features of ScanSpeeder:
ScanSpeeder allows you to crop, straighten and adjust the overall composition of documents and photos.
It is easy-to-use and delivers the functionality in a snap.
It has a free trial version to let you explore its supersmooth service.
---
4. PaperScan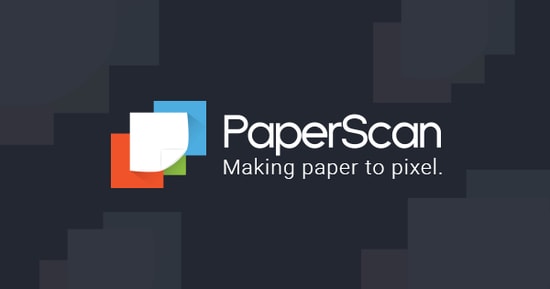 Get yourself relaxed with this best free scanner software with a graphic user interface. It converts documents into PDF and supports multiple file formats at your best convenience. It offers free as well as pro version.
Notable Features of PaperScan:
It features the flatbed support.
It supports multiple file formats including PDF, JPEG, PNG, JBIG2 and TIFF.
It has integration with WIA and TWAIN.
It features auto-correction of images.
---
5. CloudScan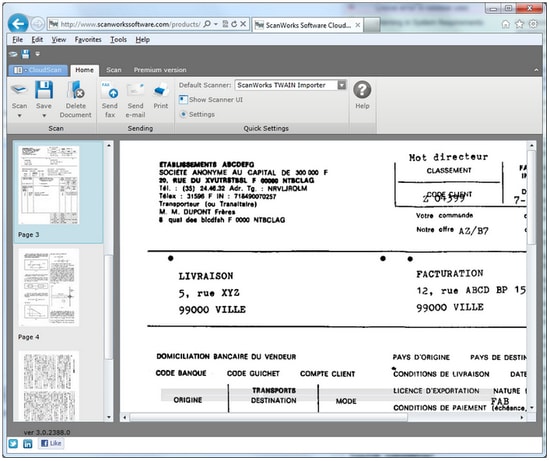 Made for the hassle-filled times when you just wish to save added office tasks, or to convert them into the quickest pace, CloudScan is everything you need. This free scanner software for PC features a user-friendly interface and allows you to share the files with other networks.
Notable Features of CloudScan:
It features easy sharing with networks.
It allows you to scan and convert files steadily.
It allows you to edit the documents easily.
---
6. SimpleIndex
Make most of the digital perks to use for documents with this amazing PDF scanner application for PC. It comes with a number of easy to use features, making it one of the best document scanner software for Windows 10, 8, and 7.
Notable Features of SimpleIndex:
It is time-saving and affordable.
It indexes the documents in sequence.
It supports ISIS and TWAIN.
---
7. HP Scan and Capture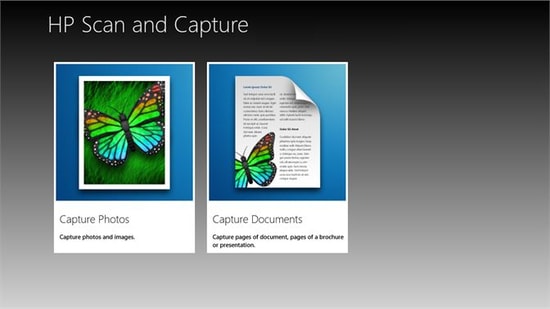 Rejoice in this free document scanning software made for Windows 10. HP Scan and Capture tool allows you to convert the document into PDF and then save it in the local storage. Let's have a look at some of its other potent offerings that make it one of the best free document scanner software available for Windows users.
Read Also: How to Convert PDF to Excel Offline
Notable Features of HP Scan and Capture:
It features easy document management as it detects HP devices and allows users to scan and edit the documents.
It is compatible with other devices.
Files can easily be saved in local storage.
---
8. Office Lens
Office Lens is known as the best PDF scanner application for Windows 10 operating system and lets you convert your documents into PDF and share them. It betters productivity and is incredibly useful in enhancement of various types of files.
Notable Features of Office Lens:
It can be accessed in both the Windows and the mobile phones.
This free scanner software supports OCR (optical character recognition) functionality.
The files can be saved in local storage types such as PDF, picture, Word or Excel.
---
9. Free Scanner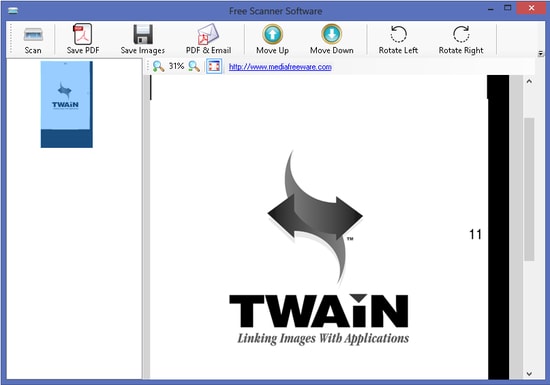 Packed with essential features, this free scanning software for Windows 10 may prove to be of big help to you. Enhance document scanning efficiency with this amazing free scanner software which features an user-friendly interface.
Notable Features of Free Scanner:
It is compatible with the network scanners.
It supports various file formats.
It supports Windows 10, 8 and 7.
---
10. PDF Document Scanner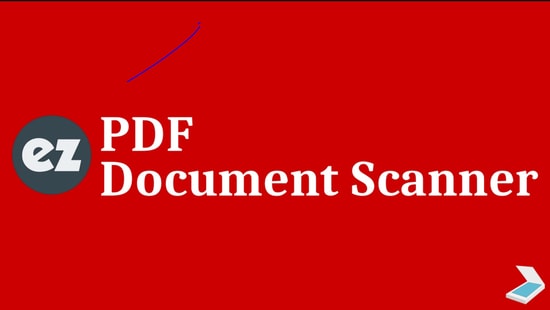 This easy-on-mind PDF scanner software free features important functions such as scanning, editing, conversion of files into other formats. Apart from this, below are some of its prominent features that make it one of the best scanner applications to scan documents to PDF.
Notable Features of PDF Document Scanner:
It allows adjustment and enhancement of documents.
The digitized files can be saved to external sources and cloud storage.
It is free to use.
---
11. Readiris Pro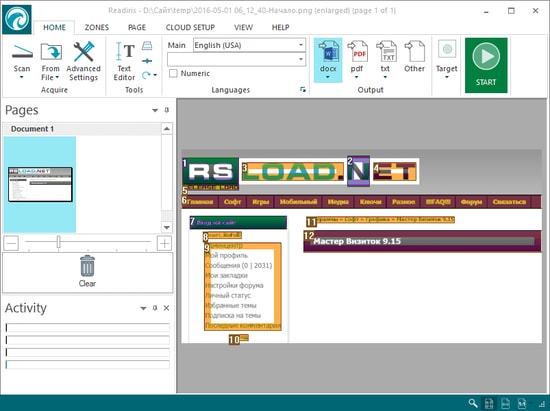 Readiris Pro is one of the best document scanner software for PC offering you multiple choices in editing and converting any document in required format. Moreover, it is user-friendly and is compatible with all editions of Microsoft Windows operating system.
Read Also: Best Duplicate Photo Finder for Windows 10
Notable Features of Readiris Pro:
It supports all file formats such as PDF, JPEG, HTML, TXT, GIF, PNG and more.
It features GUI and supports TWAIN.
It supports over 130 languages.
It features easy sharing.
---
12. Alaris Capture Pro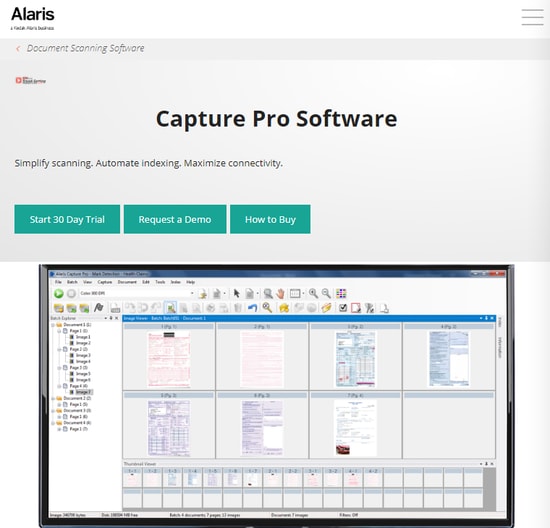 Alaris Capture Pro is one of the best document scanning software for Windows 10 that comes with a lot of amazing features. It has functions such as data indexing, neat scanning along with its ability to scan multiple documents and data capturing.
Features of Alaris Capture Pro:
It features OCR and barcode reader.
It allows the conversion of PDFs into editable documents.
It features the barcode reader.
It supports WIA and TWAIN.
---
13. Adobe Acrobat DC
If there is a software in this list which you may already be familiar with, it has to be Adobe Acrobat DC. It is a go-to PDF scanner for its exciting features that you cannot skip. View, edit, print the documents and you can share them with multiple users. Let's stretch a little more to the parameters of its multiple features.
Notable Features
Share, edit, scan, and even sign.
It renders your data secure if you are an individual user.
It makes words such as collaborate and organise sound handy and easy.
It is integrated with Adobe Document Clouds and thus, the commenting and sharing come easy.
Not to mention, you have a choice to archive and store the files.
---
14. ABBYY Fine Reader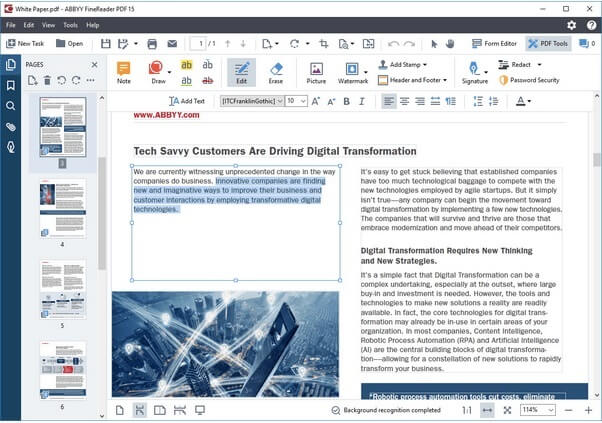 For all those who are looking for a professional photo and document scanning tool, ABBYY Fine Reader can be the best free document scanner software to use. This file sharing software offers a huge list of features that makes it easy for you to scan and edit the document easily. Apart from just editing all the documents single-handedly, you can collaborate with your colleagues and edit in real-time.
Notable Features of ABBYY Fine Reader
Using ABBYY Fine Reader you can convert into various formats.
It lets you compare various documents of different formats easily.
The software offers high document accuracy.
You can edit in real-time with your colleagues.
---
Conclusion
These best free scanner software are bagging increased popularity due to their efficient features and added functions that we all have been deprived of in traditional scanning. Besides, the fact that it cuts costs, reduces the utility of paper and of course, eliminates the loss of important documents and of course, saves the ever-growing size of bundles of documents.
And returning back to here, we hope this list helps you in figuring out the best document scanner software. Tell us about it in the comment section below.
Jyotsana is a technical writer with a non-technical background. An eye of detail and a knack for writing helps her to write technology related content.Apart from writing, she is a coffee connoisseur and an aesthete who rejoices in poetry and music during leisure.
Subscribe to Our
Newsletter

and stay informed

Keep yourself updated with the latest technology and trends with TechPout.
Related Posts