7 Best Free Data Destruction Software in 2023

This article acquaints you with the best hard drive destruction software to delete data permanently from your computer and make it irrecoverable to protect your privacy.
Do you think deleting files and removing them from the Recycle Bin wipes out all the information? If yes, we are sorry to burst your bubble, but the same does not happen. The data only gets removed for the operating system and it still remains available on your hard drive, unless new files overwrite the empty disk space or a data destruction software removes the data permanently.
The best data destruction software uses various sanitization methods to wipe out the deleted data from the hard drive permanently. However, if you are confused about which software you should use to remove hard drive data, this article is here to help.
This article lists the top 7 carefully curated hard drive destruction software to remove the deleted data from your hard drive. We selected these programs after thoroughly analyzing and comparing factors such as ease of use, effectiveness of data sanitization methods used in the software, available features, and more.
Let us list these cautiously selected free data destruction programs in the following section of this article.
Top 7 Data Destruction Software (Free)
Below are our top 7 picks for the best free data destruction software in 2023.
1. CBL Data Shredder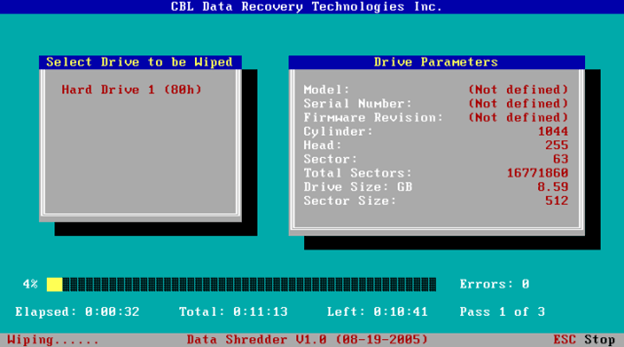 Firstly, let us introduce you to CBL Data Shredder. It is a well-known and one of the best hard drive destruction software for the highly effective data sanitization methods it uses (Gutmann, DoD 5220.22-M, RMCP DSX, VSITR, and Schneier methods of data sanitization), an option to create your own custom method to erase a hard drive and the following features.
Key features of CBL Data Shredder
Deletes data from both internal and external storage
Supports all operating systems
Boasts a simple drag-and-drop operation to make data destruction easier
Availability of many bootable options
Also Read: Best Data Recovery Software for Mac
---
2. EaseUS BitWiper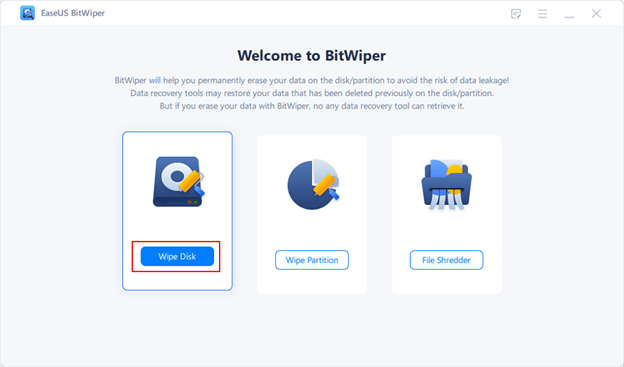 Next, we have EaseUS BitWiper on our list of the best free data destruction software. It is a secure tool to wipe sensitive data from your Windows hard drive with features like simultaneous erasing of multiple disks or partitions, many algorithms to wipe the disk, and the below features.
Key features of EaseUS BitWiper
Lets you wipe the computer's OS drive via a bootable disk
Shreds folders and files
Wipes external drives such as memory sticks, USB flash drives, micro SD cards or TF cards, etc.
Deletes data from C drive, or system partition without bootable CD
---
3. KillDisk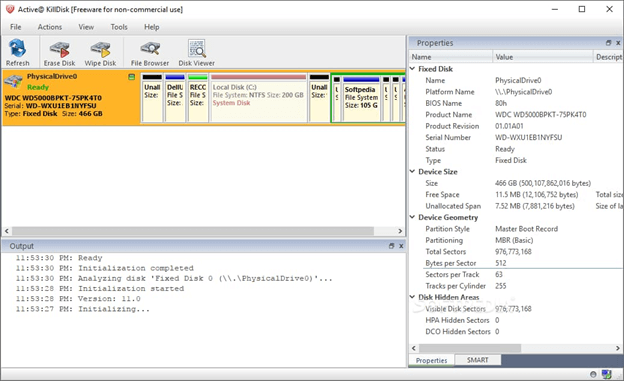 Here comes KillDisk, the third-best data destruction software. It is a powerful program to erase multiple drives in a single go, support for 24 sanitation standards, supports low-level ATA secure erase for Solid State Drives (SSD), and the features shared below.
Key features of KillDisk
Confirms erasing a drive
Supports multiple operating systems
Support for hard drives over 4 TB
Allows free space wiping
Boasts an installer and bootable variant
Also Read: Best Database Software | Database Management Software
---
4. Blancco Drive Eraser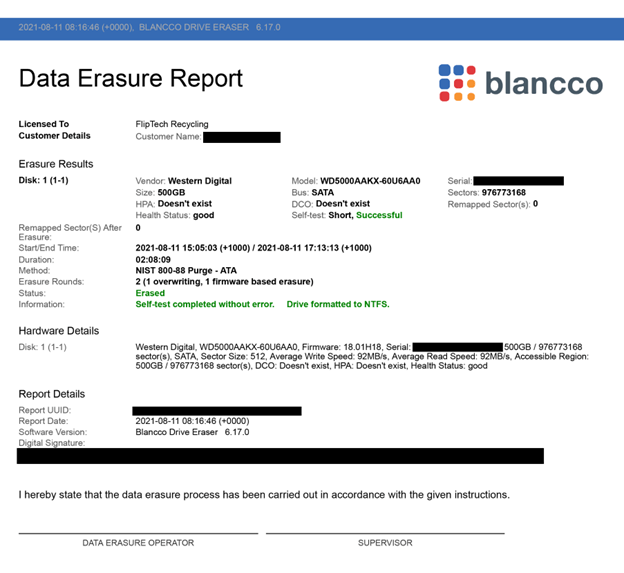 Blancco Drive Eraser is the fourth-best free data destruction program. Some of the key benefits that brought it to this position include a patented solid-state drive (SSD) erasure, a digitally signed certificate of erasure, smooth simultaneous data erasure from multiple drives, and the following.
Key features of Blancco Drive Eraser
Data wiping on HDD and SSD volumes
BIOS data wiping
Identification of false positives when erasing data
Allows you to erase data on server machines
---
5. DBAN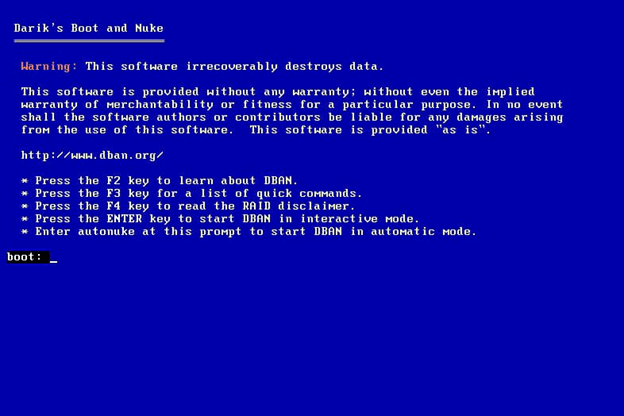 Darik's Boot And Nuke, commonly known as DBAN, is our fifth choice for the best hard drive destruction software. With this program, you can even erase your complete operating system. Moreover, it boasts features such as the ones shared below.
Key features of DBAN
Uses top-notch data sanitization methods
Easy-to-use menu interface
Small installation file
Burns to disc quickly
Even the best free data recovery software cannot recover data from it
Also Read: Best Free Data Recovery Software For Windows 10/8/7
---
6. CCleaner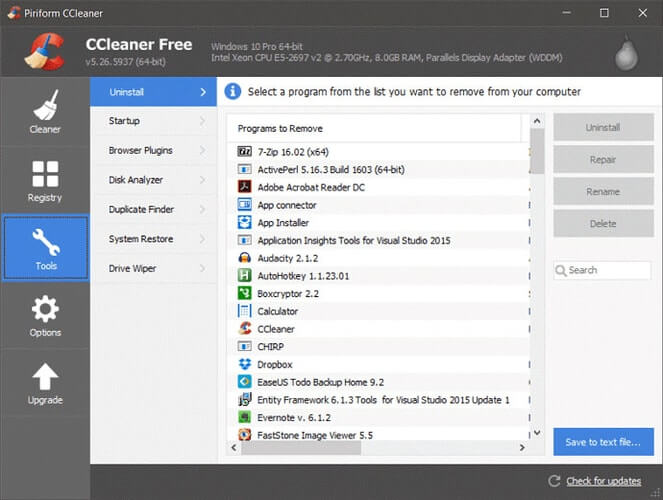 CCleaner is a well-known name in the computer cleaning software industry. In addition to making your PC junk-free, CCleaner helps you clean free disk space and completely remove all data from your hard drive. It boasts useful features such as support for both mechanical drives and SSDs and the following.
Key features of CCleaner
Available in a portable format (needing no installation)
Allows you to keep cookies you may not wish to remove
Availability of a context menu with the Recycle Bin
Regular automatic program updates
Creates a backup file before making any changes
Multiple disc wiping levels to select from
You can check your computer's health
---
7. Eraser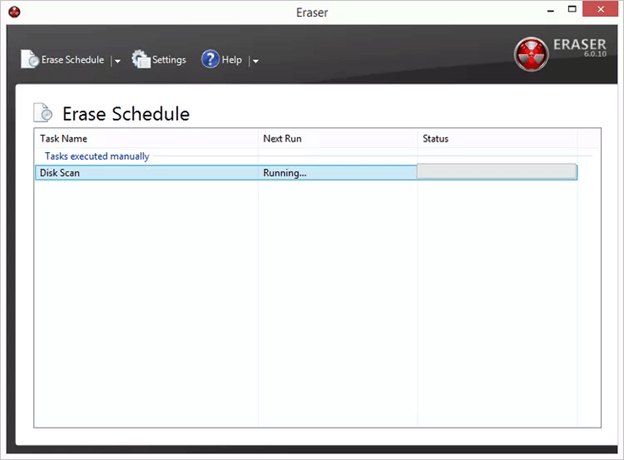 Let us conclude our list of the best data destruction software programs with Eraser. It is an advanced security tool for Windows to completely delete sensitive data from your hard drive by overwriting it multiple times with carefully selected patterns and offers a lot of beneficial features like scheduled data destruction, extremely effective data sanitization methods, and the following.
Key features of Eraser
Lets you delete folders, files, and complete drives
Ease of use and integration with File Explorer
Erases data from mechanical drives and SSDs
Also Read: Best Data Recovery App And Software For Android
---
Summing Up the Best Free Data Destruction Software
This article brought to light the best data destruction programs available currently. You can review their features and choose the one you find the most useful in wiping out deleted data permanently.
If you think some other hard drive destruction software should also be a part of this list or have any questions about this article, please leave us a comment.
Niharika is a passionate soul who finds immense satisfaction in putting all her thoughts in writing. Being a technology enthusiast, she loves learning new things about tech and making everyone technologically literate through her articles. When not composing tech articles, you can find her bringing characters to life in her fictional stories, reading something intriguing, or spending time with her near and dear ones.
Subscribe to Our
Newsletter

and stay informed

Keep yourself updated with the latest technology and trends with TechPout.
Related Posts