The second half of 2023 looks like it will be even more successful and expansive than the first when it comes to Cozy Switch games. With this news, let's take a look at the greatest cozy Switch games from now to the end of 2023.
Although there are a variety of cozy games for Switch available online, gamers still seek some interesting ones To make your search easier we have curated a complete list of the best cozy Switch games that you can enjoy. So without any further ado, let's begin.
7 Best Nintendo Cozy Switch Games in 2023
The following are the best cozy games for Switch that you can enjoy as a gamer in 2023. Go through the list to find your favorite cozy Nintendo Switch games.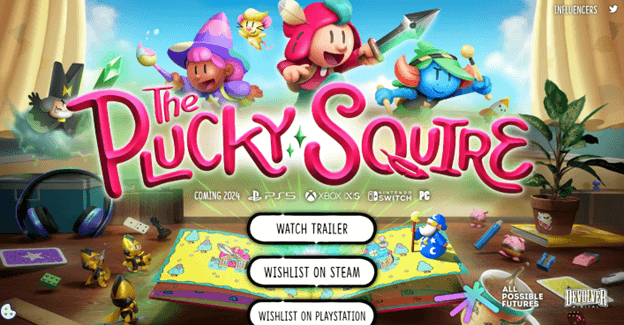 The first one here on our list of cozy Switch games is Plucky Squire. One of the games on this list that offers the most breathtaking visuals. Jot and his companions are made-up characters from a book who find themselves transported into a third dimension by mistake. And thereafter, the story takes an interesting turn.
However, one of the characters of this Cozy Nintendo switch game, Humgrump, discovers that he is the main antagonist of the novel and that he will fail in the end. Instead of accepting his destinies as they are, he makes an effort to change them by removing his friends and the enemy, Jaw, from the comics. The game enables gamers to take control of Jaw as he engages in combat against Humgrump's nefarious army in order to save his friends and restore the happy ending to the novel.
The fact that the game can switch between 2D and 3D settings, in addition to having a lot of puzzles, flying, and a lot of other features, makes it different from other Cozy games for Switch.
Also Read: Best Nintendo DS Emulator for Windows and Mac
---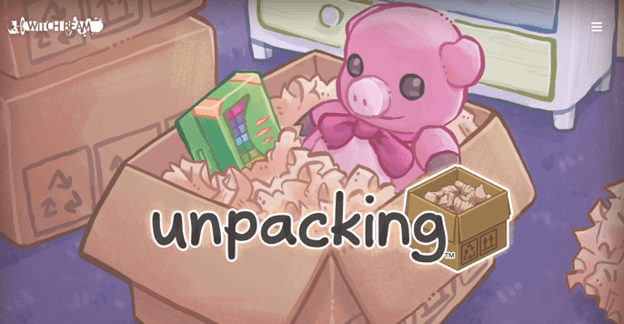 The next one here is Unpacking. Another best Cozy Switch game is a Zen-inspired puzzle game that centers on the familiar process of removing belongings from their boxes and arranging them in a new location.
This casual Cozy Switch game is spread over the course of eight different relocations. Gamers develop a sense of familiarity with a person they never saw and a narrative they have never been told.
This best Nintendo cozy Switch game is a lighthearted puzzle game that plays more smoothly on a computer than on a console.
---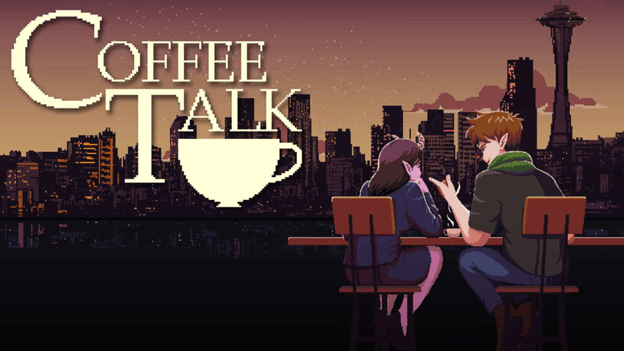 Yet another Cozy Switch games that made its position on our list is Coffee Talk. The city of Seattle is the location of the visual novel known as Coffee Talk.
As the name suggests this Cozy game for Switch isn't your typical coffee shop at all. Because this is a fantastical world for vampires and werewolves who need their cup of coffee in the evening.
Freya is however your most consistent customer. Freya is an enthusiastic writer for the neighborhood newspaper, and she draws her ideas from the readers' questions and comments.
You can set the game to automatic play which then seems like watching a movie rather than playing it. Over a certain period of time, you get to realize that it becomes easier for gamers to create their latte. Check it out if you're looking for some serious warm vibes and appreciate getting lost in a good story.
Also Read: Best GBA (Game Boy Advance) Emulators For Windows PC
---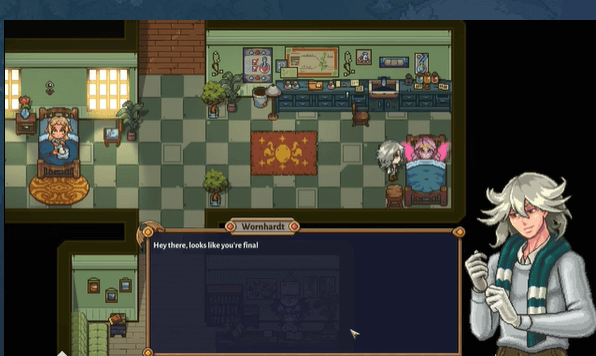 There's also another Cozy Switch game called Sun Haven on the list. Having a magical twist in the gaming experience makes it one of the best Cozy Switch games. You get to choose from a broad array of spells and skills when you are creating your character. This also makes it one of the most customizable games out there. When your train to Sun Haven is ambushed by malicious forces, you will have no choice but to embark on a dangerous expedition in order to put a stop to it before it is too late.
In spite of the frightening introduction, the game's three separate cities provide a soothing and unique spin on the farming simulation genre. You can run more than one farm, each of which can specialize in a different kind of plant to harvest.
Additionally, many of the cities that you can travel to have residents who have rounded minds. There are a large number of non-player characters, or NPCs, available to befriend and even fall in love with, as well as a large number of mounts and pets to obtain.
---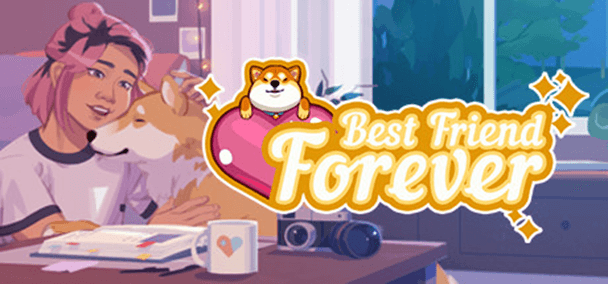 The next one and a very interesting one on our list of Cozy games for switch is Best Friends Forever. This is the only simulation game in the world to mix taking care of pets and going on dates.
In this Cozy Switch game, you can create a bond with your very own dog. Moreover, you can train your pet and play with them. Meet, woo, and appreciate the many other adorable people at Rainbow Bay's vibrant singles scene has to offer—with your four-legged friend by your side.
Also Read: Best Games Like Among Us to Play with Friends
---
The Next Cozy Switch games here on our list is Hindsight. Once you start playing this game, you will be forced to examine each and every relationship in your life.
Mary, a young woman who must sort through her late mother's belongings at her home, is the protagonist of the gloomy story told by Hindsight. The best part about this Cozy Nintendo Switch games is it explores the bond shared by a mother and her daughter.
The life of a lady is the subject of the narrative exploration game Hindsight, which covers her entire lifetime. It is profound, it is passionate, and it will rip you to shreds.
---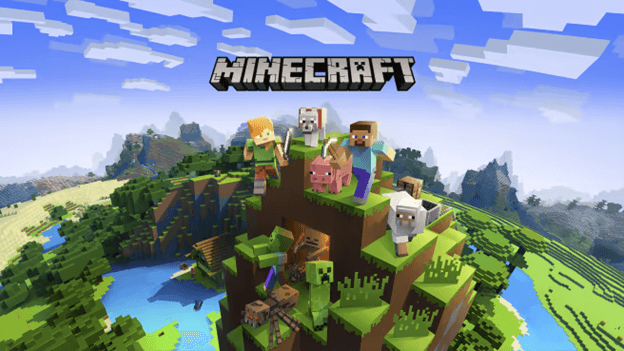 Minecraft, a renowned Cozy Switch game, is widely recognized for its perilous creatures and challenging survival mechanics. However, it may come as a surprise to some that this game also offers a distinct 'peaceful' mode, providing players with a tranquil and non-threatening gaming experience.
Playing Minecraft in this mode ensures a tranquil and serene experience as it prevents any hostile creatures from spawning. This allows players to fully immerse themselves in the creative process of crafting and building without any disturbances.
The process of crafting in this Cozy games switch is remarkably straightforward, allowing players to easily create various items. The Minecraft community is known for its remarkable activity, making it an excellent source of inspiration for those seeking ideas for cottagecore houses or enchanting fairytale builds.
Also Read: Best Free Poki Games to Play Online
---
Closing Lines:
We hope that the list mentioned above of the best Cozy Switch games proved to be helpful. However, if you think we missed out on your favorite game, do let us know in the comments section. We would love to add them to our list. Also for any questions, feedback, or suggestions comment down below.
For more interesting tech tips, lists, and problem-solving guides don't forget to subscribe to our blog. Also, follow us on our Facebook, Pinterest, Instagram, and Twitter channels to never miss out on any updates.
Akshara is an Engineer turned Technical Writer. She is a tech reader who aims to deliver the best of her knowledge to the readers without complicating it. If not writing you can find her in the kitchen, because no place serves the good tea.
Subscribe to Our
Newsletter

and stay informed

Keep yourself updated with the latest technology and trends with TechPout.
Related Posts