The Gameboy Advance, or GBA as it is more often known, has revolutionized handheld gaming. Nintendo Game Boy Advance was first released in 2001 as Game Boy Color's successor. It inaugurated an era of console video gaming that may be compared to the SNES of the previous decade. Although there are currently no Gameboy Advance consoles available, you may still play GBA games on a Windows PC using the GBA emulator.
The best technology we could ever ask for is emulators. But since there are a lot of emulators available online many gamers query about the best GBA emulators available. If you are also here in search of the same, you are at the right place.
In the following guide, we will discuss the top GBA emulator for PC. Of course, there are many of them, but we have researched and mentioned the best ones below.
Best GBA Emulators for Windows
The following are the best GBA emulators designed to make the GBA gaming experience smooth on your Windows devices. We have also mentioned the key features, pros, and cons of each emulator to make it easier for you to find the best one for your device.
1. mGBA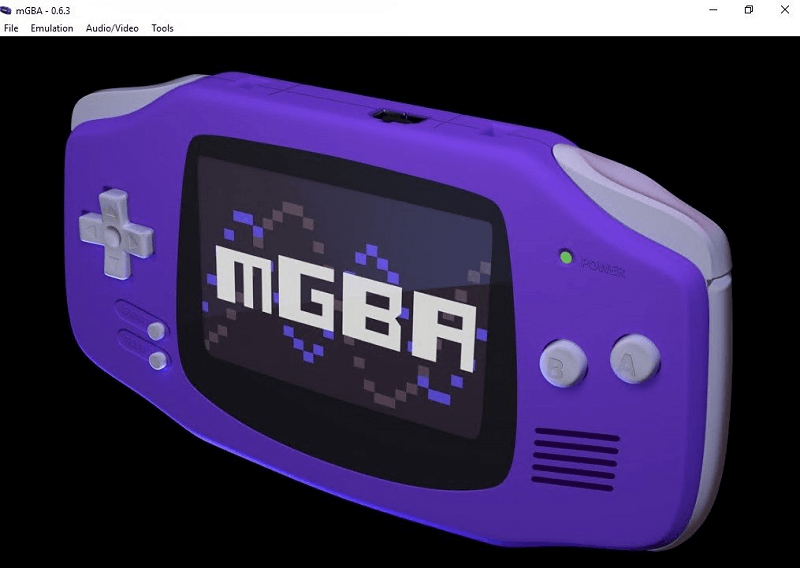 Another top Game Boy Advance emulators for the PC is mGBA. It expands the game's support more than what is typically provided. The inclusion of cheat codes support, the option to save game, and updates for buggy games are among the extra features. This is a list of some of mGBA's features. Additionally, If you want to play GBA ROMs, it has some extra functions.
Features of mGBA
It supports multiple cheat codes
Can run patches to make the game smooth.
Pros
Easy and quick setup
Supports cheat codes
Hardware based emulation
Save game state
Solar and Tilt Sensor Emulation
Support for 4 player multi pack lin cable
Supports a large catalog of Game Boy Advance games.
Cons
Advanced features are missing
Also Read: Best Xbox 360 Emulators For Windows PC
---
2. Higan GBA Emulator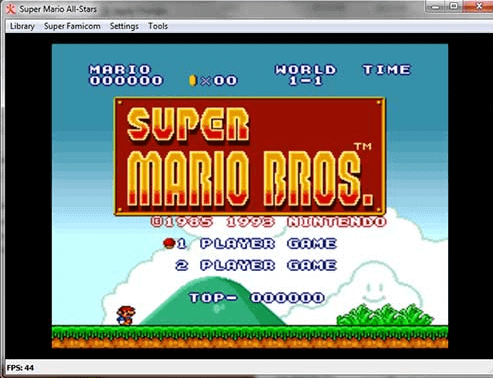 The next one on our list to play GBA games on PC is the excellent Higan GBA emulator. The emulator is straightforward and works with nearly any computer hardware. Other games including Famicom, Super Famicom, Sega Master System, Game Boy Color, Mega Drive, and Game Gear are also supported by this emulator in addition to GBA games. Several operating systems, including Windows, FreeBSD 10.0+, Linux, and macOS, are supported.
Features of Higan GBA Emulator
Full screen support
NES and SNES game support
Easy store and use for cheat codes
SRAM and other input setting support
Variety of ROM range support
Pros
Majority ROM support
Simple and easy to set up and use
Cons
Lags in Sound for some games
---
3. VisualBoy Advance GBA Emulator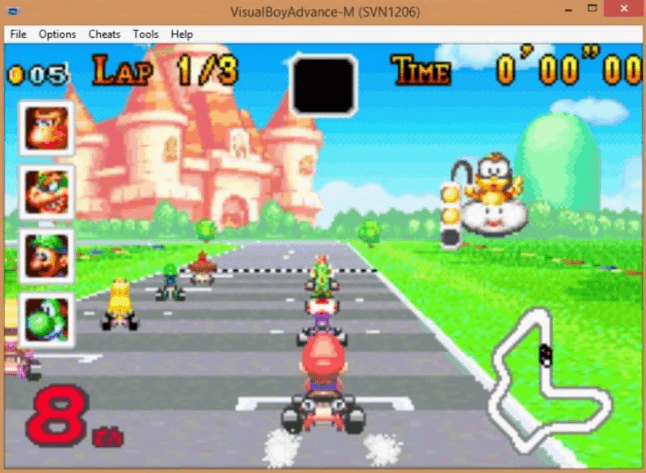 Amongst the first and best-known Game Boy emulators, VisualBoy Advance is the most reliable Gameboy Advance emulator. It is compatible with BSD, BeOS, Windows, Linux, and Mac devices. The emulator is additionally ported for AmigaOS 4, Zune HD, GameClub, webOS, AROS, and Wii. There are many features on the VisualBoy Advance emulator that are absent on the typical handheld system. The emulator genuinely alters the overall gaming experience and allows players to have the best of the game in any way they choose.
Features of Visual Boy Advance GBA Emulator
Supports Game Boy Color, Game Boy, and Game Boy Advance ROMs.
Supports Joystick usage
Record gameplay along with audio
Import or Export saved games on different PCs.
Pros
Save game and easily import it to another system
Supports cheat codes for games
Capture screenshots or record your gameplay
Cons
Improper functioning with computers
---
4. NO$GBA Emulator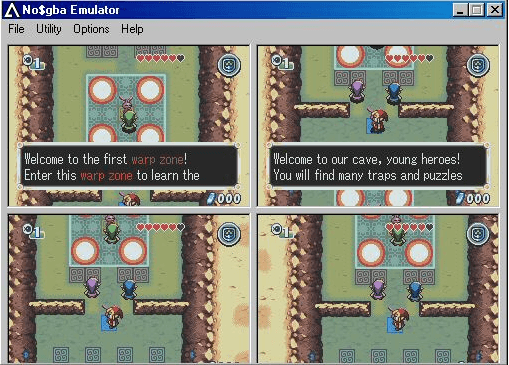 The next one on our list of best GBA Emulators is NO$GBA. This emulator became more popular due to its fancy name i.e No Cash GBA or NO$GBA. The emulator is well-known for its additional capabilities. It can play Nintendo DS games in addition to GBA ROMs and supports multiplayer, controller compatibility, and other features. The NO$GBA emulator is offered in two variations—a debugged and gaming version—and works with both DOS & Windows.
Features of NO$GBA Emulator
Supports Multiplayer gaming
NDs ROM support
Can run GBA and DS games
Offers Controller support
Pros
GBA & NDS game support
Controller support
Cons
Some NDS games cannot be Run
Also Read: Best Free SNES Emulators
---
5. BatGBA Emulator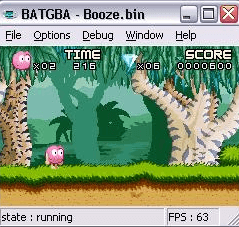 Another best GBA Emulator is BatGBA. If simplicity is your focus above all features then this one's for you. Undoubtedly the most basic GBA emulator on the list is the BatGBA. And since it's simple it lacks advanced features. The emulator uses very little storage space and works very well with practically any device. You can easily play commercial and non commercial games via the Emulator.
Features of BatGBA Emulator
Supports both GBA games i.e commercial and non commercial.
Easy to install
Pros
Simplest choice for GBA emulators
No extra technical knowledge required to use
Can Run almost all the GBA games
Simple to use
Cons
Advanced Features are missing
---
Closing Lines
Although the list of best GBA Emulators can go on, we have summarized the top 5 emulators. These emulators can enhance your multiplayer gaming experience. No matter whether you are Windows, Mac, or Linux user you can select the compatible option for yourself. If you think we missed out on your favorite GBA Emulator do let us know in the comments. Also, for any further queries write them in the section below.
If you found the article needful don't forget to subscribe to our blog for more informative tech guides. Follow us on Facebook, Instagram, Pinterest, and Twitter to get more tech news, tips, and tricks.
Akshara is an Engineer turned Technical Writer. She is a tech reader who aims to deliver the best of her knowledge to the readers without complicating it. If not writing you can find her in the kitchen, because no place serves the good tea.
Subscribe to Our
Newsletter

and stay informed

Keep yourself updated with the latest technology and trends with TechPout.
Related Posts