15 Best Christmas Tech Gifts & Gadgets For Kids
Published Date :
Dec 21, 2020

Who doesn't like gifts? And with Christmas on its way, we have a strong reason to buy one. The market is filled with thousands of options for Christmas gifts that you can probably add to the shopping list for your children.
Tech gadgets for kids keep them busy and also help in stimulating their brains and favors their overall development. To help you with, we've prepared a list of the coolest gadgets and tech toys that can, for sure, dazzle your kids and keep them occupied.
Check out the best tech gifts for Christmas for kids in 2020-21.
Best Christmas Toys & Tech Gadgets for the Festive Season
It's Christmas time, and who doesn't want to buy a thoughtful gift for their kids? Thankfully, there is no shortage of choices that promises fun with education.
Tech gifts offer a perfect way to develop their interest in numbers, technology, and science. Refer to our Christmas Gift guide to choose a gift that will keep your child entertained and busy.
1. Mekamon V2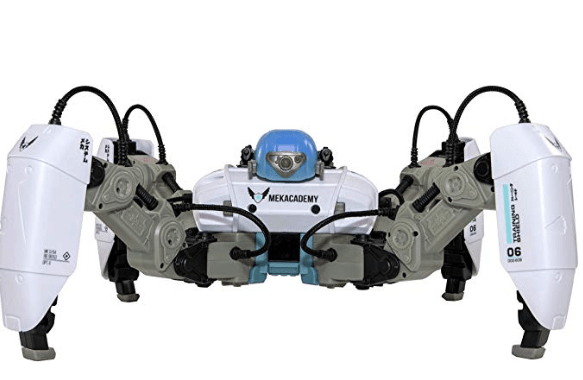 If your kids love Pokemon, then Mekamon V2 can be an excellent option to pick. Mekamon is an augmented reality battle robot that is controlled with a mobile app. With easy and simple control, it is highly suitable for your 3+ old kids.
The players are supposed to move their bots and use weapons to fight real enemies. To keep the child entangled, the game offers quite interesting bots like colorful characters stamping their feet in anger, collapsing down when defeated dancing on victory, and many more.

---
2. Sphero SPRK+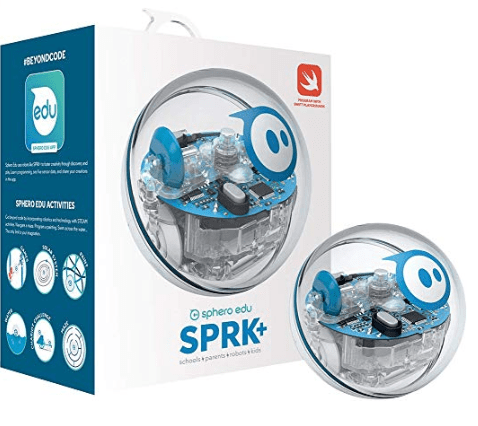 If you want to open the world of coding and programming for your 10-year-old kid, then look no further. Powered with intense programmable sensors, Sphero is an app-controlled robotic ball that can be used both on land and water.
Read Also:  Christmas Tech: Seven Best Cheap Mid-Range Smartphones
Kids can easily alter their programming with the attached smartphone to perform various tasks like mimicking the planetary movement in the solar system, dancing with beautiful multicolored lights, and many more.
It comes with different coding possibilities to suit multiple age groups. You can start by drawing simple paths and go up to writing your own codes. It is a must-have gadget for beginners as well as seasoned programmers.

---
3. Little Bits Star Wars Droid Inventor Kit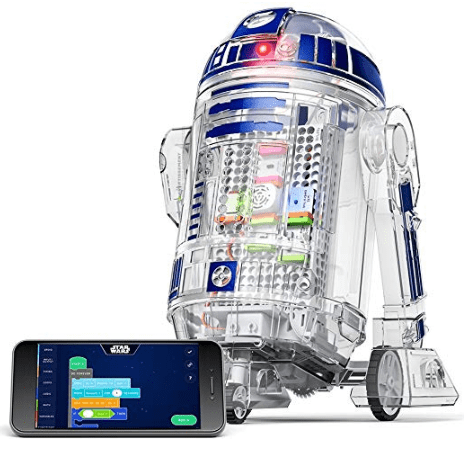 Choose this mechanical tool for your creative kid. It's a perfect Christmas gift for kids who can think out of the box.
The game has several missions, where the players can configure their droids, connect and rearrange them to complete the task and different functions. For better understanding, it also comes with a step-by-step guide and a 3D self-explanatory diagram.
Kids can use various blocks with pre-written codes on them to understand the basics of coding and enhance their practical knowledge.

---
4. My First Lab Duo-Scope Microscope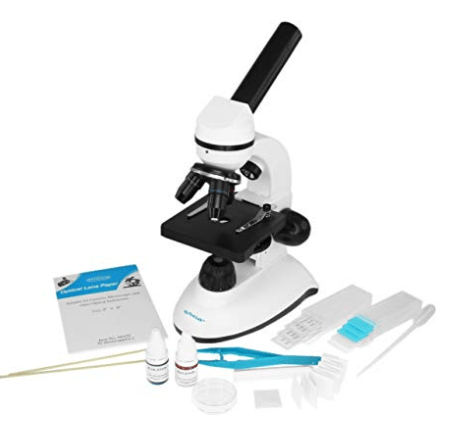 Want to give some STEM (Science, Technology, Engineering, and Maths) education to your growing child, then My First Lab Duo-Scope Microscope can be the perfect Christmas gift for kids this year. It is perfectly fit for kids who like analyzing and taking a closer view of things.
The broader view you get, the better it is. Its accessory kit consists of various useful elements like a cover glass, 4 prepared slides, lens paper, plastic dropper, 1 concavity, forceps, and many more. Additionally, it also comes with a manual-steps to prepare slides, instrument usage tips, etc.
It's straightforward to use it and is a perfect investment option for enhancing your child's learning and analyzing abilities.

---
5. VTech KidiZoom Smartwatch DX2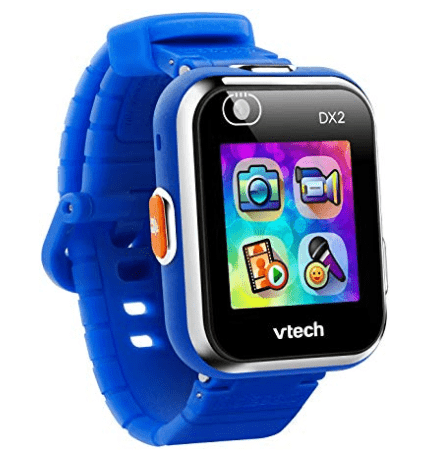 Every kid likes to flaunt their watches and is one of the most desired tech gadgets for kids. It offers the best way to teach your kid to tell time.
VTech KidiZoom Smartwatch DX2 comes with multiple analogs and digital clock faces, which can be easily customized and two cameras allow you to take selfies and videos.
It also comes with a motion sensor and a pedometer to track and check your kid's physical activities throughout the day. The watch can be connected to a Micro-USB cable for uploading pictures, charging the battery and for downloading games.
All-in-all it's a good Christmas gifting option for kids between 4-12 years.

---
6. Fisher-Price Think & Learn Code-a-Pillar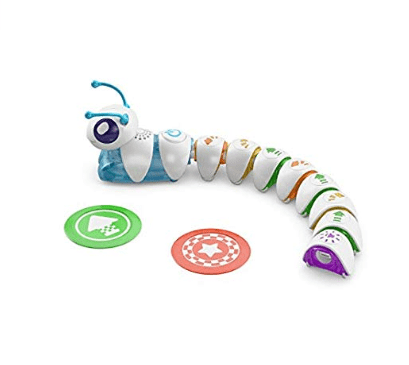 Introduce your growing child to the basics of coding with Fisher-Price Think & Learn Code-a-Pillar. The game comes in a caterpillar-like structure where each section represents a different code. These codes are programmed to perform various functions like changing direction, making noises, moving forward, and many more.
Read More: Best Deal Apps For Best Discounts
You can arrange various sections to build multiple programs and commands. Once you get a basic idea, you can go ahead with expanding your options and making more stringent codes.
It comes at an affordable price and is a perfect gift for your young tech lover, kid.

---
7. Lego Air Race Jet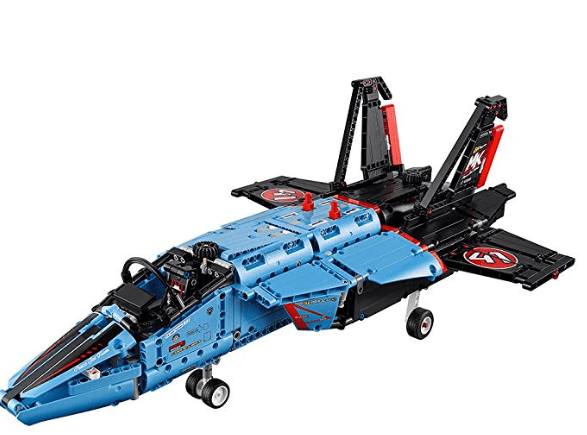 Perfect for the 10-16 year age category, Lego Air Race Jet is a brilliant Christmas gift for your kids. This amazing gadget comes with a lot of exciting parts, including an opening cockpit, retractable undercarriage, adjustable jet nozzle, spinning fan, and moving wing flaps.
It is the best way to keep your kids occupied. Join and arrange its 1,000 pieces to form Lego Technic motors and planes.
All-in-all the game has enough material to keep both young and older kids glued to it for long hours.

---
8. The Polaroid OneStep Bluetooth Instant Camera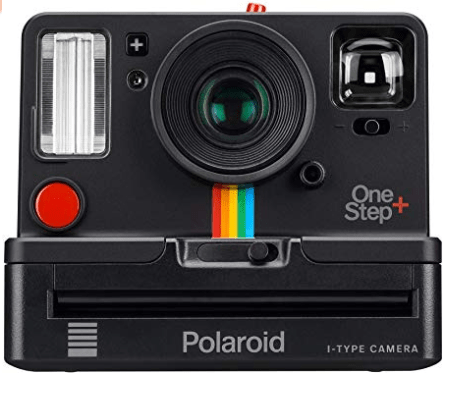 Gifting a camera to kids as their Christmas gift can never go wrong, and once with a Bluetooth are even better. It allows your young ones to understand the importance of quality moments and offers a perfect way to capture memories.
Powered by powerful flash, 60-day battery life, full manual control, noise trigger, this Bluetooth compatible camera allows you to switch between portrait and standard lenses for better shots. It also comes with a self-timer mode.

---
9. The Sony Extra Bass Portable Speaker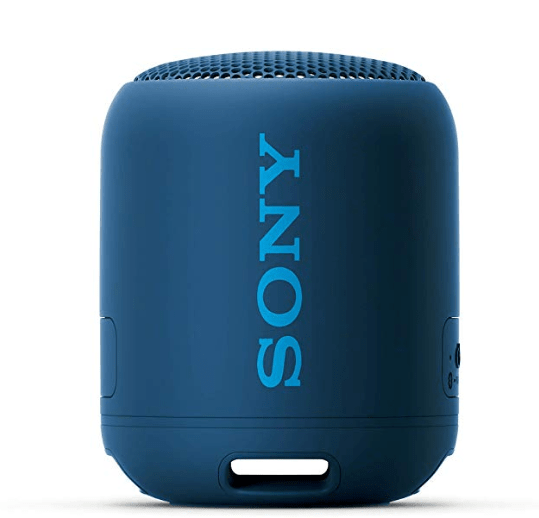 Great things come in small packages, and the same holds for Sony Extra Bass portable speaker. If your kids is a great fan of music and punchy sound, then this waterproof speaker will be a perfect choice to embrace the love of music in your child
Its compact design makes it quite handy, and you can also attach an extra speaker to it for stereo sound.

---
10. Kindle Paperwhite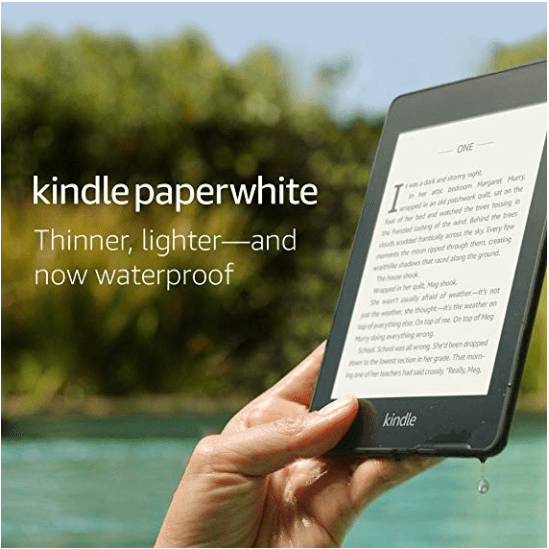 With the Kindle Paperwhite, your kids can read their favorite books anytime, anywhere. Its new waterproof version comes in a sleek, lightweight, and thin design.
Read More: Which Kindle To Buy? Here's The Guide
With a 300-PPI glare-free display, it offers a perfect reading experience even in bright daylight. Kindle Paperwhite comes with a powerful battery, extra storage space and can be easily paired up with a Bluetooth speaker.
All-in-all it makes a perfect gift to pamper the love for books in your kids.


---
11. The Pix Digital Customizable Backpack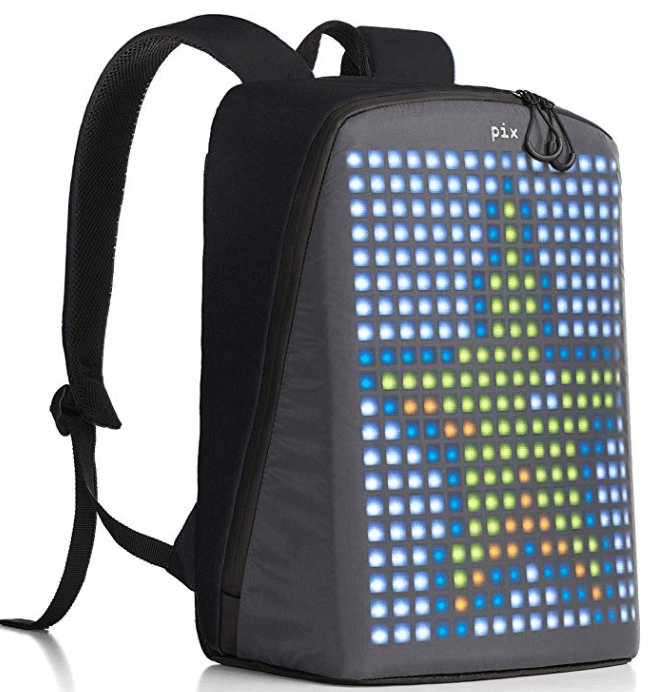 Have you ever heard of a backpack with a programmable digital screen? Well, that's precisely what you get with The Pix Digital Customizable Backpack. The Waterproof LED screen comes in a 16x20px resolution and 16.5 million color variations that can be easily customized to create different designs.
With its voluminous design and well-separated compartment, it can easily carry multiple kids items like books, laptops, water bottles, pens, keys, etc.


---
12. Smart Pixelator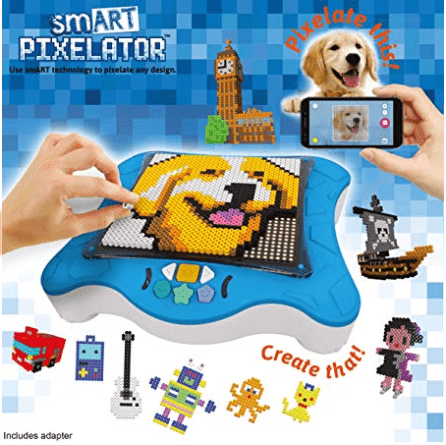 Encourage the learning and creative capabilities of your kids with Smart Pixelator. With this incredible tool, your kids can create and build various 2D and 3D designs. It comes with a variety of creative tools that can be used to build close to 50 step-by-step designs.
Allow your kids to think out of the box with Smart Pixelator this holiday season.

---
13. Fitbit Versa 2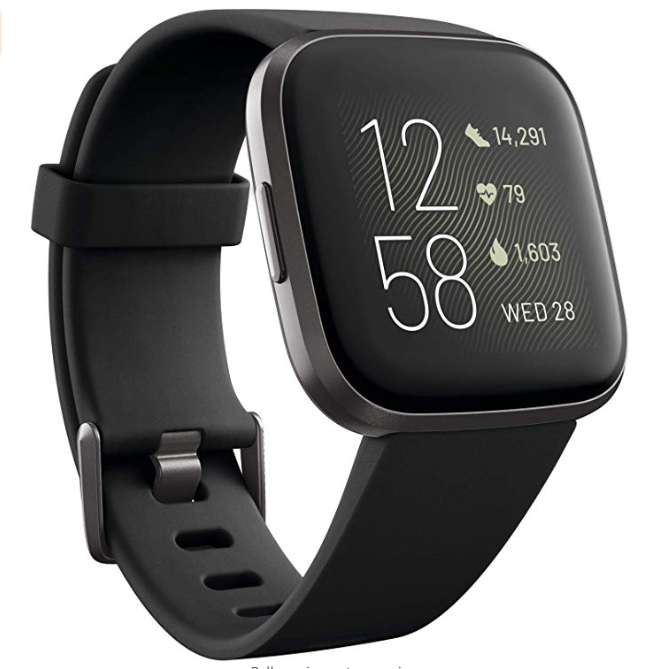 Elevate the fitness routine and wellness game of your child with Fitbit Versa 2. This wearable smartwatch comes with multiple exercise modes and an activity tracker that can track heart rate, steps, calories burned, active minutes, and much more.
This lightweight smartwatch comes in a waterproof body-powered with six-day battery life. Bluetooth headphones, guided breathing sessions, and accessory bands are few of its other offerings.

---
14. Lego Tree House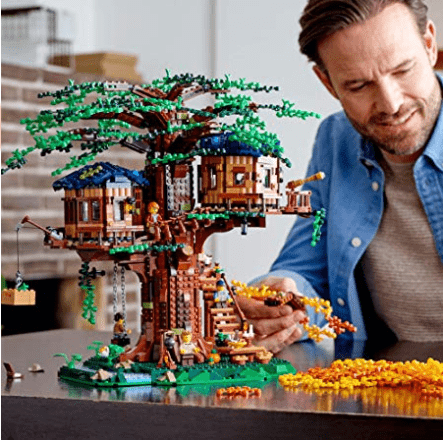 Gift this nostalgic construction toy to your growing kid this Christmas. With close to 3036 blocks, it offers a perfect way to enhance the building skills of your child.
Read More: Best Money Making Apps for Android & iOS
This play and display Treehouse model comes with multiple leaves and plant elements, integrate details and fun accessories that can keep your kids occupied for the entire day.
Let your kids build and play for fun with this incredible Lego toy.

---
15. The Canon Ivy Mobile Mini Printer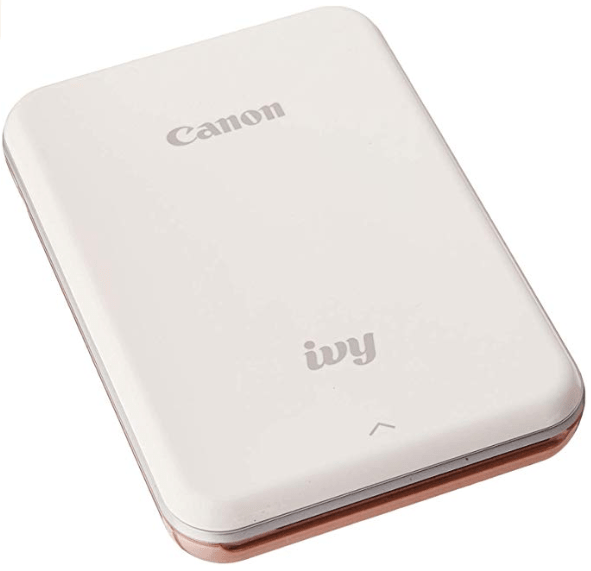 Canon Ivy Mobile Mini Printer is a perfect fit for your kid's tiny hands. This wireless and Bluetooth enabled printer is an ideal gifting option for your teenage kids who loves clicking selfies and pictures.
The photo paper comes with a peel-off material which can be easily removed and used as a sticker.


---
Concluding Words
Are you struggling to find the perfect Christmas gift for your kid this holiday season? I hope we have got you covered.
Refer to our Christmas gift guide and pick the best tech gadget and exciting presents for your child. Add fun to the holiday festivities with these exciting toys and incredible cool gadgets.
Prachi Dani is a technical content writer who specializes in areas of science and technology. She is highly up to date with technological transitions and transformations. Writing is not her passion but the only thing that carries satisfaction in life. If not writing, you may find her engrossed playing action games on her treasured smartphone.
Subscribe to Our
Newsletter

and stay informed

Keep yourself updated with the latest technology and trends with TechPout.
Related Posts